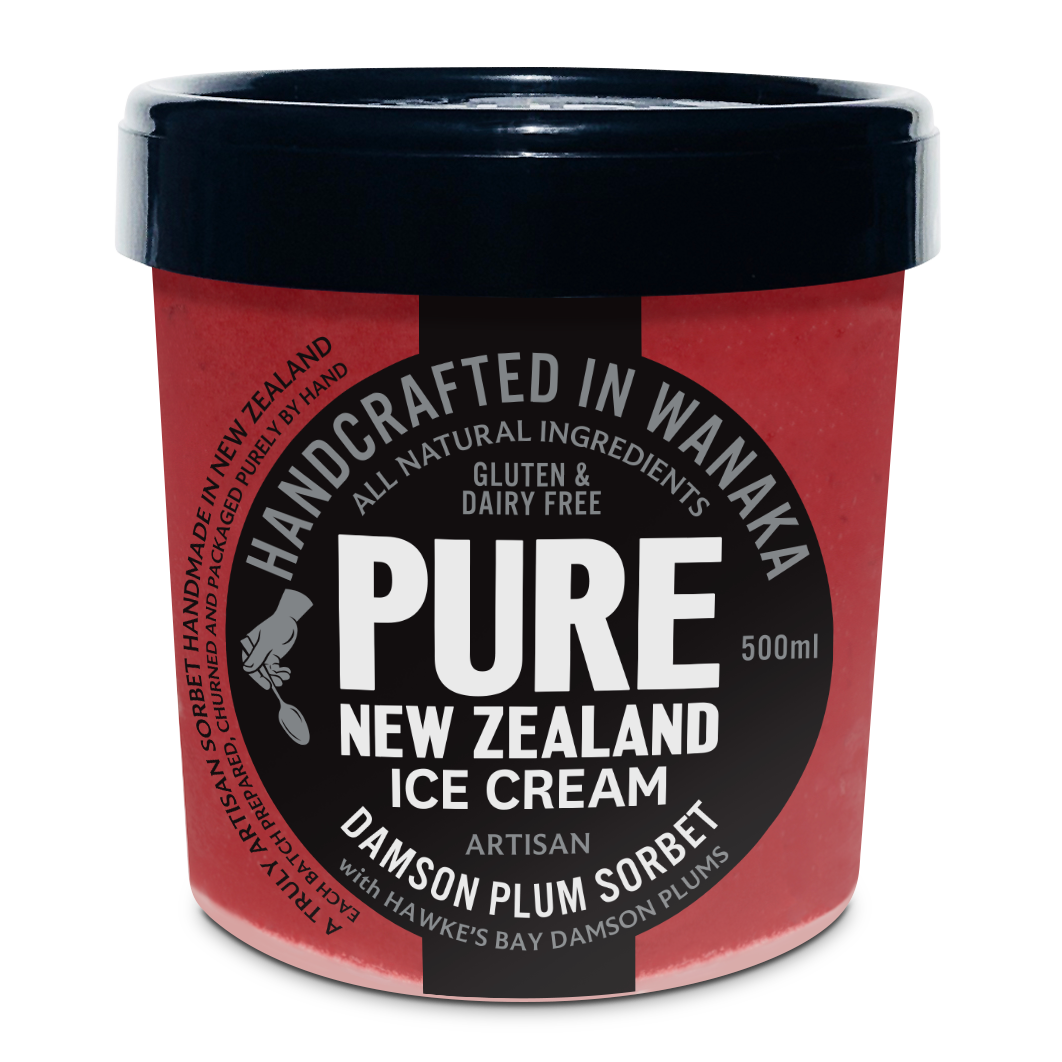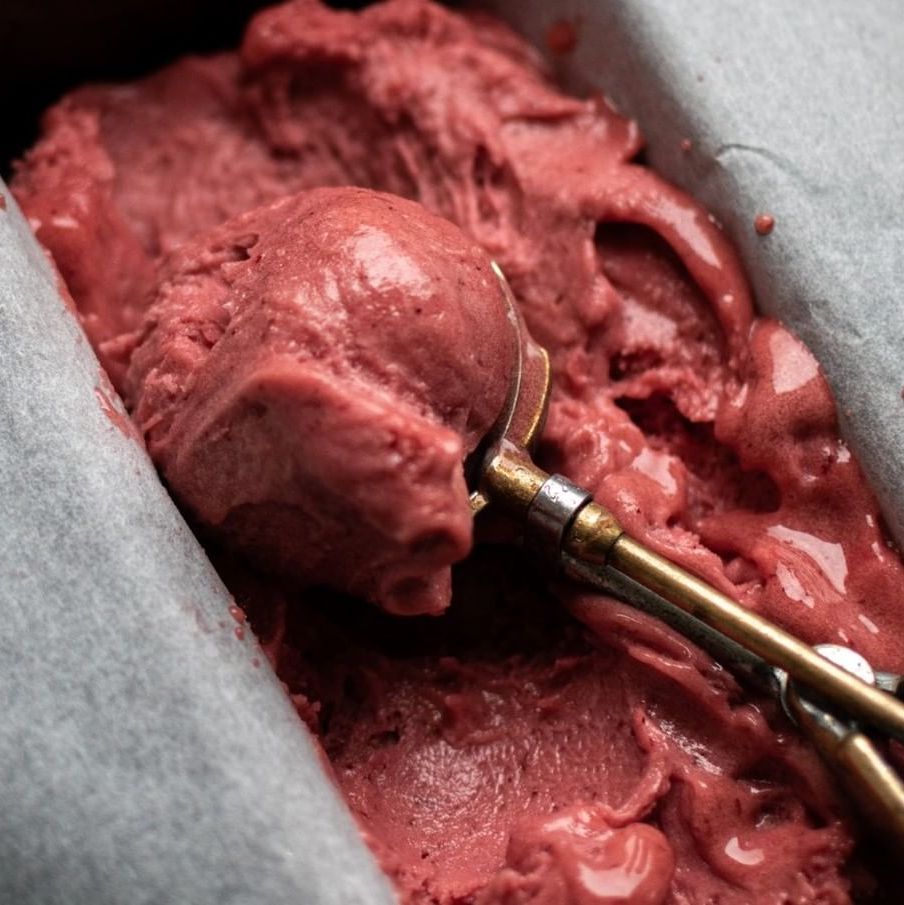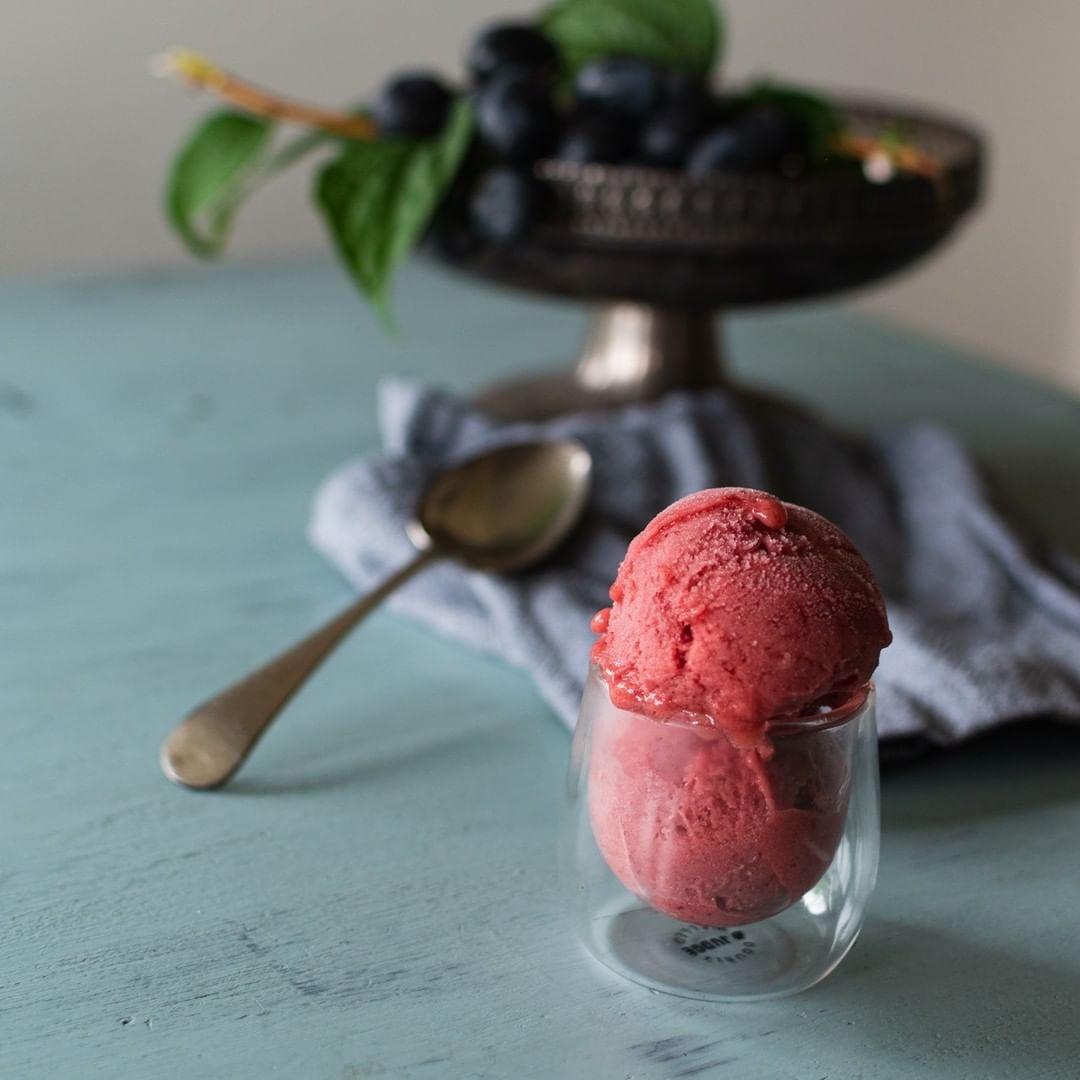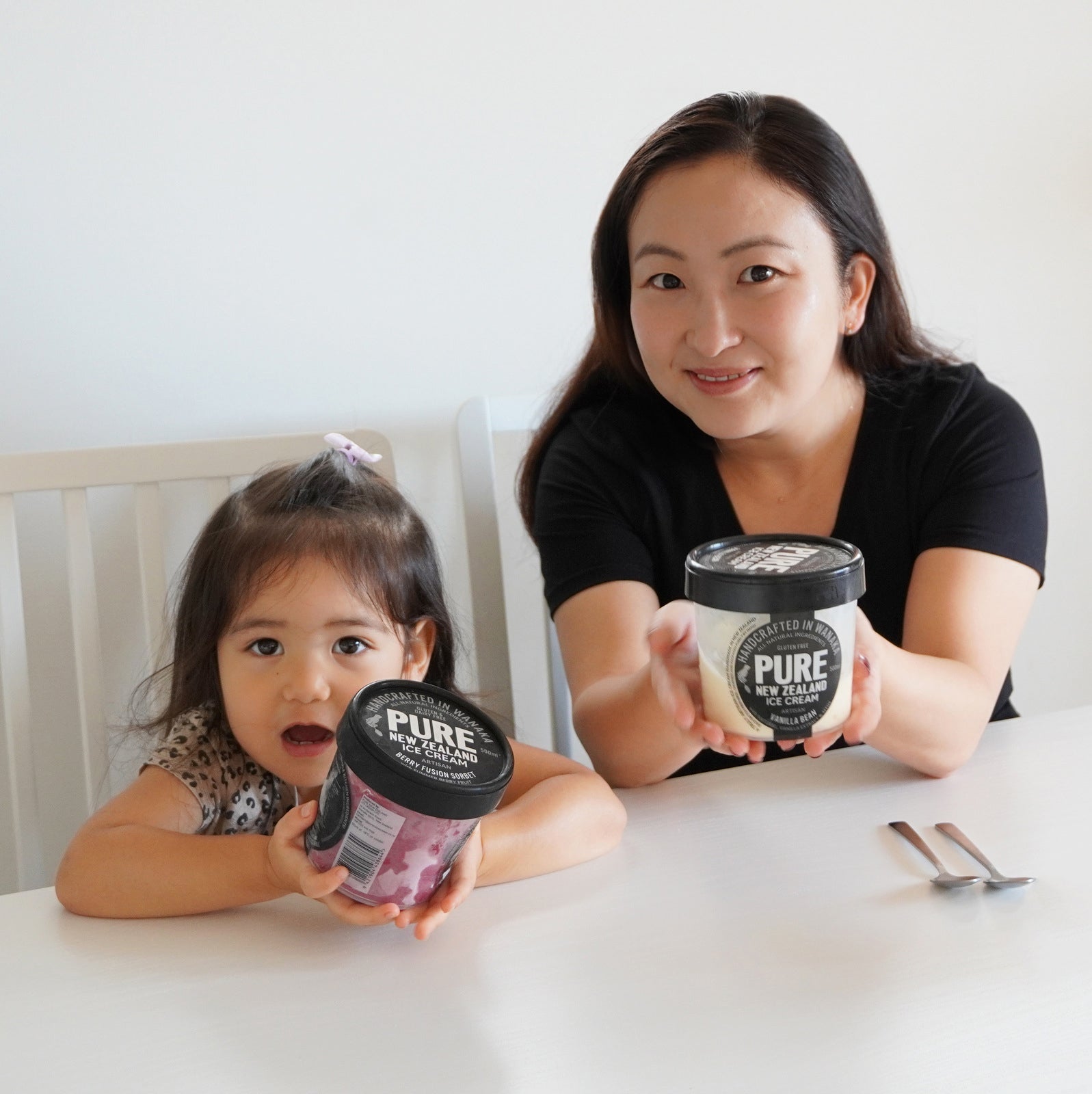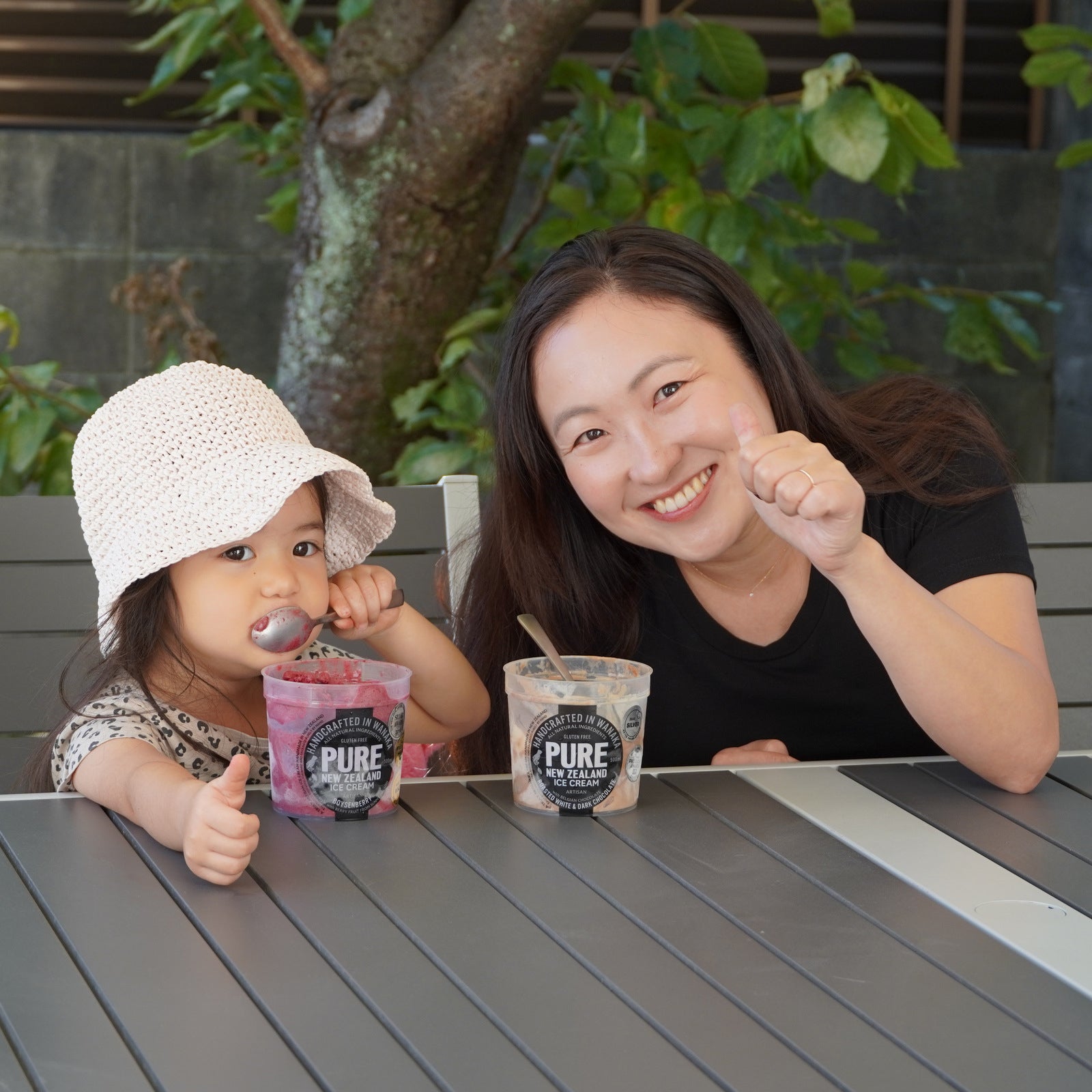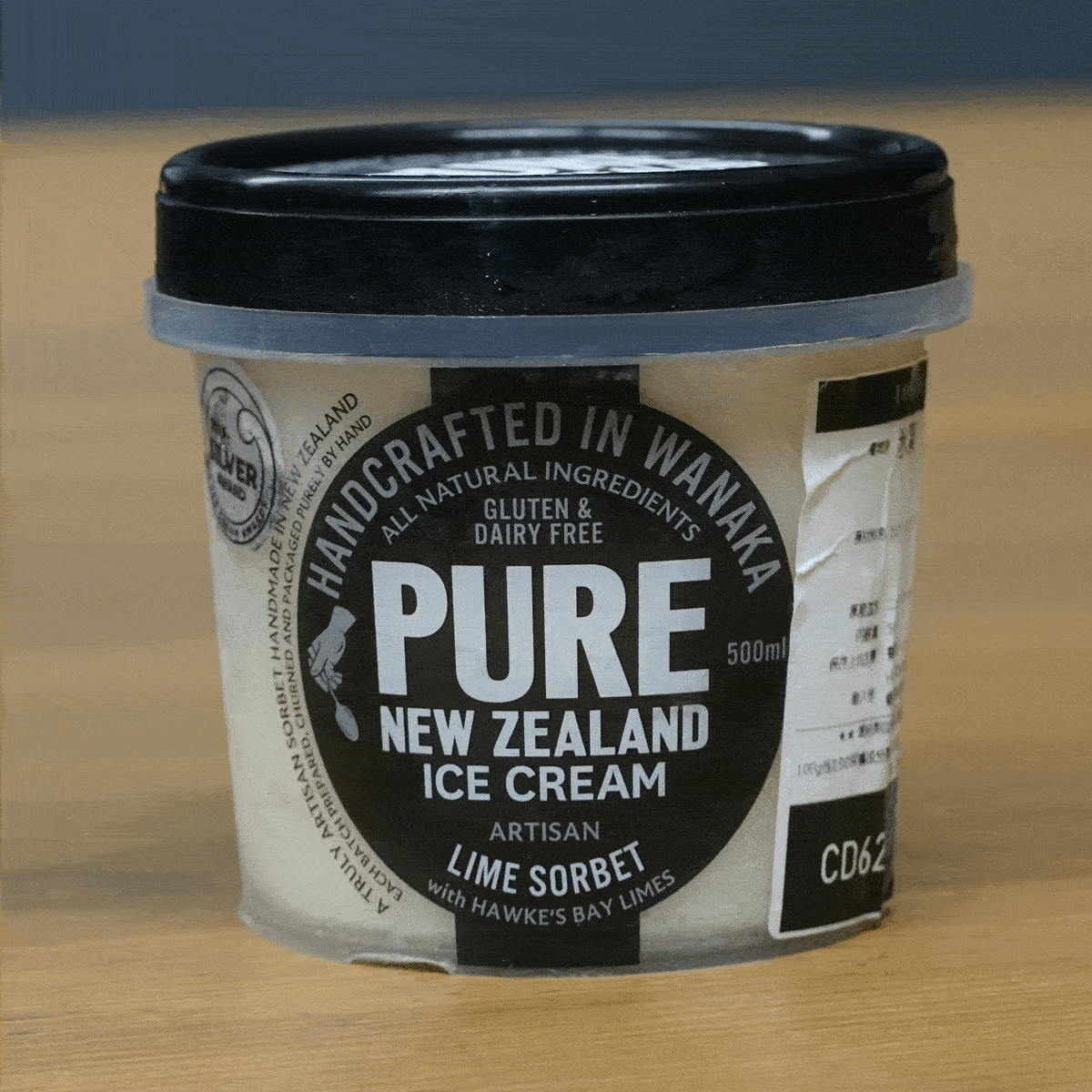 All-Natural Dairy-Free Artisan Damson Plum Ice Cream Sorbet from New Zealand (500ml)
Buy More, Save More:
500ml x 1 (Regular Price)
A smooth, refreshing, full-bodied premium sorbet created with succulent Hawke's Bay Damson Plums from New Zealand. Sour-lovers must not miss out on this treat. The deep pink color, silky smooth texture, and delicious sour punch of this sorbet will fool you into thinking this is a premium ice cream... making this a perfect dairy-free indulgence. Taste the difference.
Available for the first time in Japan! All-natural artisan handcrafted ice cream assortments from New Zealand. 100% Free of artificial preservatives, emulsifiers, stabilizers, color, and flavor enhancers. Certified gluten, dairy, and peanut-free. All the flavors are intense and original, using 100% natural, locally produced, and carefully selected ingredients. You can be sure that only the best ingredients available have been used to handcraft your luxurious serve of pure indulgence.
We offer 8 varieties of our Pure New Zealand Ice Cream, as well as an 8 pack variety set so you can try them all. Check out the links below for each offer.
Vanilla Bean・Roasted White & Dark Chocolate・Salted Caramel・Boysenberry Gelato・Berry Mix・Damson Plum・Dark Belgian Chocolate・Lime Sorbet
Contents
| | |
| --- | --- |
| Contents | One tub |
| Volume | 500ml (17oz.) |
| Tub Dimension | 10cm x 10cm x 10cm (3.9" x 3.9" x 3.9") |
Shipping & Handling
| | |
| --- | --- |
| Shipping | Shipping and delivery is frozen only |
| Handling | Keep frozen below -18°C (0°F)  |
| Best By | Note that by Japanese regulations, ice cream does not have a best before date as they are good indefinitely when unopened. |
Details
Ingredients
Damson Plum Puree (63%), Sugar Syrup (sugar, water, vegetable gum [tara]), Invert Sugar
Packaging
Ice cream tub with lid. No inner lid film.

※ Note that due to cargo movements during import the outer shock absorber ring on the ice cream tub might show some signs of cracking or may have dents. Please be assured that this does not affect the safety or quality of the ice cream. The protector ring is designed to absorb shocks during transport. See images.


How to open the lid
Remove the protective ring (the jagged part) before opening the lid. It's not necessary to remove the entire protective ring. You can open it by cutting it open with scissors. Please refer to the pictures for further details.
Country of Origin
New Zealand
Brand
PURE New Zealand Ice Cream
Nutritional Facts
100g serving size

Calories: 464kJ / 111kcal
Protein: 0.6g
- Gluten: 0g
Total Fat: <0.1g
- Saturated: <0.1g
Total Carbohydrate: 26.1g
- Sugars: 26.1g
Sodium: 1mg
Importer
Horizon Farms, Inc.
In 2018 PURE New Zealand Ice Cream was taken over by Anna Howard and Brian Thomas. Anna and Brian instantly recognized the quality and appeal of PURE's offering and saw their role as being stewards of the brand, meaning strict adherence to the core tenets of the PURE's ongoing philosophy: nothing artificial, ever, intensely delicious flavors, and the lightest touch on the environment. PURE New Zealand Ice Cream has won multiple awards almost every year since 2011.
Very Tasty
Love the strong flavor and the sherbet texture. The large size is also refreshing. It starts melting rather quickly though, but that's part of the fun (makes you keep eating)!
Absolutely delicious, with a distinctive and nostalgic (western) plum flavor. The creamy consistency is less rich and heavy than common ice cream, with more smoothness than typical sherbet and all of the fruity flavor sans the ice particles. I love it.