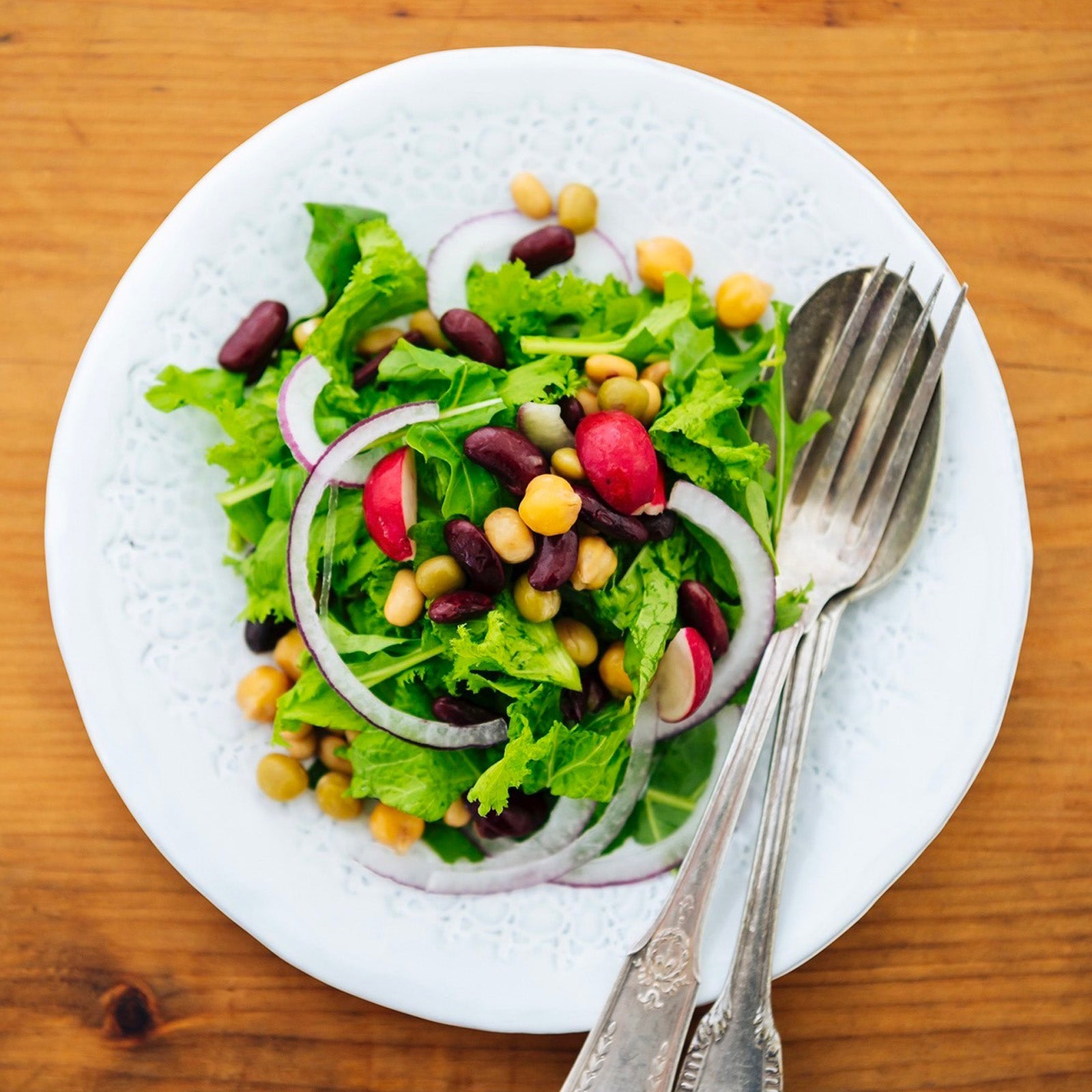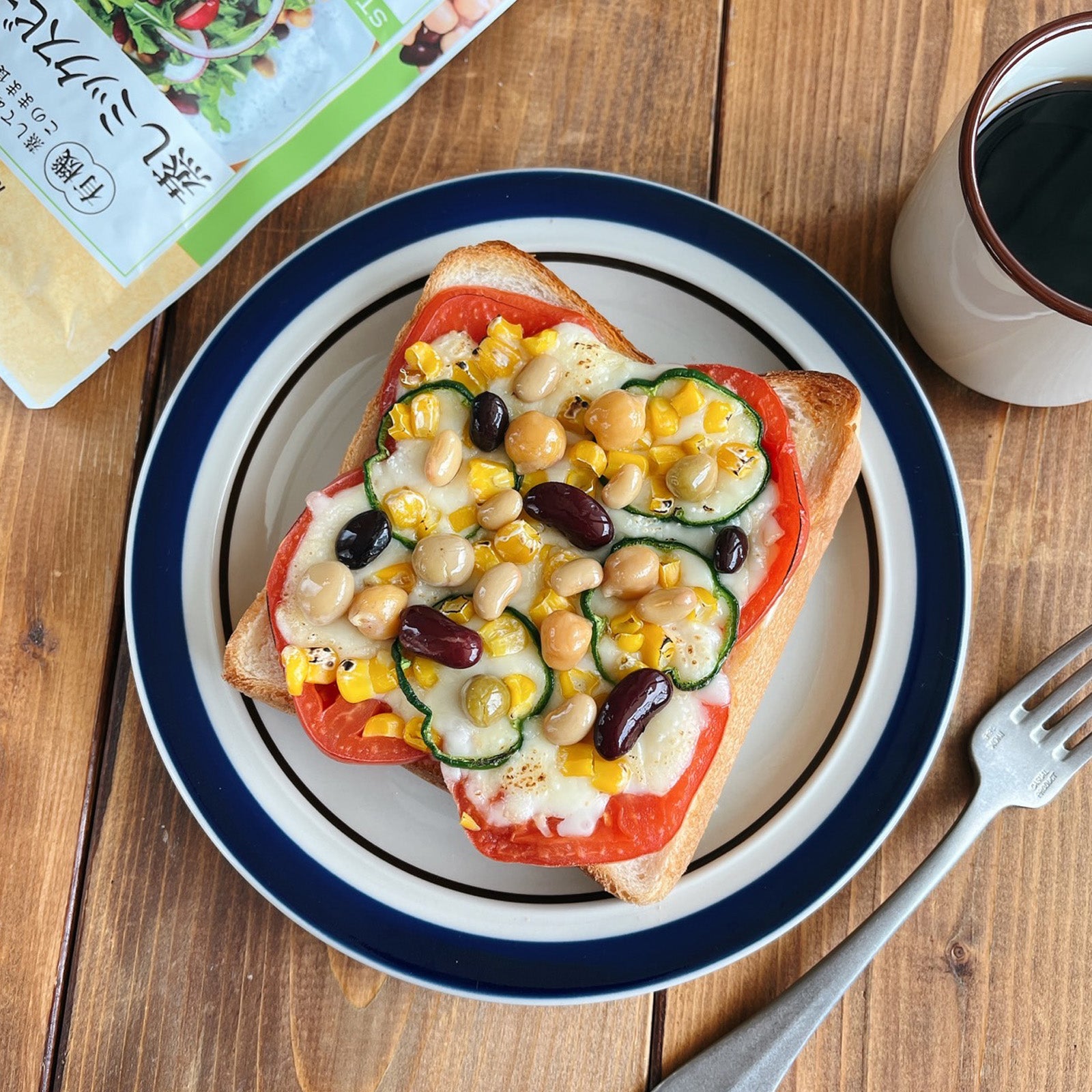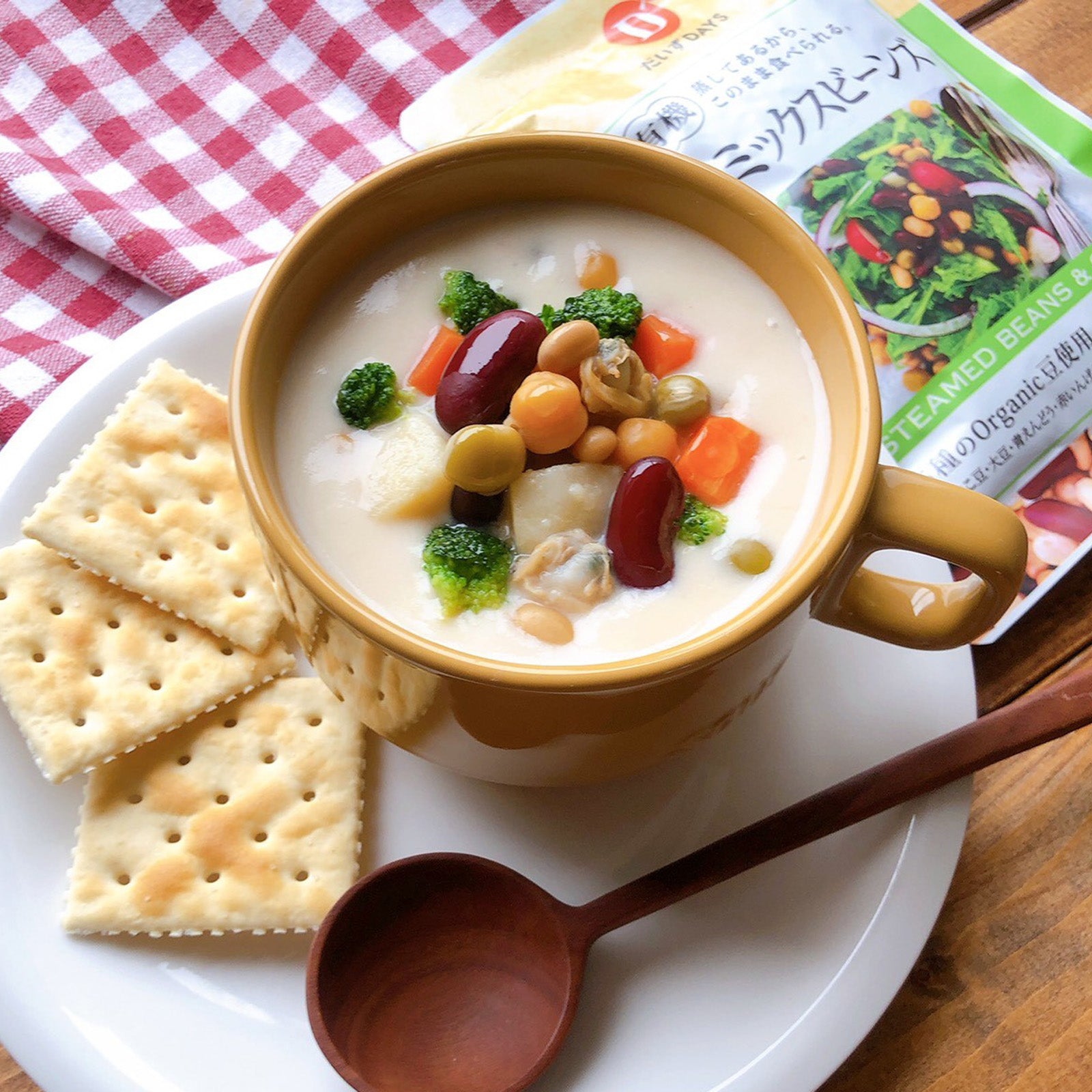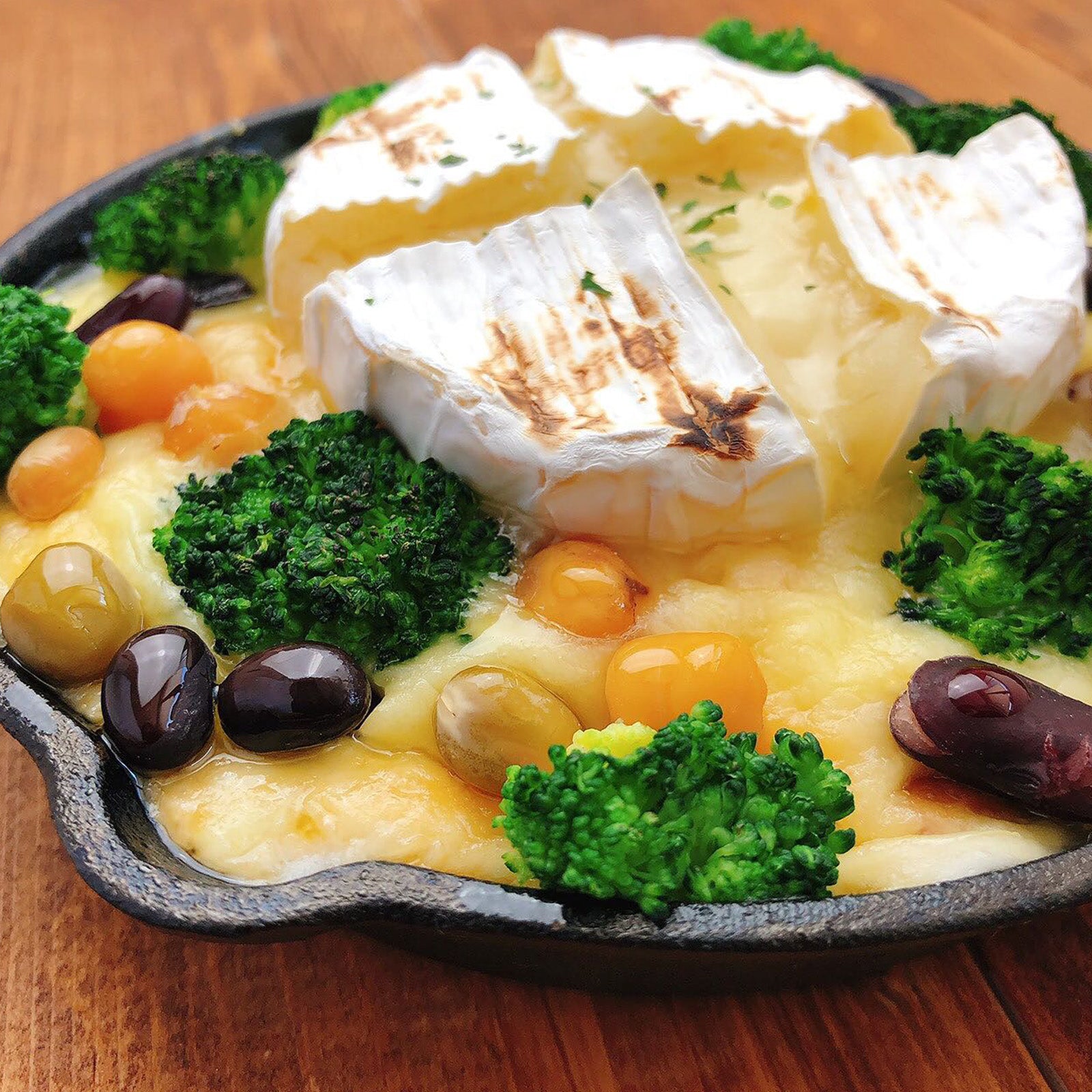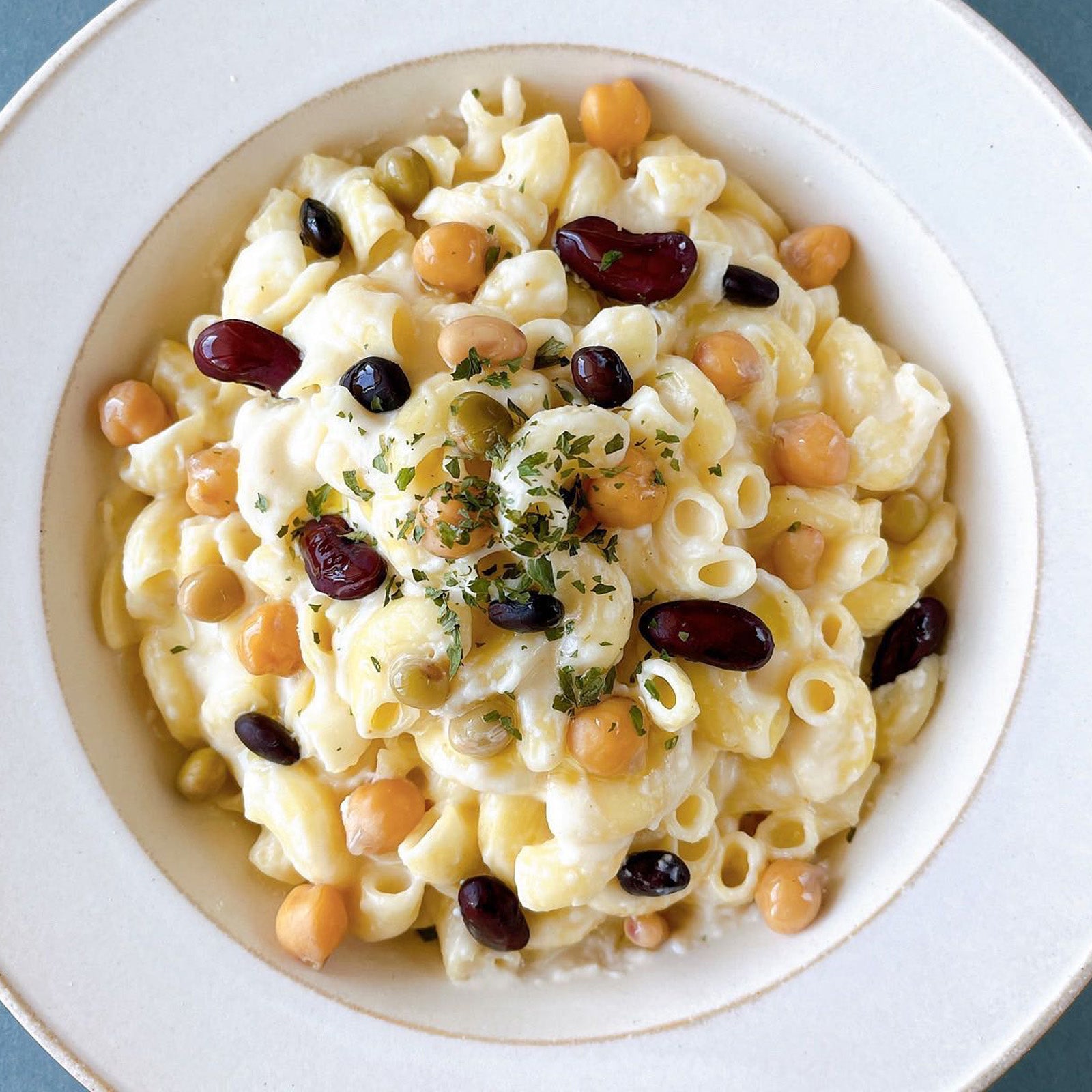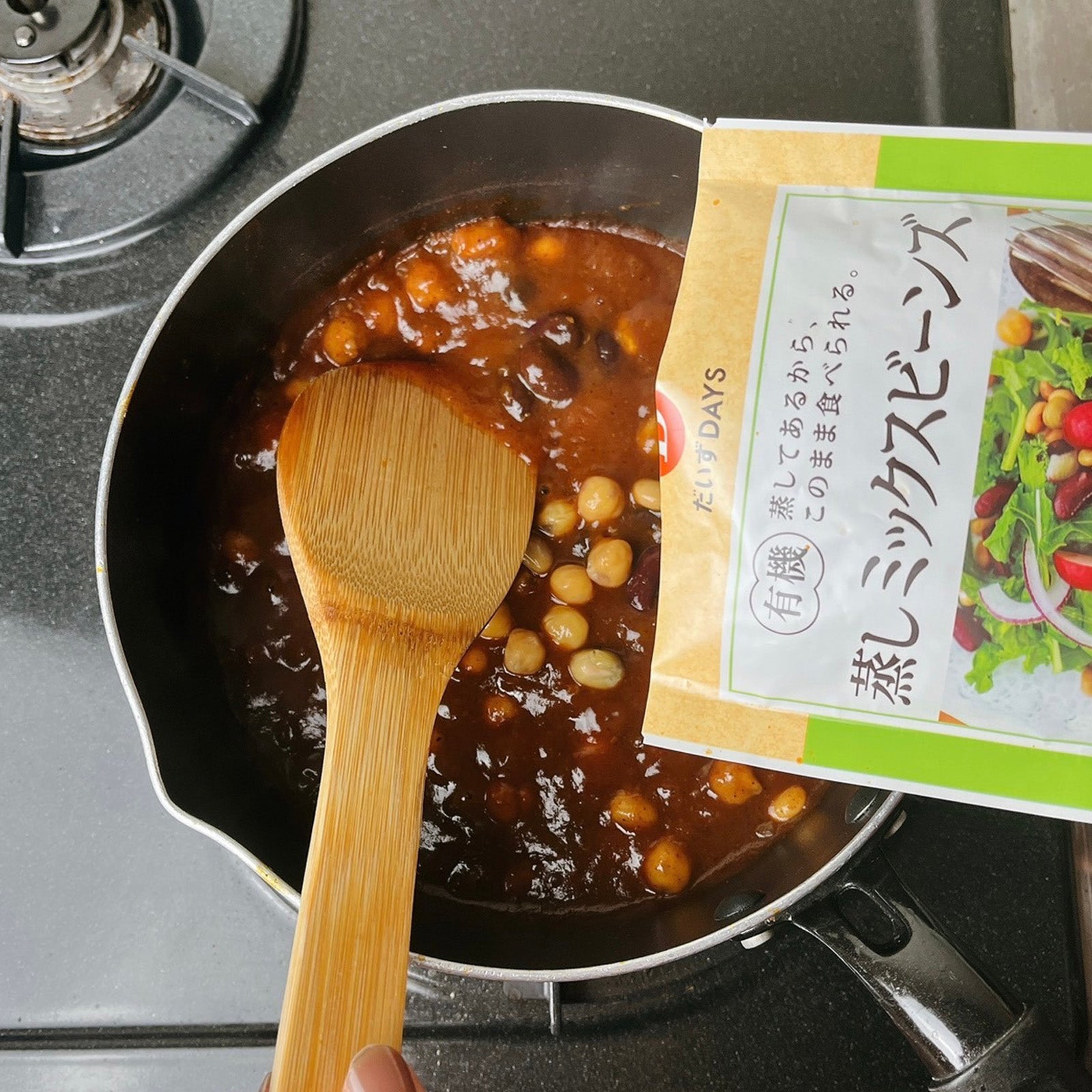 Certified Organic Ready-Made Preservative-Free Steamed Mixed Beans (85g x 4)
Please note that if the product is bought together with frozen items, it may arrive partially or fully frozen. Rest assured there is no quality or safety issue.

4 packs, 85g (3.0oz) each, of certified organic ready-to-eat steamed mixed beans. This convenient pack contains 5 types of nutritious beans: soybeans, chickpeas, green peas, red kidney beans and black kidney beans that turn every dish, whether it's a salad or a soup, into a colorful and delicious delicacy. Only verified high-quality cultivated beans are used - no preservatives, no additives, no nasties.
The dry beans are slowly and carefully rehydrated overnight and then mixed together with utmost care and attention to the time and temperature conditions of each season. Each of the five types of beans, which vary in size and firmness due to their naturality, have been processed under optimal conditions to ensure maximum flavor. Only salt and vinegar have been used to further enhance the sweetness of the beans.
These steamed mixed beans go well with Japanese or Asian dishes, but will up-grade any Western dish just as well. Conveniently serve them straight out of the pack whenever you need them. This mixed pack of beans is also the perfect addition to a macrobiotic diet, as it makes adding beans to your daily diet so much easier.
Contents
| | |
| --- | --- |
| Contents | 4 packs |
| Weight | 85g x 4 = Total 340g (11.9oz) |
Shipping & Handling
Shipping
Shipping is either, dry, chilled, or frozen depending on your order.
Handling
Store in a cool and dry place.

Please consume immediately after opening.



Best By

Check the product label, usually more than 1 month.

Details
Ingredients
Organic chickpeas, organic soybeans (non-GMO), organic green peas, organic red kidney beans, organic black kidney beans, salt, organic rice vinegar
Country of Origin
Japan

Packaging
Plastic pouch (Cannot be resealed)

Organic Certificates


Organic Japan Agricultural Standard (JAS) - Certificate Number: JONA JO150630PR

Nutritional Information
Nutritional Values Per Pack (85g)



Energy: 147kcal




Protein: 10.3g




Fat: 4.0g


Carbohydrate: 20.8g
-Total Sugars: 14.1g
-Dietary Fiber: 6.7g


Sodium: 200mg 

Other

- There may be some white powder on the surface of the beans or inside the bag, or water droplets inside the bag due to the temperature difference. Rest assured there is no quality issue.





- The natural color of the red and black beans may be slightly transferred to the other beans, but rest assured there is no quality issue.