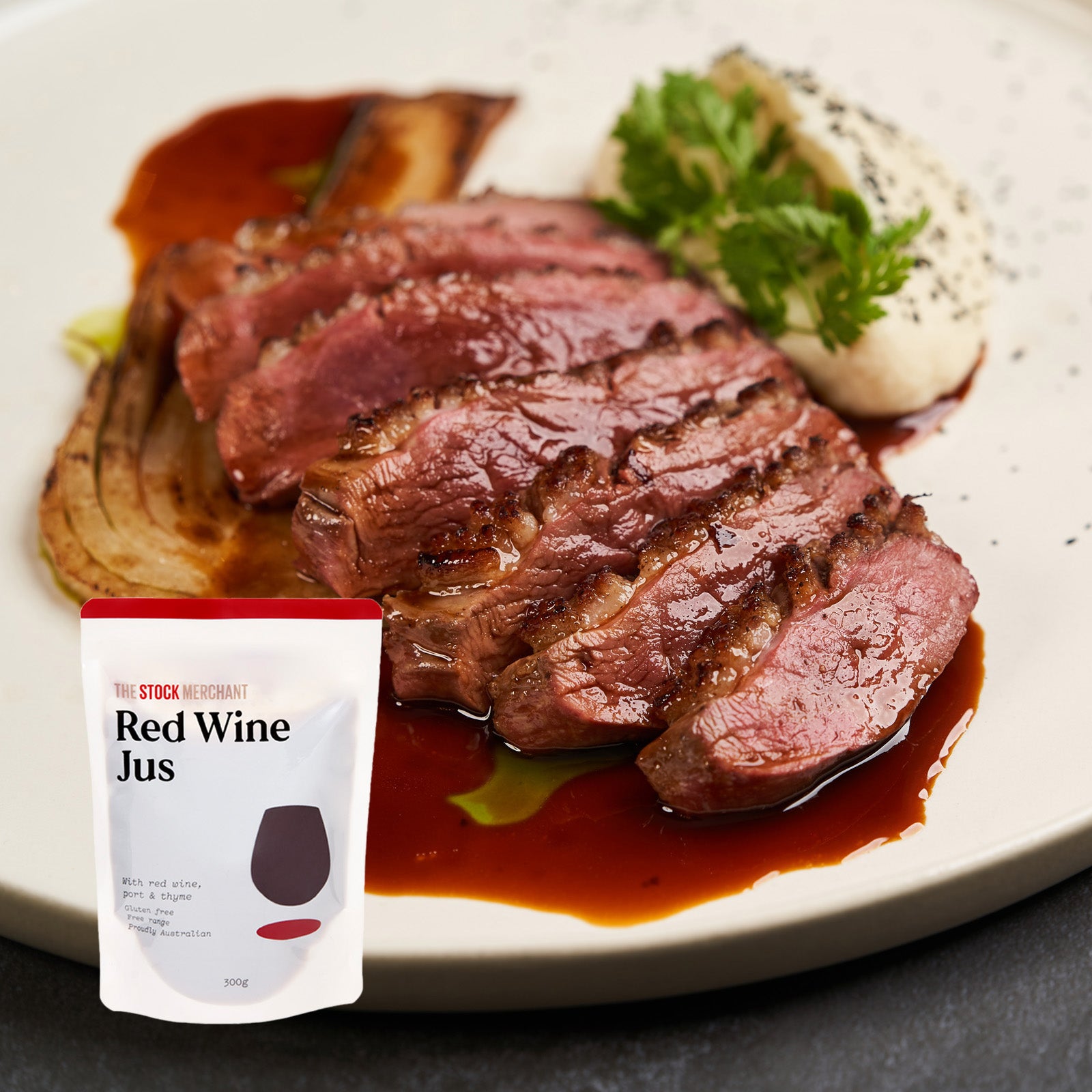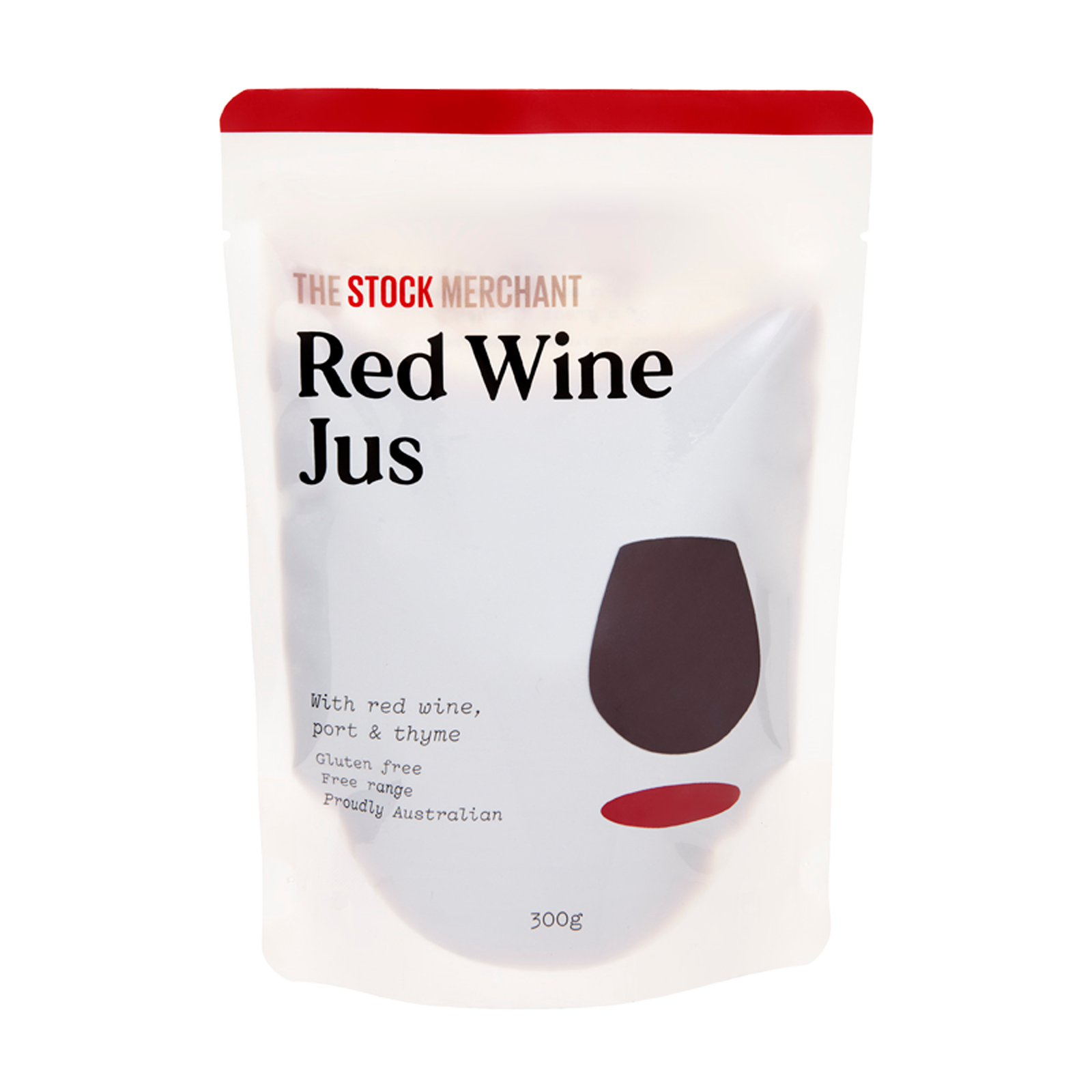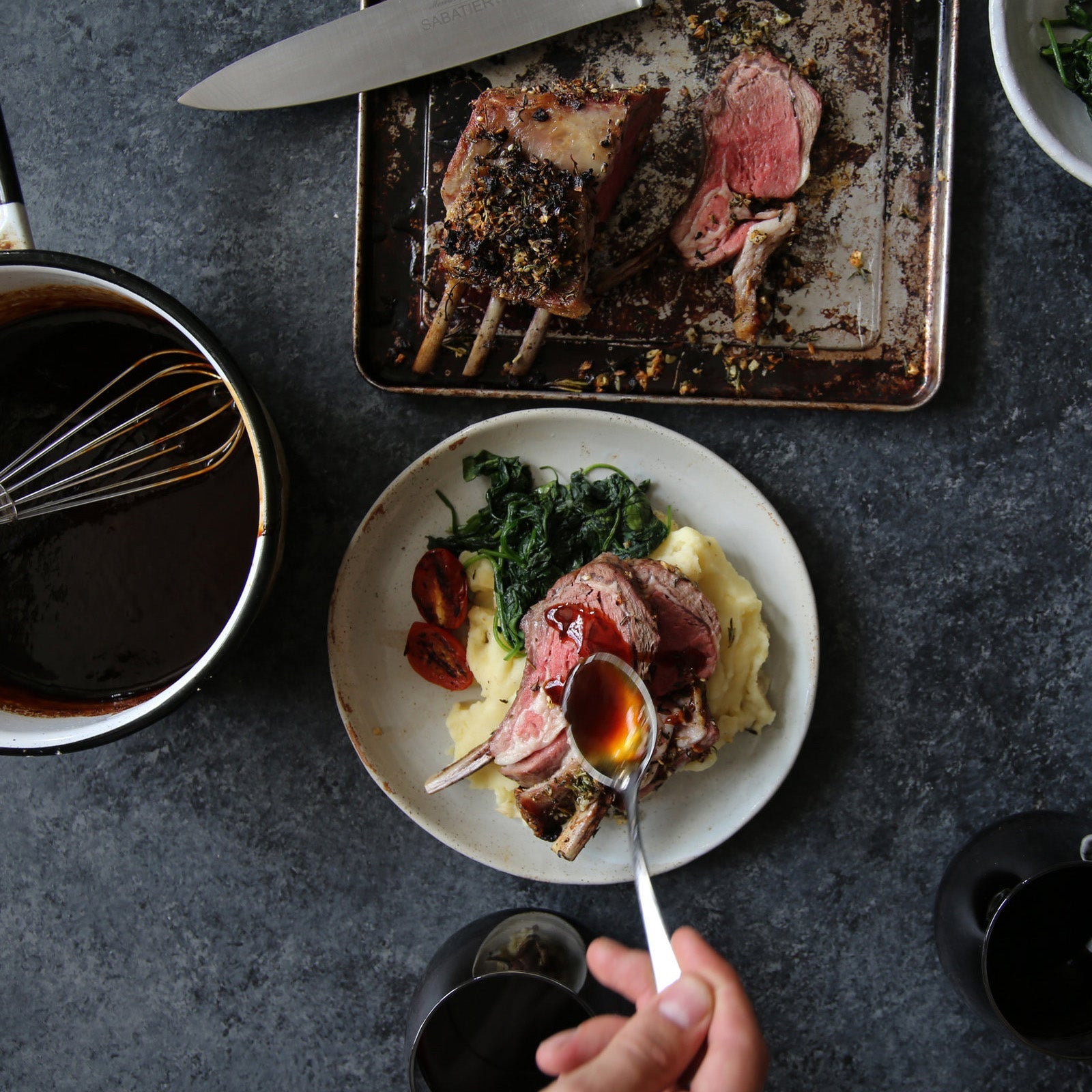 All-Natural Red Wine Jus Sauce from Australia (300g)
Buy More, Save More:
1 Pack (Regular Price)
Please note that if the product is bought together with frozen items, it may arrive partially or fully frozen. Rest assured there is no quality or safety issue.

300g of all-natural red wine jus sauce from Australia. It's the classic finishing sauce perfect for all types of red meat but is on the milder side, so don't be afraid to season your steaks as usual. Made from free-range, grass-fed beef stock simmered with all-natural veggies herbs, and spices. The result is a gluten-free, rich and tangy sauce with a superb flavor. Ready to use as is. Simply heat it up in the microwave or on the stovetop. See the full ingredients list and preparation instructions below.
Try out all 4 of our all-natural sauces: mushroom, old-fashioned gravy, peppercorn, and red wine jus.
Contents
| | |
| --- | --- |
| Contents | 1 pack |
| Weight | 300g (10.6oz) |
Shipping & Handling
Shipping
Shipping is either, dry, chilled, or frozen depending on your order.
Handling
Store in a cool dry place
Expiration
Check the product label, usually more than 3 months.
Once opened: Refrigerate and use within 5 days or freeze.

Details
Ingredients
Free-Range Grass-Fed Beef Stock (water, roasted free-range beef bones, tomatoes, tomato paste, roasted onions and carrots, celery, bay leaves, peppercorns), Corn Starch, Red Wine (3.2%), Port (3.2%), Glucose Syrup, Salt, Rosemary Extract, Thyme

Country of Origin
Australia

Packaging
Non-resealable pouch

Nutritional Information
Nutritional Values Per 100g



Energy: 98kcal




Protein: 13.4g




Fat: 0.1g




Carbohydrates: 7.0g




Sodium: 336mg

Preparation Instructions
To serve: Shake well before opening pouch. The opened pouch can be gently warmed in the microwave. For stovetop heating, pour sauce from pouch and gently heat inside the saucepan.
Importer
Horizon Farms, Inc.