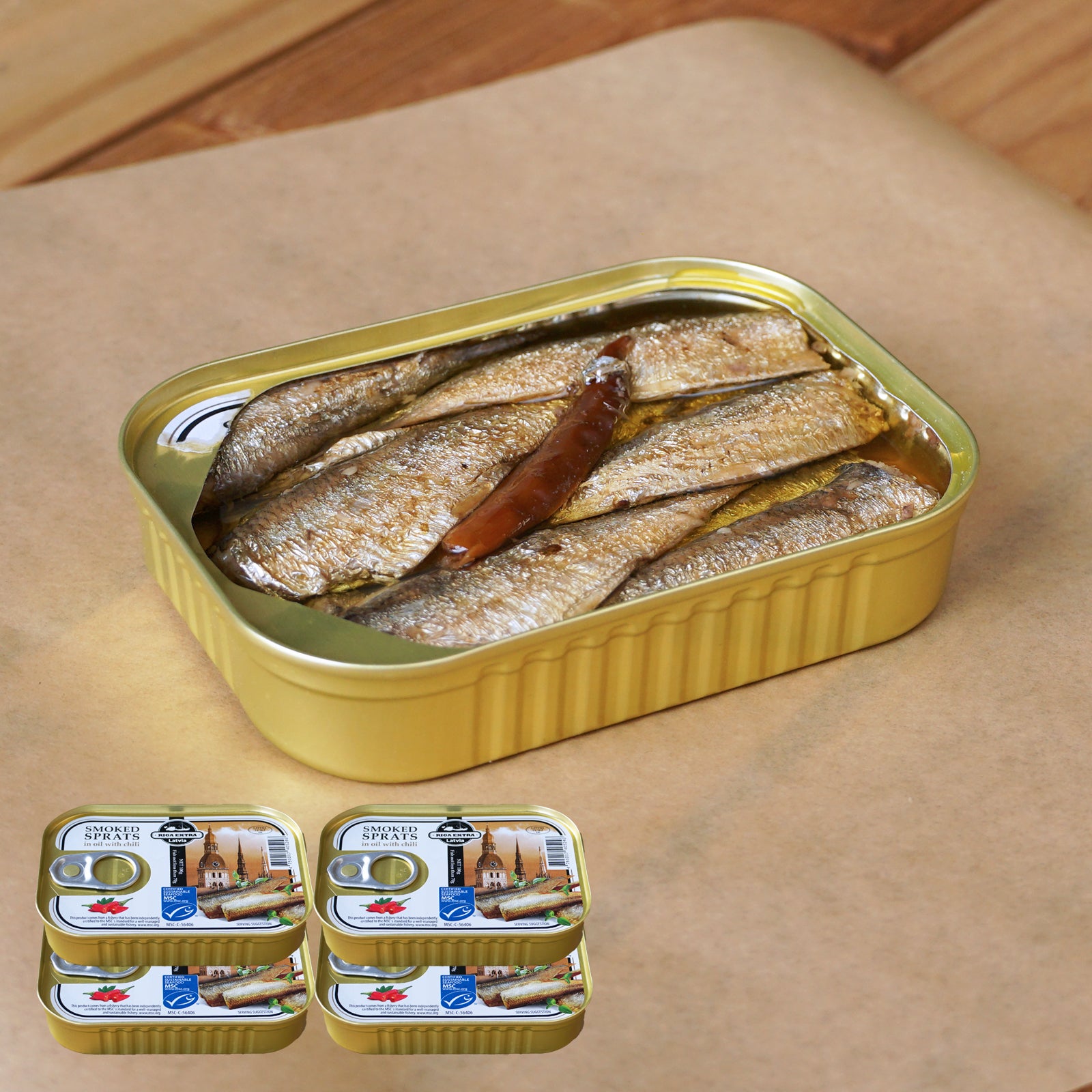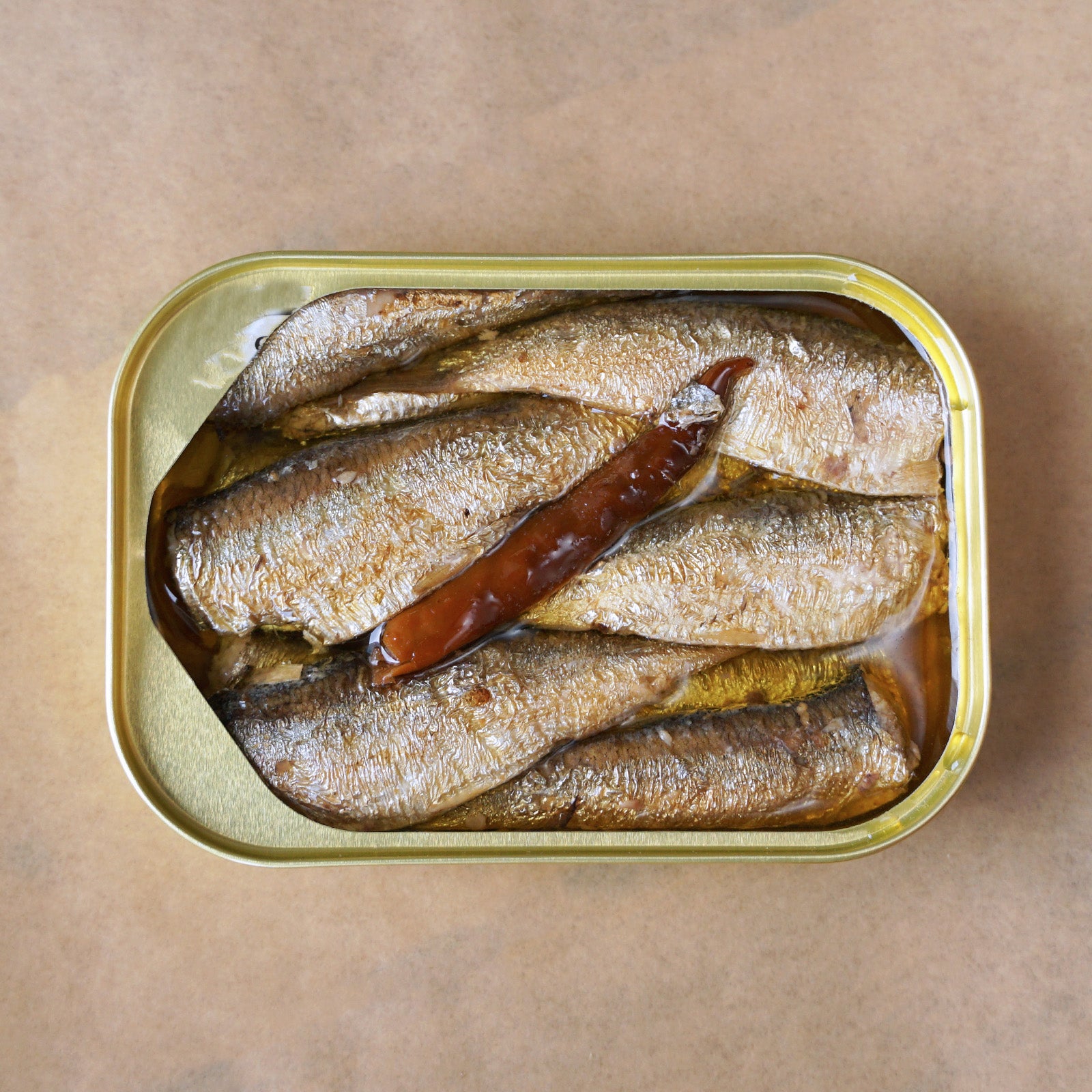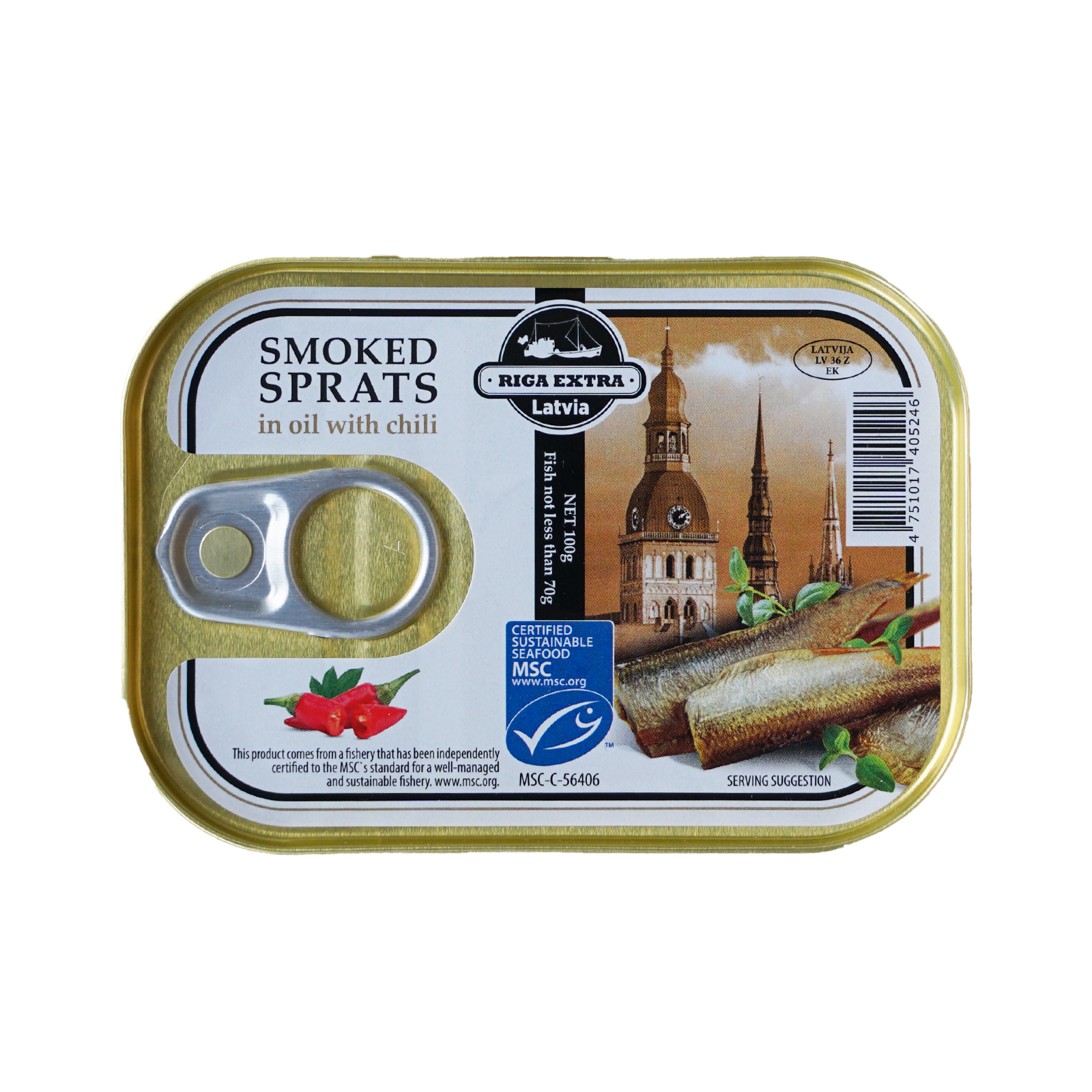 MSC Certified BPA-Free Wild-Caught Canned Smoked Sprats and Chilis in Oil (100g x 4)
Please note that this product may be shipped frozen if ordered with frozen products. Rest assured that this does not affect the quality of the product.
4 cans, each weighing 100g (3.5oz), of sustainably fished, wild-caught and all-natural smoked sprats from Latvia. After smoking, the sprats are pickled in vegetable oil with chili peppers and canned without the use of additives, thickeners or preservatives. These delicious and spicy smoked sprats can be sautéed lightly or added to your favorite dish as is. They also make a simple yet delicious addition to rice and more. They can be stored at room temperature for a long time, so it's suitable for emergencies or for general stockpiling.

The sprats are ethically and sustainably fished without the use of antibiotics, hormones or chemicals and hold the "Certified Sustainable Seafood" MSC certification - which is a way of showing that a fishery meets international best practices for sustainable fishing.
Contents
| | |
| --- | --- |
| Contents | 4 cans |
| Weight | 100g x 4 = 400g total (14.1oz) |
Shipping & Handling
| | |
| --- | --- |
| Shipping | Shipped dry, chilled, or frozen depending on the other contents of your order |
| Handling | Store in a cool, dry place away from direct heat and sunlight. Refrigerate after opening, consume within 2 days. Oil might leak out when opening the can. Be careful of sharp edges on opened cans. |
| Expiration | See packaging label (usually more than 12 months) |
Details
Ingredients
Baltic Sprats, rapeseed oil, chili pepper, salt
Allergens

Manufactured on shared equipment with mackerel.

Country of Origin
Latvia

Packaging
BPA-Free aluminum can
Nutritional Values
Nutritional values per 100g

Energy: 314kcal
Protein: 11.0g
Fat: 30.0g
Carbohydrates: 0.0g
Sodium: 480mg