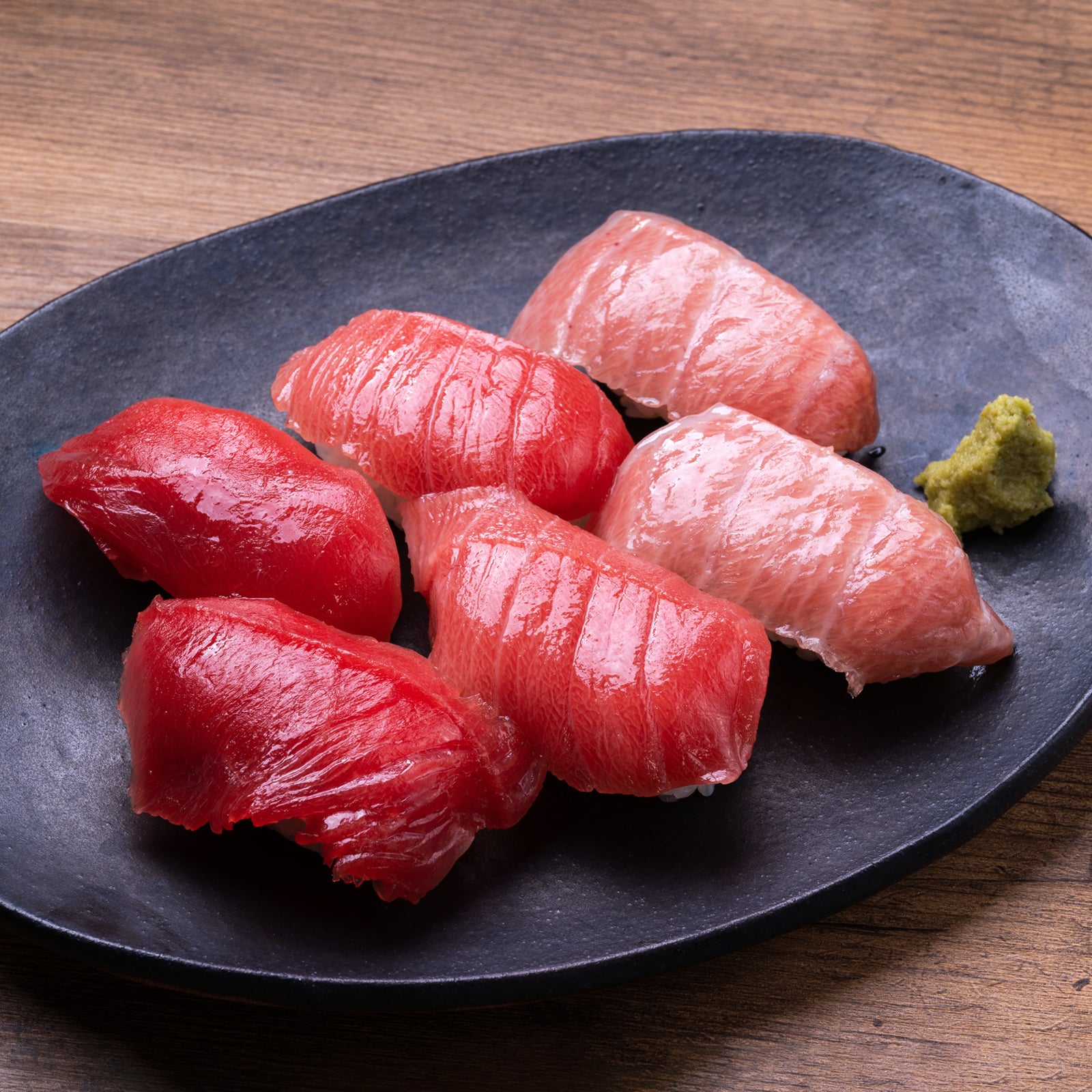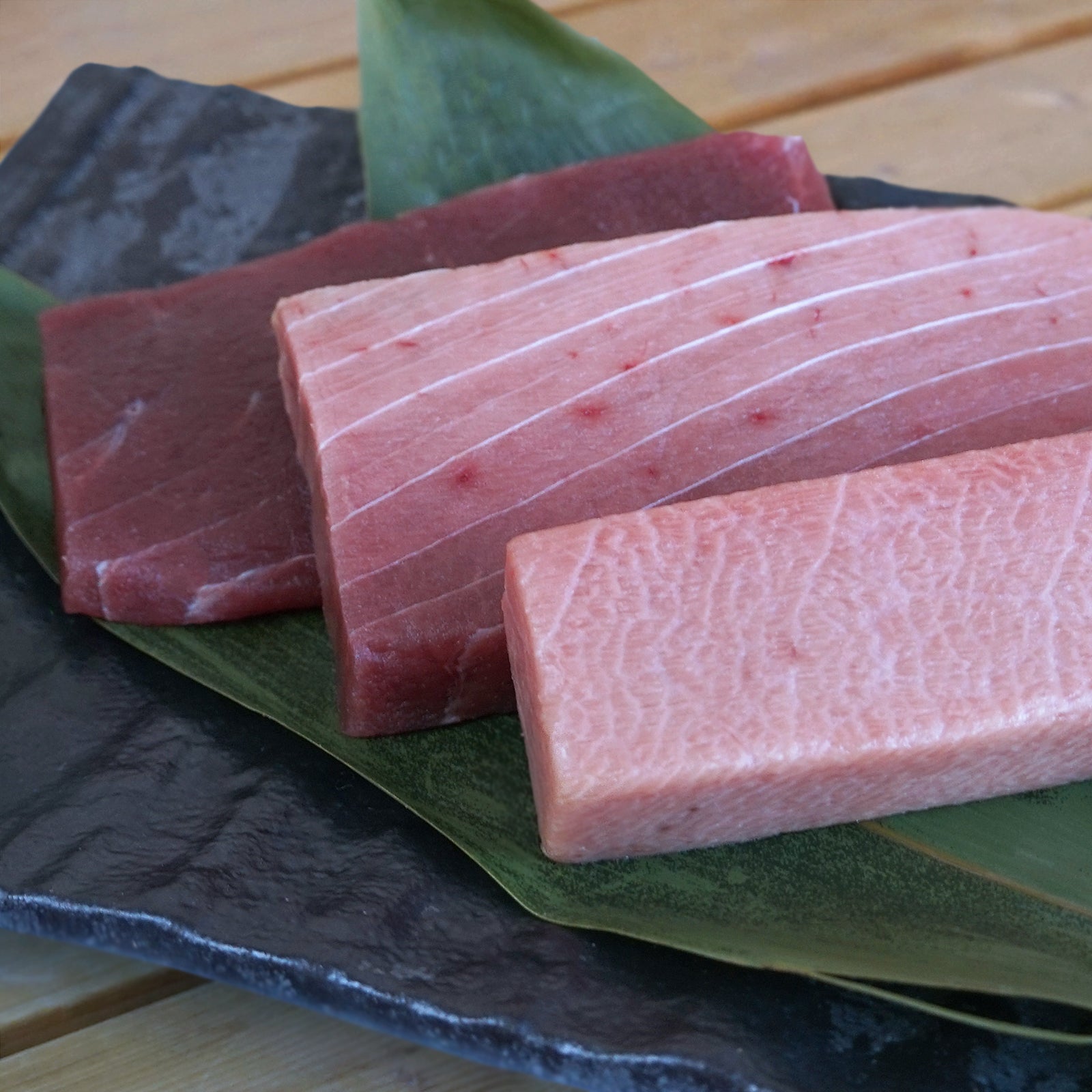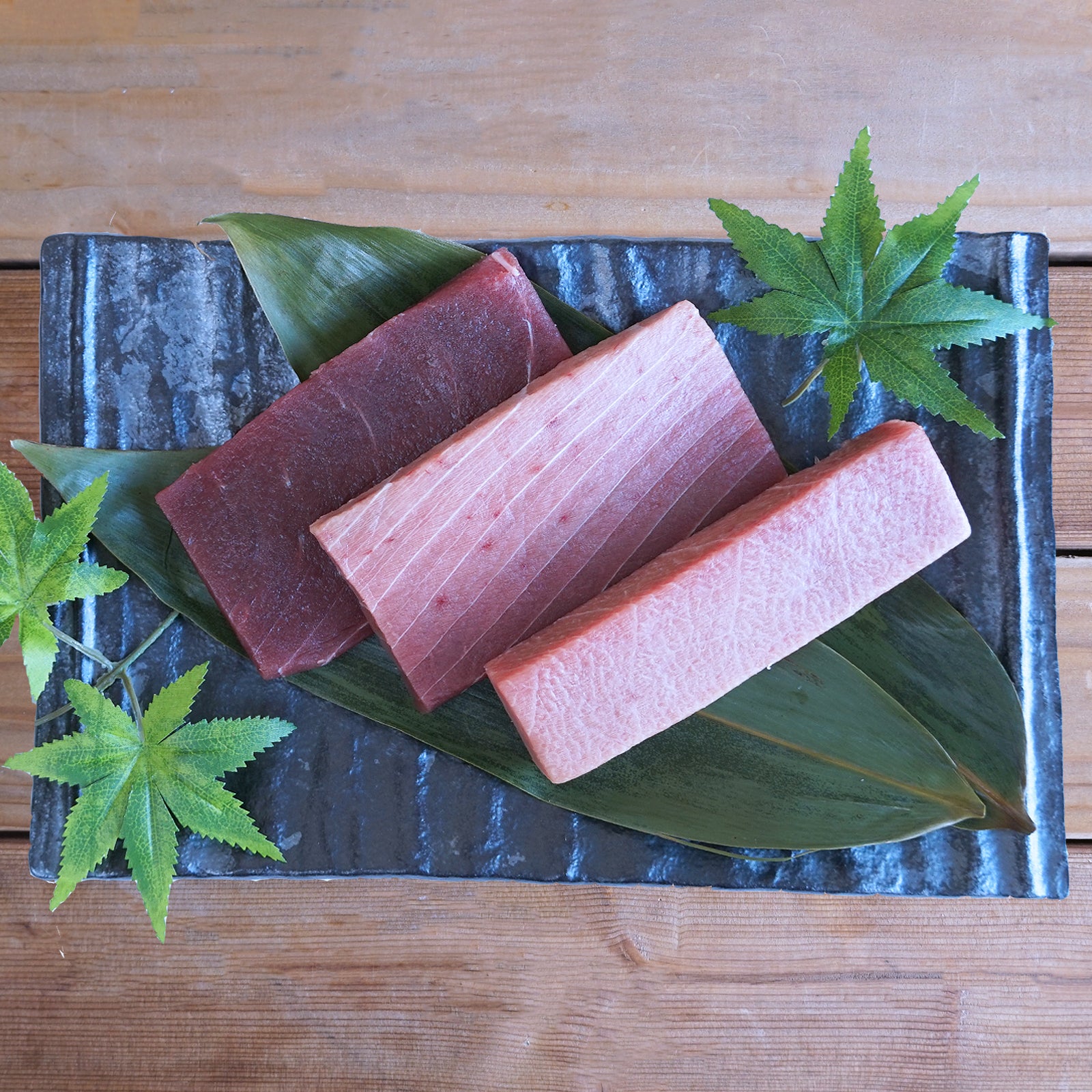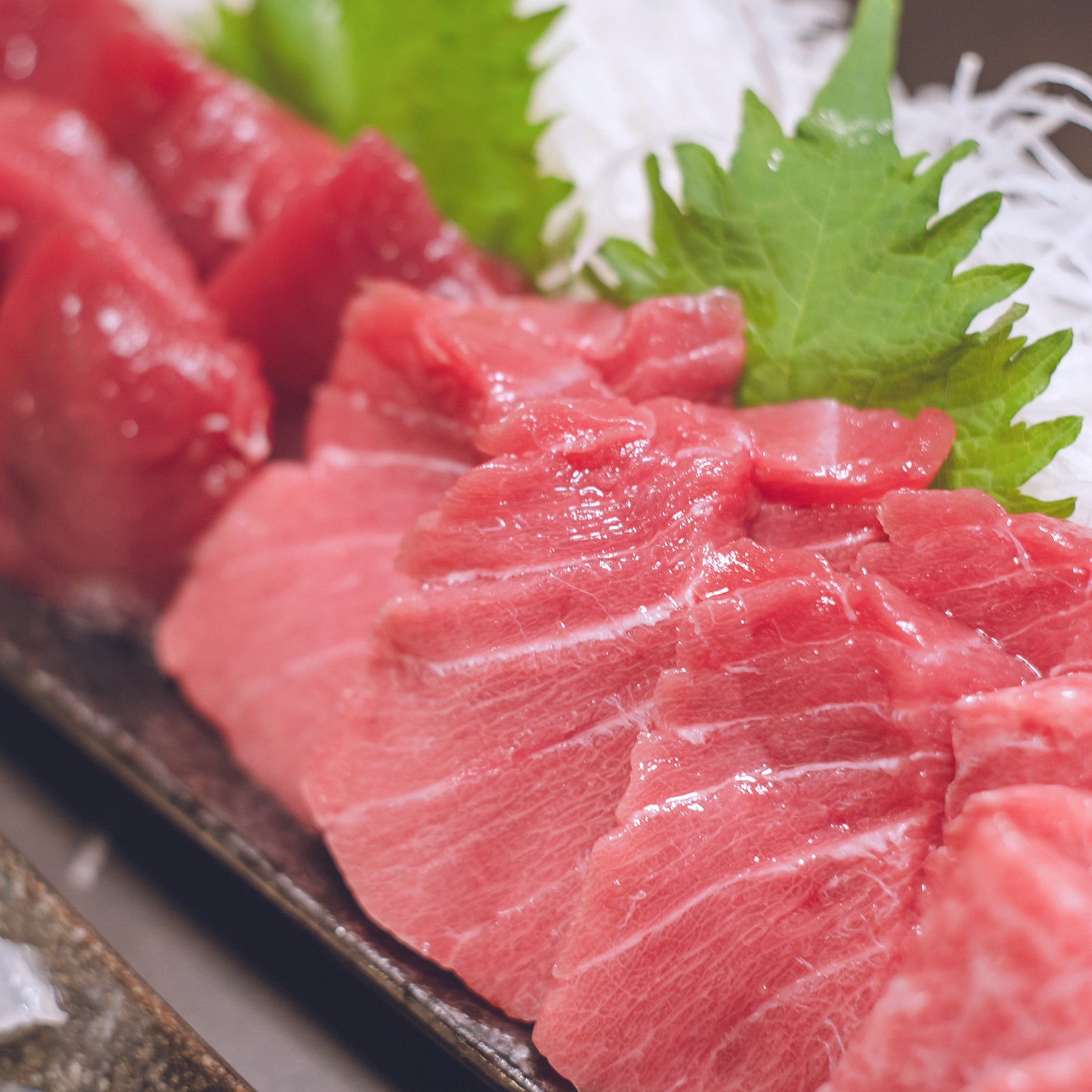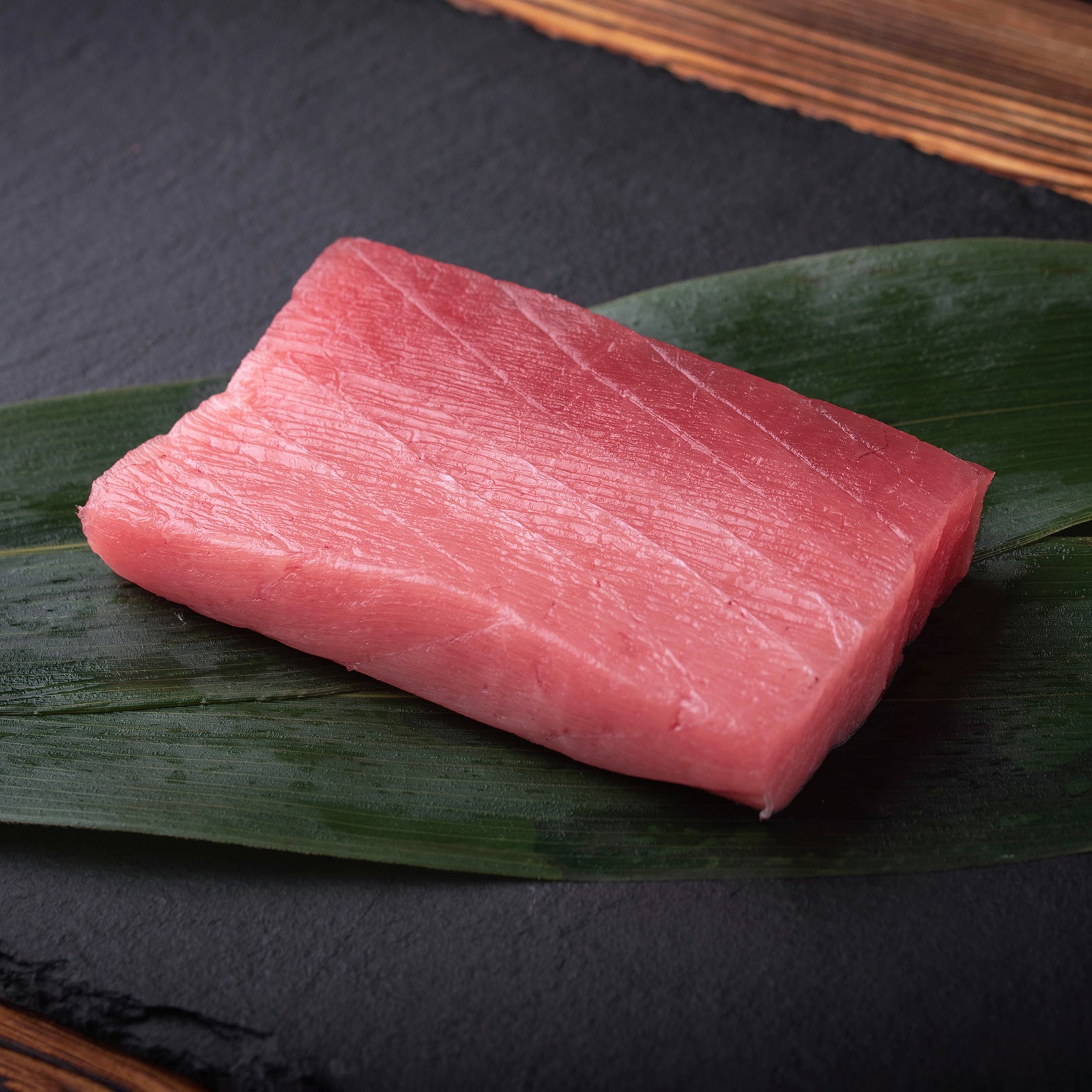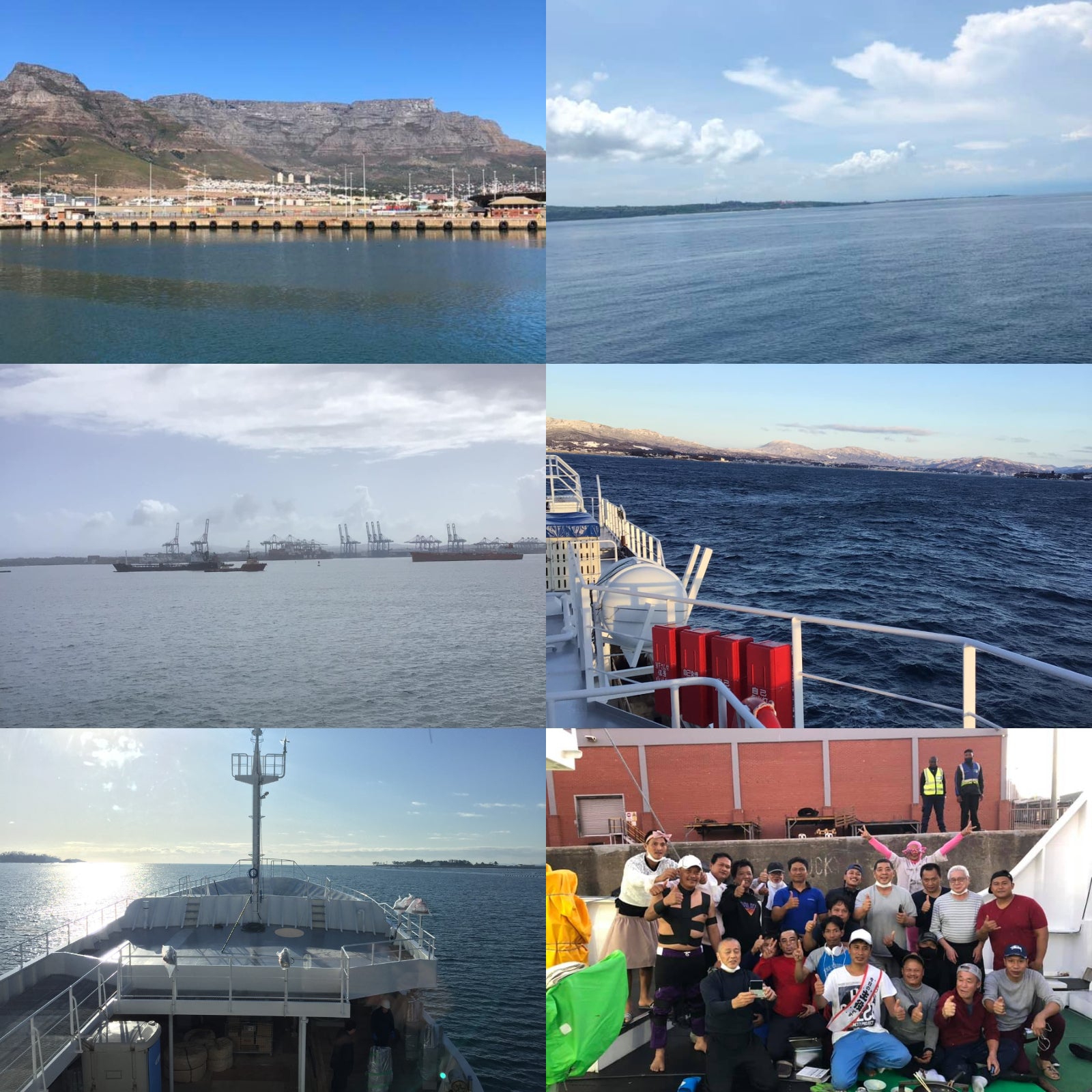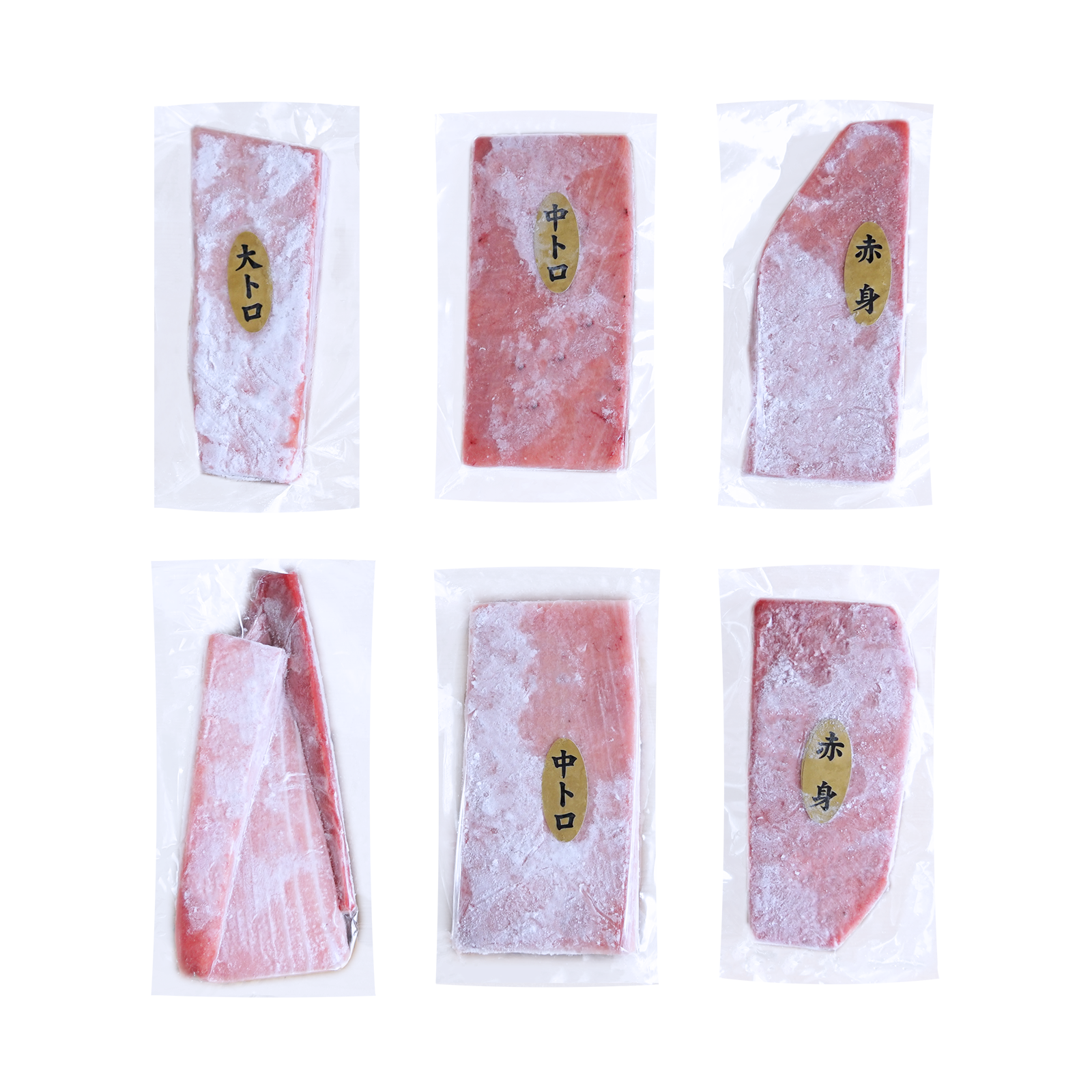 MSC Certified Frozen Wild-Caught Bluefin Tuna (Direct from Toyosu) (1.14kg)
Choose Between:
Premium Mixed Tuna Cut Set (1.14kg) (Free Shipping)
This product is directly shipped from Toyosu, Tokyo. Your order will be dispatched within 7 business days from your date of purchase, and therefore a delivery date is not selectable. If purchased with other products, this product will be shipped separately. Please note we do not accept cash on delivery or bank transfer payment methods for this product. Your order will be cancelled if paid by either of the two above methods. Thank you for your understanding.
The set product for the bluefin tuna consisting of 1.14kg is available for free shipping. The 190g b-grade medium-fatty tuna product will incur a ¥1,700 shipping fee. If the b-grade product is bought together with the premium set, both will be free shipping.
Quite possibly the highest quality and cleanest tuna in the world. The world's first MSC-certified wild-caught bluefin tuna. Caught off the coast of Northern Ireland and brought to Toyosu, Tokyo. Available as a set of 1.14kg (2.5lbs) that consists of a mix of premium fatty tuna (otoro), medium fatty tuna (chutoro), red meat tuna (akami), and mixed cuts. We also offer a b-grade (rough cut) single 190g pack of medium fatty tuna. Shipped directly from Toyosu, Tokyo - home of one of the most famous fish markets in the world. Wild-caught bluefin tuna is widely considered to be the best in the world as it has a remarkably firm body that can withstand the extreme cold waves of Ireland (where the sea temperature is below 10ºC [50ºF]). This tuna takes it a step further as it is only sourced when the juicy fat content is at its peak before the spawning period of September to December. Not only that, this tuna is MSC-certified - meaning the fish are fished sustainably so as to not disturb the ecosystem.
The quality of the tuna is maintained by using special freezers that keep the temperatures at -60ºC (-75ºF) which ensures that the tuna is never defrosted before the arrival to your home. Even after defrosting, the colors remain bright and the skin moist, allowing you to enjoy the highest level of fresh tuna. To maintain the high quality of the tuna, they are caught using the "longline fishing" technique, which prevents the tuna from being burned or bruised due to temperature changes or out-of-control behavior in the nets. Gutting and bleeding are also prepared right there in the cold seawater to preserve utmost freshness.
✔ Shipped directly from Toyosu, Tokyo to you.
✔ The world's first MSC-certified sustainably caught bluefin tuna.
✔ Bluefin tuna - the most exclusive and highest-graded variety of tuna.
✔ 100% caught off the shores of Ireland, known for its premium quality tuna.
✔ Only the highest quality of bluefin tuna is selected before the spawning period of September to December to ensure the tuna is the most fatty.
✔ Never defrosted before arriving to you to ensure the freshest condition.
 This set consists of 4 cuts of the tuna. Find out more about their characteristics below.
| | |
| --- | --- |
| Fatty tuna (otoro) | The ultimate cut. It's characterized by it's soft texture and sweet-tasting fat that melts the moment you put it in your mouth. It's of very high quality and such a rare cut as it can only be taken from bluefin tuna or Southern bluefin tuna. *This cut may have a jagged edge along one side, but this is not a defect - rather a rare cut from right along the bone, characterized by its exceptional texture and taste. |
| Medium fatty tuna (chutoro) | This is the most popular cut that has a well-balanced mix of fat and lean meat. The high quality and rich umami shine right through with each bite. |
| Red meat tuna (akami) | The more common red part of the tuna known for its smooth and soft texture. So rich in umami that it doesn't lose to fatty tuna - many even prefer it. |
| Mixed cuts (torobutsu) | The remaining part of the filet is also cut and included in the set. Not specifically graded, but included so not one inch of this premium tuna is left out. This cut is the most suited for tuna rice bowls and sushi rolls. Dice or slice to your preferred size and enjoy its rich flavor. |
Contents
Contents
Choose between:
Wild-Caught Bluefin Tuna Set (6 packs)
or
Wild-Caught Bluefin Medium-Fatty Tuna B-Grade (1 Pack)

Weight
Wild-Caught Bluefin Tuna Set:
- Fatty tuna 190g x 1
- Medium-fatty tuna 190g x 2
- Red meat tuna 190g x 2
- Mixed cuts 190g x 1
= total of 1.14kg (2.5lbs)
Wild-Caught Bluefin Medium-Fatty Tuna B-Grade: 
- 190g (6.7oz)
Shipping & Handling
Shipping

Shipping and delivery is frozen direct from Toyosu

Handling

Keep frozen below -18°C (0°F)

Defrost Method
1. Immerse the entire vacuum package in ice water.
2. Frequently remove the film of ice that forms around it. If the package floats, use a weight to keep it submerged.
3. After about 40 to 50 minutes, remove the tuna from the vacuum pack when the surface of the tuna is tender (half-defrosted).
4. Wipe off any water on the tuna with paper towels. Wrap the tuna in the included absorbent sheet so that the shiny side is touching the tuna.
5. When serving as sashimi, cut the tuna in a half-defrosted state for a beautiful slice. Finish defrosting in the refrigerator before serving. * Serve as soon as possible after defrosting - the color will begin to change overtime.
Best By


Frozen: 

see packaging label. Usually 1 week if stored unopened in a home freezer.




Chilled: Please consume within the same day after defrosting.
Details
| | |
| --- | --- |
| Also known as | Tuna, bluefin tuna, wild tuna, otoro, chutoro, akami, torobutsu |
| Species | Bluefin tuna |
| Fishing Region | Off the coast of Northern Ireland |
| Cut of fish | Fatty tuna, medium-fatty tuna, red meat tuna |
| Packaging | Individually vacuum packed |

Caught by Usufuku, a company that has been involved in sustainable fishing, including environmental protection, for many years. Usufuku prides themselves in never selling on the black market (a common practice for bluefin tuna), and on top of that they are MSC-Certified, meaning they follow best practices to ensure the tuna is sourced sustainably. The company also contributes to the Japanese economy by outsourcing parts and maintenance of its fishing vessels to domestic contractors instead of looking outside of Japan where wages are lower.