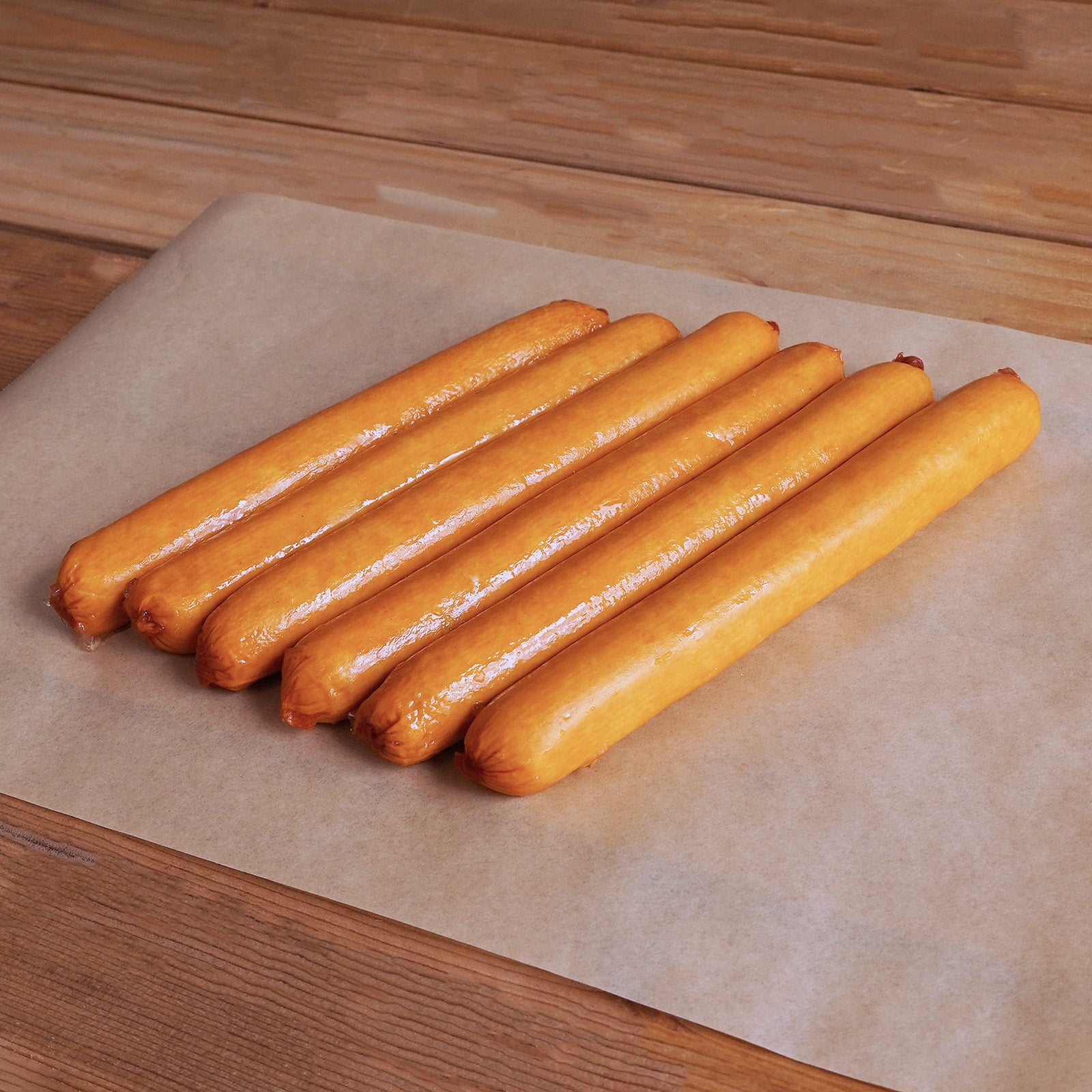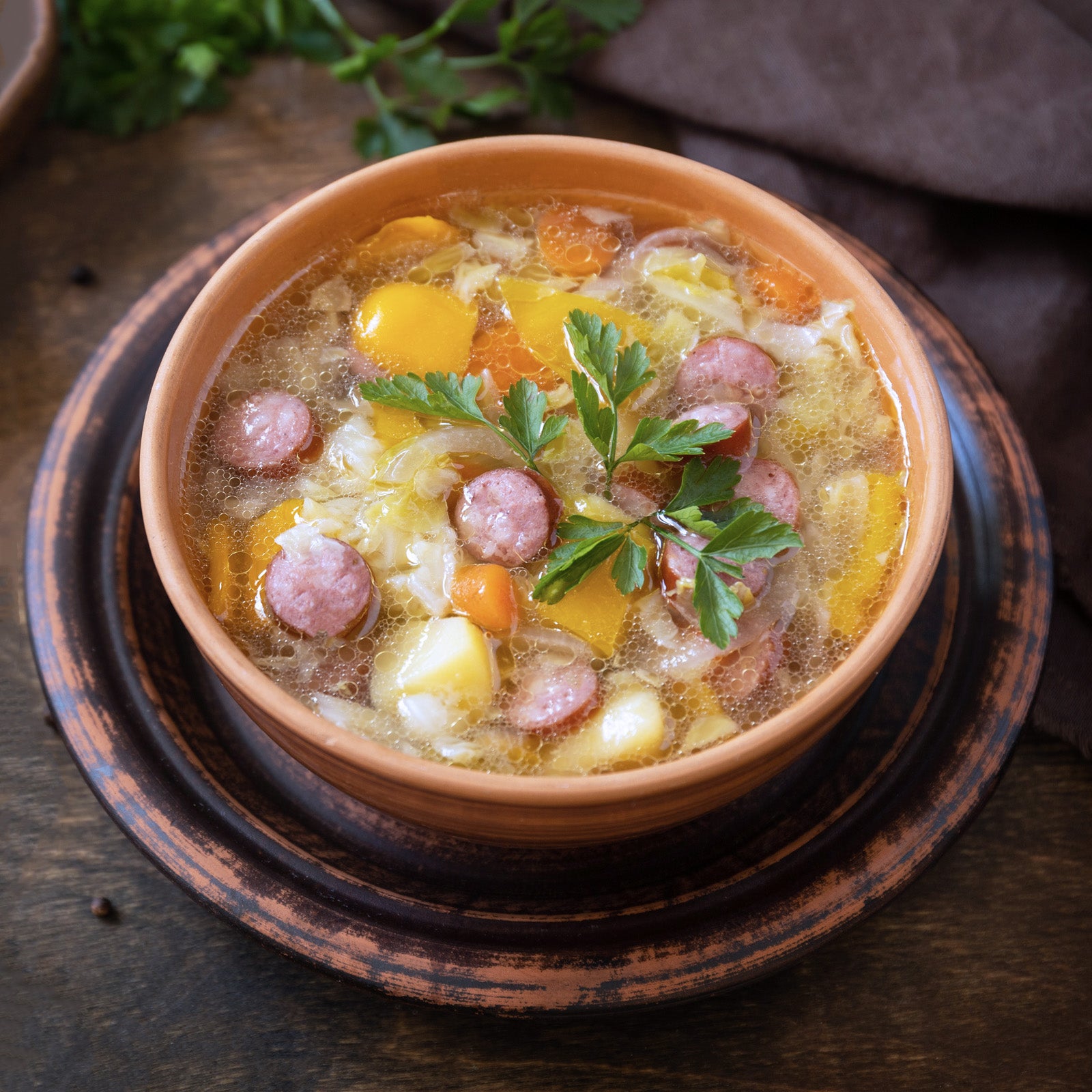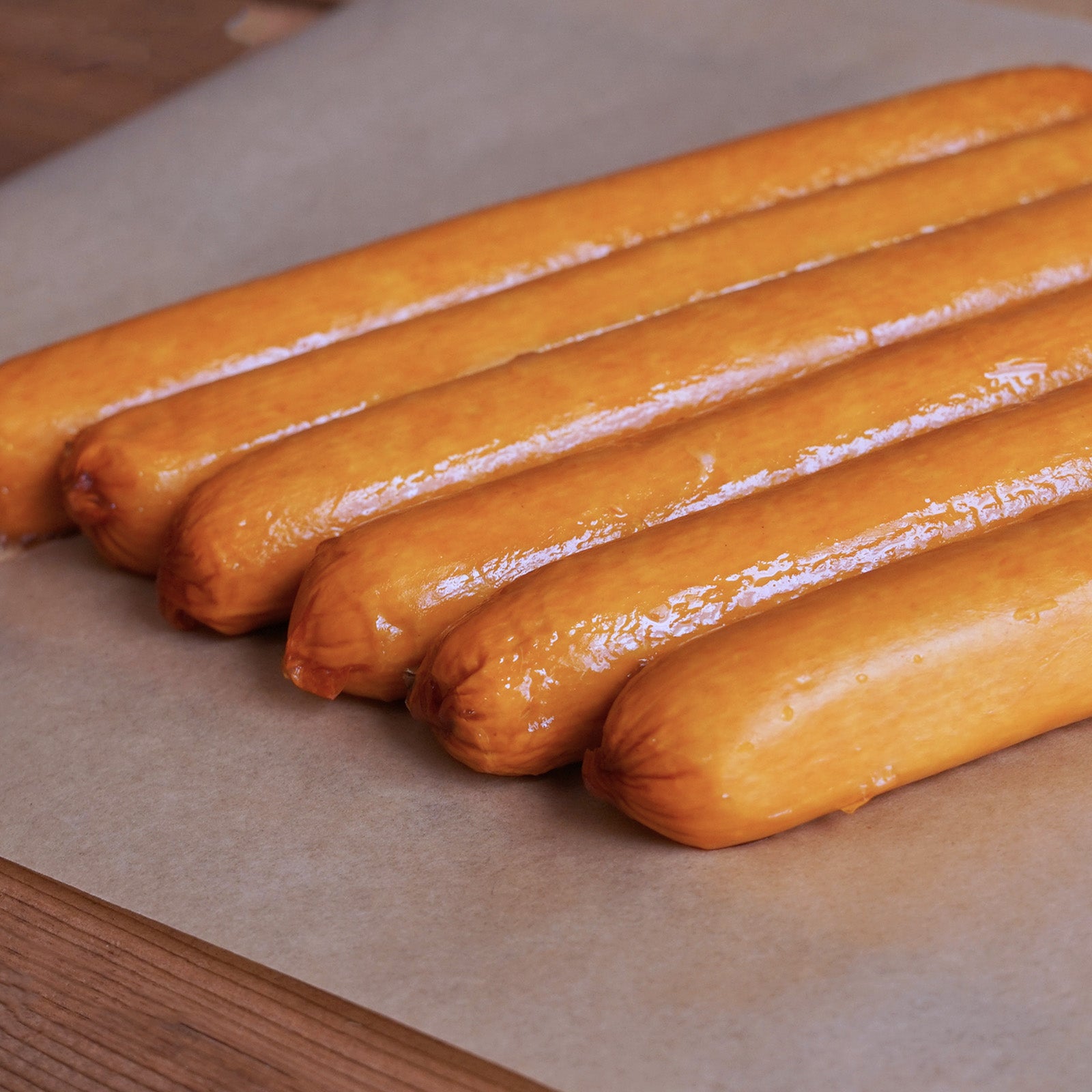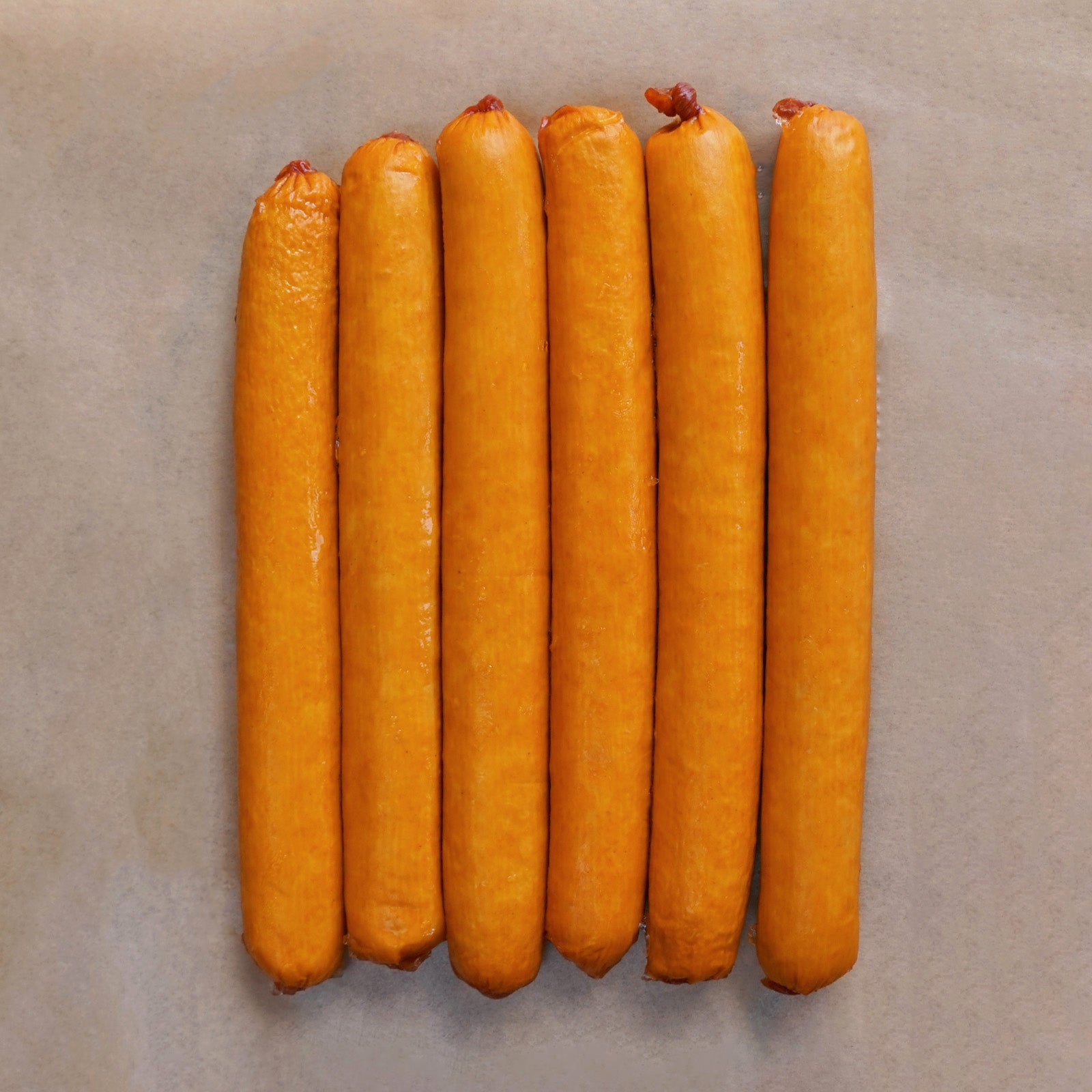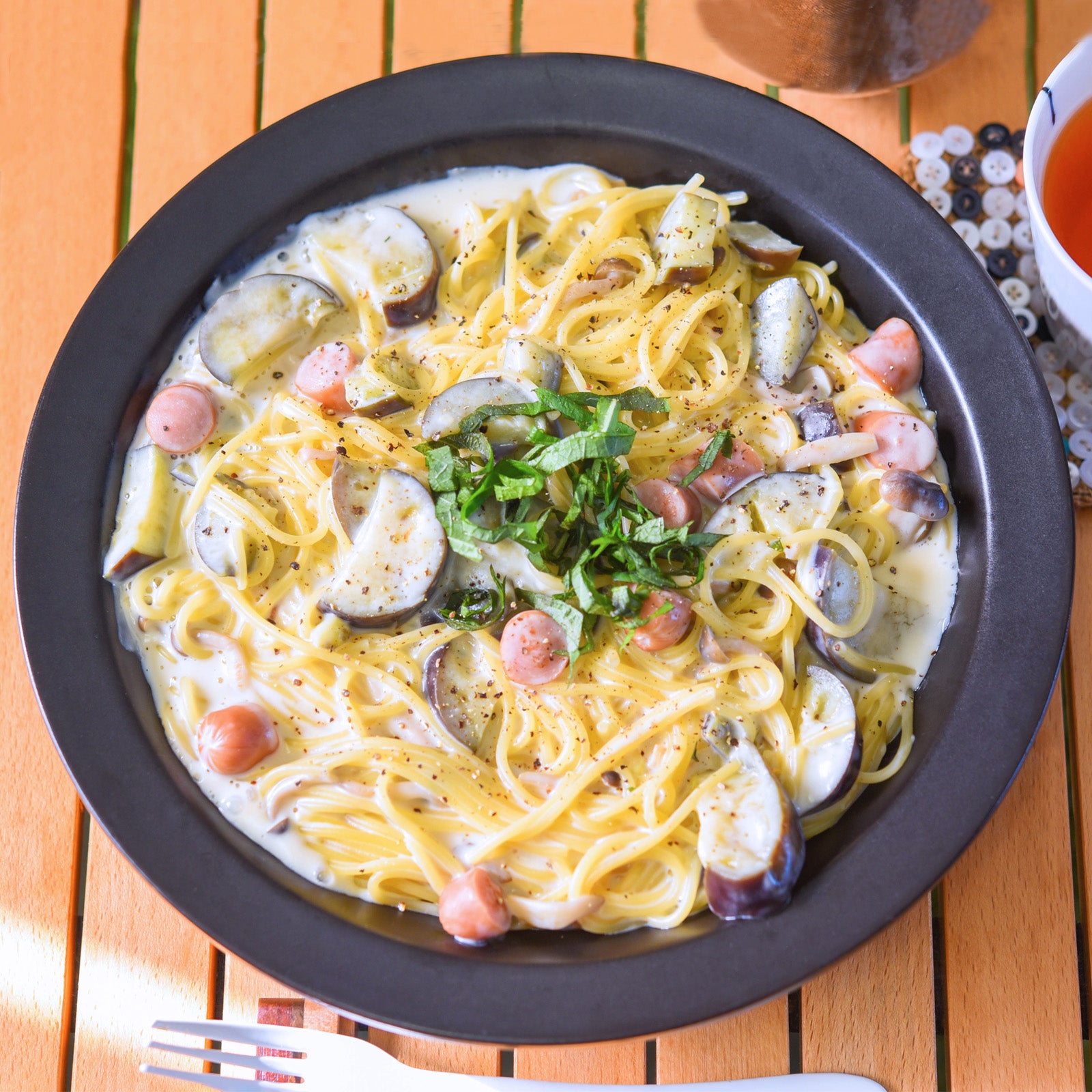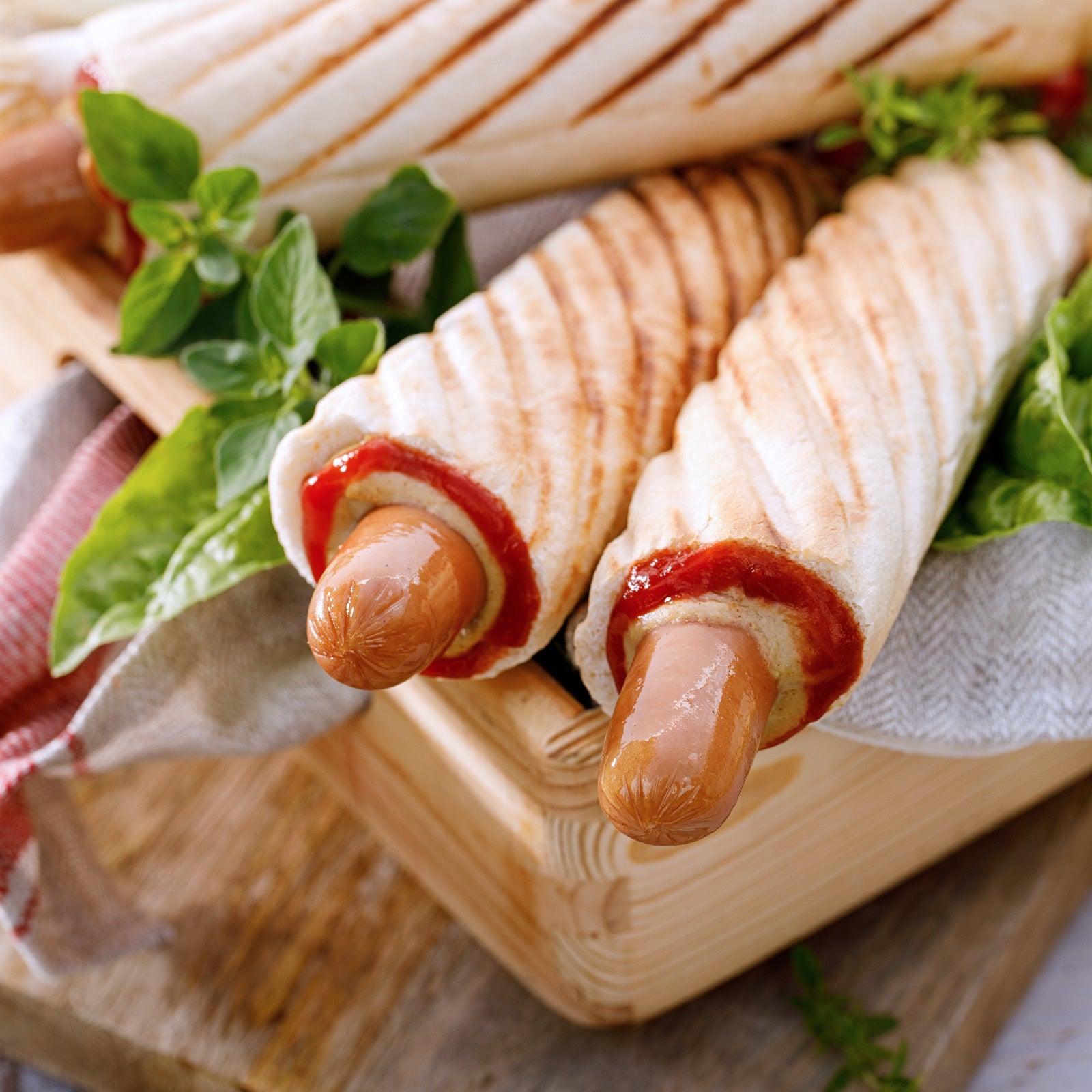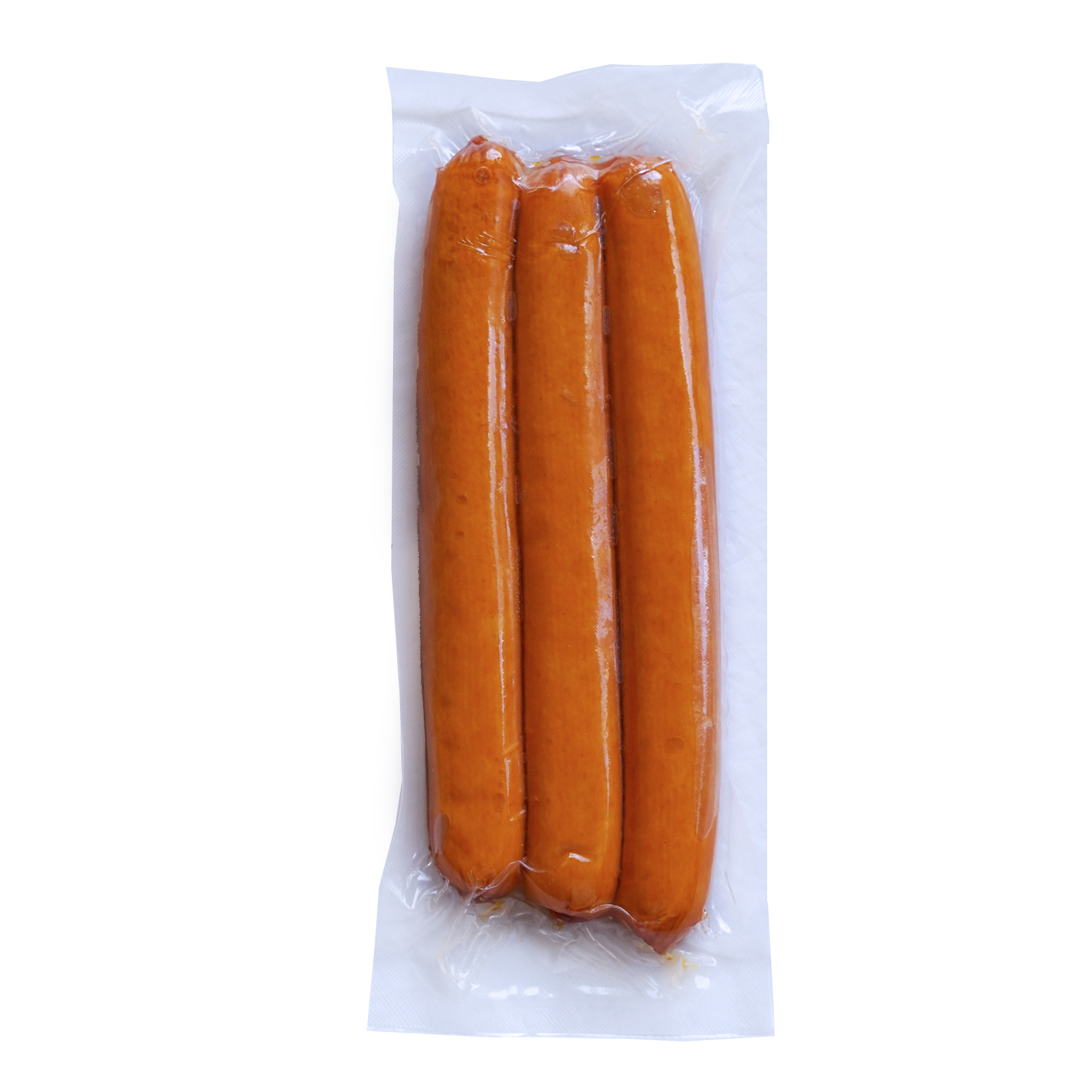 All-Natural Free-Range Pork Cooked Hot Dog Sausages from The Netherlands (6pc)
Please note we have changed this product from a 3 hot dog set to a 6 hot dog set.
All-natural and free-range pork frank hot dog sausages from the Netherlands. You get two packs containing 3 sausages each for a total of 6 sausages - each sausage is about 19cm long. These sausages are fully cooked and then frozen for convenience. Simply take what you need out of the pack at any time. The sausages contain only clean all-natural ingredients and are wrapped in an all-natural collagen casing. Absolutely no preservatives, additives, nitrates / nitrites, MSGs, gluten and other nasties. Sourced from free-range and organically raised pigs that have never once been treated with growth hormones or preventative antibiotics. See actual images of the farm from the Netherlands below.
These franks need to be steamed or boiled out of the packaging for heat up. We highly recommend not grilling them directly on a frying pan, over open fire or heating them up in a microwave oven due to the all-natural collagen casing. These come with a European recipe which is slightly on the saltier side. Enjoy our juicy sausages as a flavorful hot dog or add to your soup, pasta and other dishes for additional flavor and healthy protein. Keep a pack stocked in the freezer at all times so you can easily dish out clean, guilt-free, worry-free, and delicious franks for your family. 
This is also available in our discounted sausage variety set here.
Contents
| | |
| --- | --- |
| Contents | 2 packs x 3 sausages = 6 total sausages |
| Weight | 75g x 6 = 450g (15.87oz) total |
| Serves | Serves 6 |
Shipping & Handling
Shipping
Shipping and delivery is frozen
Handling
Keep frozen below -18°C (0°F)
Defrosting Time
Not required.

Cooking Method
Boiling, steaming

Best By
Frozen: see packaging label (usually more than 3 months)
Chilled: Please consume within 5 days.
Details
Also known as
Franks, Wiener, Frankfurter, Hotdogs

Ingredients
Pork, water, salt, white pepper, onion, yeast extract, mace, ginger, green tea extract
Country of Origin
Netherlands

Cooked/Uncooked
Fully cooked

Packaging
Vacuum packed
Nutritional Facts
100g serving size

Calories: 375 kcal
Protein: 11.6
Total Fat: 37.6
Total Carbohydrate: 0.5
Sodium: 984mg
Frank Sausage Recipe

You don't need to defrost these franks, simply take them out of the freezer and open the packaging. Remember these franks are already fully cooked - so you are not handling raw meat. In case of pasta, let them defrost fully first.
Prepare a pot big enough for the sausages to fully submerge. Bring the water to a boil and then lower the heat to a simmer. Place the sausages inside, they will usually drop to the bottom. Keep them in for about 15 minutes. 
Once done they are ready to serve. be careful with kids as the inside might be very hot. 
Our kids just love them plain as they come. Enjoy.
Love its taste and not too salty
So good!
We love these Hot Dog Sausages so much!
Perfect for breakfast!