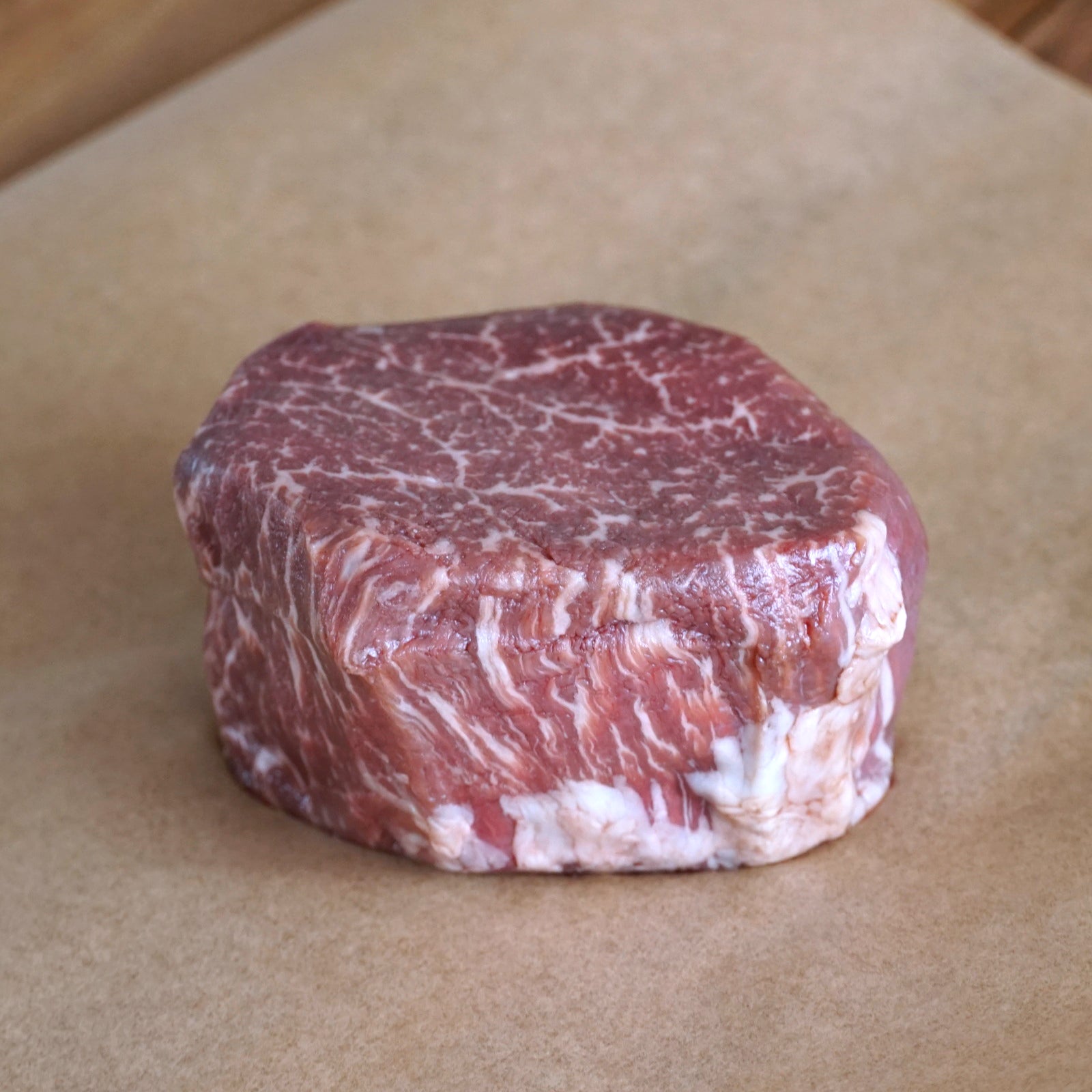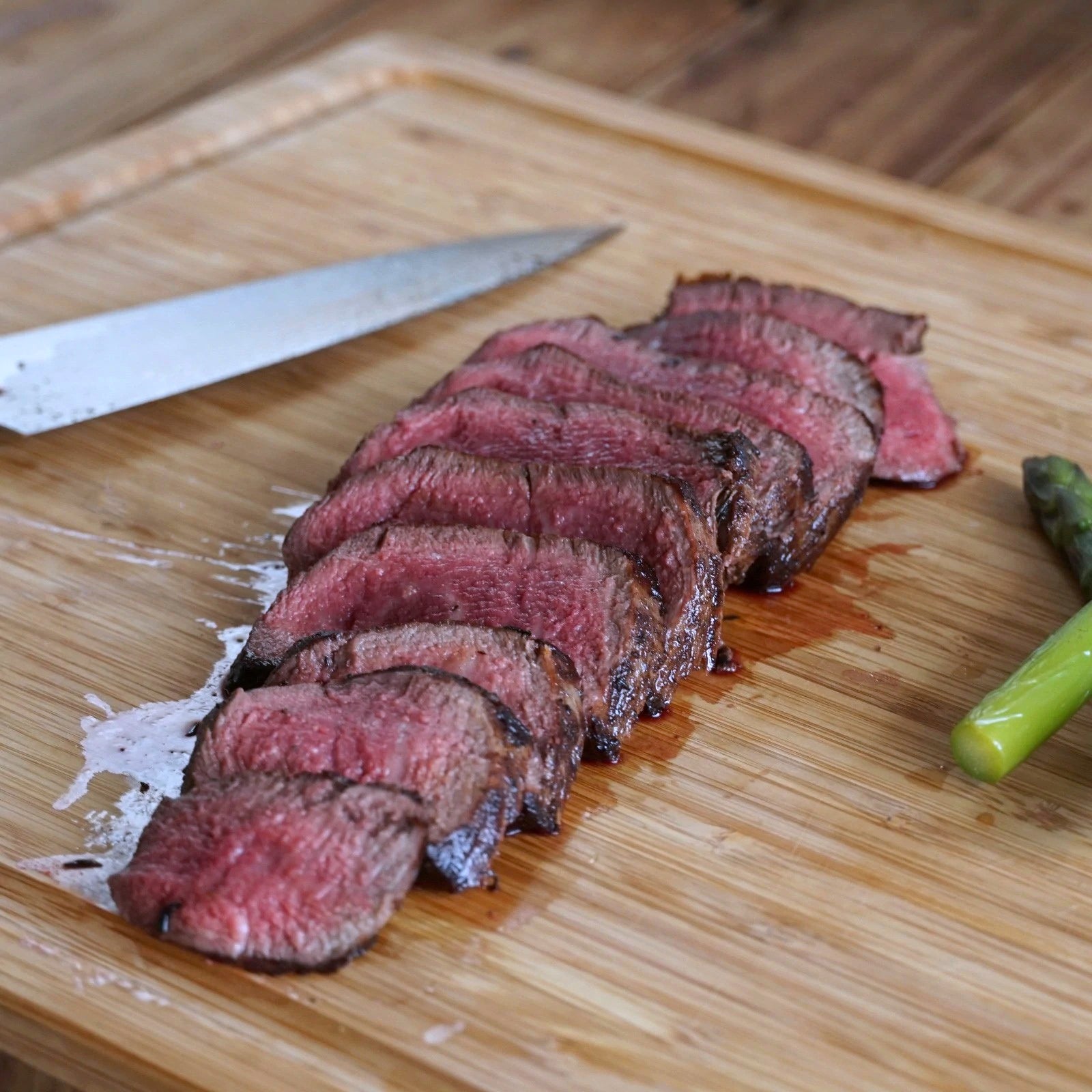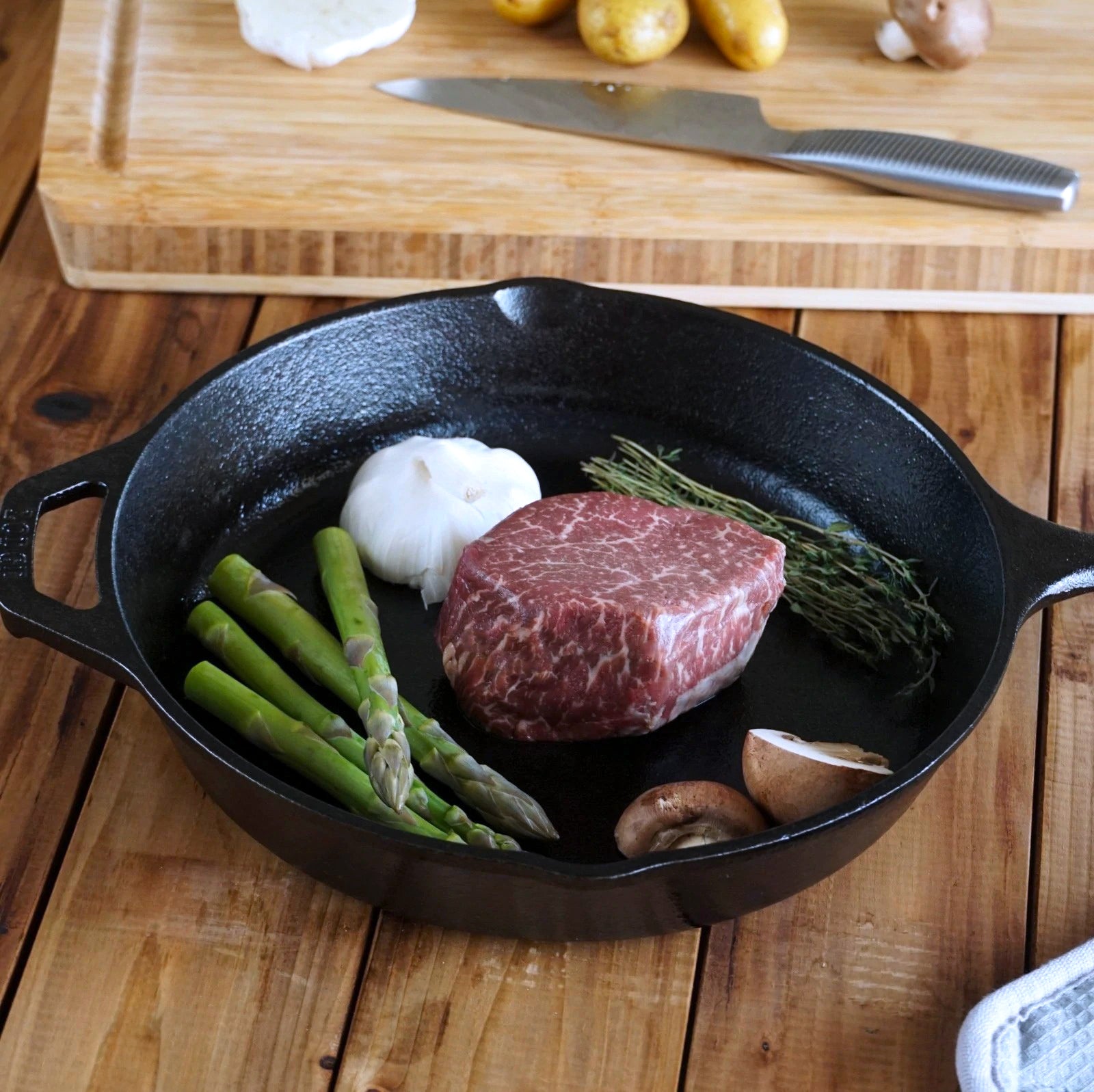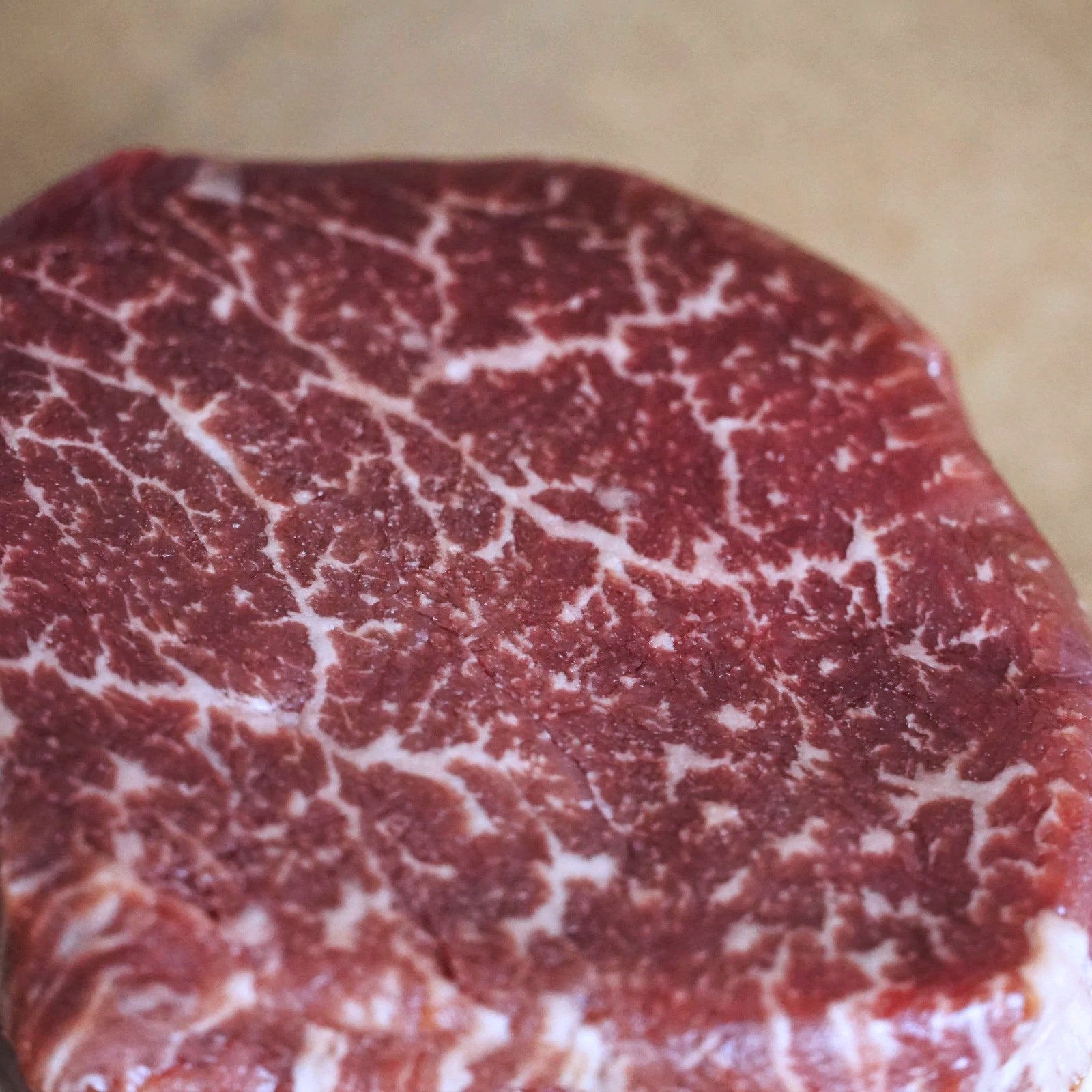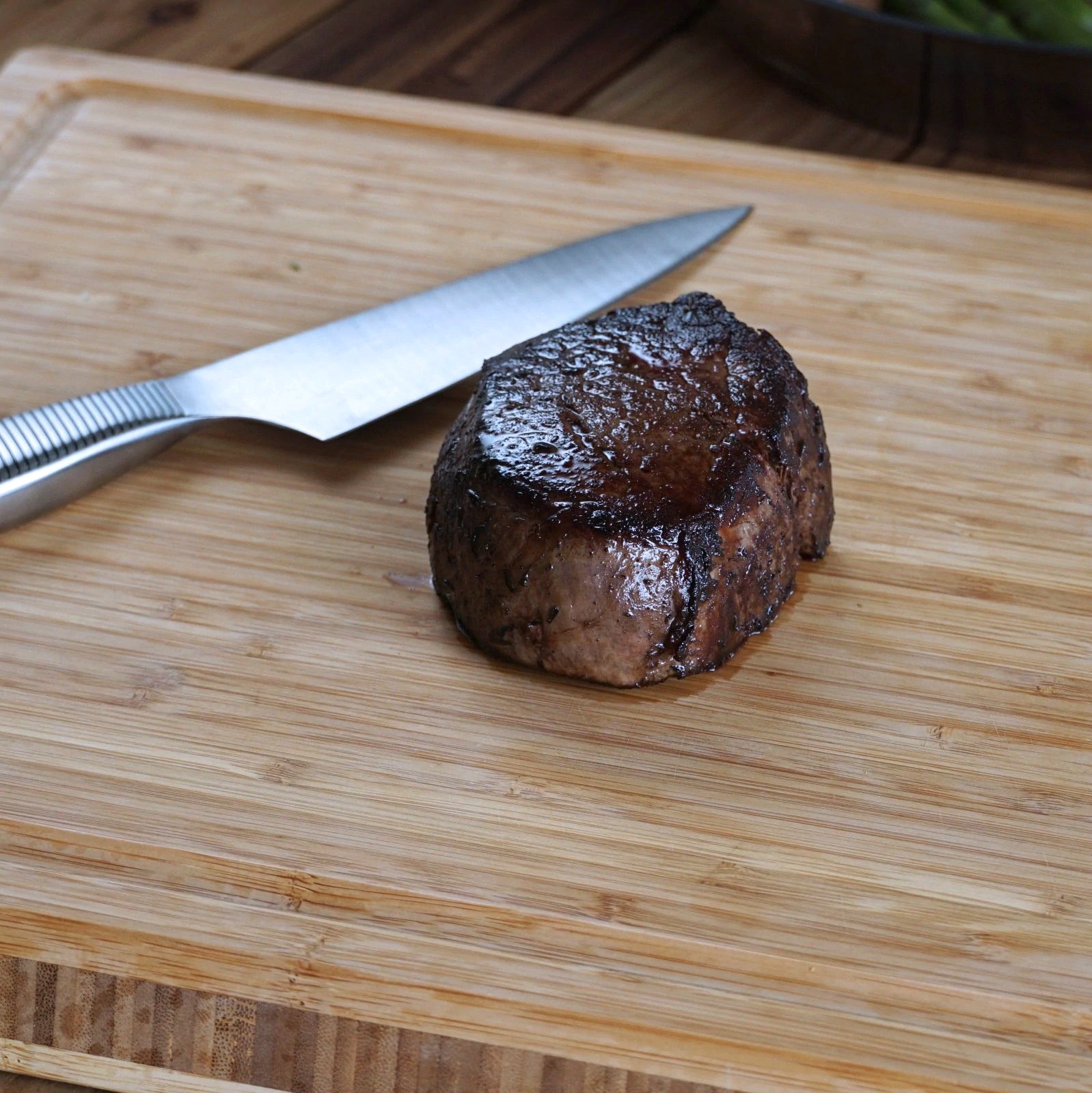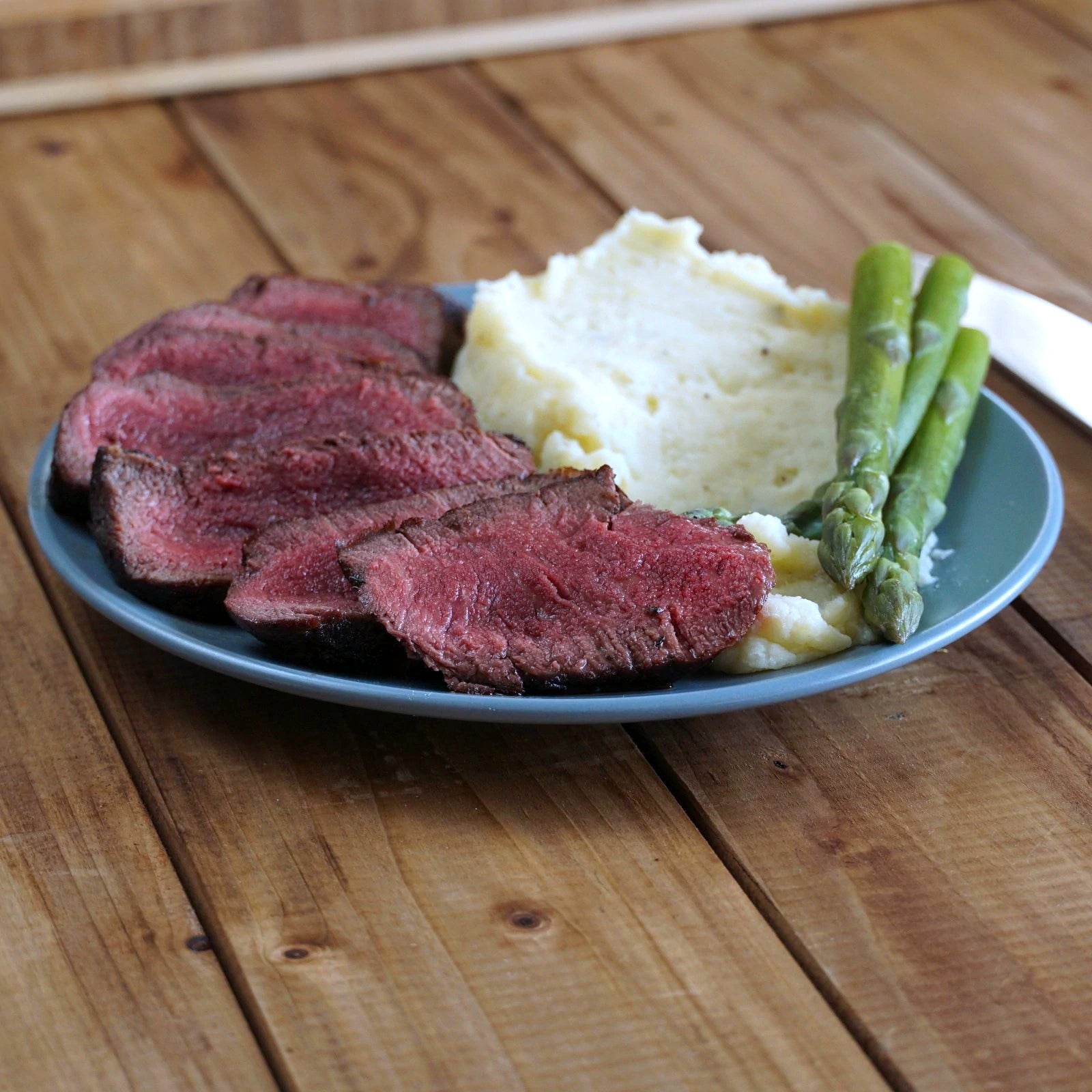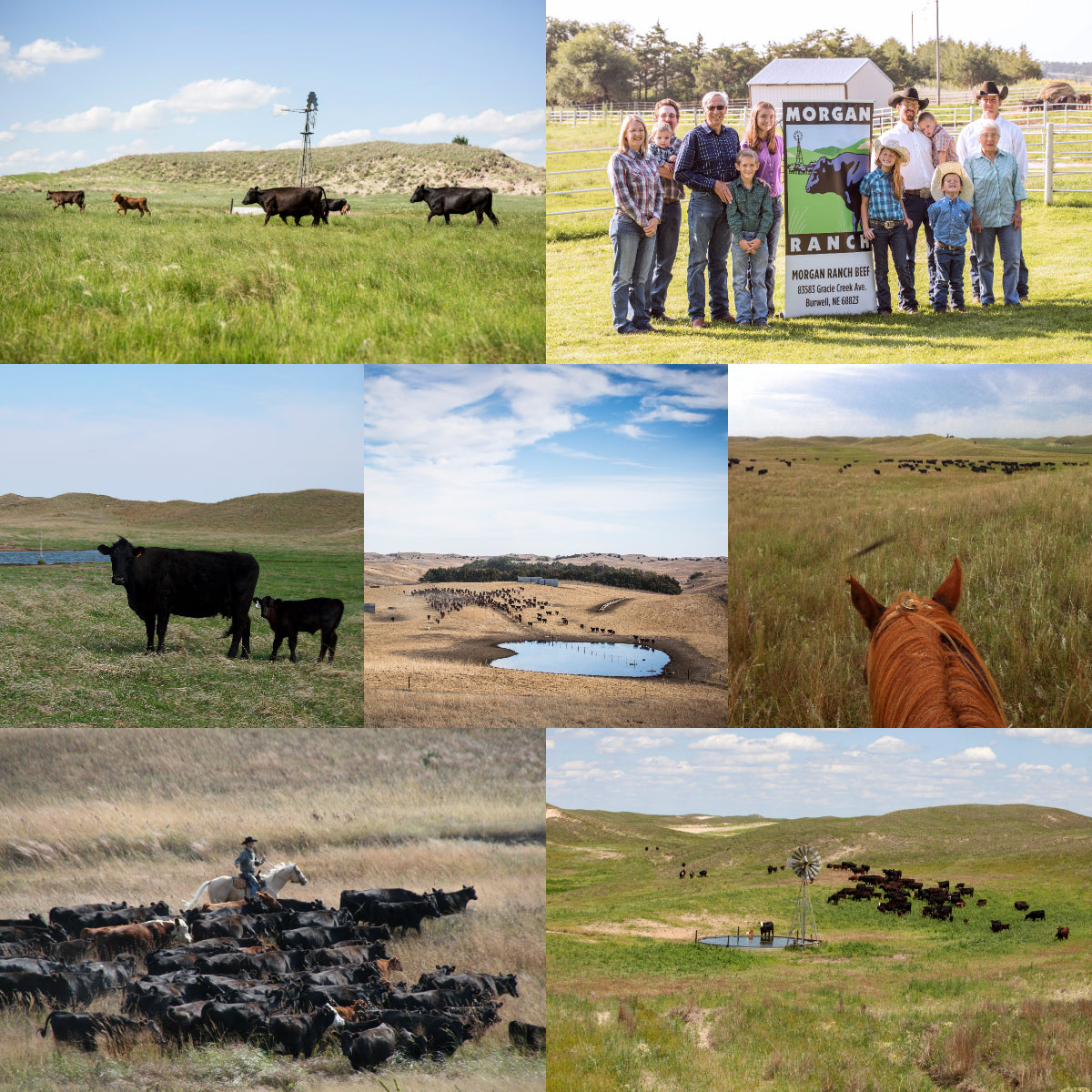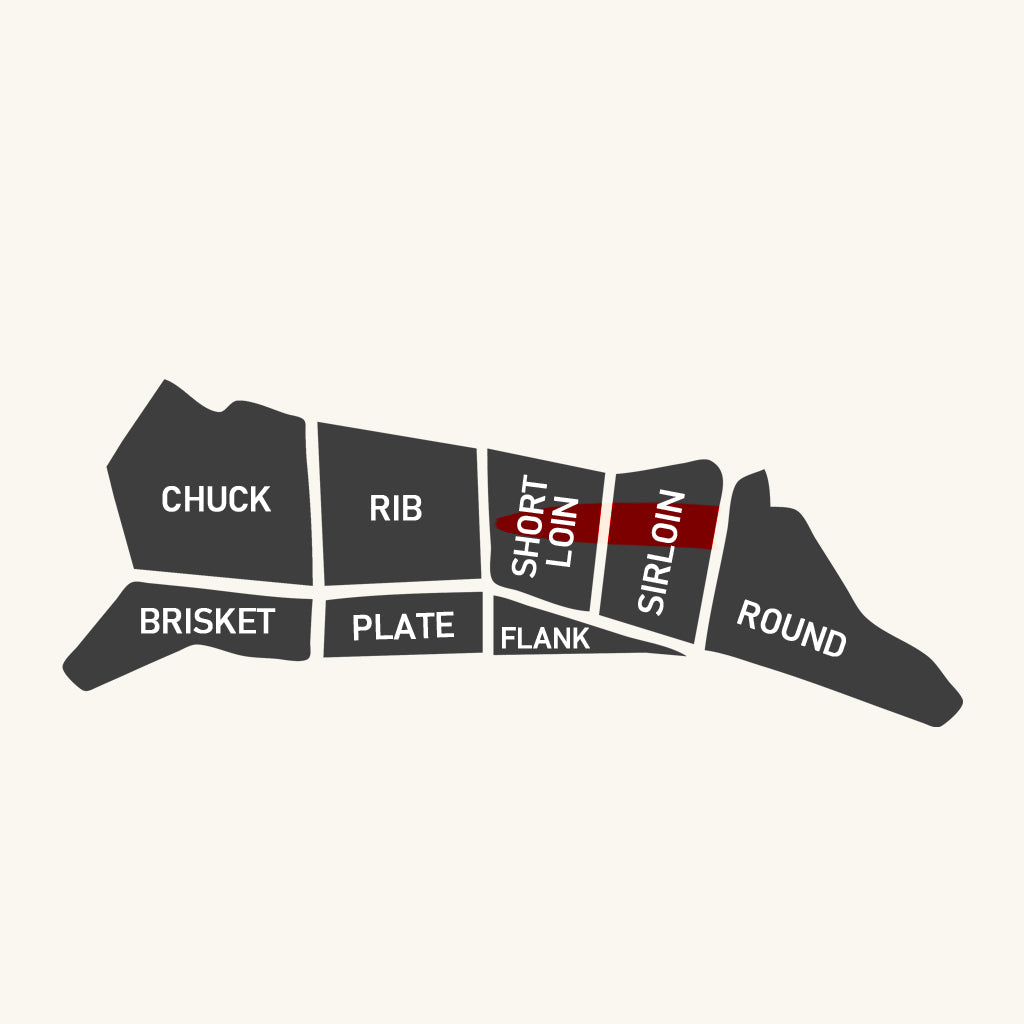 Morgan Ranch USDA Prime Filet Mignon Steak (200g)
Buy More, Save More:
200g x 1 (Regular Price)
No need to wrap this masterpiece in bacon! The filet mignon is among the most tender and prestigious cuts. This thick, mild-flavored cut is very soft in texture even a spoon is able to cut through. This is the kind of steak that sits high up on the expensive side of the menu of any upper-scale steakhouse. The filet steak made for special occasions that you get dressed up for. Please treat with respect. Less than 4% of the cow yield filet tenderloins. 
Morgan Ranch Beef - one of the finest and most luxurious American beef money can buy. Directly imported into Japan from the Morgan family Ranch which located in the pristine environment of the Sandhills in the heart of Nebraska. Discover the true taste of American beef. Free-range, pasture grazed, then finished on 100% vegetarian grain feed (200 days) for superior marbling, tenderness, and unprecedented taste experience. Never have the cows been treated with growth hormones or antibiotics! Morgan Ranch Beef is featured on the menus of the finest restaurants in the world including Michelin starred ones. All images from the ranch are actual images. See for yourself. 
Contents
| | |
| --- | --- |
| Contents | 1 Steak |
| Weight | 200g (7oz.)  |
| Serves | Serves 1 |
Shipping & Handling
Shipping
Shipping and delivery is frozen
Handling
Keep frozen below -18°C (0°F)
Defrosting Time
In the fridge: approx. 24h
In ice-water: approx. 3h
Cooking Method

Grill, Cast-Iron Skillet, Sous-Vide, Fry-Pan

Expiration
Frozen: see packaging label (usually more than 3 months)
Chilled: Please consume unopened pack within 5 days.
Details
| | |
| --- | --- |
| Also known as | Tenderloin steak, filet, mignon, filet steak, fillet steak, fillet |
| Country of Origin | United States |
| Ingredients | Beef |
| Aged | 30 days wet-aged |
| Marbling Score | USDA Prime. Superior grade for incredible tenderness, juiciness, flavor, and texture. The highest degree of marbling. Out of all of the beef produced in the United States, less than 2% of it is certified as USDA Prime! |
| Cut from | Tenderloin |
| Category | Steaks |
| Packaging | Individually vacuum packed |
✔ Ethical. No factory farming! Humanely raised and treated with respect.
✔ Safe. No growth hormones or antibiotics - ever!
✔ Sustainable. The ranch sits on the world's largest underground water resource. All feed is locally sourced.
✔ Free-Range. All-year open pasture-raised in the heart of the sandhills, Nebraska. 
✔ Grass-fed, grain-finished on 100% vegetarian grain feed for superior tenderness, marbling, and an unprecedented taste experience.
✔ Full traceability. The Morgan family is in full control. One ranch, one family, one importer - ranch to fork!
✔ Strictly non-commodity. Family farming takes time, attention, patience, and care. Only 2% of all US beef is Prime graded.
✔ Morgan Ranch Beef is the number one choice of over 70 top-class gourmet restaurants in Europe, the USA, and Japan, including Michelin-starred ones.
At A Glance
| | |
| --- | --- |
| Cattle Breed | The breed contains Japanese Wagyu genetics. Composition of Wagyu, Angus and Hereford.  |
| Farm/Ranch | Morgan Ranch |
| Region | Nebraska, USA |
| Breeding | All-year free-range pasture grazed on 50 square kilometers (over 12000 acres!) in the heart of the sandhills. Sitting on the Ogallala Aquifer - the world's largest underground water resource. |
| Raised by | Dan Morgan and family |
| Farming Experience | Since 1934, Certified American Wagyu since 1992 |
| Feeding | Pasture grazed from birth, finished on grain feed containing maize, alfalfa (aka. lucerne), hay, distillers grains, vitamins, and minerals (100% vegetarian) for at least 200 days before harvesting. |
| Traceability | 100% fully traceable from farm to fork |
| Growth-Hormones | Never |
| Antibiotics | Never |
| Chemical pesticides on pasture | Never |
| Animal By-Products Feeding | Never |
| Importer | Horizon Farms, Inc. |
| Processing in | Japan |
Defrost the steak in the fridge overnight or in cold water. Once completely defrosted open the packaging and pat dry with a paper towel. Let the steak come to room temperature.
High-quality meat does not need any steak seasoning, sauces, or marinade. Simply season with sea salt and freshly ground black pepper. Use high-quality butter and heat up the frypan or skillet to medium heat. You need to hear the steak sizzle. 
Turn often. Cook the steak to medium-rare for the best experience. Take the steak off the heat once the internal temperature reaches 50 degrees Celsius (125 degrees Fahrenheit).
Allow the steak to rest on a cutting board for 5 minutes as it continues to cook internally on residual heat.
Immediately slice and serve while warm for a melt-in-your-mouth experience. Sprinkle with sea salt. Enjoy!
Enjoy!

Amazing
These are definitely worth it, we just can't get this quality of meat on Okinawa.
Translated from Japanese: Safe, secure and delicious! There was a prejudice that grass-fed meat smells, but it doesn't at all!
I'll order again!
Thick sliced steak
Translated from Japanese: If you want a thick sliced steak, I recommend small filets more than sirloin or rib roasts.
Only if possible, use a thick iron plate and grill it slowly, it won't go wrong for sure.
This meat is soft
Translated from Japanese: While wondering if this had been a waste of money, I grilled it for a BBQ. I put it on the grill and topped it off with the sea salt that is sold here as well. After adding some pepper as well, I grilled it on low heat. Once the entire meat had changed its color, I broiled it right in the middle of the grill on the highest heat. When I cut it into pieces it was perfectly medium-rare. I thought it was an exaggeration that you can even cut it with chopsticks, but it was really soft enough to work. When you chew the meat the delicious taste spreads in your mouth bit by bit. At first, I thought the meat is expensive, but now I agree (with the price). Although I didn't grill it in a frypan, I think it was good I gave the BBQ grill a try.
Yahoo Store Customer Review
グラスフェッドのヒレ肉! とても美味しいお肉でした。 ホルモン剤や抗生物質が不使用なので安心して食べれます。 冷凍肉という事で試しに購入しましたが納得&満足のいくヒレ肉でした。