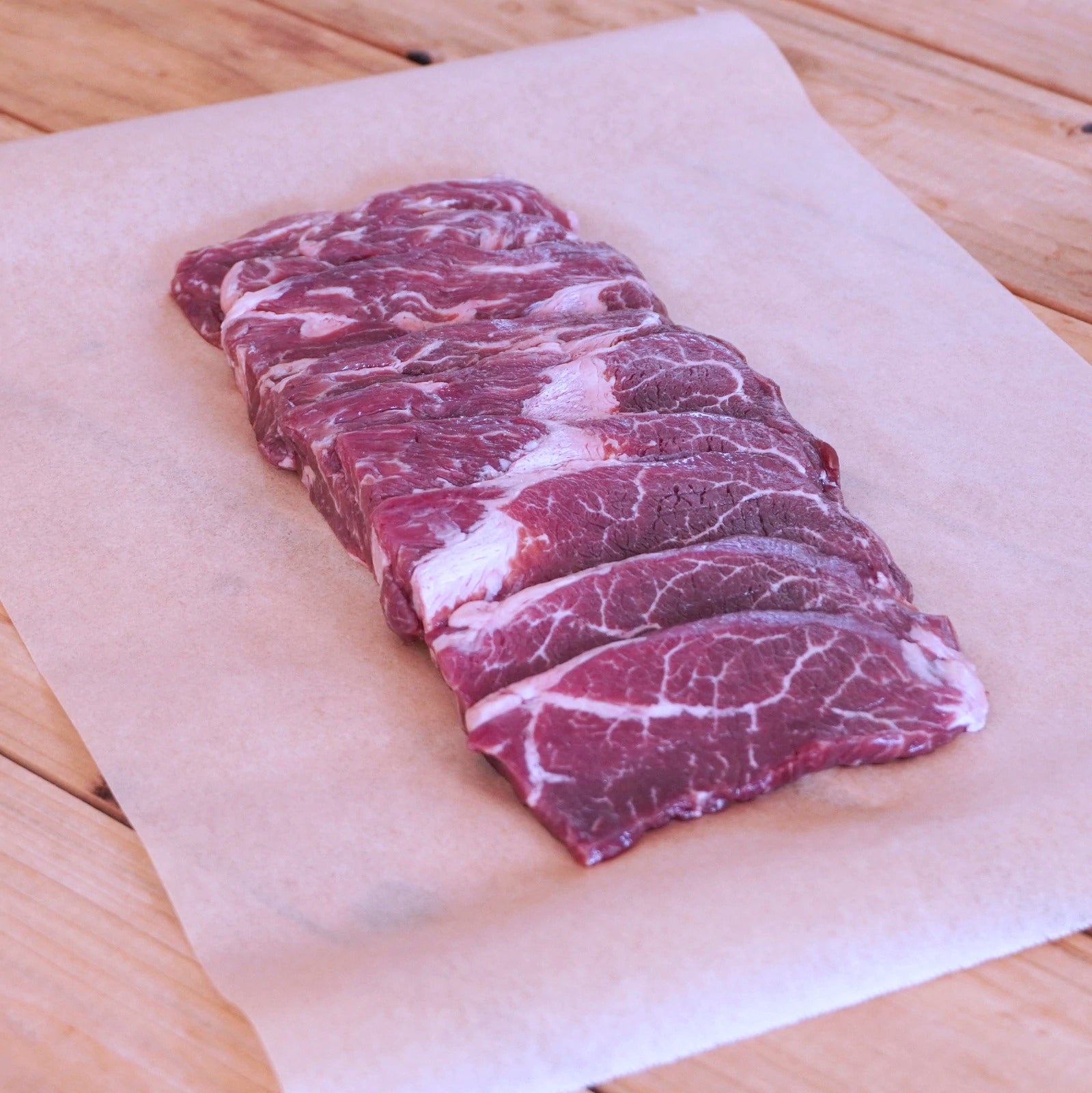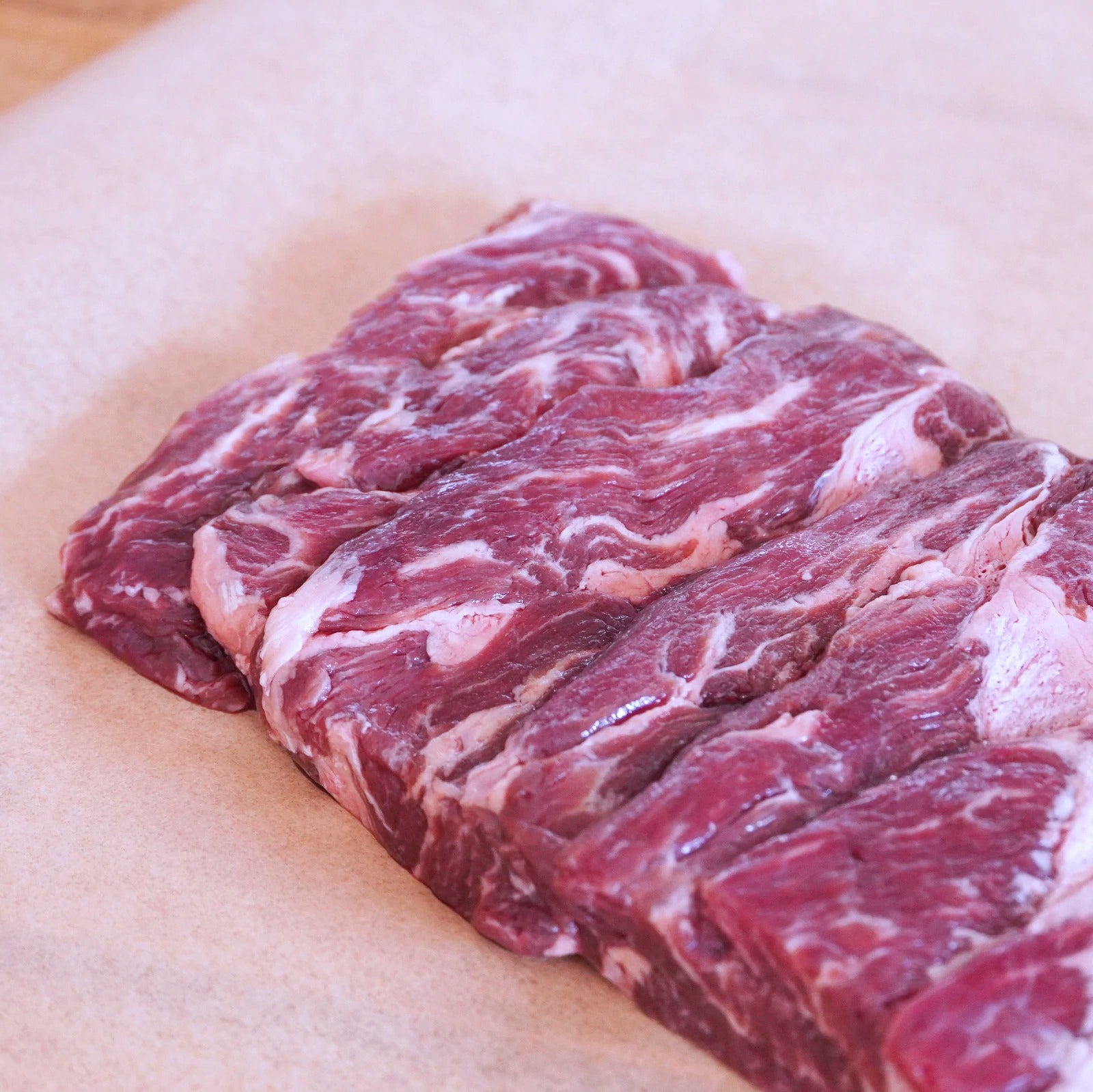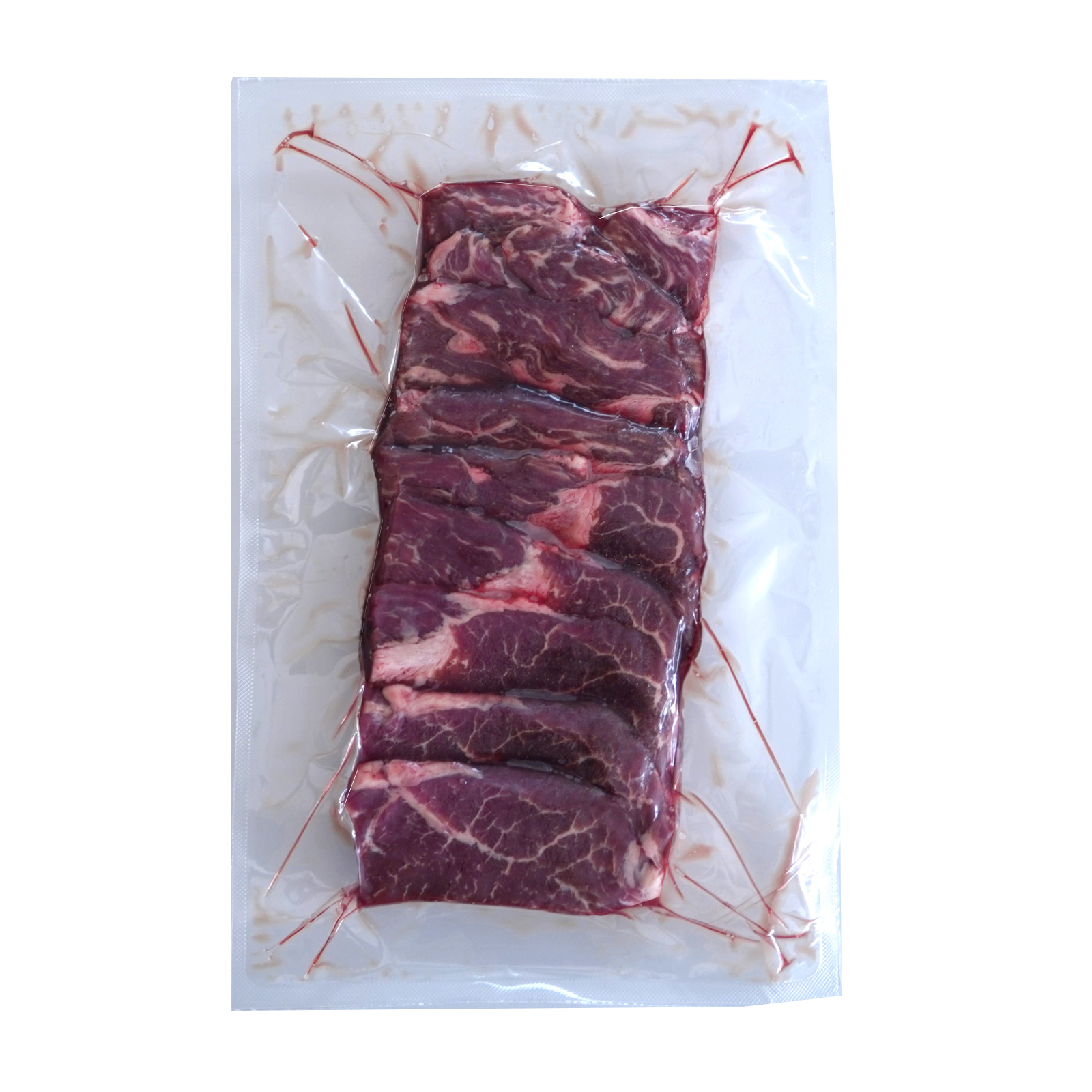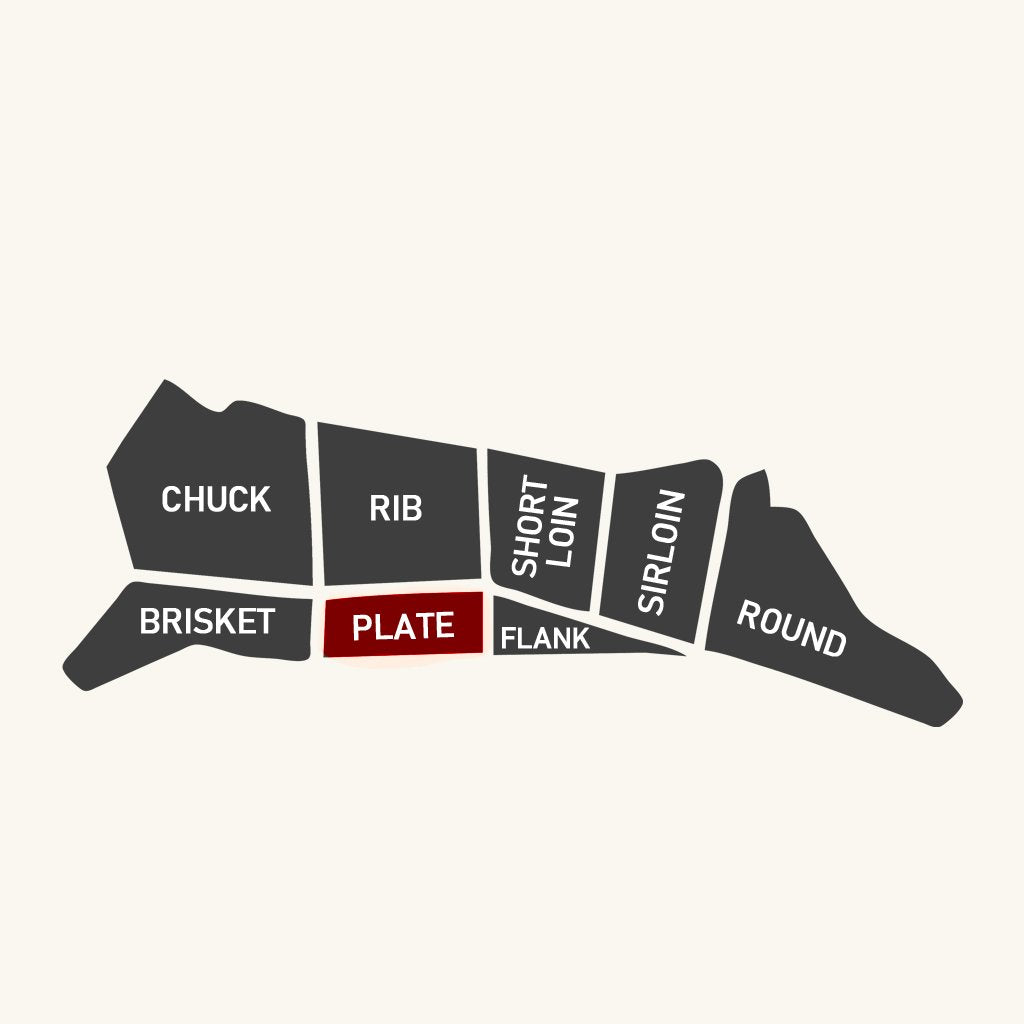 Grass-Fed Beef Hanging Tender Slices from Australia (300g)
Buy More, Save More:
1 Pack (Regular Price)
Grass-fed free-range beef raised without growth-promoting hormones and antibiotics. One pack contains 300g (10.5oz) of nicely trimmed hanging tender slices from Australia. Extremely popular in Japan, often called Sagari, and is definitely found on every high-end yaki-niku menu. The hanging tender is very similar to the skirt steak but ranked higher and is known for a much more intensive beef flavor. Even though it says tender in the name, it is not as tender as the name implies.
Our high-end quality beef is high-end restaurant-grade only from Australia and is from grass-fed cattle that have never been treated with growth hormones or antibiotics. No GMOs or chemicals are used on the pastures where the cows graze. Grazed on open green and lush pastures of Australia. 100% Australian-owned and made. If you are looking for clean grass-fed and grass-finished quality beef from free-range cows that have never been treated with growth hormones or antibiotics this is what you are looking for. It does not get better than this. 
Contents
| | |
| --- | --- |
| Contents | 1 pack |
| Weight | 300g (10.5oz.) |
| Serves | Serves 1-3 depending on the recipe |
Shipping & Handling
Shipping
Shipping and delivery is frozen
Handling
Keep frozen below -18°C (0°F)
Defrosting Time
In the fridge: approx. 24h
In ice-water: 3h
Cooking Method
Yaki-niku, fry pan

Expiration
Frozen: see packaging label (usually more than 3 months)
Chilled: Please consume unopened pack within 2 days.
Details
| | |
| --- | --- |
| Also known as | Hanging tender, Sagari, Harami, Yaki niku |
| Country of Origin | Australia |
| Ingredients | Beef |
| Cut from | Plate |
| Category | Slices |
| Packaging | Vacuum packed |
✔ Free-range and open pasture-raised.

✔ Humanely raised and treated with respect by family-owned farms.

✔ No antibiotics or growth hormones - ever!

✔ No chemical pesticides on pasture land. 

✔ GMO-free.

At A Glance
Cattle Breed

English Hereford and Black Angus Breed

Farm/Ranch

Murray Pure (Australia)




Great Southern Beef (Australia)




Bass Strait Beef (Australia)


Southern Ranges (Australia)
Arcadian Organic Beef (Australia)
Farmers


Contracted small-scale family farms

Breeding

100% free-range on open pastures for life.

Feeding

Grass-fed for life on open pasture.

Traceability
100% fully traceable from farm to fork.
Growth-Hormones
Never
Antibiotics
Never

Chemical Pesticides on Pasture Land

Never
Importer
Horizon Farms, Inc.
Processing in
Japan
Please improve it
Translated from Japanese: I was expecting it from reading the other reviews, but it was as hard as rubber. The meat tastes good, but I get tired of chewing it anyway.
I wish you'd make it a little softer and commercialize it.
It may be grass-fed and nutritious, but it was a disappointment anyway.
I'd be happy to review it if you improved it.
If you're looking for a big size, this is the one
Translated from Japanese: I couldn't get the same quality that was sold at a nearby supermarket, so when I found this, I bought it right away. I received a product that was cut into fairly large pieces, and it was very satisfying to eat. I was a little sad that I couldn't eat the skirt steak that tasted like real meat anymore, so I'm really grateful for this!
If you want a big amount, this is the place
Translated from Japanese: The other product I bought as a trial was delicious, so this time I bought this one because the big amount was a bargain. Compared to the other product, it was packed with things that were cut into pieces that were easy to eat, and it was easy to use for various dishes.
Translated from Japanese: I bought it to have yakiniku.
I like lean meat so it was very delicious!
Translated from Japanese: I pickled it in onion jiuqu and ate it when I went camping.
The meat tasted good and was delicious. My 5-year-old son loved it, too, and ate a lot.