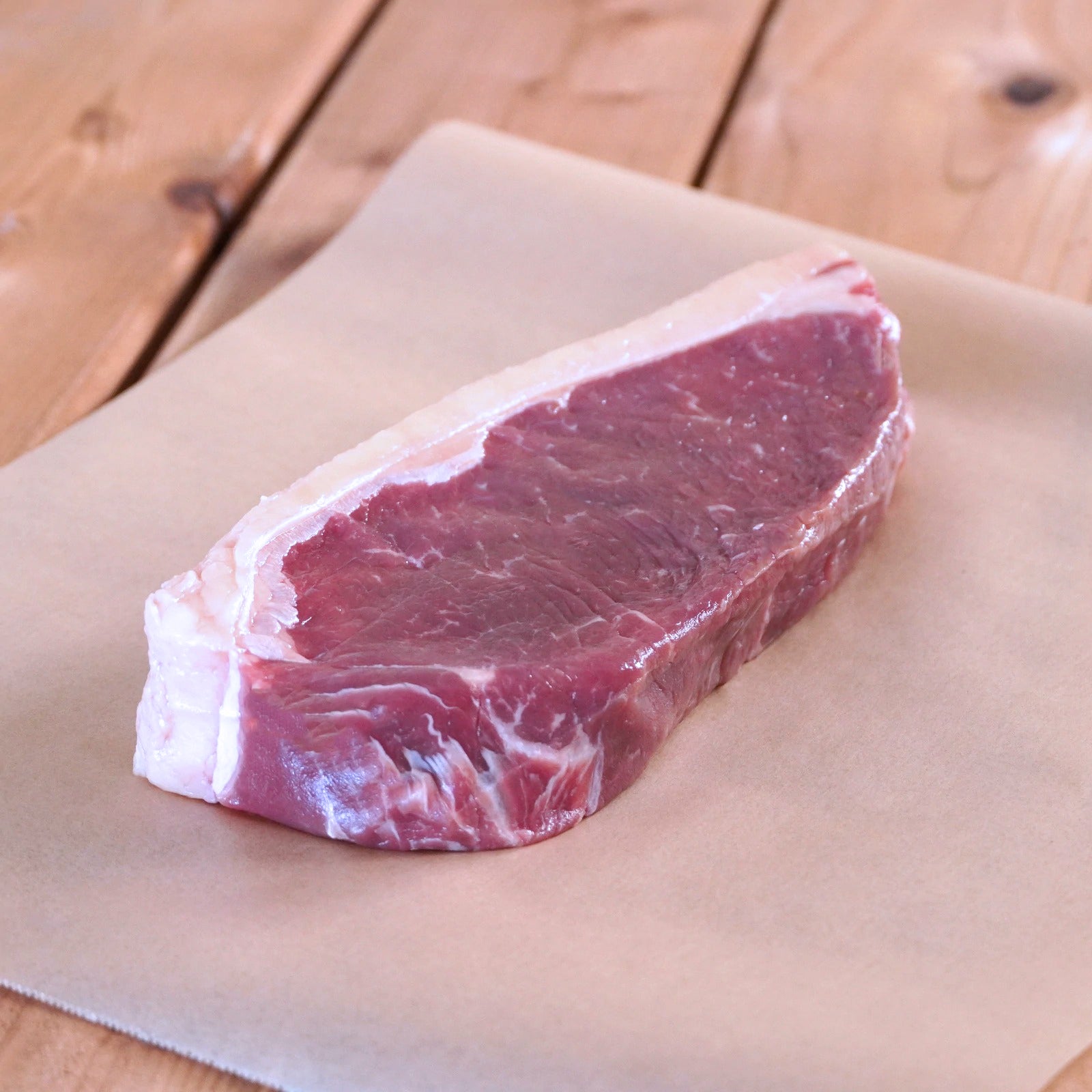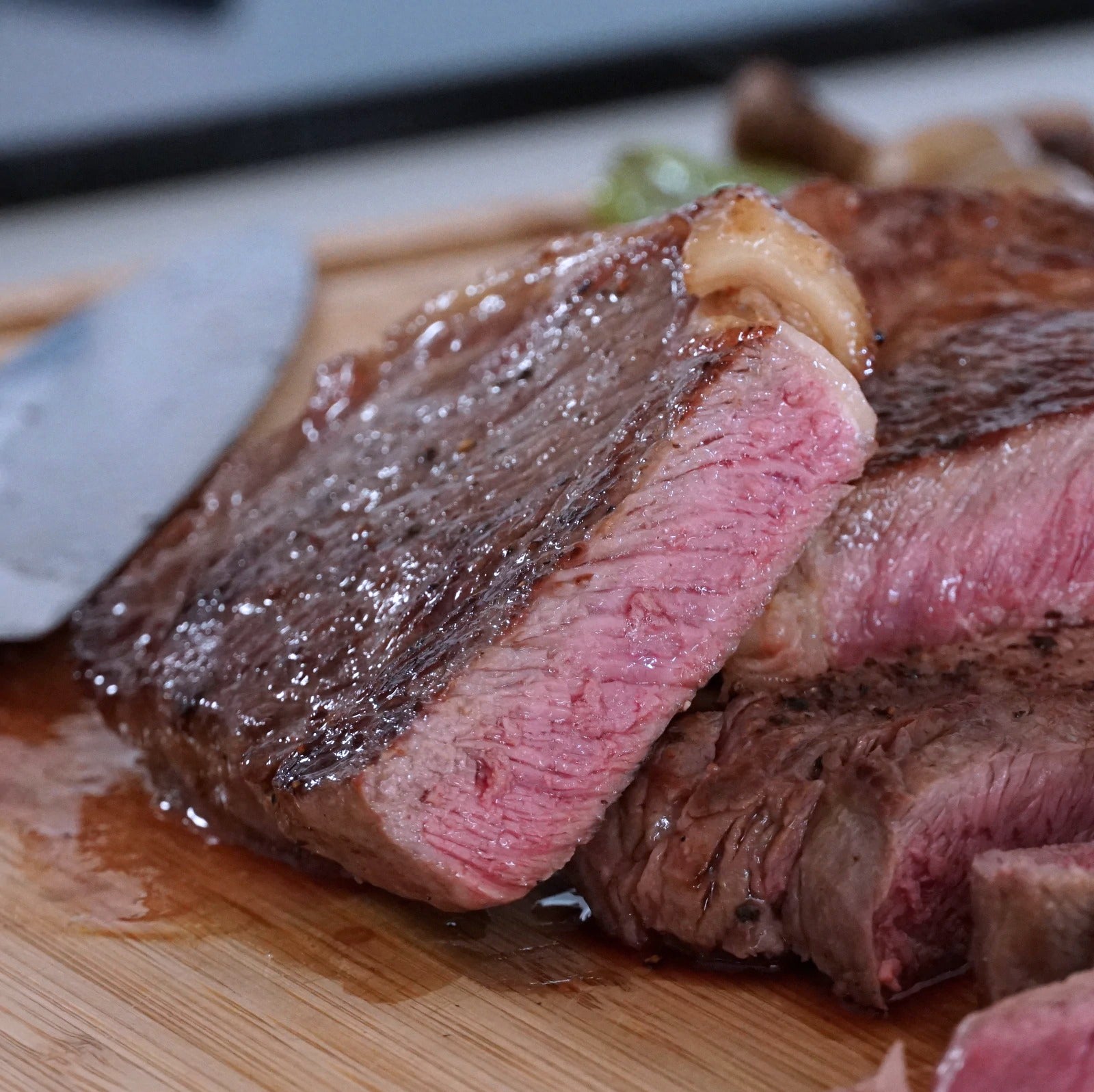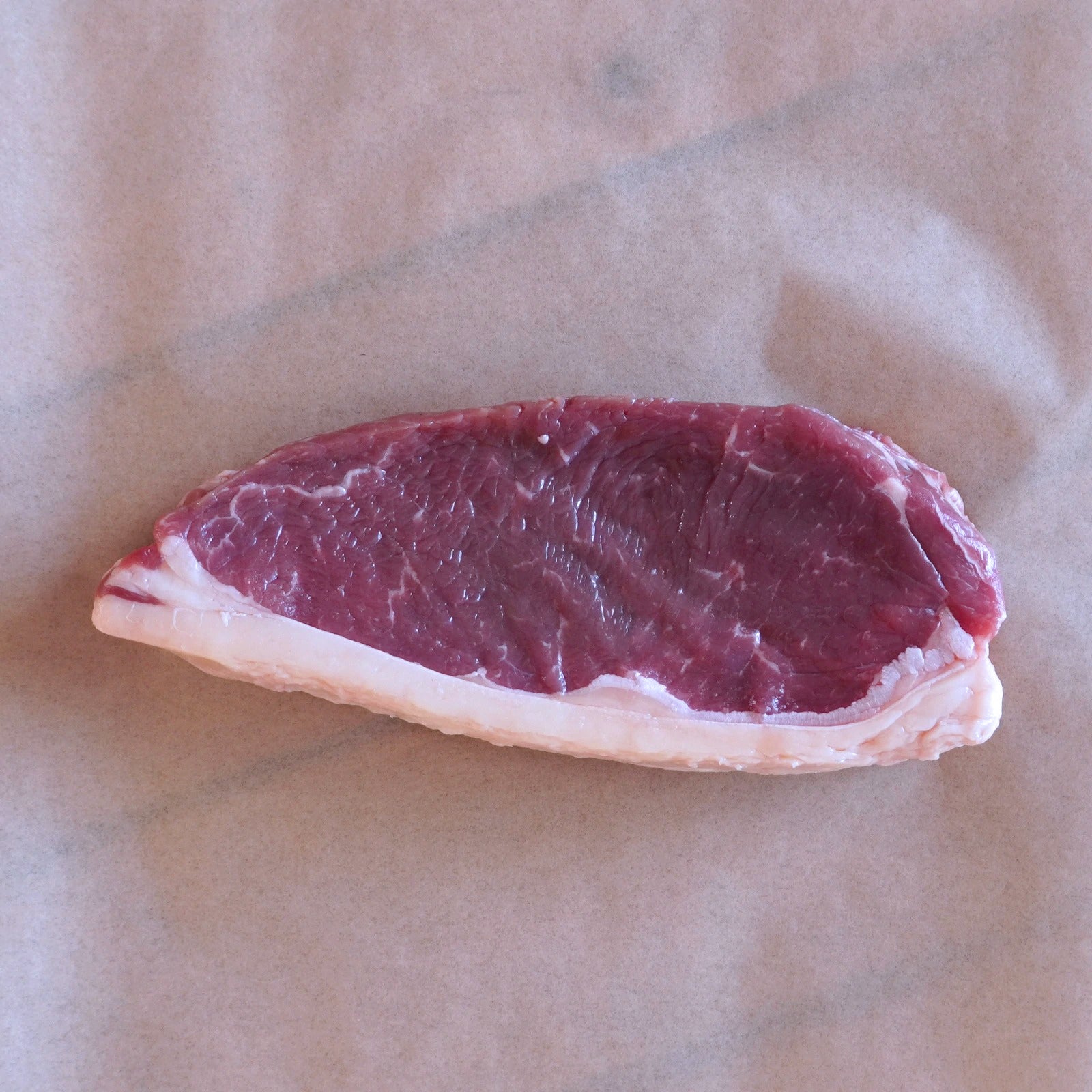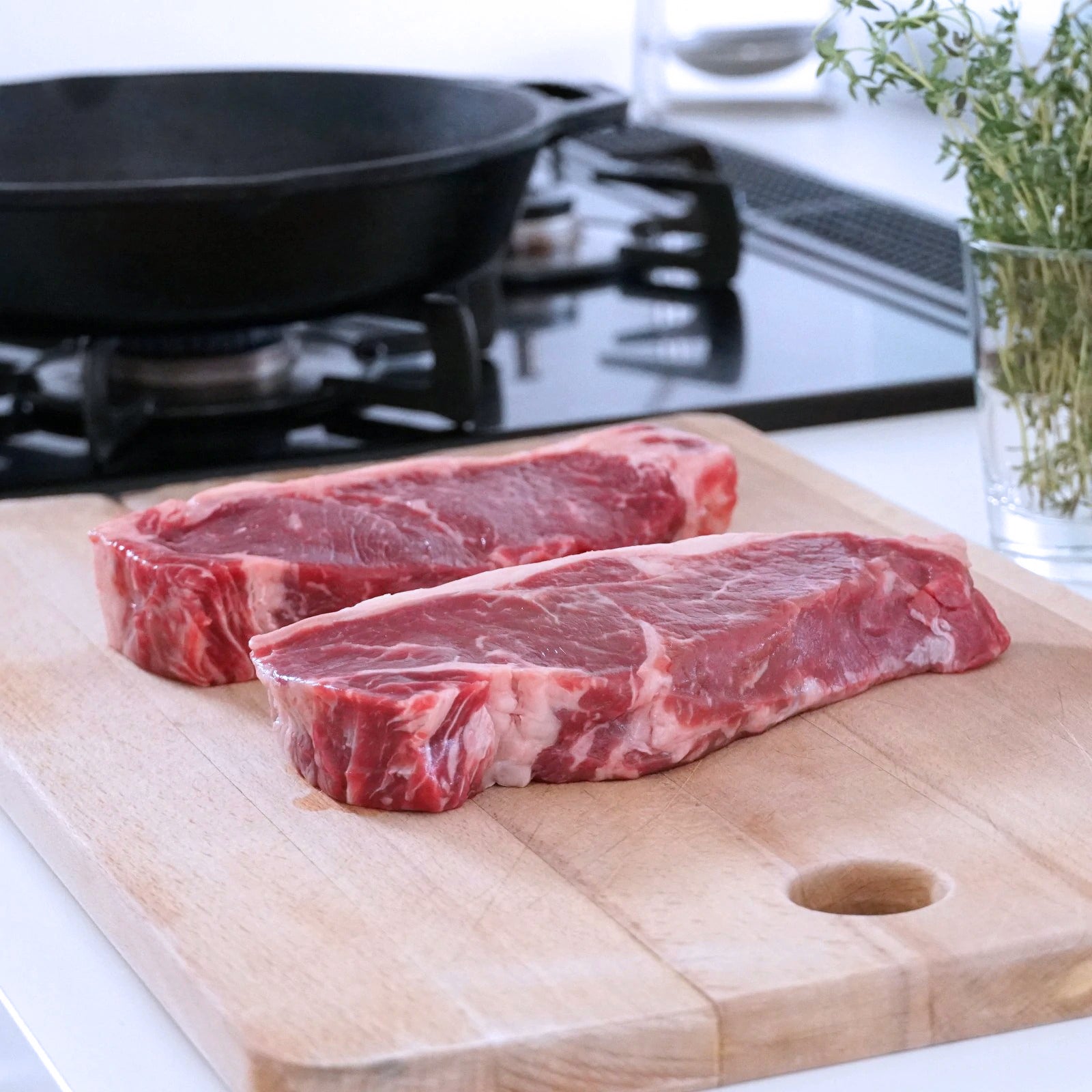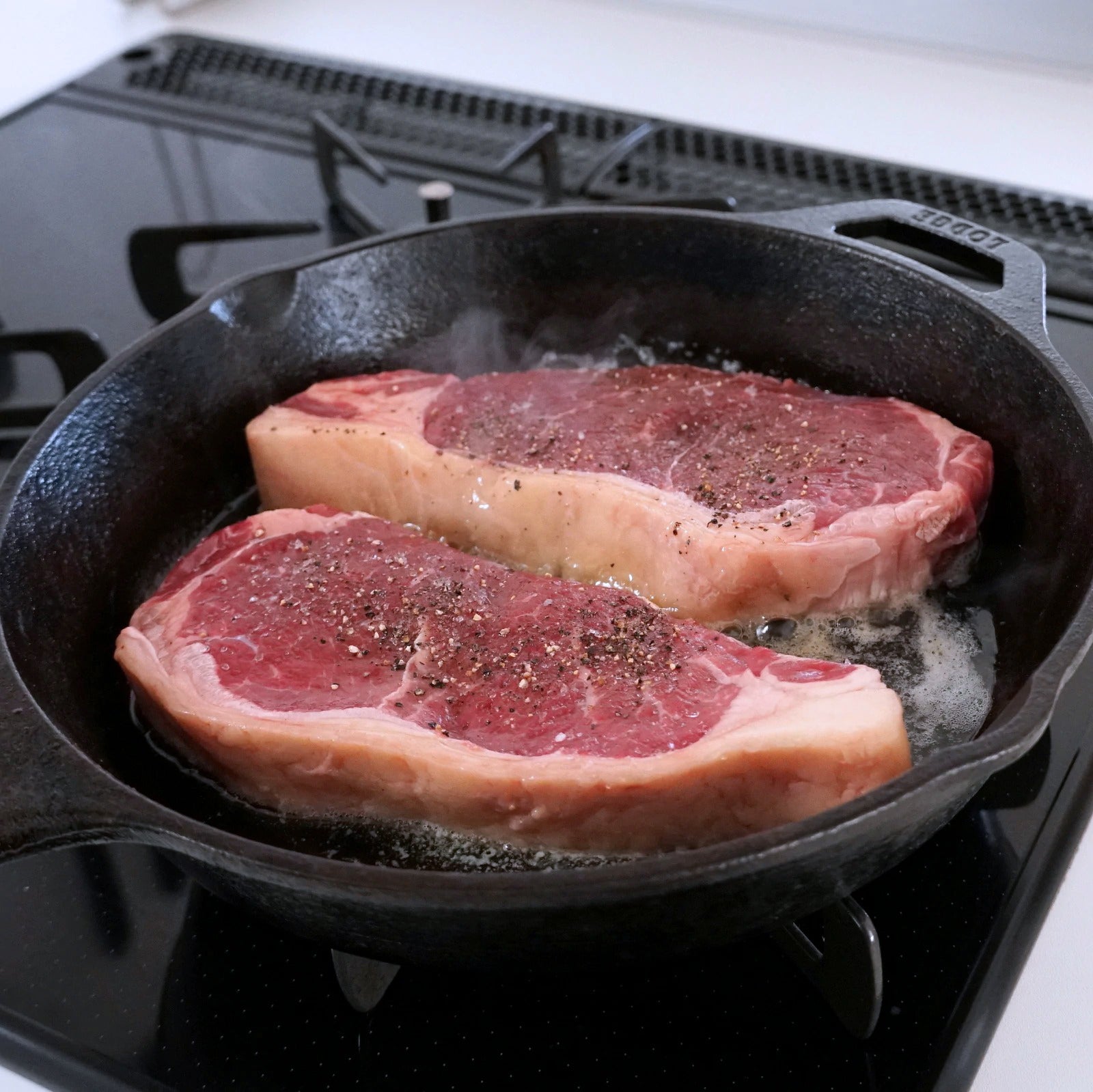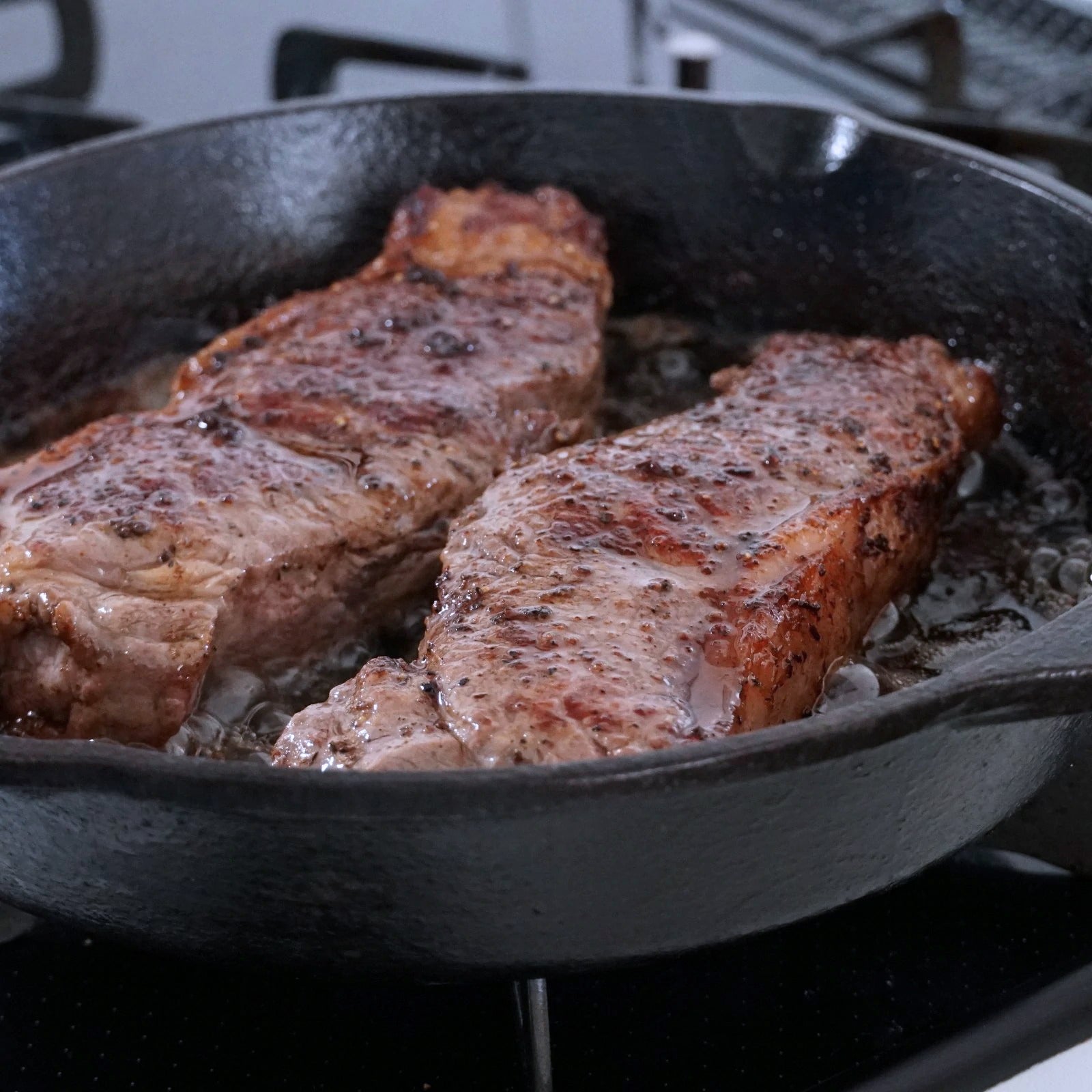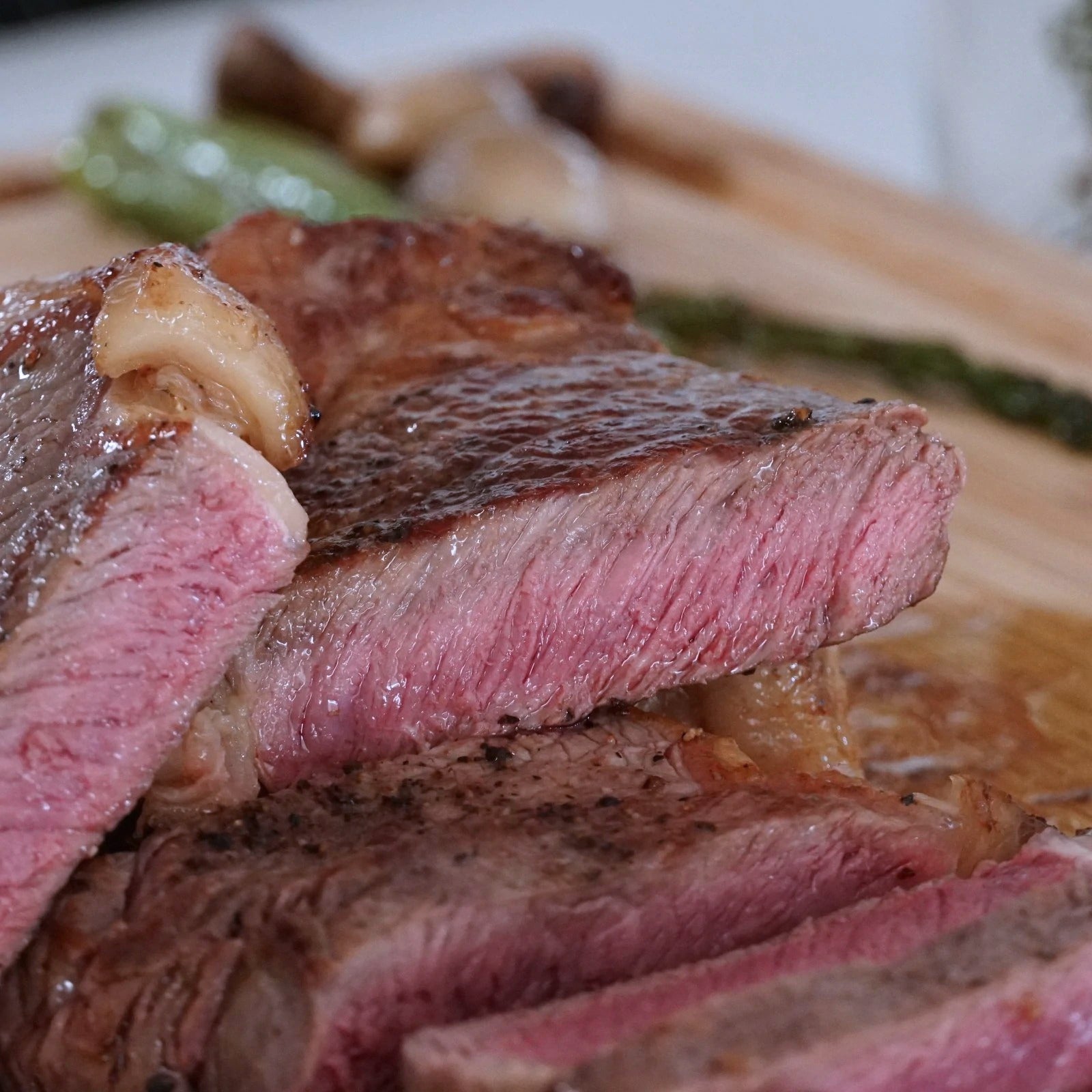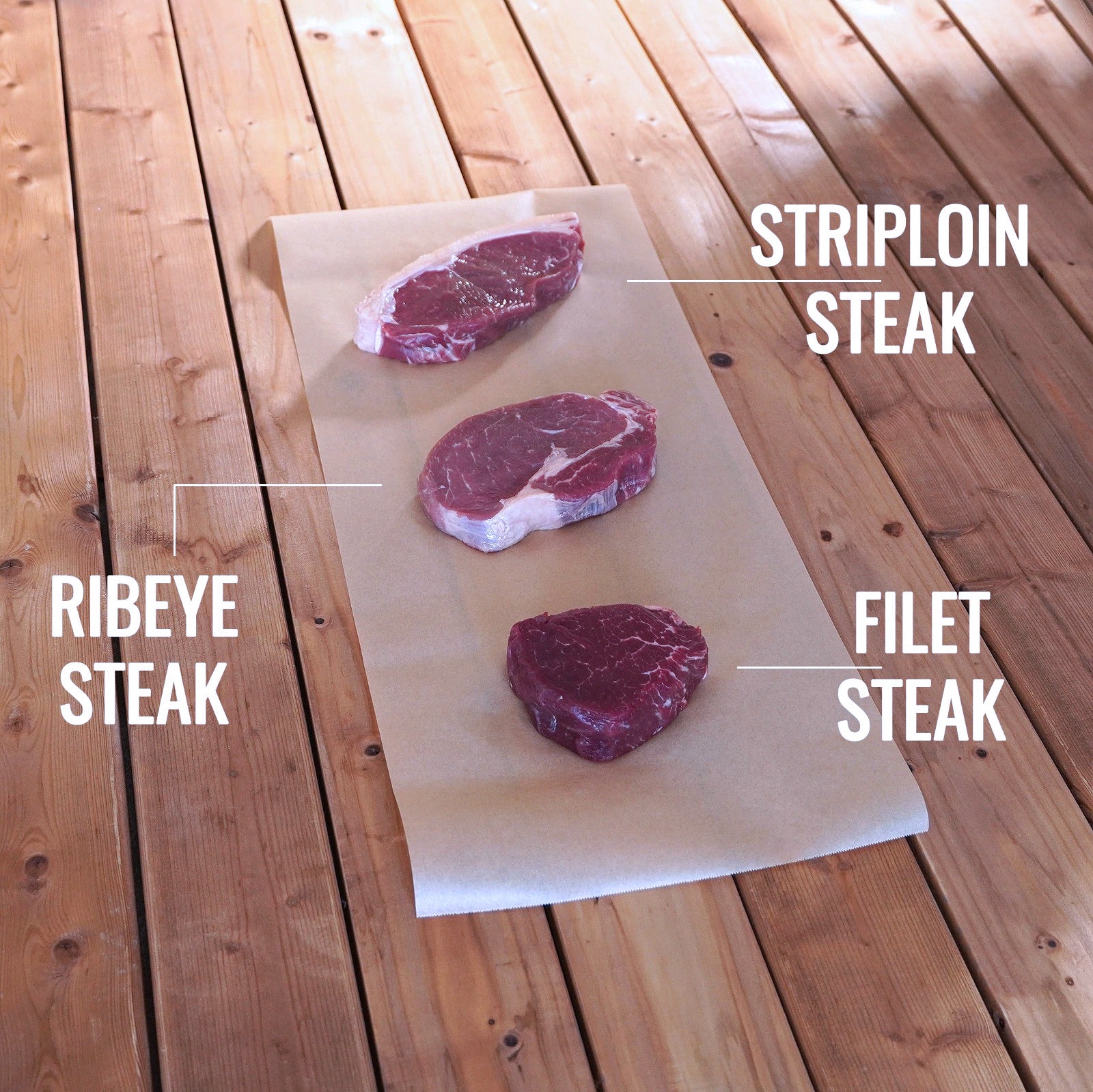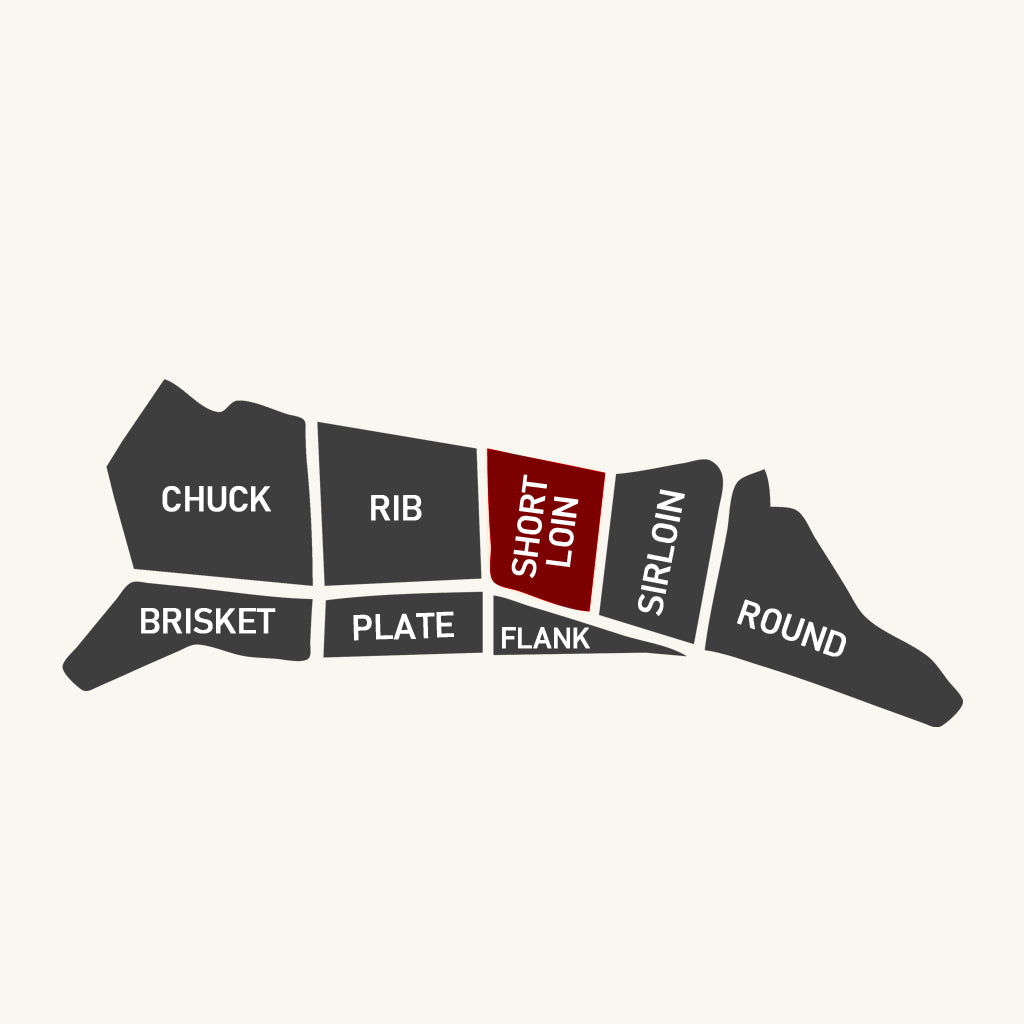 Grass-Fed Beef Striploin Steak New Zealand (200g)
Buy More, Save More:
200g x 1 (Regular Price)
Please note that the weight of this product has been changed from 300g to 200g.
Grass-fed beef striploin steaks from New Zealand. The striploin steak comes with a characteristic bite and beefy flavor. It comes with a fat layer which when cooked will render and add flavorful juice to the steak. For cooking use salt-free butter, season with freshly ground pepper and sea salt. Then cook very slowly to medium-rare. Serve thinly sliced and sprinkle lightly with sea salt flakes. See the cooking instructions below.

Grass-fed beef from New Zealand - one of the few places in the world where grass-based farming can reach its full potential. Our New Zealand beef is sourced from Silver Fern Farms, New Zealand, and is 100% free of antibiotics, growth hormones, and GMOs. The cows have been raised with the ability to graze freely as nature intended, reducing stress for optimal animal welfare. See more information and actual images of the farms below.


Contents
| | |
| --- | --- |
| Contents | 1 steak |
| Weight | 200g (7.05oz) |
| Serves | Serves 1 |
Shipping & Handling
Shipping
Shipping and delivery is frozen
Handling
Keep frozen below -18°C (0°F)
Defrosting Time
In the fridge: approx. 24h
In ice-water: approx. 1h
Cooking Method
Grill, Cast-Iron Skillet, Fry-Pan
Expiration
Frozen: see packaging label (usually more than 1 month)
Chilled: Please consume unopened pack within 5 days.
Details
| | |
| --- | --- |
| Also known as | Kansas City Steak, New York Steak, Porterhouse, Striploin, Club Steak, New York Strip |
| Country of Origin | New Zealand |
| Ingredients | Beef |
| Cut from | Striploin |
| Category | Steaks |
| Packaging | Individually vacuum packed |
✔ Pasture-raised for life.
✔ Humanely raised and treated with respect by family-owned farms.
✔ Free of growth-promoting hormones and antibiotics.
✔ No GMOs in the feed. No chemical pesticides are used on pastures.
At A Glance
Cattle Breed

English Hereford and Black Angus Breed

Farm/Ranch
Douglas-Clifford Family, Stonyhurst, Greta Valley, North Canterbury

Chris & Anne-Marie Allen, Annadale, Ashburton

Barry and Heather Gray, Hakataramea Station, Canterbury

The Hurley Family, Siberia Station, Rangitikei.

Jeff & Diane Cleveland, Brae-Lynn, North Otago.



And other contracted family partner farms that are under contract of Silver Fern Farms



Brand
Silver Fern Farms
Region
South Island of New Zealand

Breeding
100% free-range on open pastures for life.
Feeding

Grass-fed for life on open pasture.

Traceability
100% fully traceable from farm to fork.
Growth-Hormones
Never
GMOs
Never

Subtherapeutic Use of Antibiotics

Never

Pesticides on Pastures

Never
Importer
Horizon Farms, Inc.
Processing in
Japan
Completely defrost in the fridge or in cold water. Open pack and pat dry any moisture with a paper towel. Let the steaks sit at room temperature for at least 10 minutes. You will see vivid color changes as the steaks are exposed to oxygen.
Quality steaks do not require heavy seasonings or marinate. Simply use sea salt and freshly ground pepper and rub with extra virgin olive oil.
Use a frying pan or cast-iron skillet. Preheat to low/medium. You need to hear the steak sizzle. If you are using a grill, place the steaks into the indirect heat zone not directly over the flames.
Cook low and slow on all sides. Make use of your kitchen tongs to make the steaks stand up on their sides. Keep turning the steaks. There is no need to sear these steaks!
Keep turning them. Use a thermometer to determine the core temperature. We recommend medium-rare for steaks. Remove from the heat once the core temperature has reached 50 degrees Celsius (125 degrees Fahrenheit) and place on a cutting board.
The steaks will continue to cook internally on residual heat. Let the steak rest for at least 5 minutes.
Use a large sharp knife and cut the striploin steaks into slices. 
Perfectly cooked to medium-rare. Serve and eat while warm for the best taste experience. 
Sprinkle with sea salt if necessary. Enjoy!
A good value! Way better than what you can find in supermarket here!
Really great food, but can't use PayPay to pay
The quality of the grassfed-grass-finished food is always great. I do note that despite 60 million people having the PayPay application in Japan you can't pay using PayPay. Would be great if Horizon Farms added this option for the convenience of customers, also noting fees to use PayPay are lower than for credit card companies so definitely as win-win.
Happy husband
My husband eats a lot of steak as part of his eating regime so we have been using different supermarkets and online shops to find steak that delivers on quality, cut, size and value.
We have been so happy with these steaks on all criteria. They are a little thicker than previous steaks purchased elsewhere but now. that we have the cooking times right, we are serving up some tender and flavour packed steaks.
Perfect thickness
Tender, full of flavor. Perfect ratio of fat---just enough to enjoy and not enough to overpower. Thickness is perfect.
Thick Juicy And Delicious
First time to buy these and I was not disappointed. Long and thick with a fatty cap that's so tasty. Follow the cooking suggestions and advisable to use a flame grill or iron grill pan and you can't go wrong. These are a great value and I'll be buying a lot more from now on.