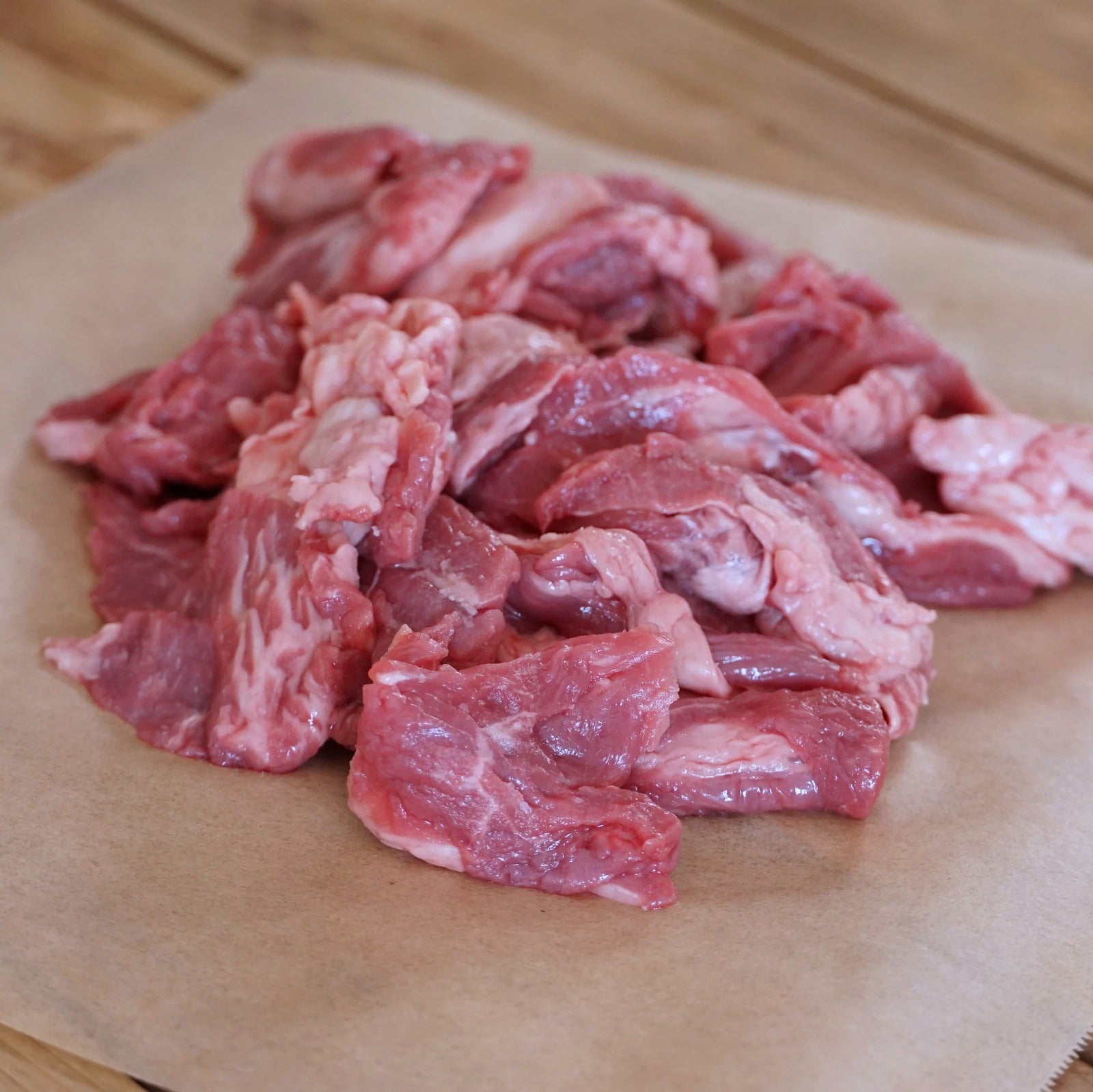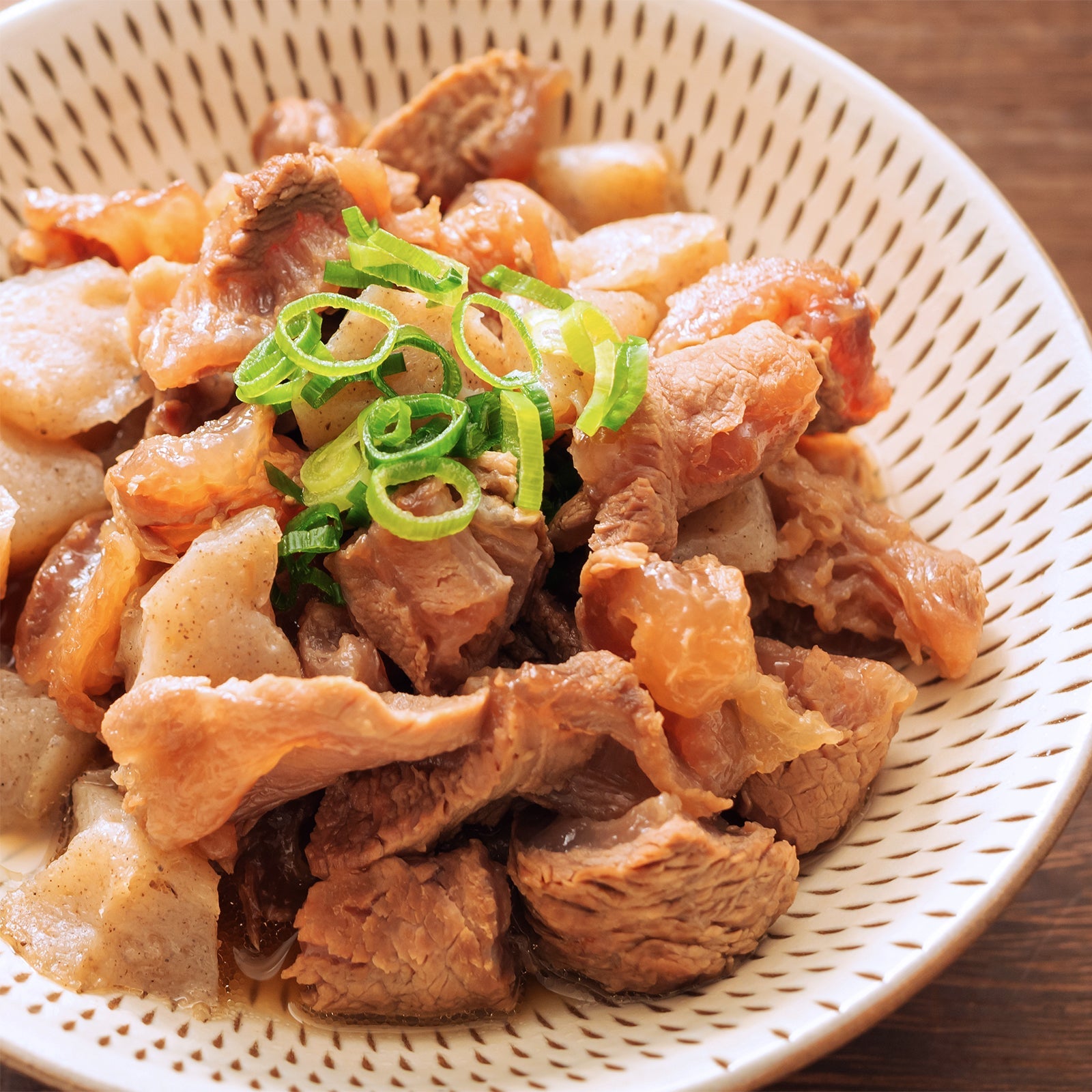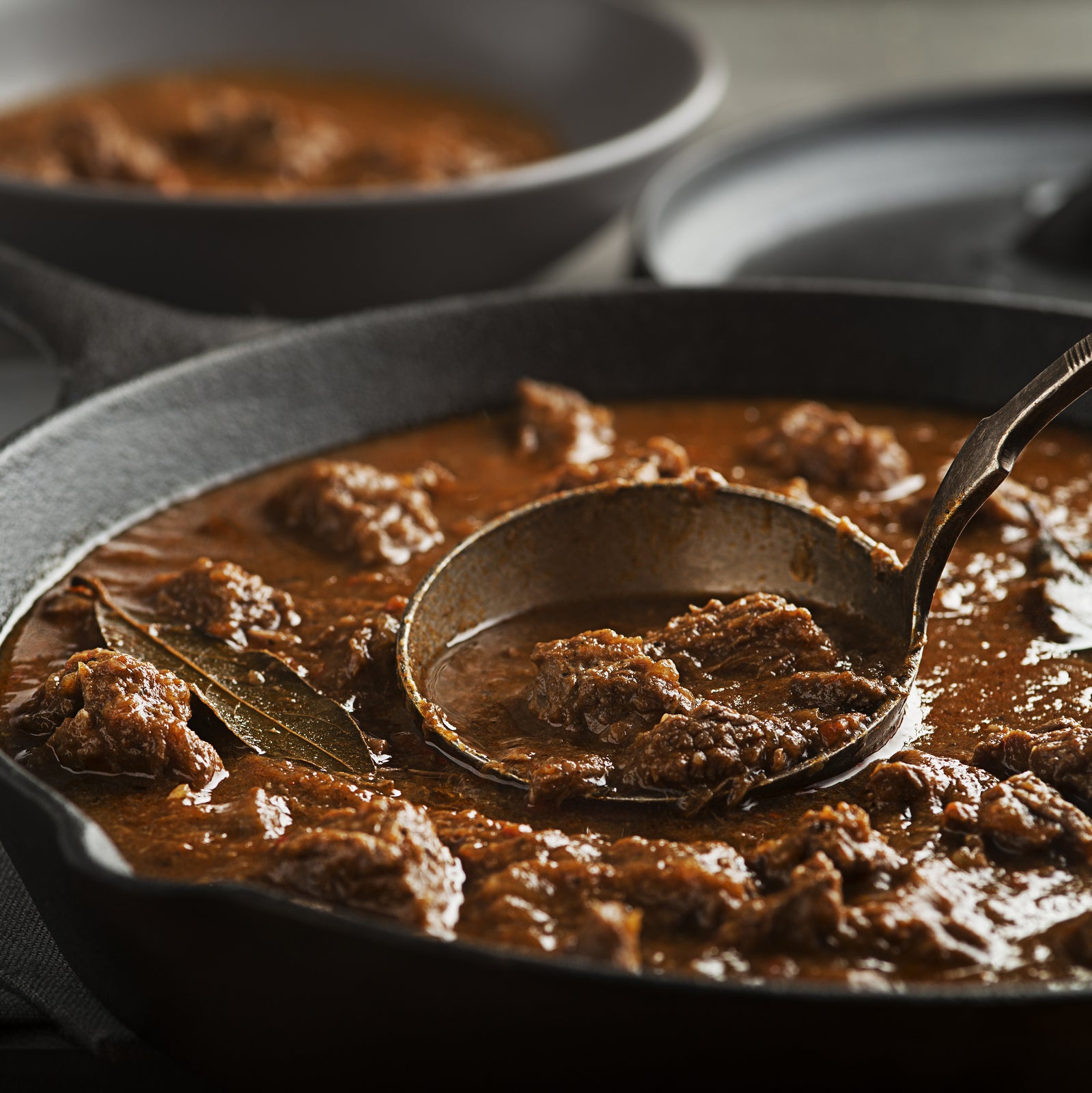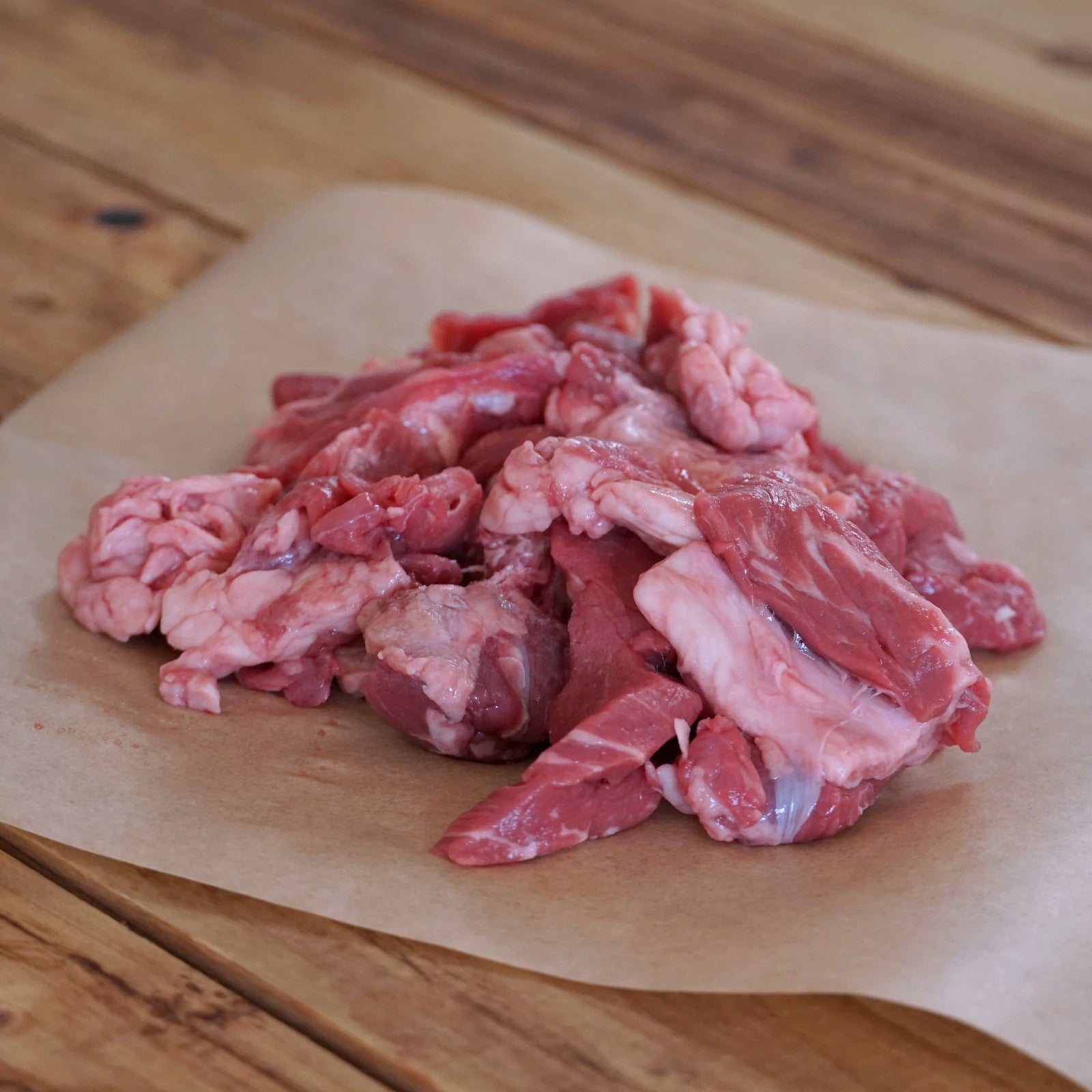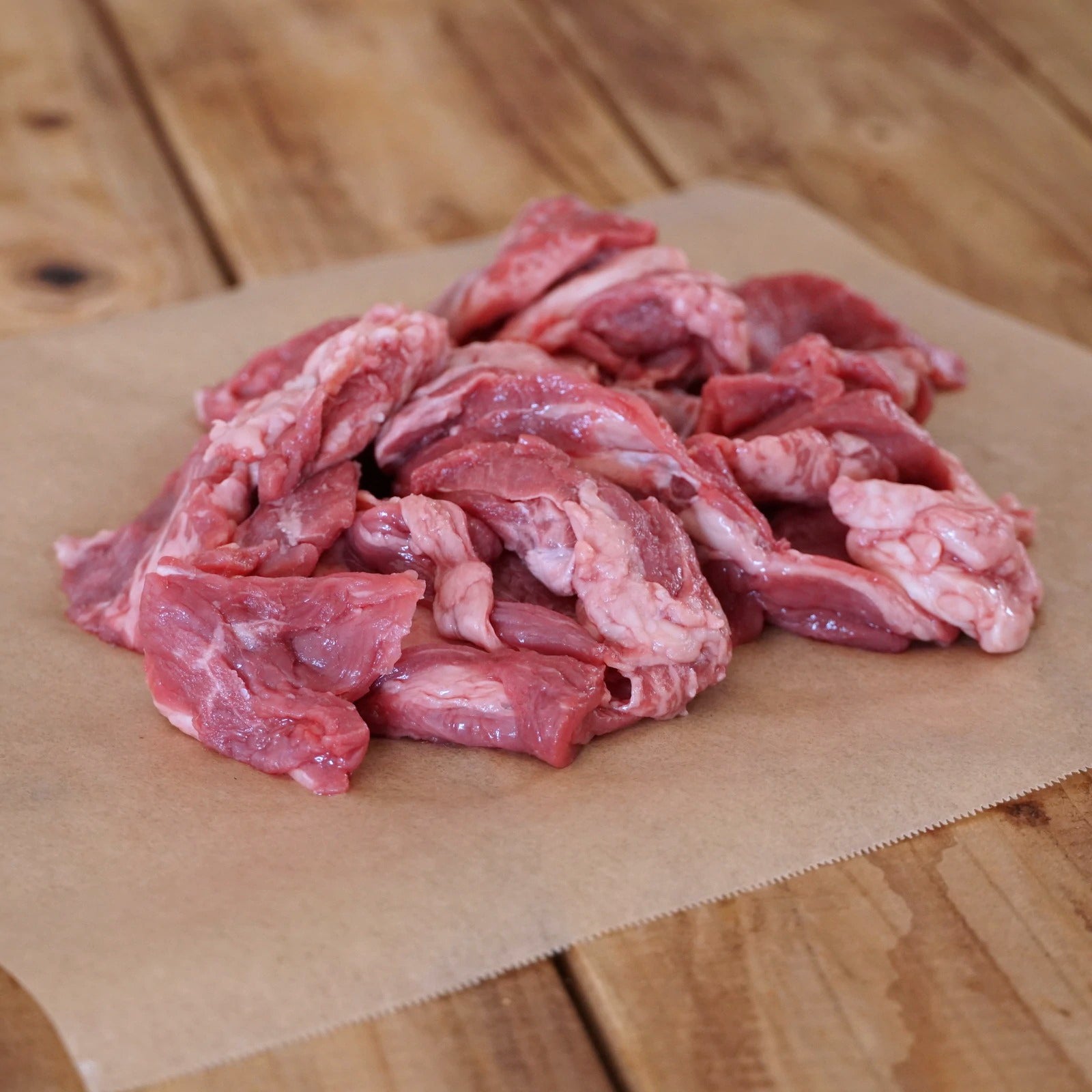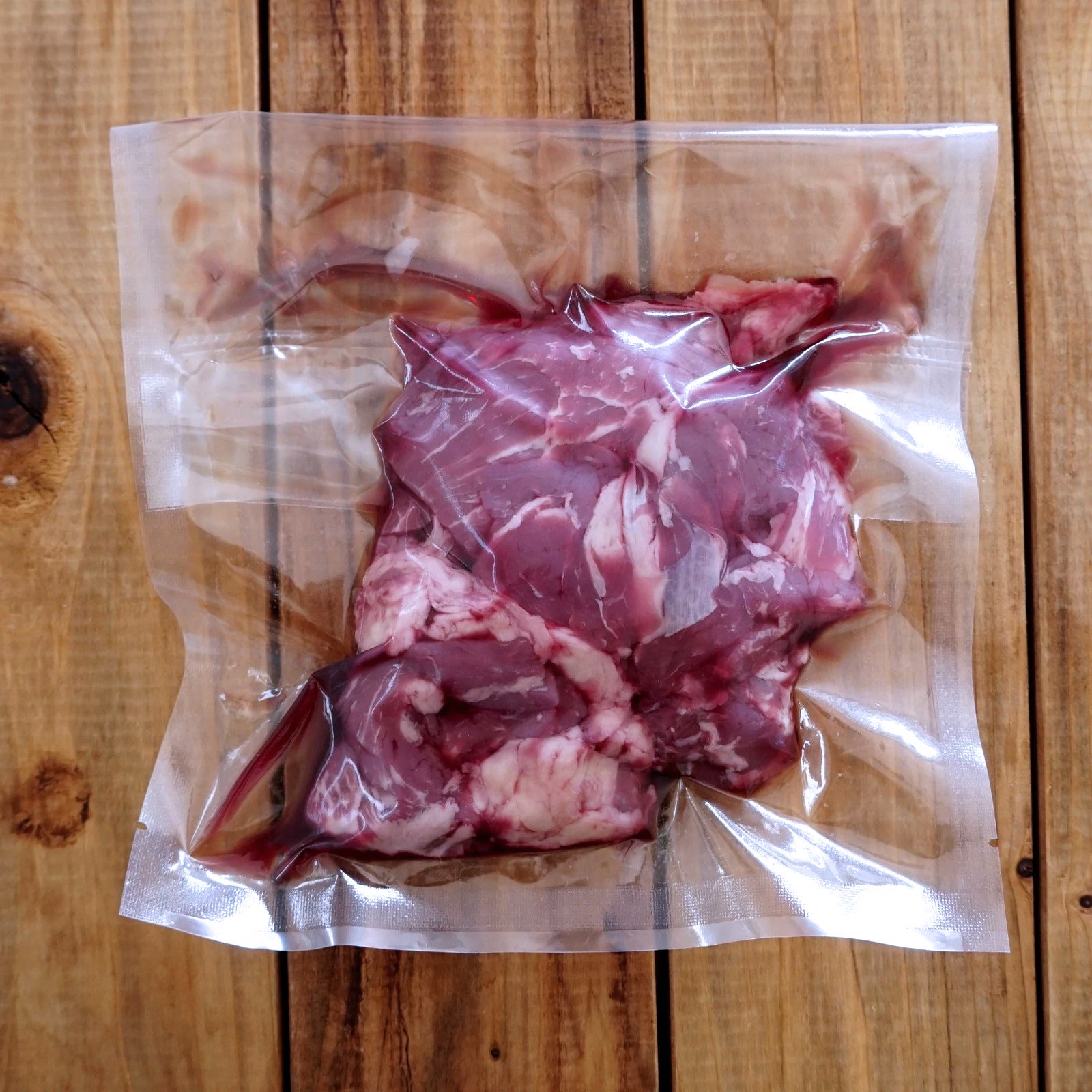 Grass-Fed Pasture-Raised Beef Trimmings and Cuts (250g)
Buy More, Save More:
1 Pack (Regular Price)
These are the beef trimmings from the striploin, ribeye or tenderloin. Whenever we process the larger blocks of meat into smaller portions, we have trimmings that are leftovers. Beef trimmings are very popular in Japanese cuisine, known as Gyusuji, and are usually used for a dish called Gyusuji Nikomi - a hearty Japanese classic that is extremely flavorful - slow-cooked for a long time until it almost melts in your mouth. Because these are cuts from a primal used for steaks only you can expect this to be the very best quality you can get in Japan for this price - hands down.
Grass-fed pasture-raised beef. This is not only grass-fed beef, but this is also free of antibiotics, growth hormones, and free of GMOs - if you are looking for clean grass-fed and grass-finished beef with a high red meat to fat ratio this is your best choice.
Contents
| | |
| --- | --- |
| Contents | 1 Pack |
| Weight | 250g (8.8oz.) |
| Serves | Serves 2-4 depending on the dish. |
Shipping & Handling
Shipping
Shipping and delivery is frozen
Handling
Keep frozen below -18°C (0°F)
Defrosting Time
In the fridge: approx. 24h
In ice-water: approx. 1h
Cooking Method
Slow cooking only

Expiration
Frozen: see packaging label (usually more than 1 month)
Chilled: Please consume unopened pack within 5 days.
Details
| | |
| --- | --- |
| Also known as | Gyusuji, Suji, Tendon, Trimmings, Tallow, Braising Cuts |
| Country of Origin | Australia or New Zealand |
| Ingredients | Beef |
| Cut from | Striploin, Ribeye, Tenderloin |
| Category | Trimmings |
| Packaging | Individually vacuum packed |
At A Glance
| | |
| --- | --- |
| Breeding | 100% free-range on open pastures for life. |
| Feeding | Grass-fed for life on open pasture. |
| Traceability | 100% fully traceable from farm to fork. |
| Growth-Hormones | Never |
| GMO-feed | Never |
| Antibiotics | Never |
| Pesticides | Never |
| Importer | Horizon Farms, Inc. |
| Processing in | Japan |
Excellent beef:)
I can figure out this is a good meat! It's a bit hard to chweing but that's why I can believe it's grass-fed and freely raised one. And it doesn't stink at all!
Tasty!
I love the meat! It doesn't stink and is very easy to cook. I cooked for about two hours on low heat. It was very tender.
Translated from Japanese: They're so great in stews, the broth becomes really delicious!
Translated from Japanese: It's amazing!! I can eat safe beef tenderloin at such a price!! I cook it in a pressure cooker to make curry and stewed dishes!
Safe and secure meat.
Translated from Japanese: I found Horizon Farms because I wanted to eat safe and secure meat.
The meat is very tasty.
Please continue to provide safe and secure meat.