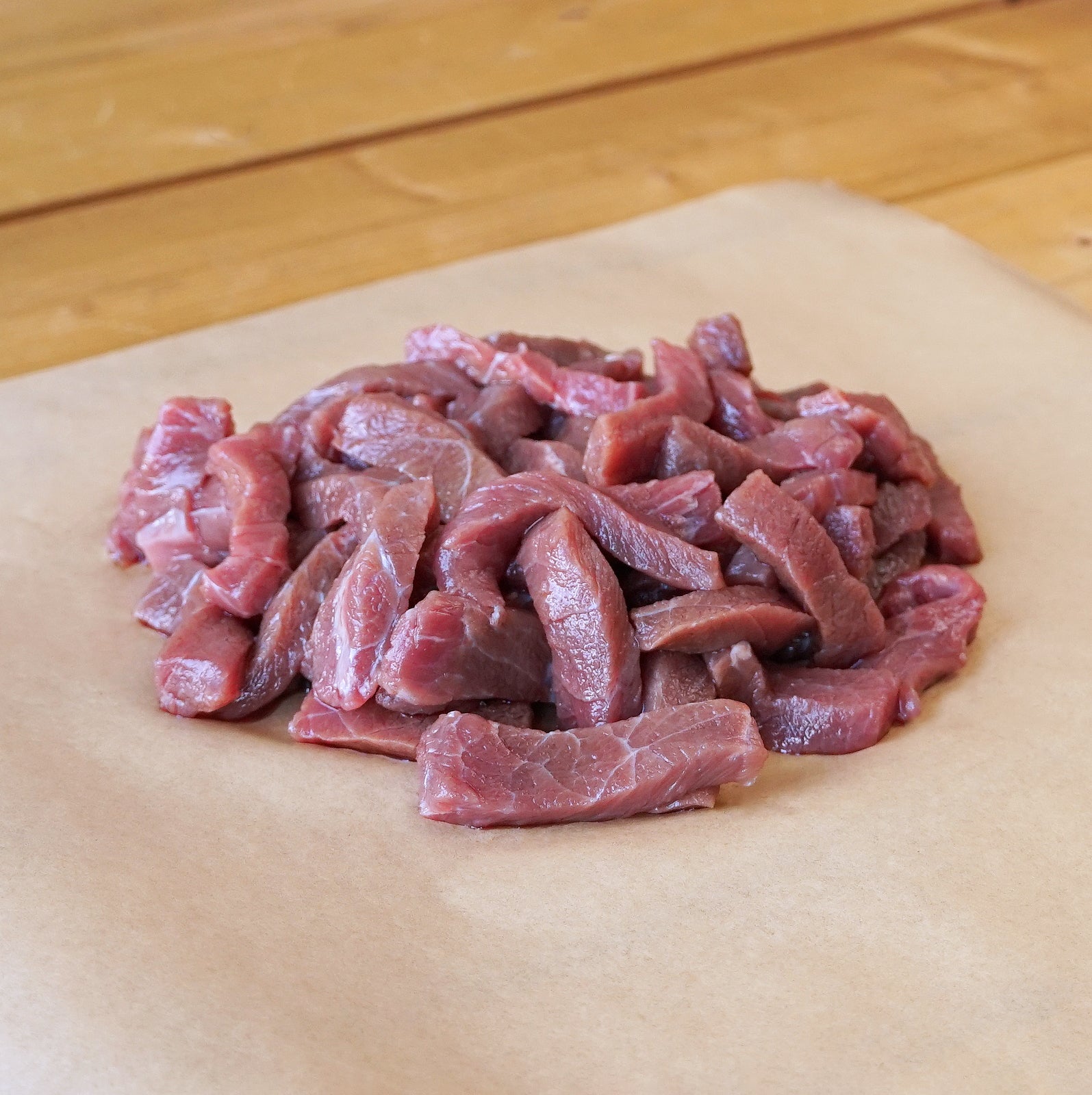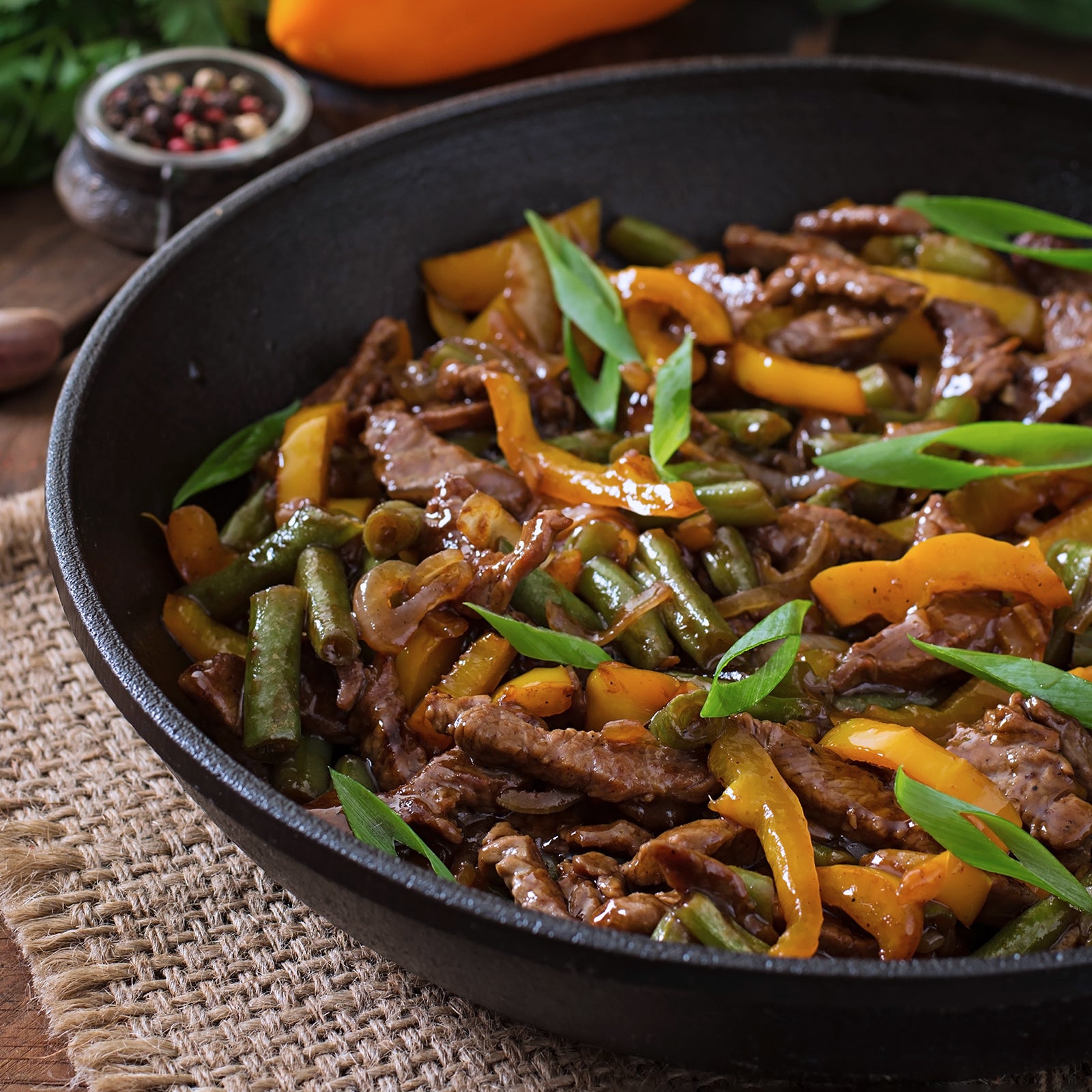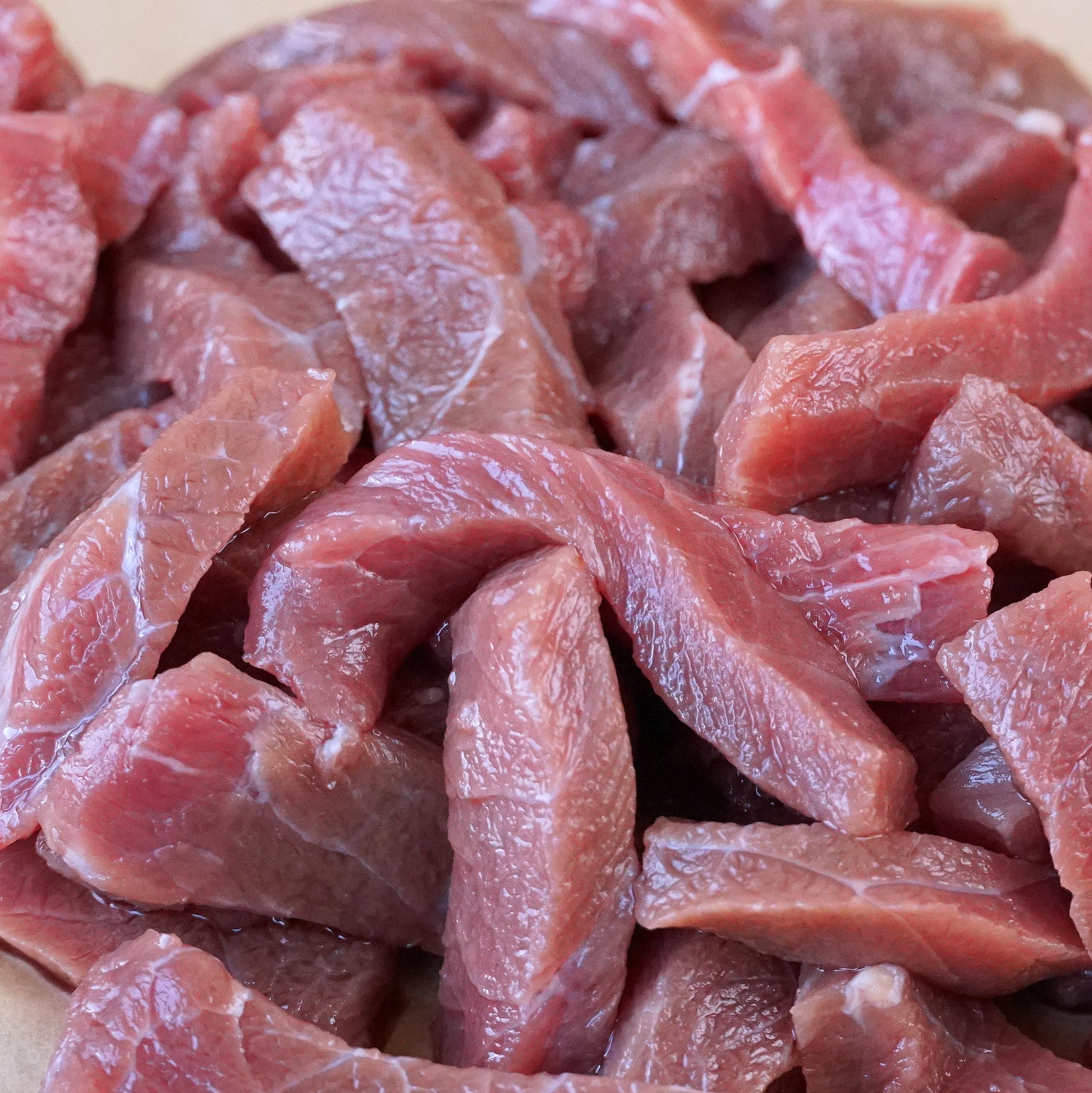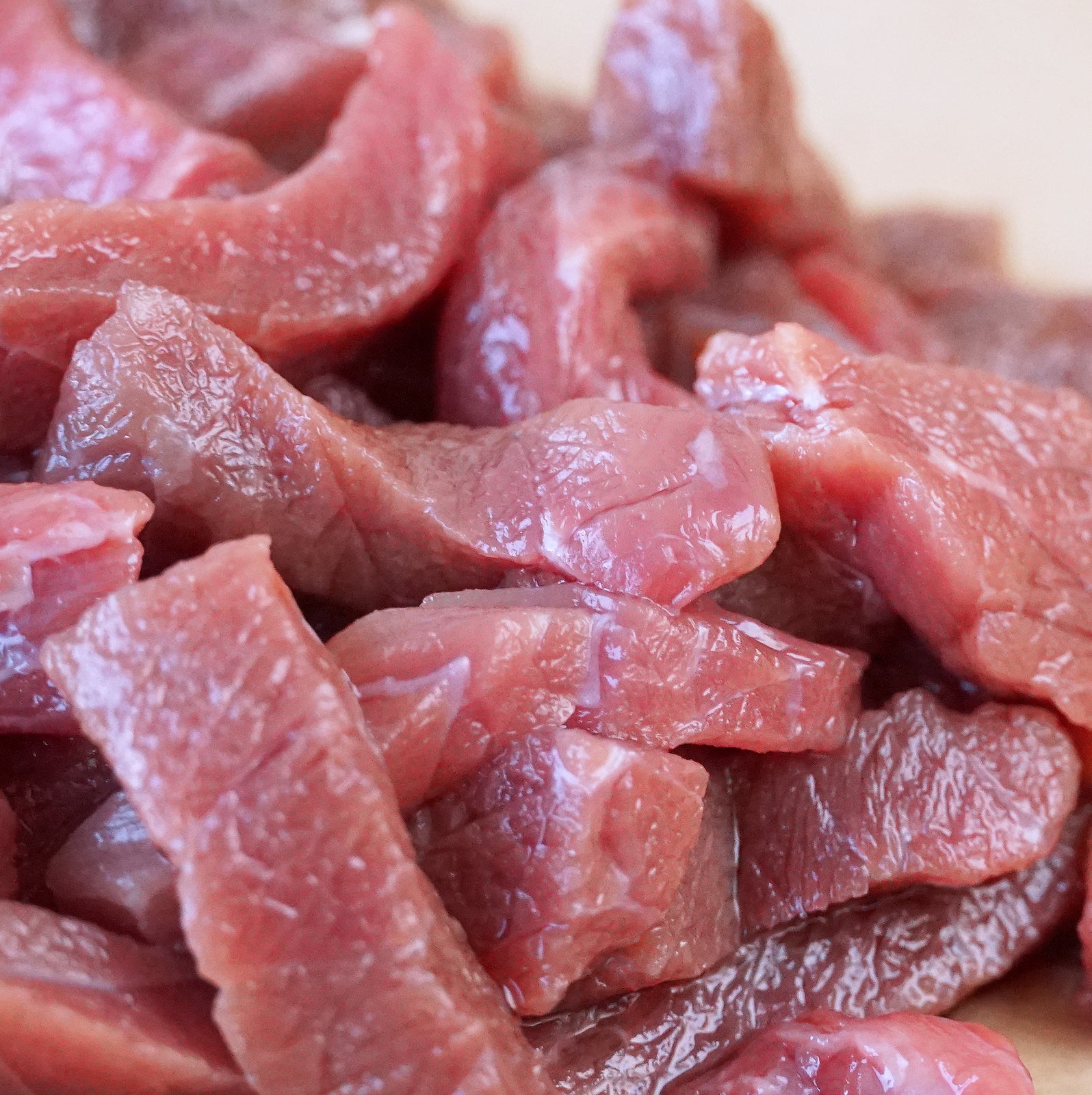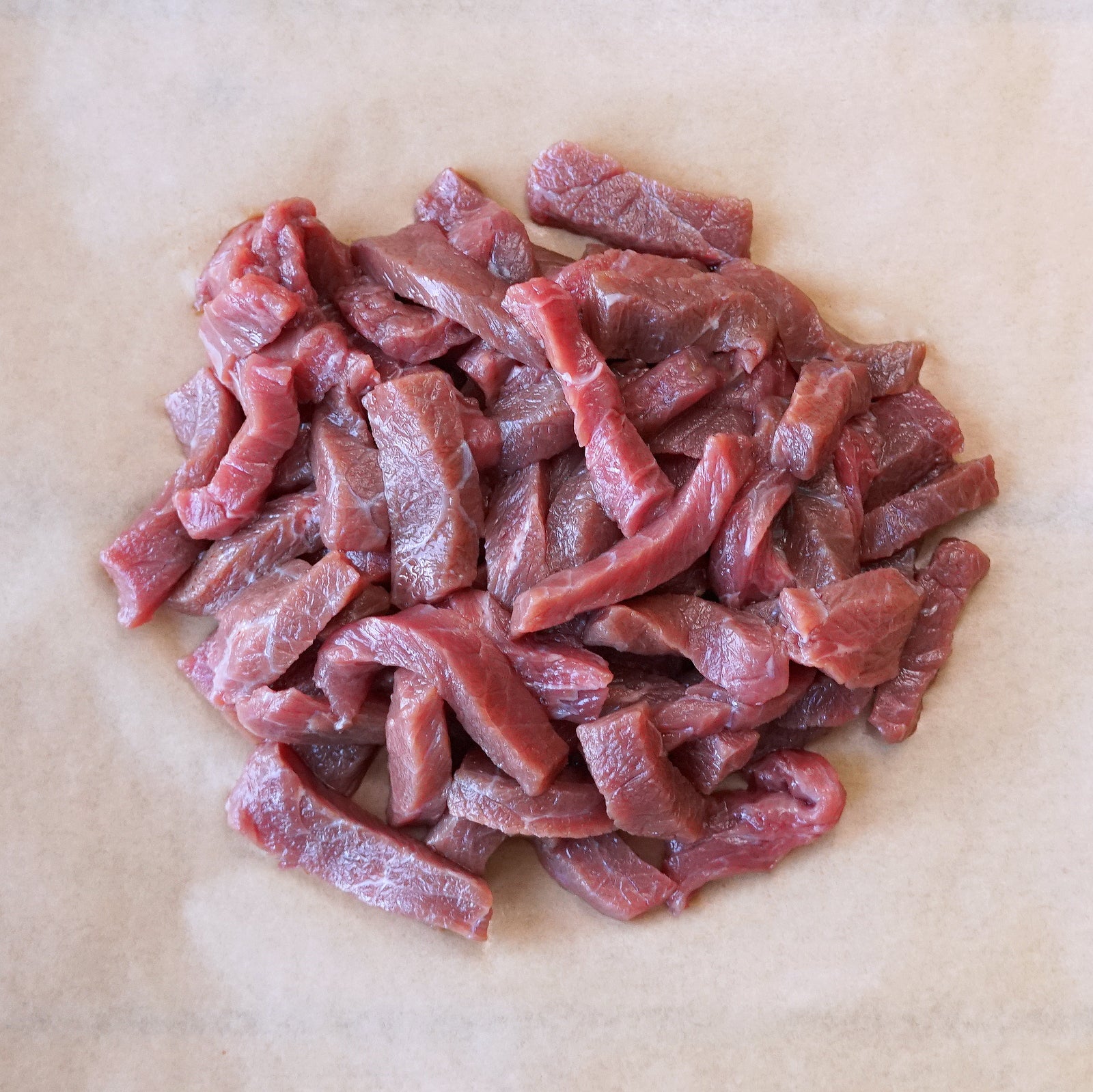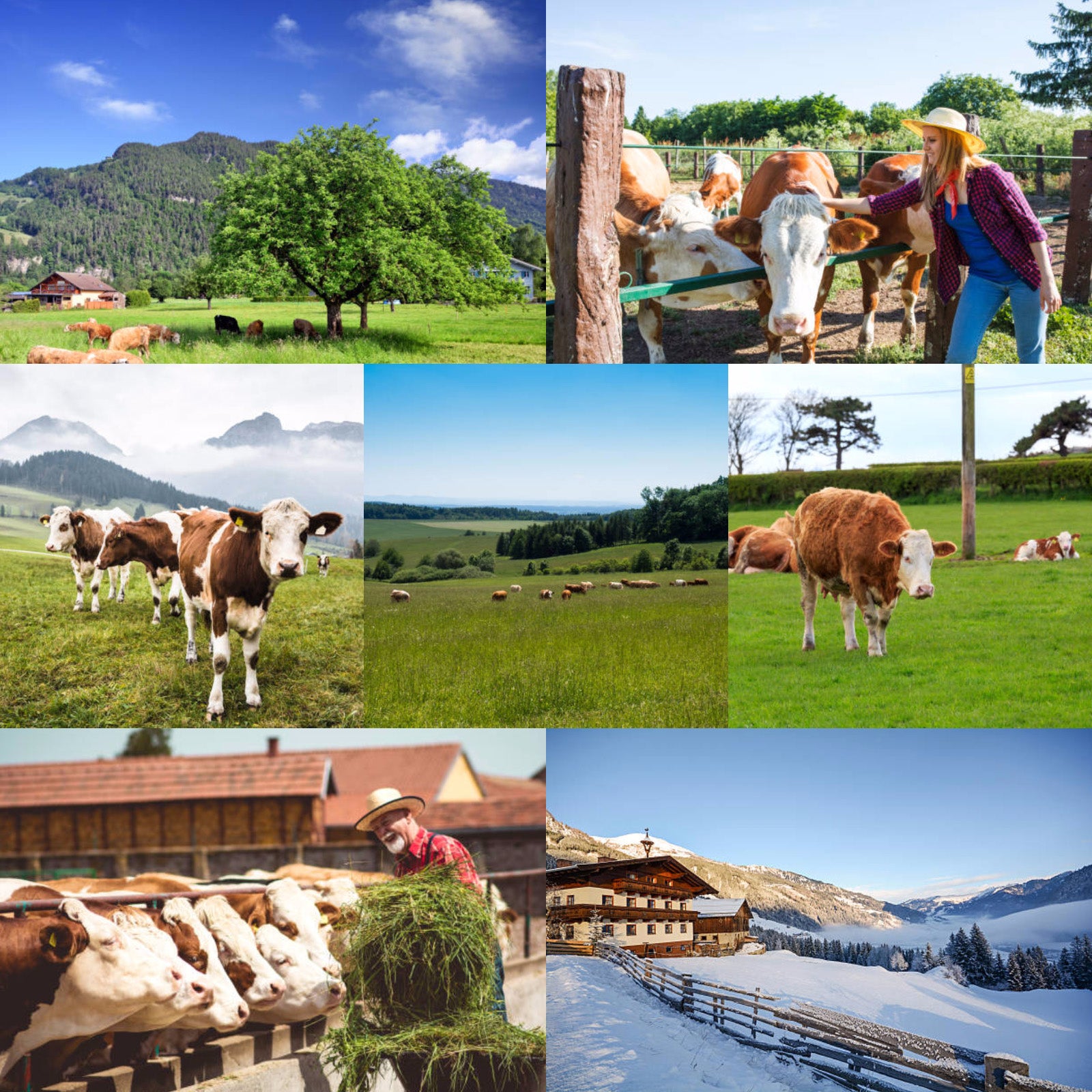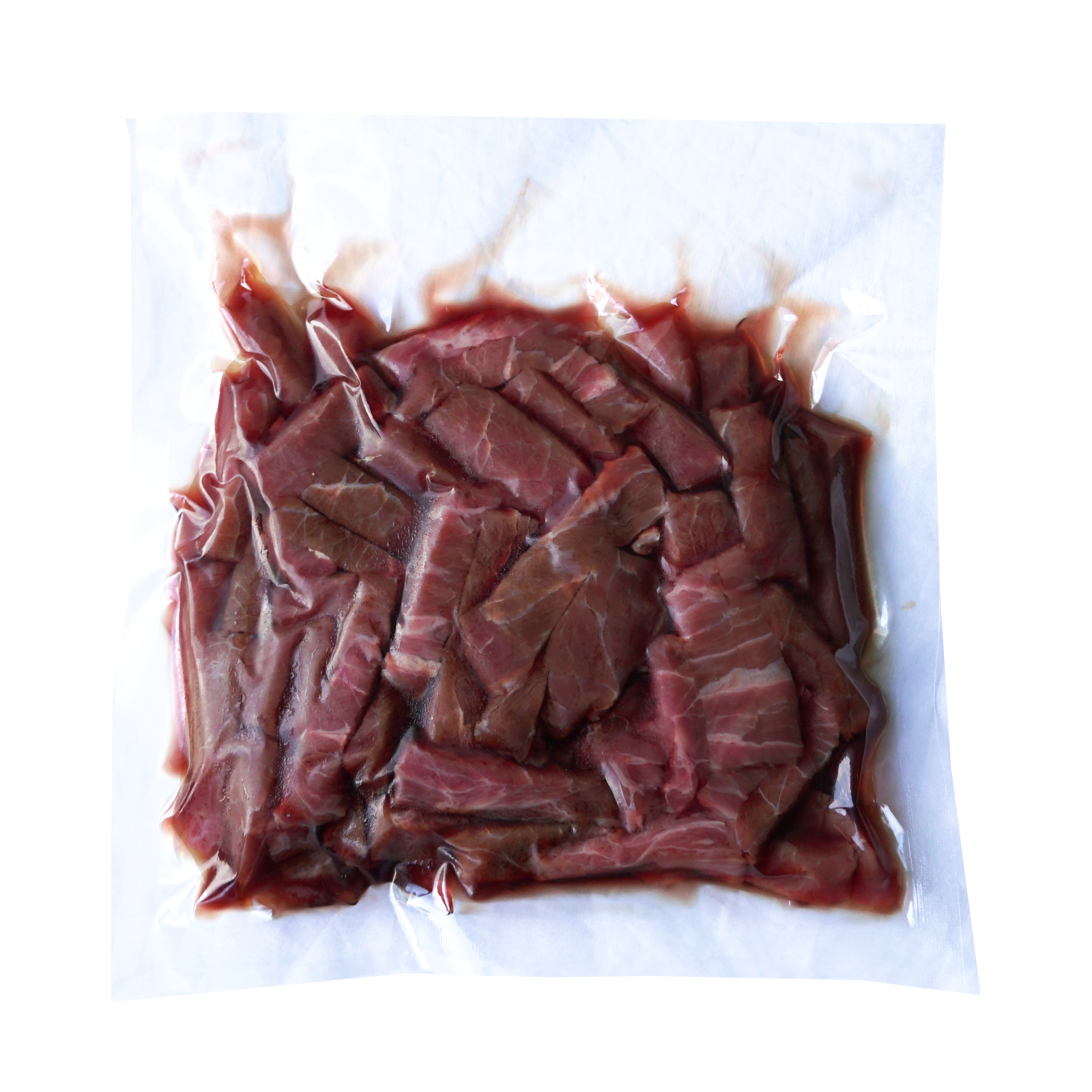 Grass-Fed Beef Rump Stir-Fry Cuts from Poland (300g)
Buy More, Save More:
1 Pack (Regular Price)
Beef from cattle raised free-range can have varying shades of color. Therefore, the color of the meat you receive may vary with each order and could be a darker red than the picture. In any case, please rest assured that the meat is freshly imported and processed in Japan, and there are no problems with quality, taste, or safety.
300g (10.5oz) of grass-fed beef rump from Poland - cut into small stir-fry-size slices. The rump, particularly the outside round meat, is firm in texture and contains plenty of red meat. Pre-cut and ready to cook. We recommend using it for stir-fry dishes. Simply add your favorite vegetables with oil and stir-fry everything together. The result is a delicious and easy dish. Also goes great in fried rice.
The cattle are raised free-range by family farms on Europe's rich pastures. They're grass-fed their entire lives and if lush green grass is not available due to the season or weather - especially during the winter - the cattle are fed a mix of all-natural grains and vitamins - all free of pesticides, GMO, and nasties. The animals have never been given antibiotics or growth-promoting hormones. See more about the farmers below. 
Contents
| | |
| --- | --- |
| Contents | 1 Pack |
| Weight | 300g (10.5oz) |
| Serves | Serves 2-4 |
Shipping & Handling
Shipping
Shipping and delivery is frozen
Handling
Keep frozen below -18°C (0°F)
Defrosting Time
In the fridge: approx. 24h
In ice-water: approx. 2h
Cooking Method
Stir-fry

Expiration
Frozen: See packaging label (usually more than 3 months).
Chilled: Please consume unopened pack within 5 days.
Details
| | |
| --- | --- |
| Also known as | Outside flat, leg, bottom round, rump |
| Country of Origin | Poland |
| Ingredients | Beef |
| Cut from | Outside round (rump) |
| Category | Slices |
| Packaging | Vacuum packed |

✔ Humanely raised and treated with respect by family-owned farms.

✔ Free-range with daily pasture grazing time when weather permits. Kept indoors in small groups in cozy stalls with a lot of hay and roaming space during harsh winters.

✔ Grass-fed their entire lives. When necessary, due to cold seasons: Added feed of all-natural, pesticide-free, GMO-free grains, minerals and vitamins.

✔ No subtherapeutic use of antibiotics. No use of growth hormones.

✔ No genetically modified feed.

✔ No pesticides used on pasture.


| | |
| --- | --- |
| Farm/Ranch | Contracted small-scale family farms |
| Breeding | All year free-range. Kept indoors in cozy stalls during the harsh winter seasons. |
| Feeding | Grass-fed their entire lives. When necessary due to cold seasons: Fed a balanced mix of home-grown grains, vitamins, and minerals. All pesticide-free and GMO-free. |
| Traceability | 100% fully traceable from ranch to fork. Strictly regulated. |
| Growth-Hormones | Never |
| Antibiotics | Never |
| GMO feed | Never |
| Pesticides | Never |
| Processing in | Japan |
I sautéed it with lotsa veggies and it was soooooo yummy!
You can enjoy pastured beef
Translated from Japanese: It's organic and delicious all the time! It's pastured beef. I reordered it because I want to try following the cooking method firmly, so the meat will be soft, easy to eat and delicious.