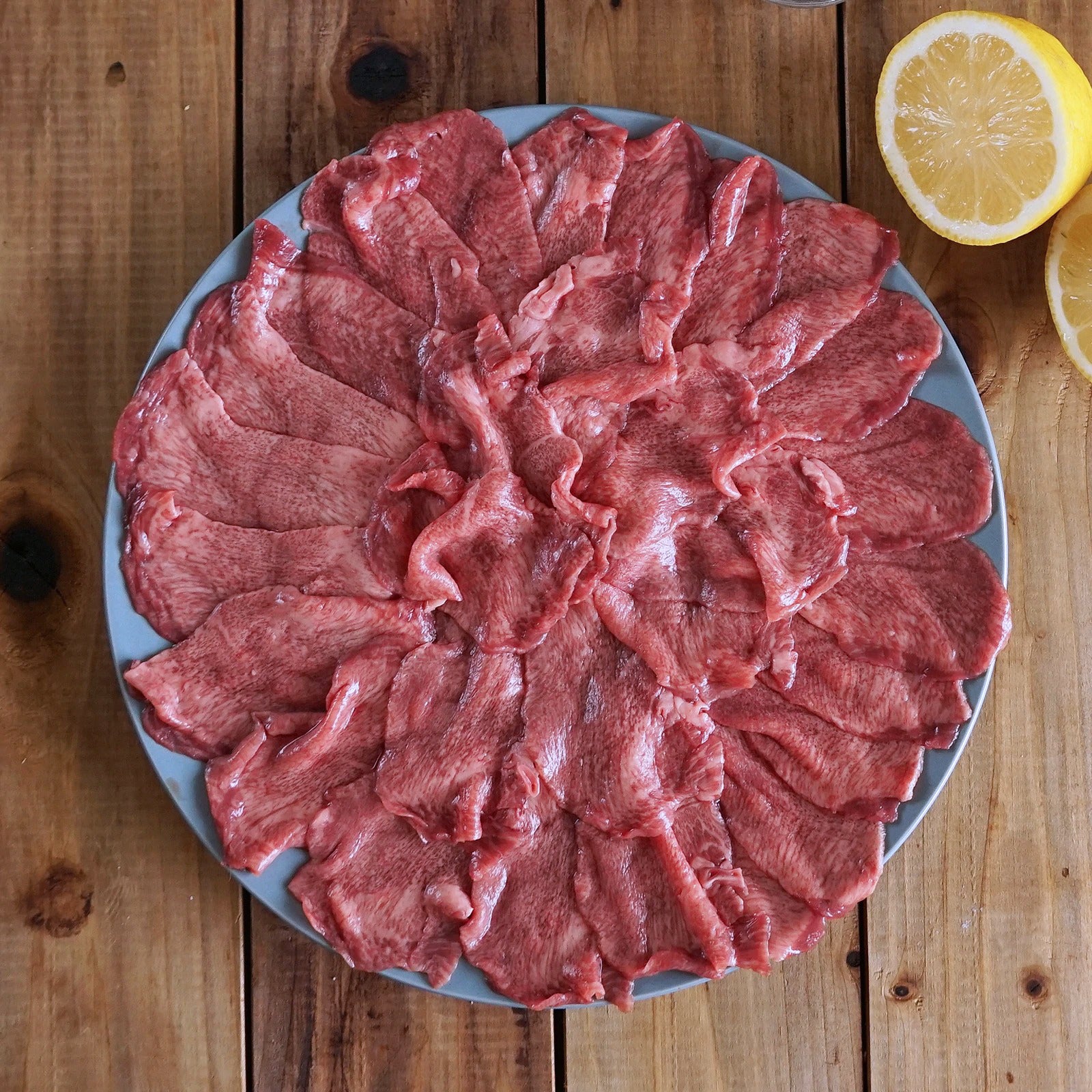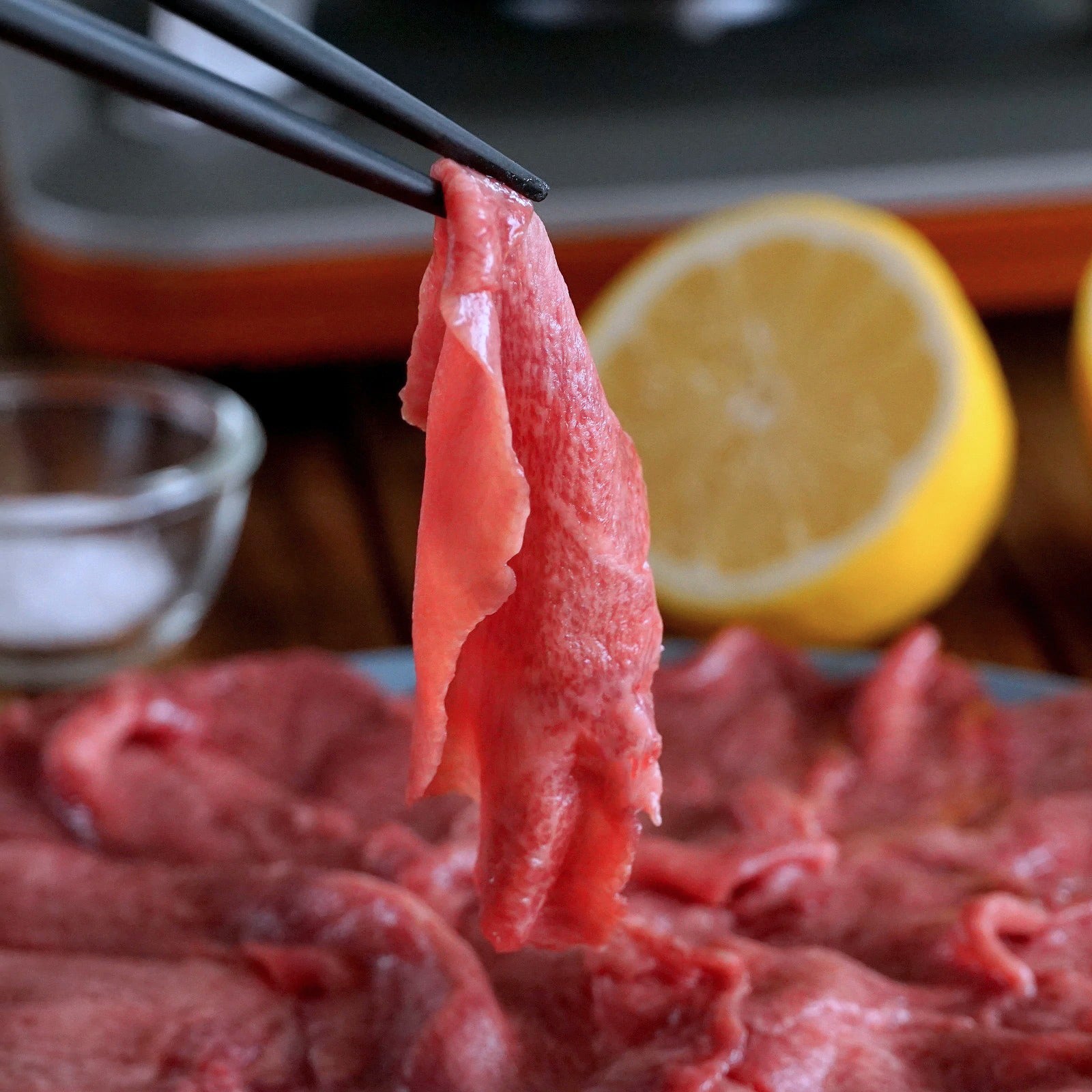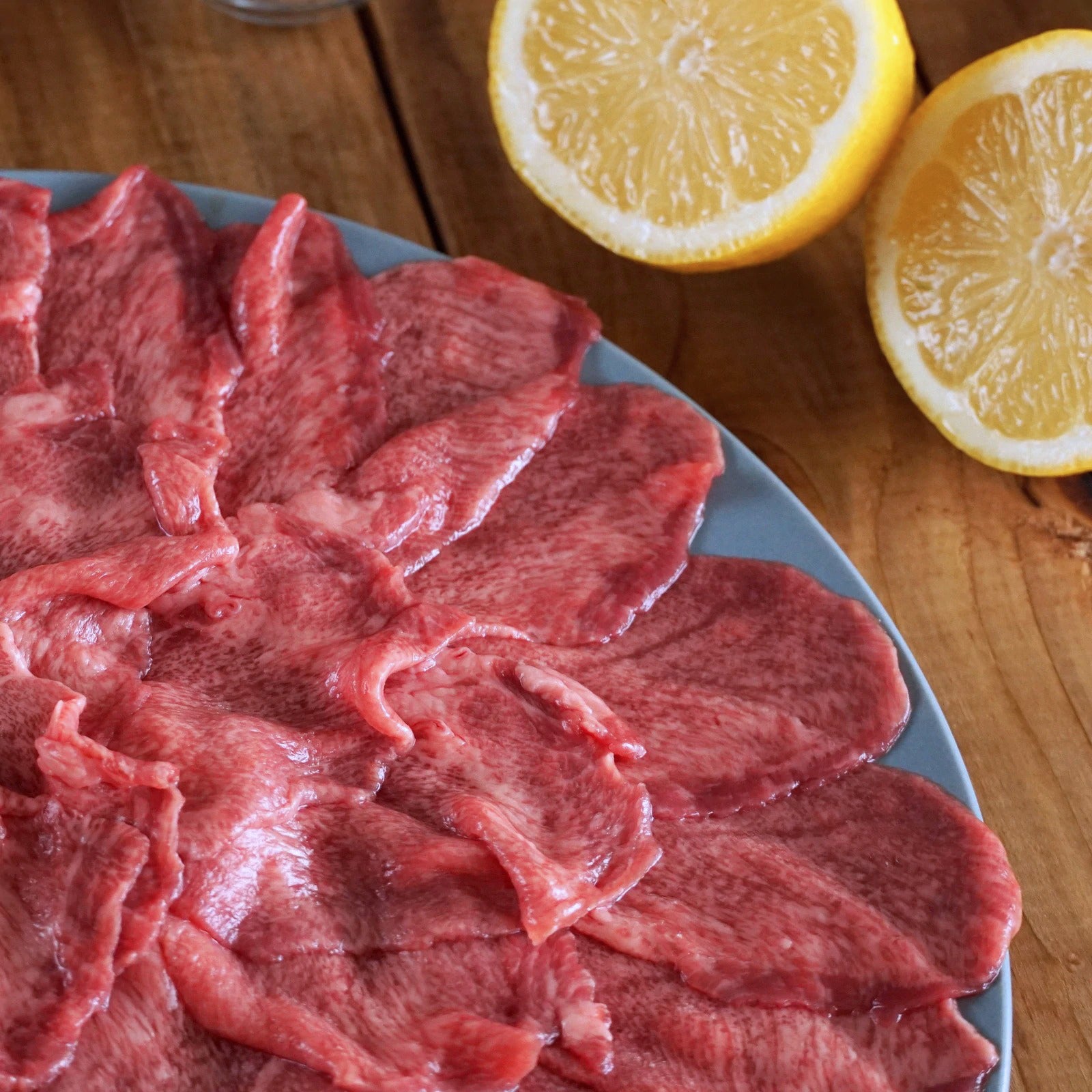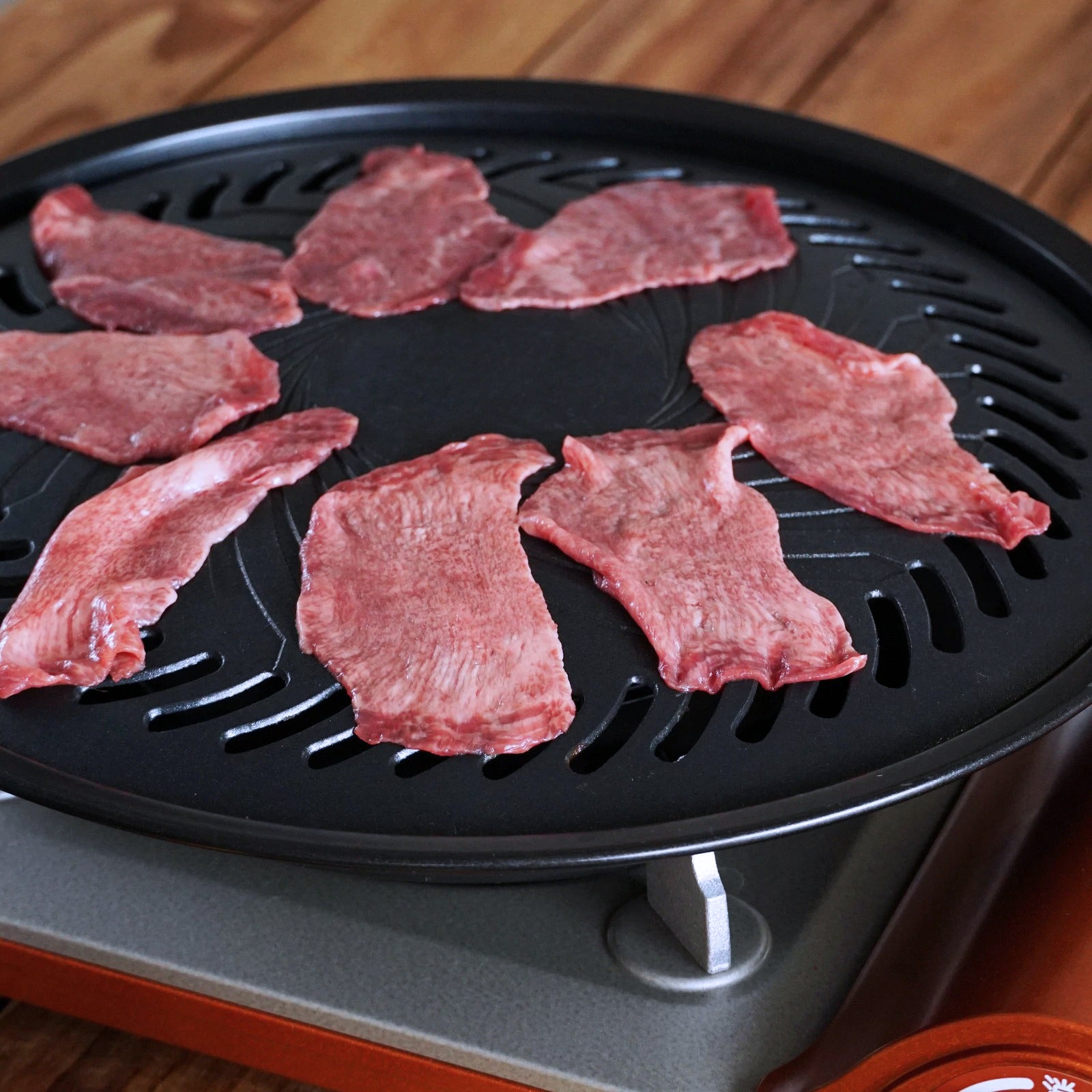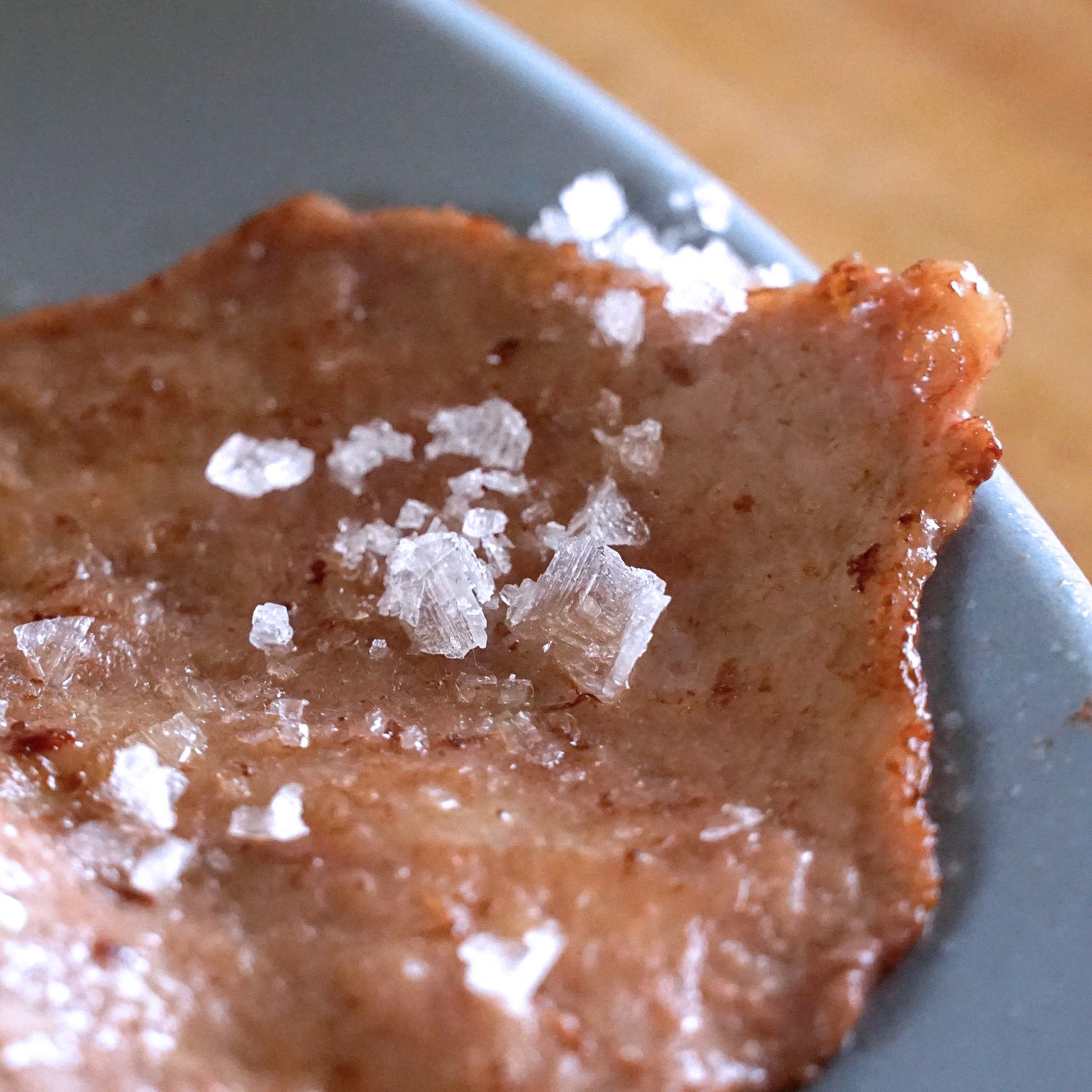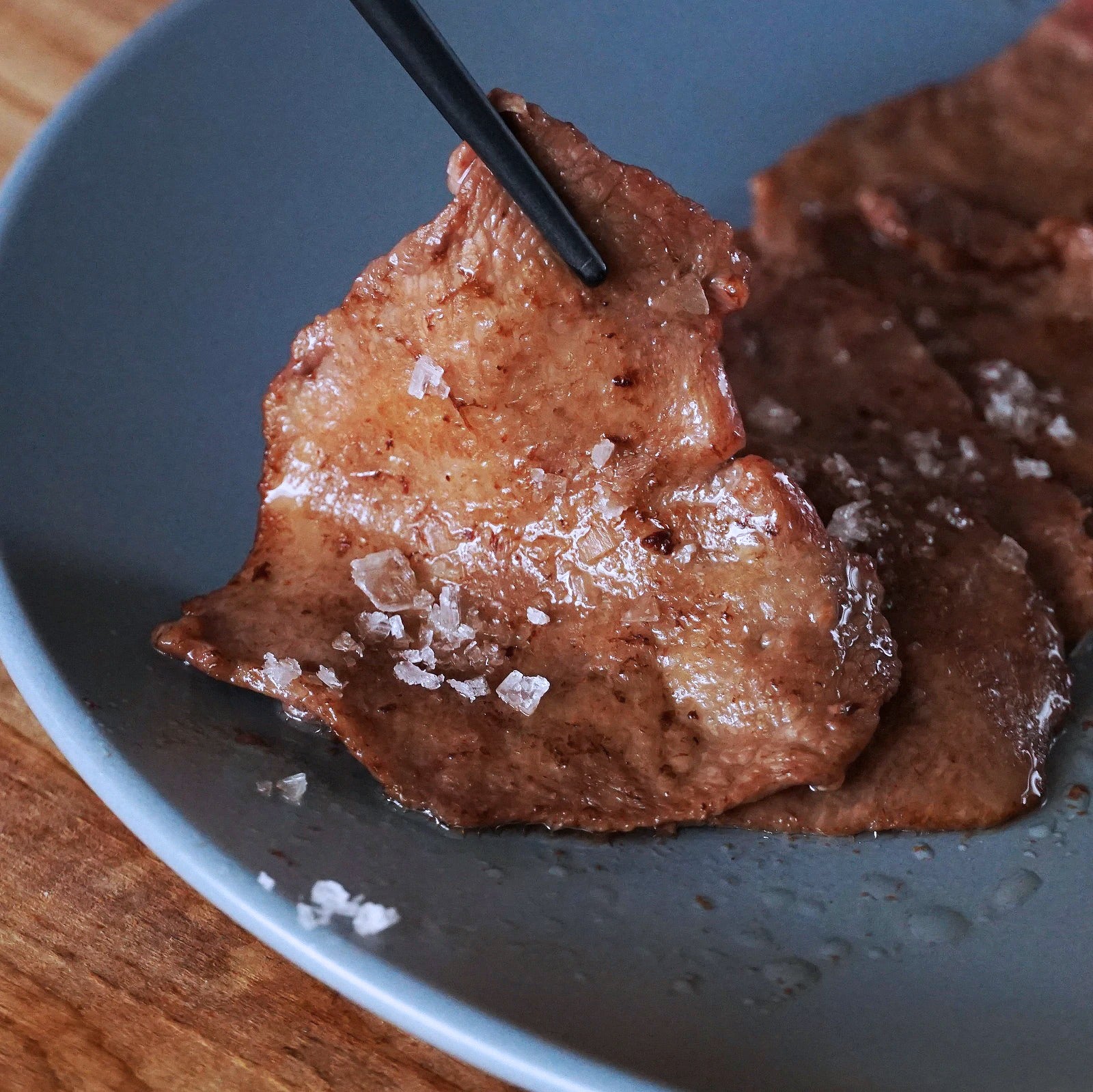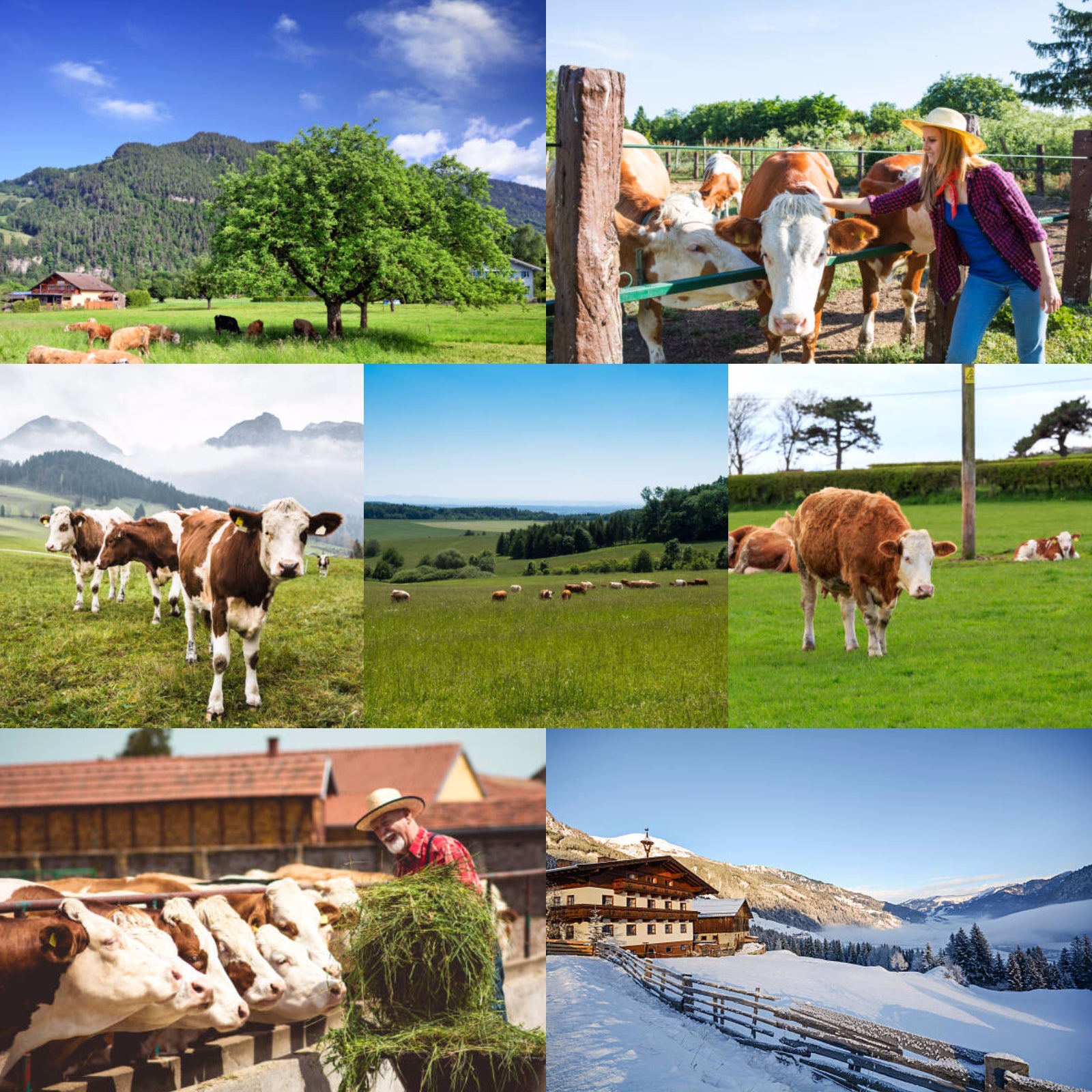 Grass-Fed Beef Tongue Slices from Austria (300g)
Buy More, Save More:
1 Pack (Regular Price)
A 300g (10.5 oz) pack of thinly sliced beef tongue for Japanese yaki niku. Each slice is about 3mm thin (that's 1/8″) and you get about 300g (10.5oz) which serves 2-3. Because these are thinly sliced they only require a few seconds over the yaki niku or electric grill at home. For best results use only little sea salt and/or lemon juice. Simmental beef is a common breed in western Europe and known for its portion sizes, distinctive beefy flavor, and tenderness. 
The cattle are bred free-range in small groups on the open pastures of the pristine hills and alps of Austria by family farm alliances. The feed is in-house grown and the beef is AMA certified (well known in Austria) meaning all produce has been certified of Austrian origin.

The cattle are grass-fed their entire lives and if lush green grass is not available due to the season or weather - especially during the winter - the cattle are fed a mix of all-natural grains and vitamins - all free of pesticides, GMO, and nasties. By regulations, all cattle in Europe are free of growth hormones and free subtherapeutic use of antibiotics. Simmental cattle are genetically a very large animal and therefore the cuts are relatively big in size compared to our American or Australian cattle. See more about the breed below.
Contents
| | |
| --- | --- |
| Contents | 1 Pack |
| Weight | 300g (10.5oz) |
| Serves | Serves 2-3 |
Shipping & Handling
Shipping
Shipping and delivery is frozen
Handling
Keep frozen below -18°C (0°F)
Defrosting Time
In the fridge: approx. 24h
In ice-water: approx. 1h
Cooking Method
Japanese yaki niku
Expiration
Frozen: see packaging label (usually more than 1 month)
Chilled: Please consume unopened pack within 5 days.
Details
| | |
| --- | --- |
| Also known as | Beef tongue, Cow tongue, Gyutan |
| Country of Origin | Austria |
| Ingredients | Beef |
| Cut from | Tongue |
| Category | Slices |
| Packaging | Loosely Vacuum packed |
✔ Carries the locally known and strictly controlled "AMA" certification.
✔ Humanely raised and treated with respect by family farmers in Austria.
✔ 100% Austrian beef. The cattle are born, raised, harvested and processed in Austria.
✔ No subtherapeutic use of antibiotics. No use of growth hormones.
✔ Grass-fed their entire lives. When necessary, due to cold seasons: Added feed of all-natural, pesticide-free, in-house grown, GMO-free grains, minerals, and vitamins.
✔ Free-range with daily pasture grazing time when weather permits. Kept indoors in small groups in cozy stalls with a lot of hay and roaming space during harsh Austrian winters.
✔ Provides monounsaturated fatty acids Omega 3s - yes, the good fats. Including a wide range of essential nutrients such as iron, zinc, protein, B vitamins, selenium and vitamin D. 
Simmental beef is bred for milk and beef in Austria. More than half of Austria's utilized agricultural area is grassland making milk production and cattle farming a major industry. The European Union, especially Austria put rigorous measures and laws in place that put a strong emphasis on animal welfare. On average farmers in Austria only own about 25 cows (!!) per farm - thus being referred to as micro family farms. So small most farmers can distinguish their cattle by their faces. Austrian Simmental beef is grazed on pristine alpine pastures with fresh mountain air - ethically raised with love, free of stress creating quality beef that is appreciated worldwide. The feed and the pastures are locally produced and grown, free of pesticides and GMOs. Simmental cattle are not treated with antibiotics or growth hormones. 
At A Glance
| | |
| --- | --- |
| Cattle Breed | Simmental (locally known as Fleckvieh) |
| Farm/Ranch | Alliance of independent family farms in Austria |
| Region | Upper and Lower Austria |
| Breeding | All year free-range. Kept indoors in cozy stalls during the harsh winter seasons of Austria. |
| Feeding | Grass-fed their entire lives. When necessary due to cold seasons: Fed a balanced mix of home-grown grains, vitamins, and minerals. All pesticide-free, GMO-free of Austrian origin. |
| Traceability | 100% fully traceable from ranch to fork. Strictly regulated. |
| Importer | Horizon Farms, Inc. |
| Processing in | Japan |
Basic food in our family
Translated from Japanese: Thin, easy to use, soft, no odor at all.
Very easy to eat. It's my husband's favorite food, so we always have 3 packs on hand at a very reasonable price. (It's also our dog's favorite food haha)
Translated from Japanese: I bought this because my child loves beef tongue.
I'd like to purchase it again.
It's delicious.
Translated from Japanese: It was very delicious. I want to order again.
Translated from Japanese: Delicious. It's easy to eat because it's pre-sliced. I always buy 3 packs, but this time I gave up purchasing it due to a considerable price increase. Some products have been raised in price. I think it can't be helped, but I'd like you to adopt the point system for purchases here as well.
Translated from Japanese: I had yakiniku at home. It was delicious!
Because the slices are thin, my children also devoured it.