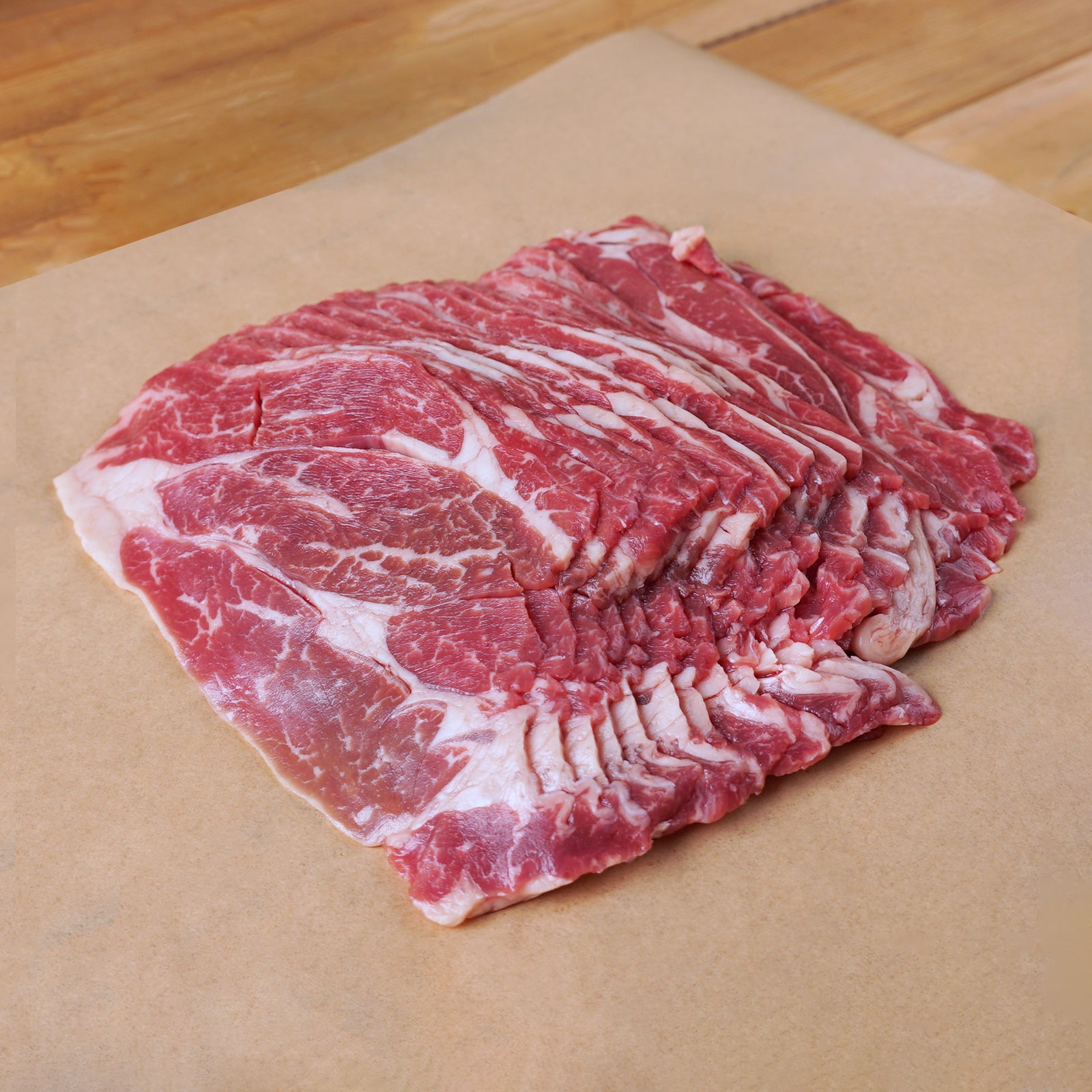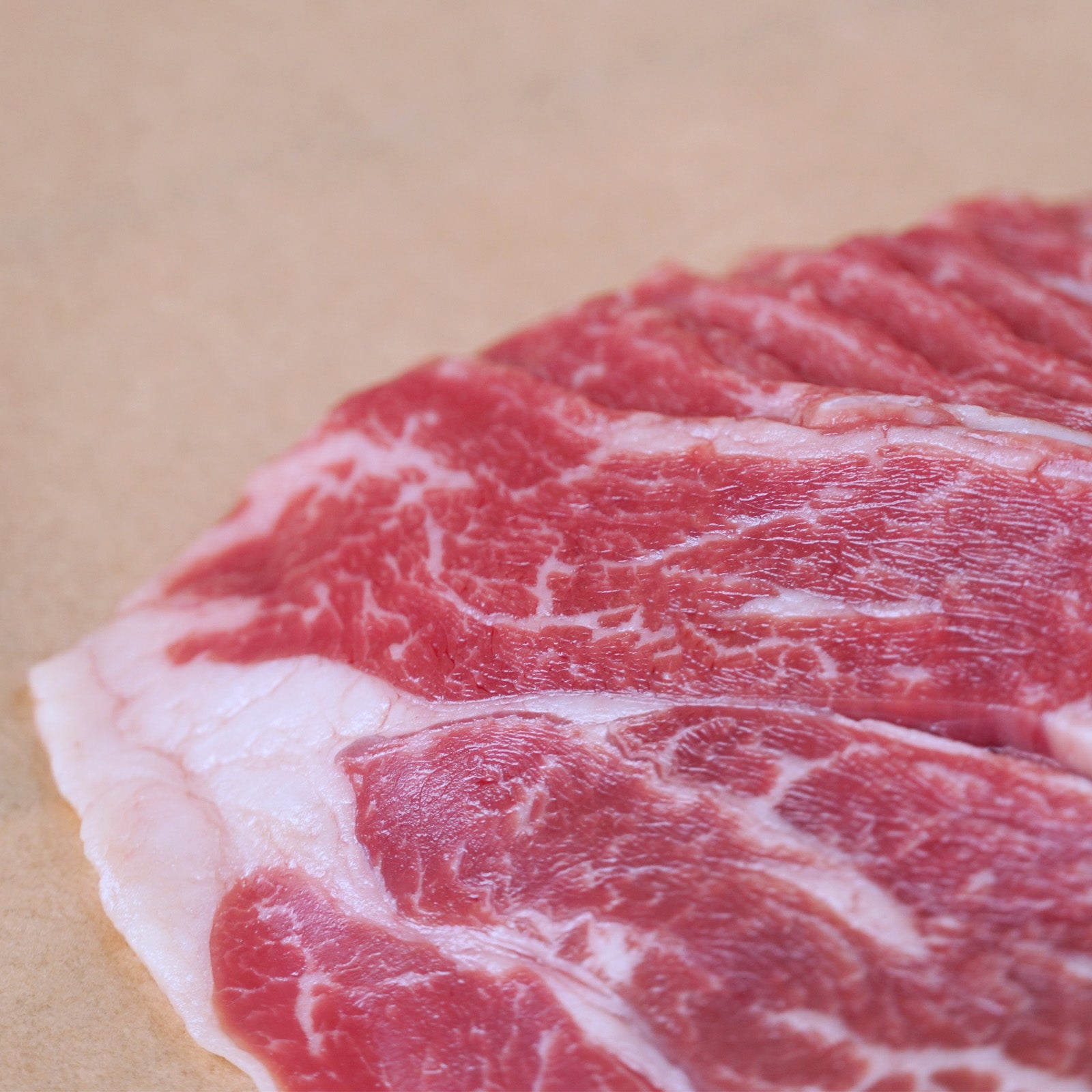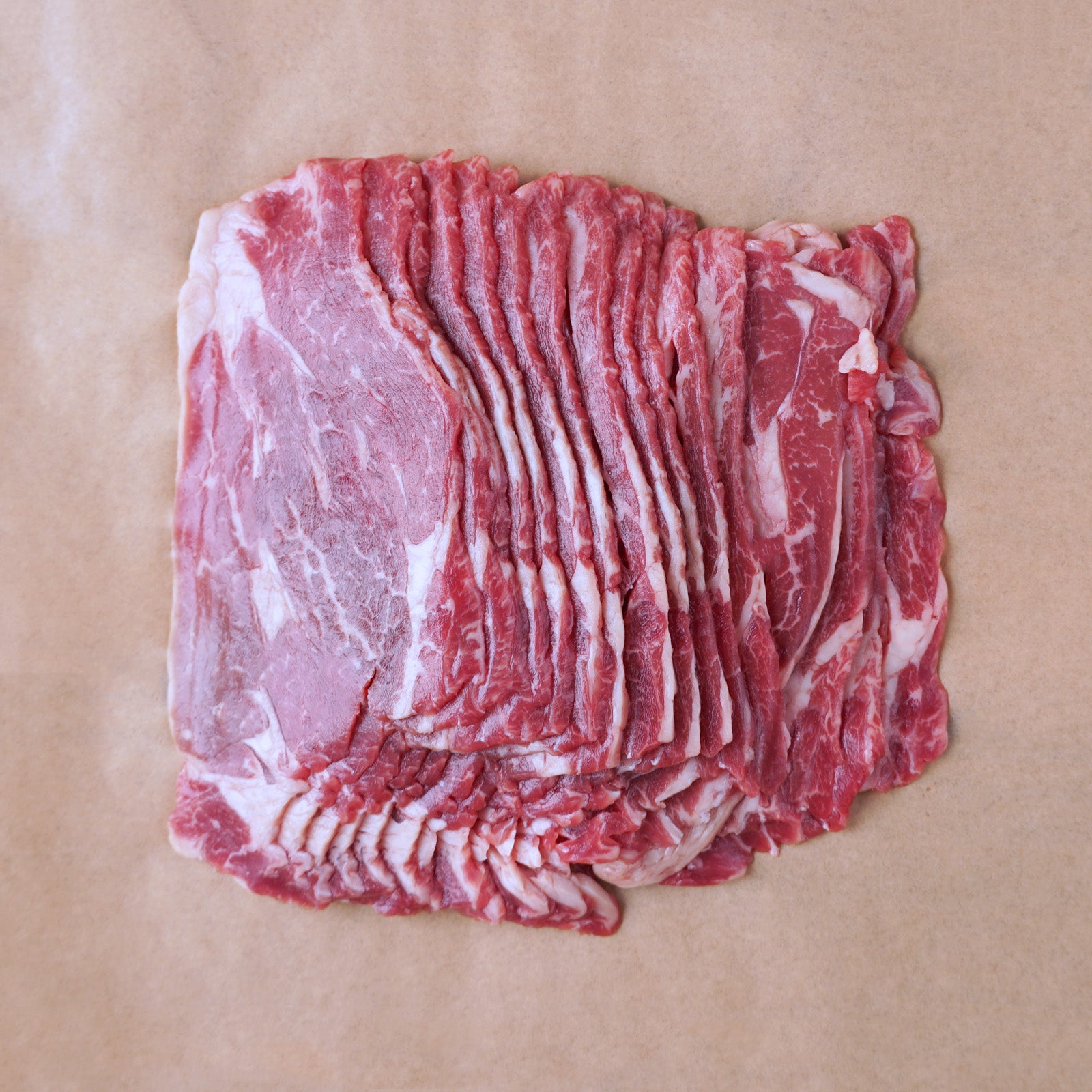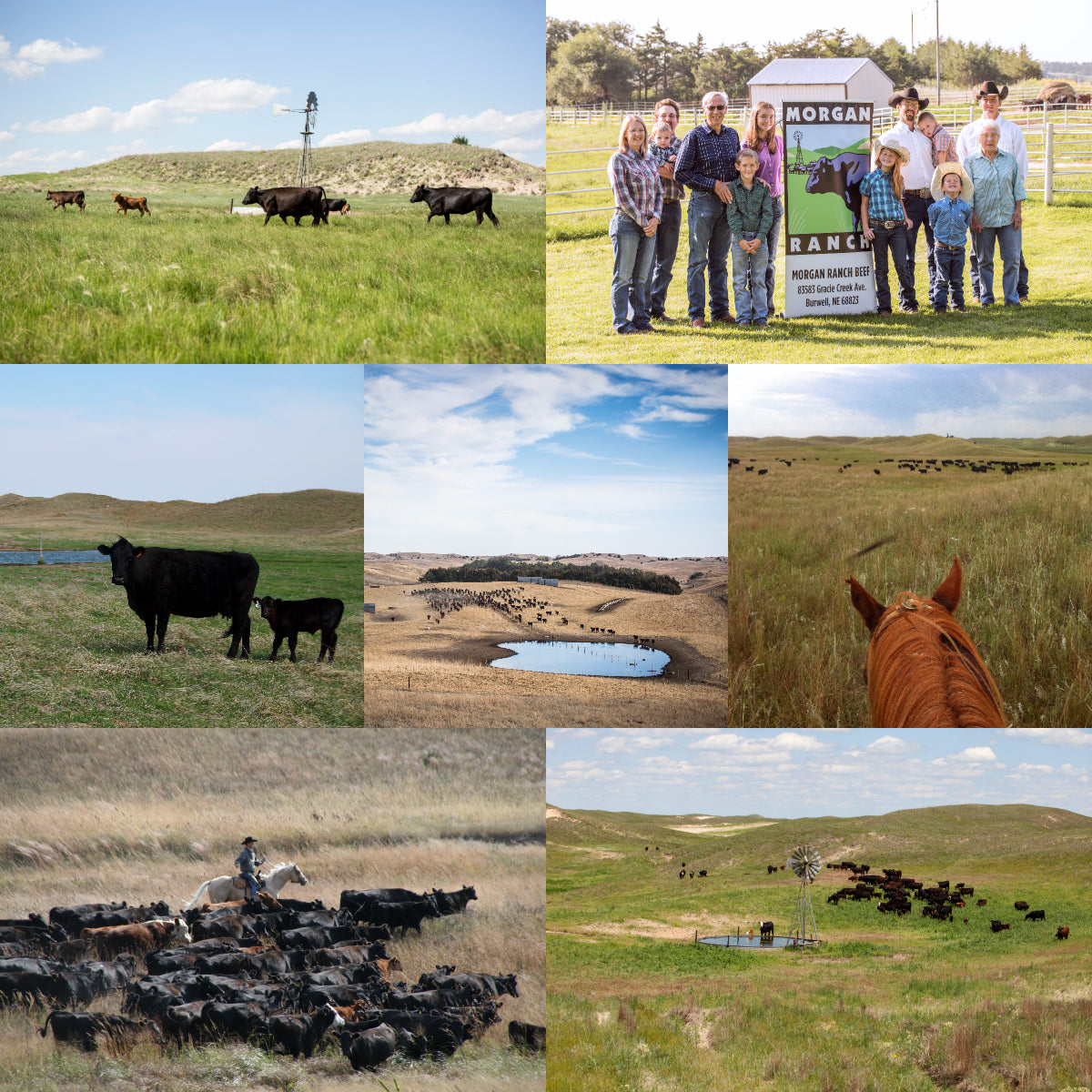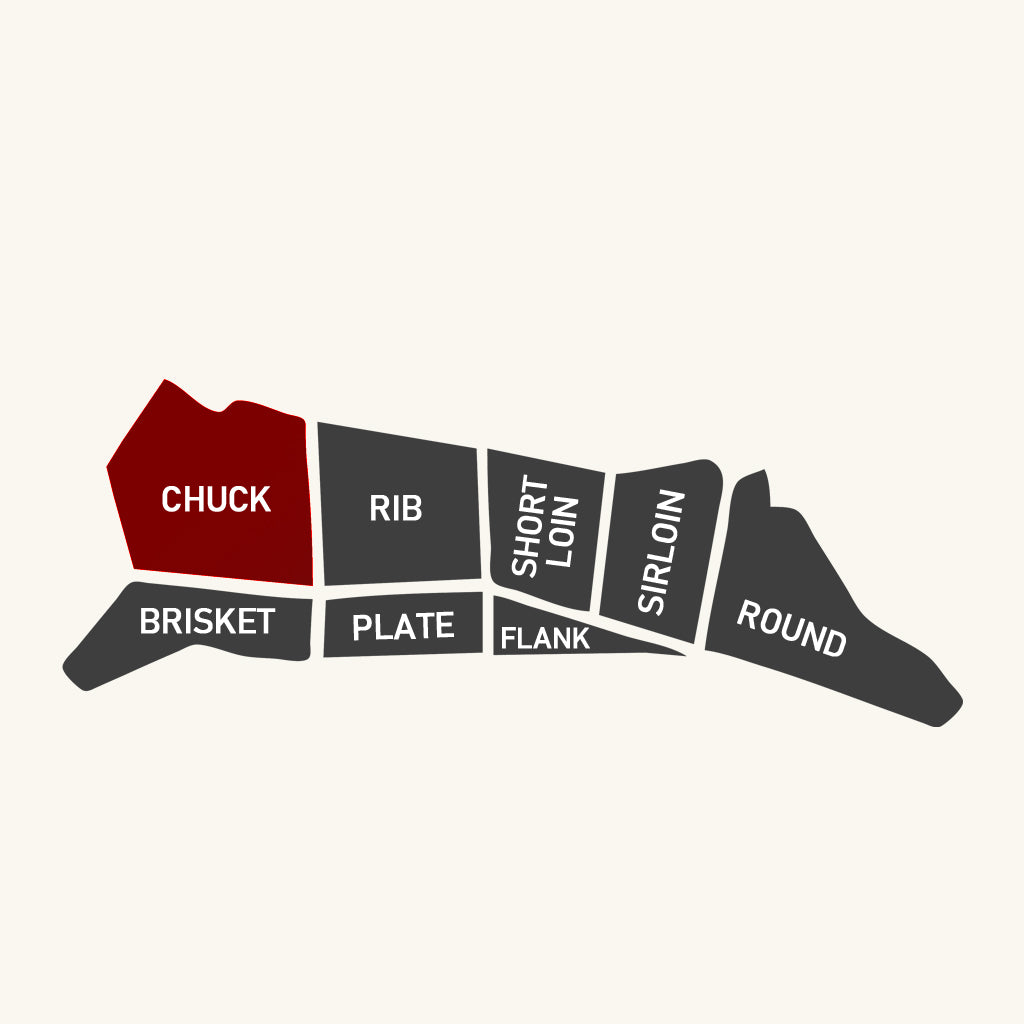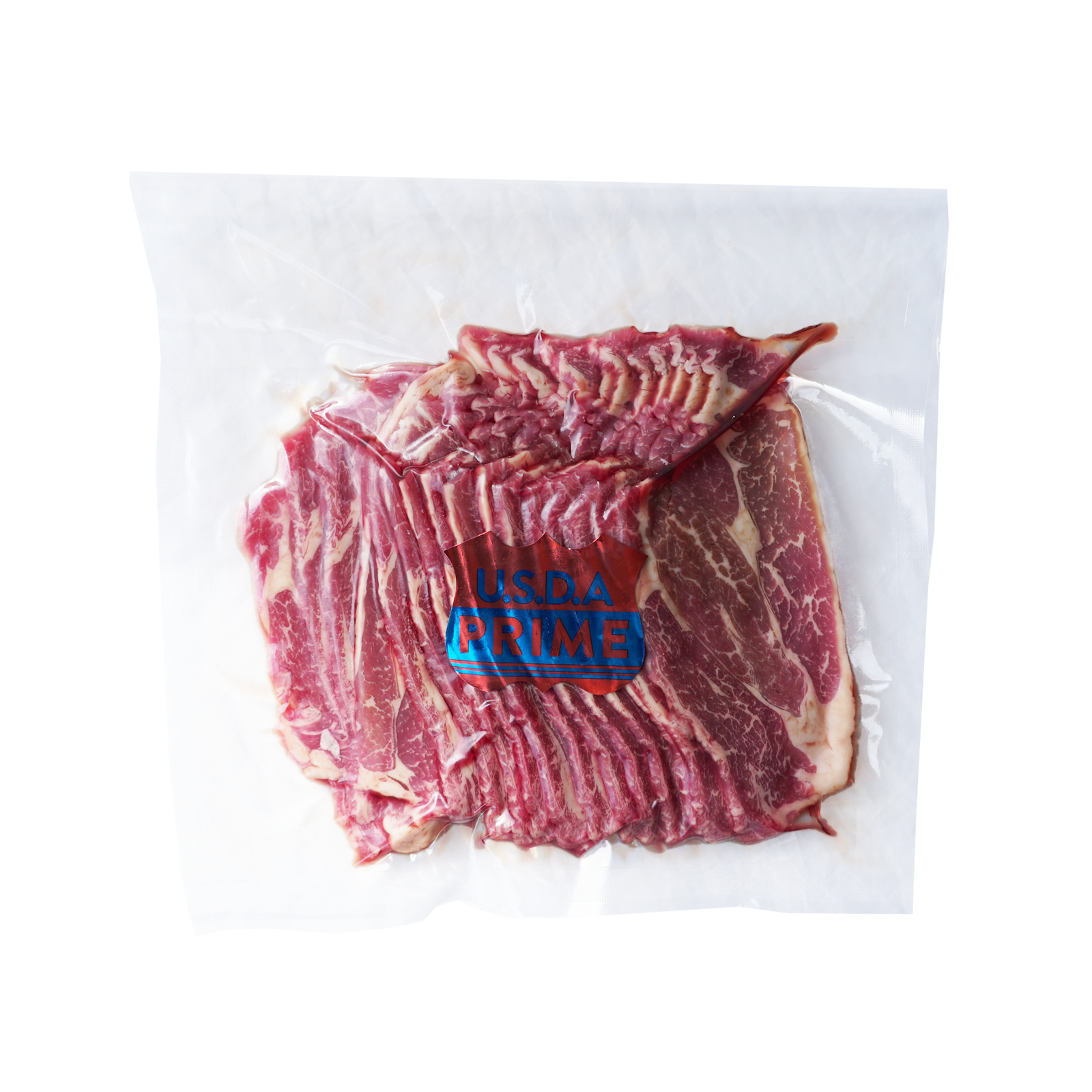 Morgan Ranch USDA Prime Chuck Slices for Shabu Shabu (300g)
Buy More, Save More:
1 Pack (Regular Price)
300g (10.6oz.) of conveniently sliced USDA Prime chuck shoulder beef. With a superb tender texture and sliced fine, you can really taste the premium quality flavor. The slices are about 2mm thick, making them perfect for Japanese hot pot dishes like Shabu-Shabu or sukiyaki. USDA Prime is the best of the best and is highly recommended for those special occasions or as a fantastic gift.

Morgan Ranch Beef - one of the finest and most luxurious American beef money can buy. Directly imported into Japan from the Morgan family Ranch which is located in the pristine environment of the Sandhills in the heart of Nebraska. Discover the true taste of American beef. Free-range, pasture grazed, then finished on 100% vegetarian grain feed (200 days) for superior marbling, tenderness, and unprecedented taste experience. Never have the cows been treated with growth hormones or antibiotics! Morgan Ranch Beef is featured on the menus of the finest restaurants in the world including Michelin-starred ones. All images from the ranch are actual images. See for yourself. 
Contents
| | |
| --- | --- |
| Contents | 1 pack |
| Weight | 300g (11oz.)  |
| Serves | Serves 2-3 depending on the recipe |
Shipping & Handling
Shipping
Shipping and delivery is frozen
Handling
Keep frozen below -18°C (0°F)
Defrosting Time
In the fridge: approx. 24h
In ice-water: approx. 3h
Cooking Method

Shabu-Shabu, Sukiyaki, Grill, Fry-Pan, BBQ

Expiration
Frozen: see packaging label (usually more than 3 months)
Chilled: Please consume unopened pack within 5 days.
Details
| | |
| --- | --- |
| Also known as | Chuck slices, shoulder slices, shabu-shabu, hot pot, hot-pot |
| Country of Origin | United States |
| Ingredients | Beef |
| Aged | 30 days wet-aged |
| Marbling Score | USDA Prime. Superior grade for incredible tenderness, juiciness, flavor, and texture. The highest degree of marbling. Out of all of the beef produced in the United States, less than 2% of it is certified as USDA Prime! |
| Cut from | Chuck Shoulder |
| Category | Slices |
| Packaging | Vacuum packed together |
✔ Ethical. No factory farming! Humanely raised and treated with respect.
✔ Safe. No growth hormones or antibiotics - ever!
✔ Sustainable. The ranch sits on the world's largest underground water resource. All feed is locally sourced.
✔ Free-Range. All-year open pasture-raised in the heart of the sandhills, Nebraska. 
✔ Grass-fed, grain-finished on 100% vegetarian grain feed for superior tenderness, marbling, and an unprecedented taste experience.
✔ Full traceability. The Morgan family is in full control. One ranch, one family, one importer - ranch to fork!
✔ Strictly non-commodity. Family farming takes time, attention, patience, and care. Only 2% of all US beef is Prime graded.
✔ Morgan Ranch Beef is the number one choice of over 70 top-class gourmet restaurants in Europe, the USA, and Japan, including Michelin-starred ones.
At A Glance
| | |
| --- | --- |
| Cattle Breed | The breed contains Japanese Wagyu genetics. Composition of Wagyu, Angus and Hereford.  |
| Farm/Ranch | Morgan Ranch |
| Region | Nebraska, USA |
| Breeding | All-year free-range pasture grazed on 50 square kilometers (over 12000 acres!) in the heart of the sandhills. Sitting on the Ogallala Aquifer - the world's largest underground water resource. |
| Raised by | Dan Morgan and family |
| Farming Experience | Since 1934, Certified American Wagyu since 1992 |
| Feeding | Pasture grazed from birth, finished on grain feed containing maize, alfalfa (aka. lucerne), hay, distillers grains, vitamins, and minerals (100% vegetarian) for at least 200 days before harvesting. |
| Traceability | 100% fully traceable from farm to fork |
| Growth-Hormones | Never |
| Antibiotics | Never |
| Animal By-Products Feeding | Never |
| Importer | Horizon Farms, Inc. |
| Processing in | Japan |