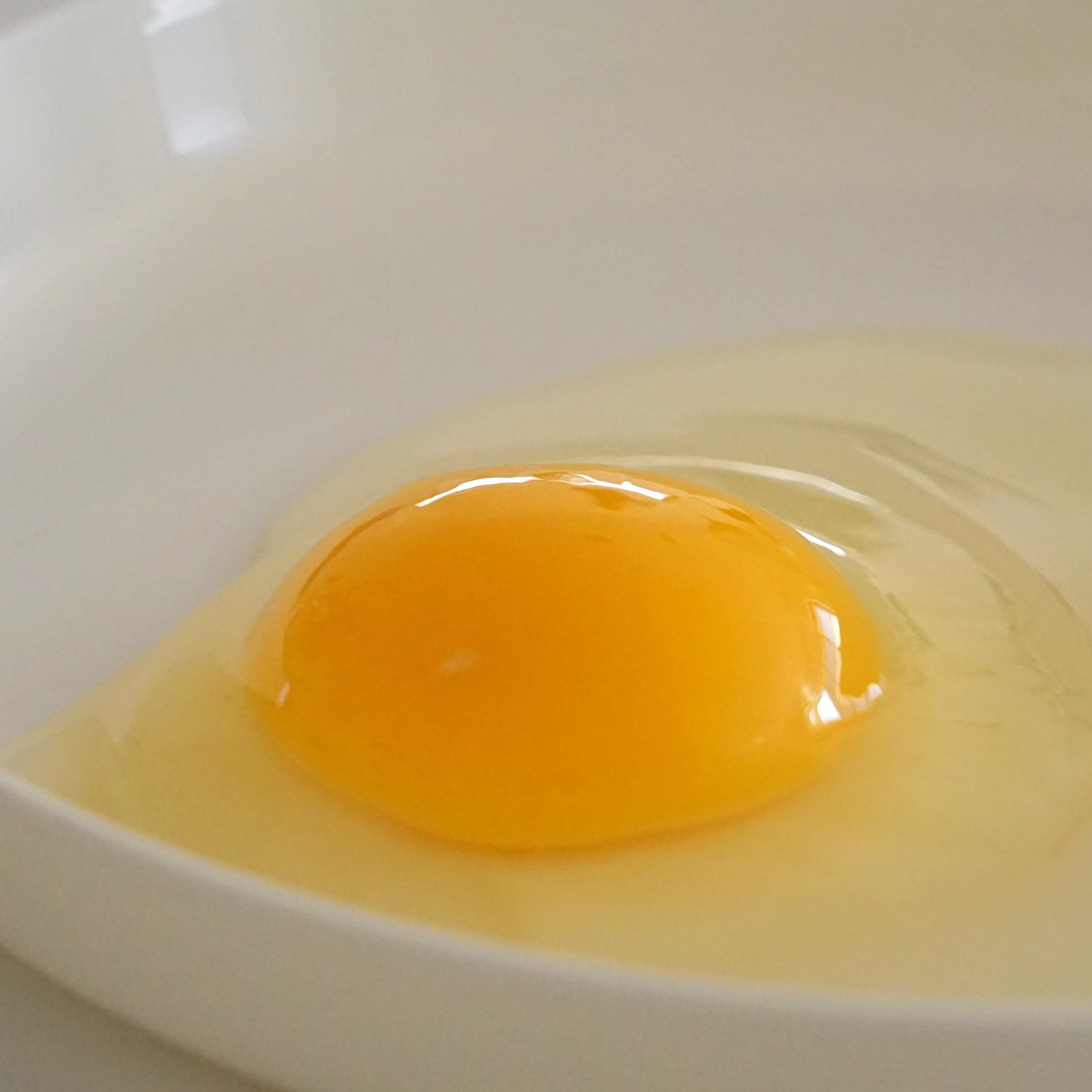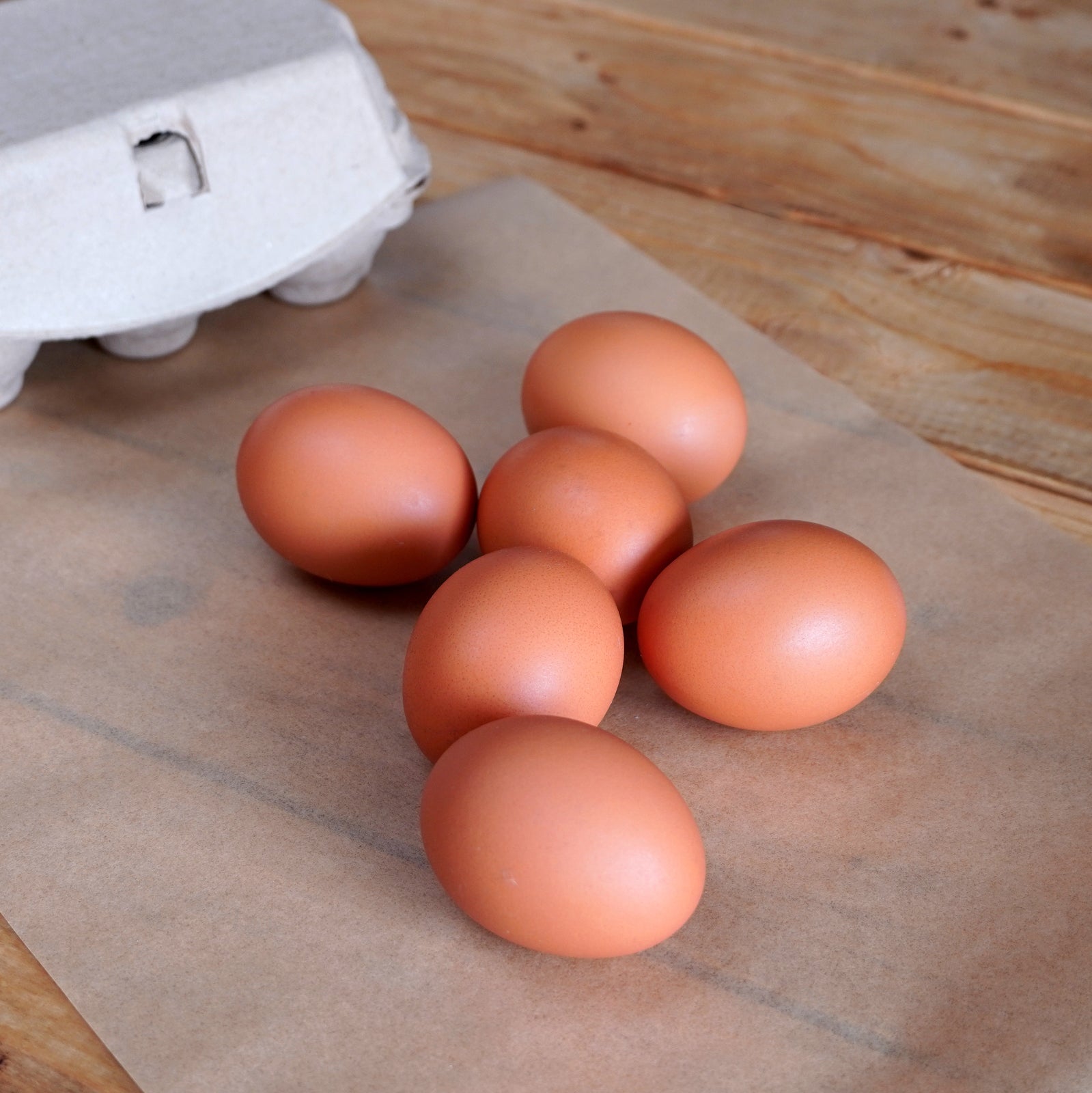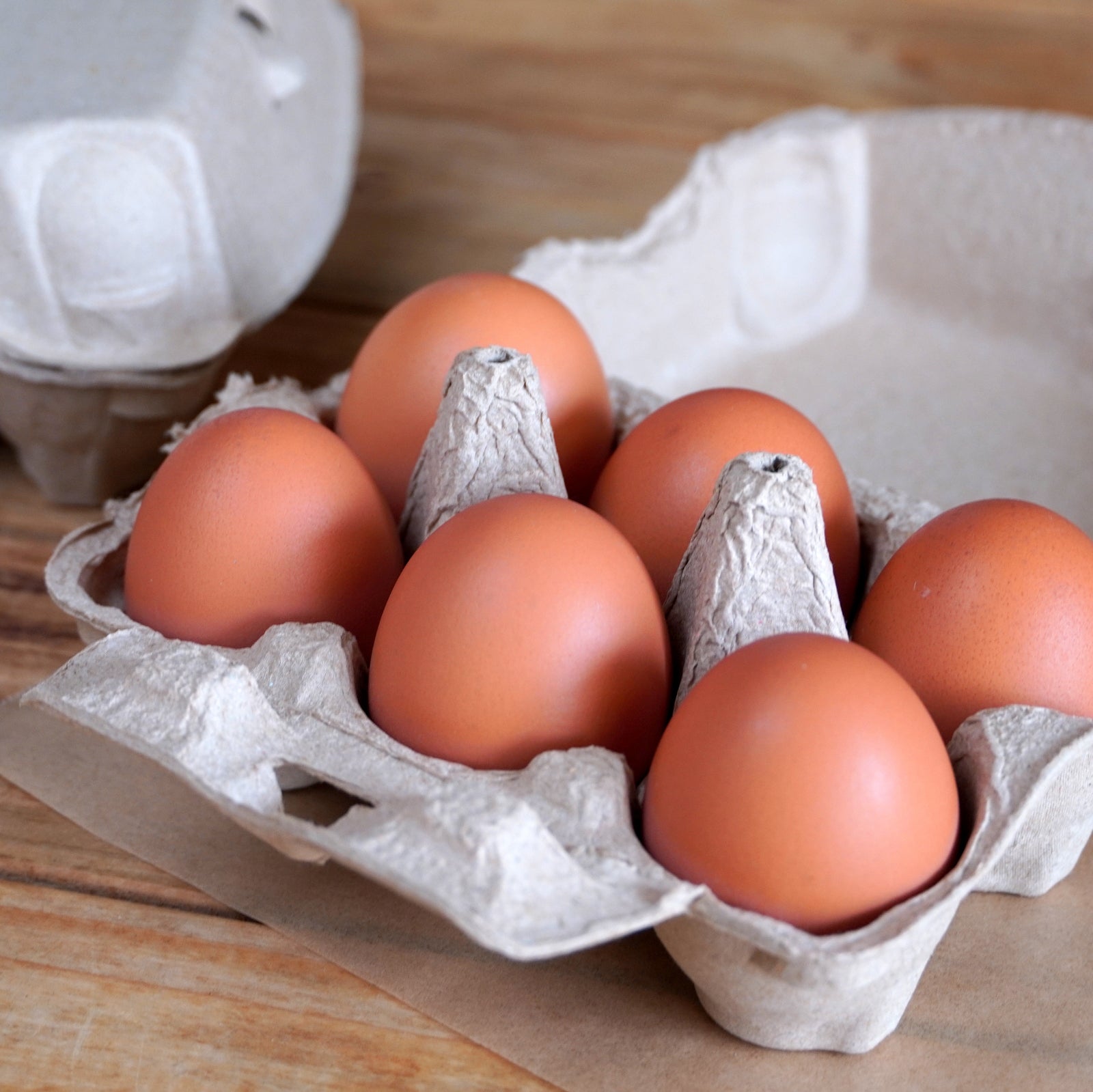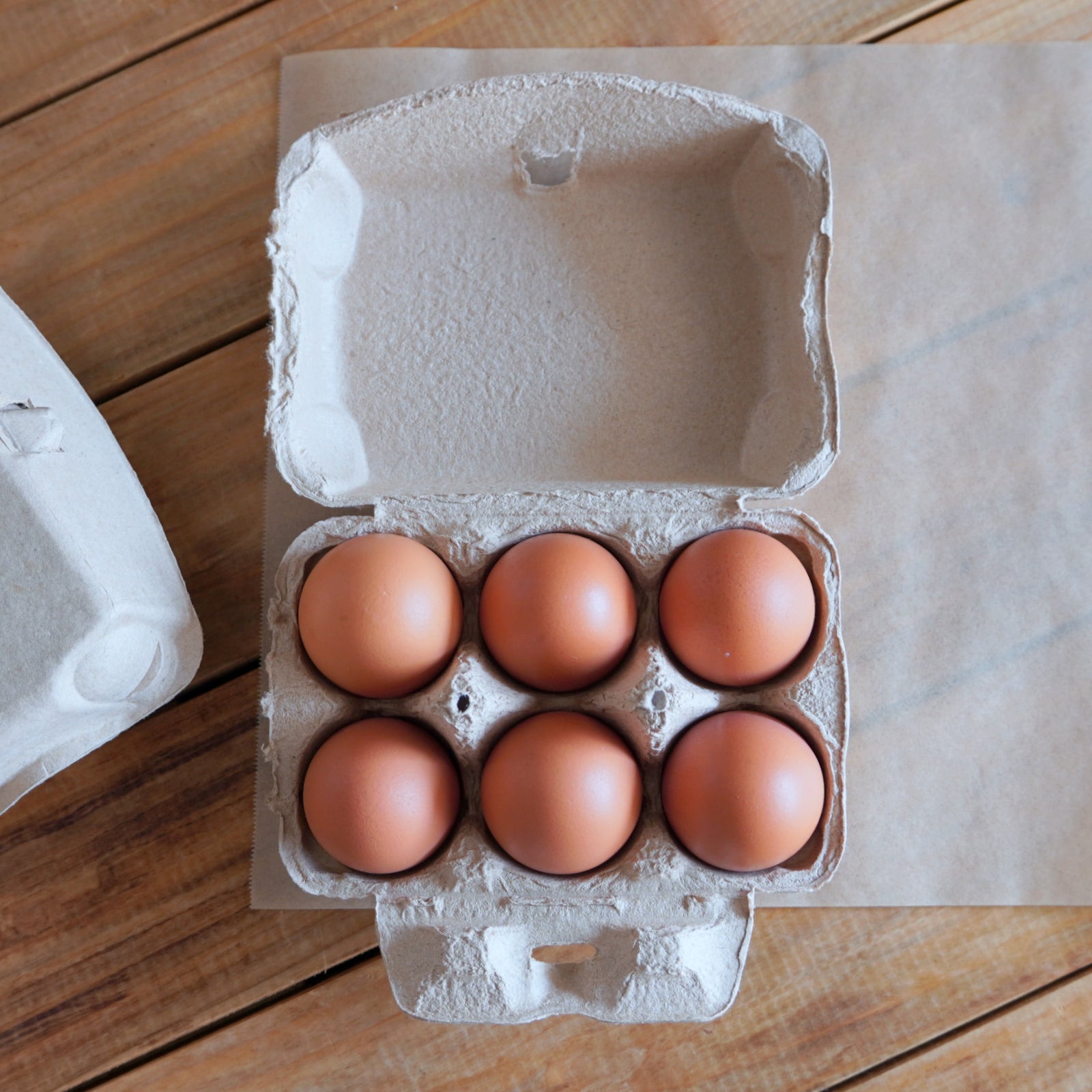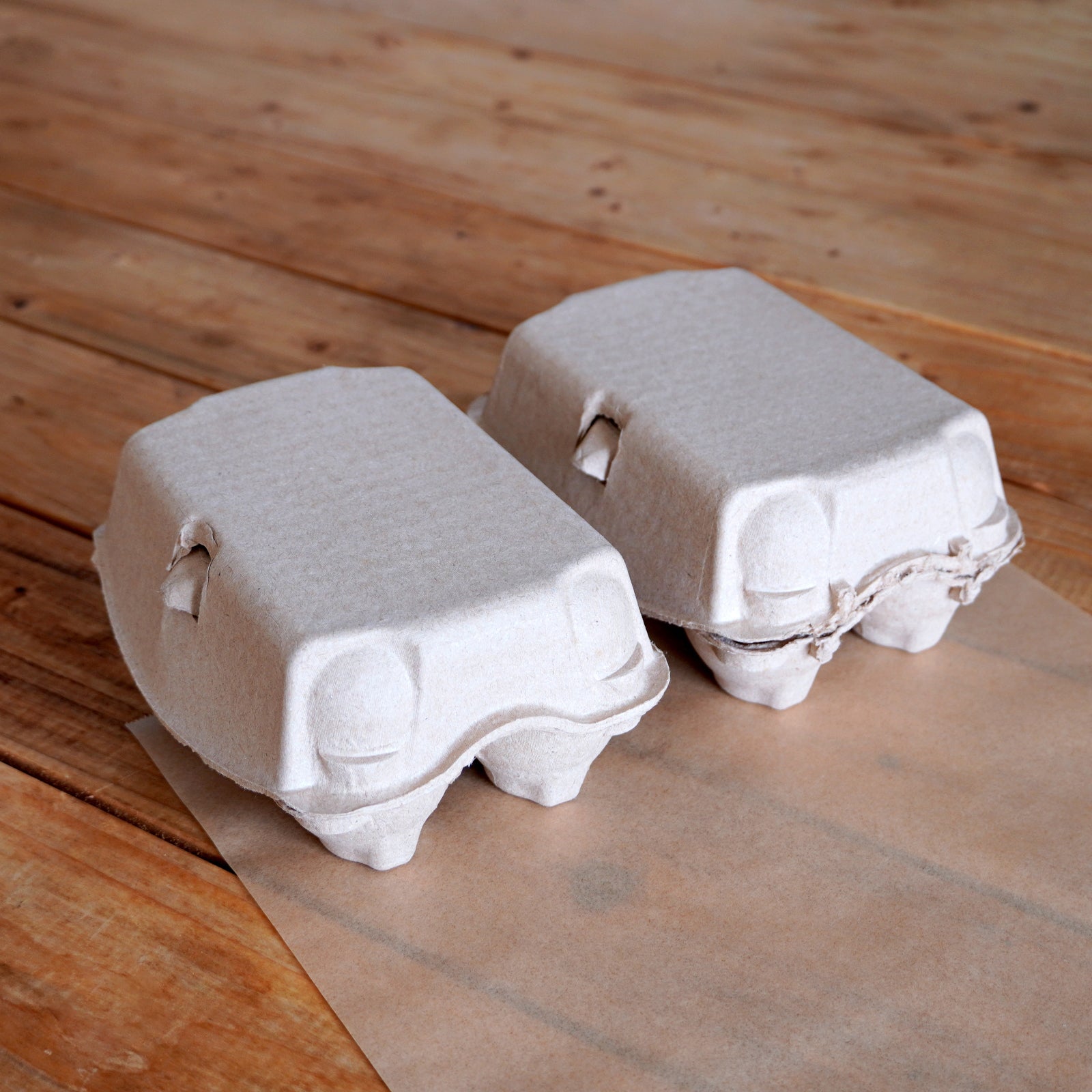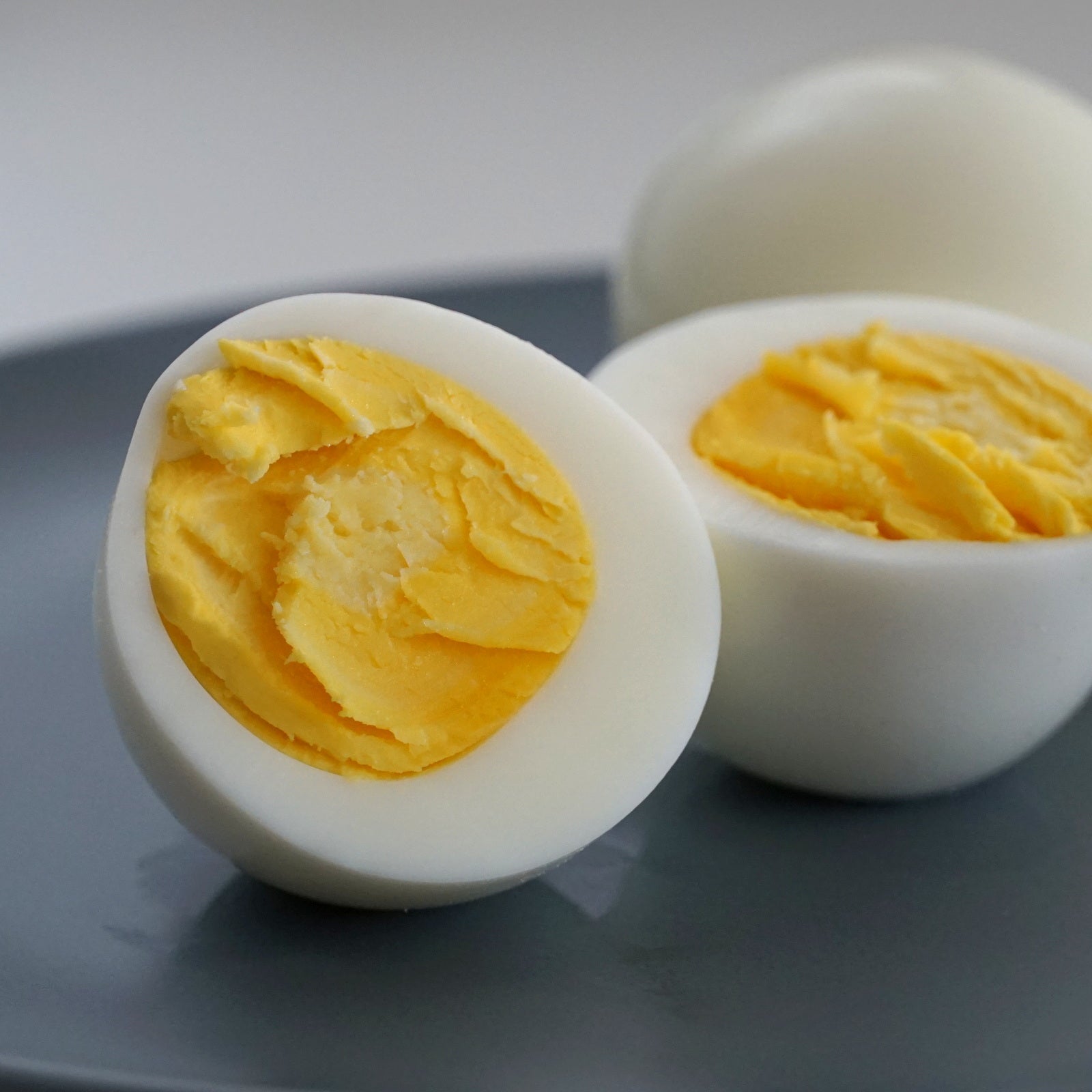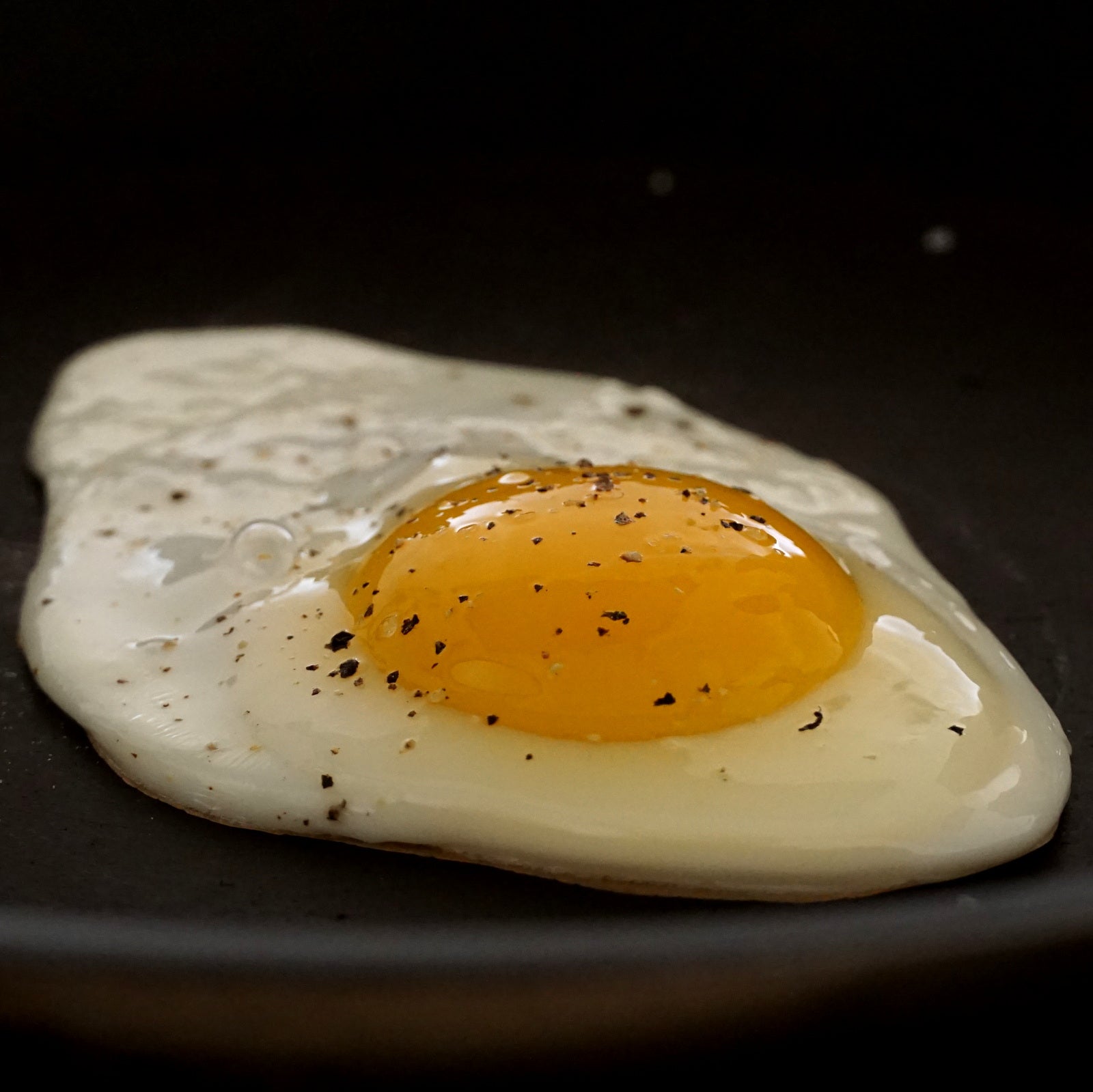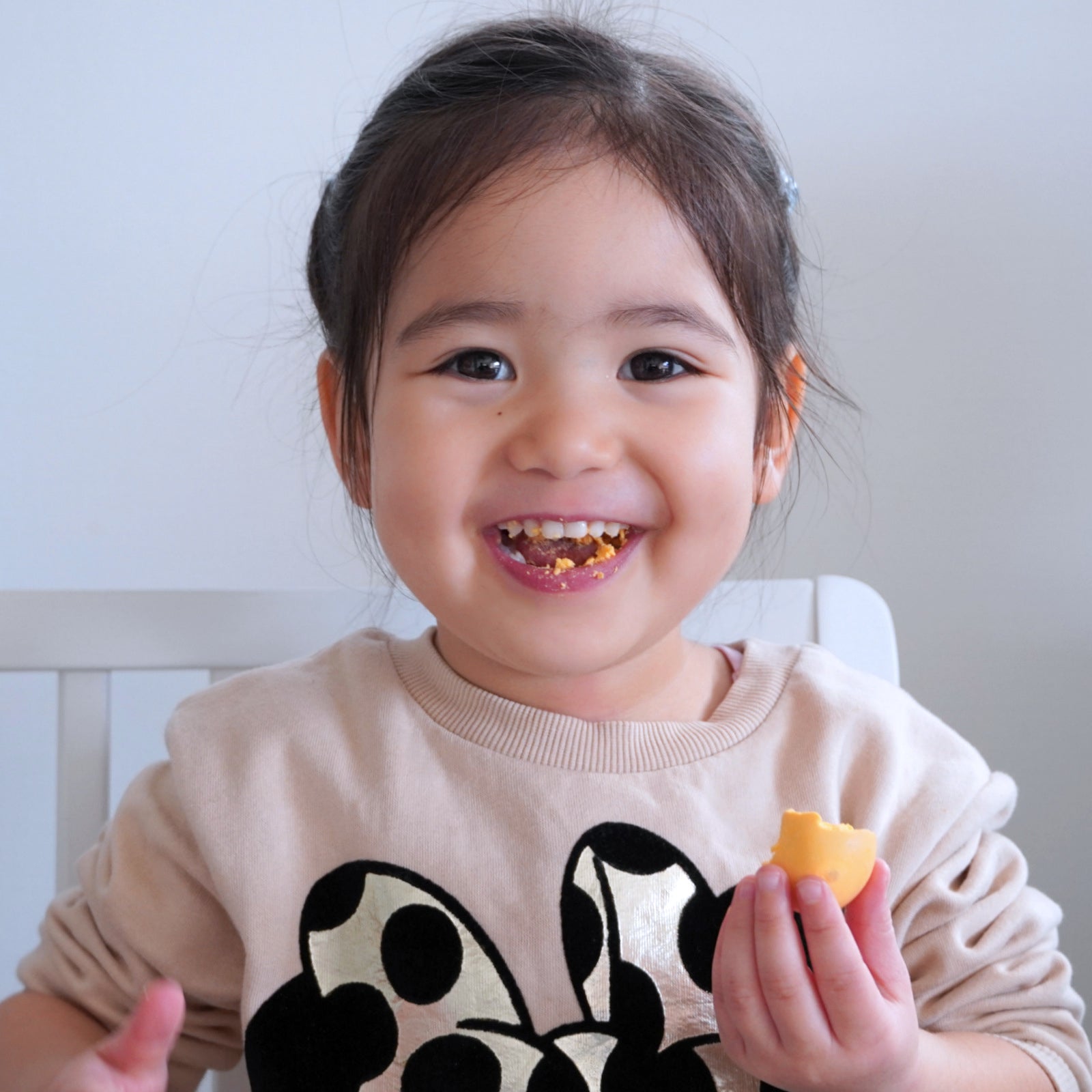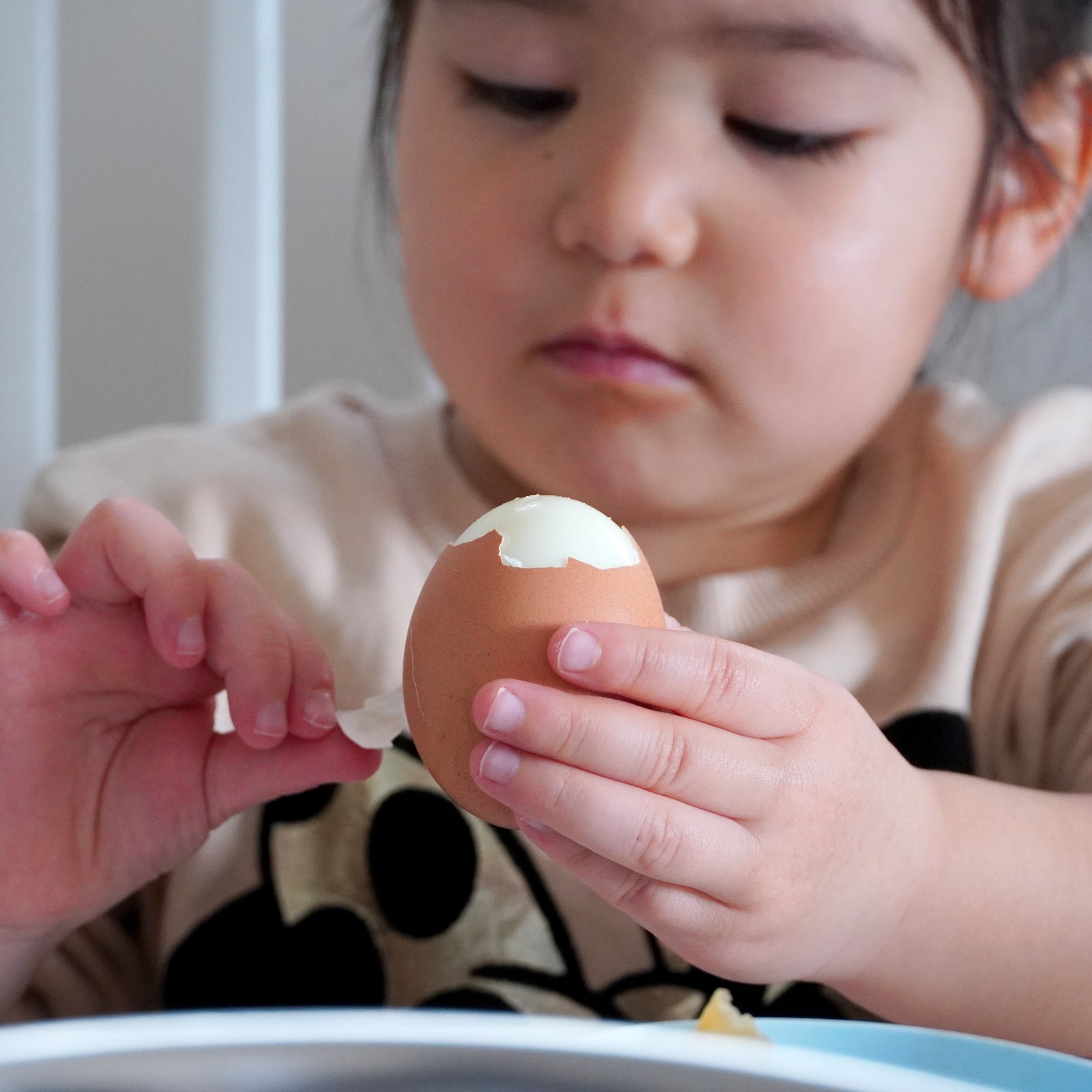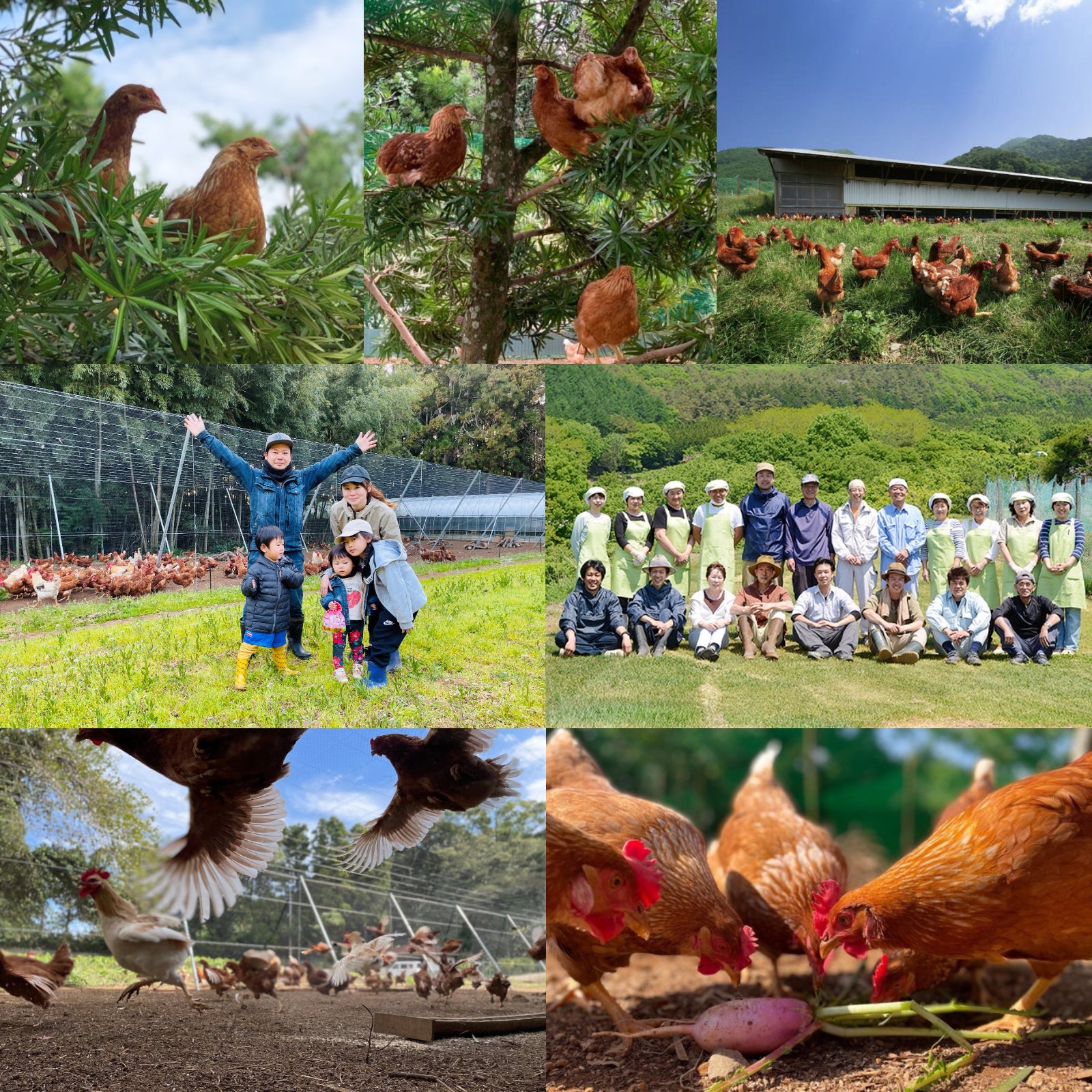 Real Free-Range Raw Eggs from Japan (12-30 Eggs)
Buy More, Save More:
12 Eggs (¥174/Egg)
Please note that this product will be shipped refrigerated from late April through September. Eggs are shipped for delivery on the earliest possible date. Unfortunately, due to the quick nature of expiration, delivery date requests can't be specified. Delivery time-frame requests, however, are possible. If you purchase eggs along with other items, the eggs will arrive separately.
The eggs you will receive are from either the Yamano Family Farm (aka. Natural Egg Lab) or Kurofuji Farm. Both farms raise their hens free-range throughout the year, and Horizon Farms is proud to offer both of their high-quality products after talking directly with the farms. Please note that we are not able to support specific farm requests. See below for more information about the farms.
Free-range eggs directly from the family farm to your plate. One pack contains 6 eggs. The minimum is two packs. Unfortunately, temperature-controlled shipping is the main cost factor, we highly recommend buying more than 2 packs. If you keep them in the refrigerator the best before date is approximately one week for raw consumption, but when cooked can be consumed even after the written expiration date.
The hens are raised stress-free in a free-range and natural environment. They have space to freely roam around, climb and carry out natural behaviors such as nesting, roosting, and foraging. They can run around and stretch their wings to their heart's desire. It goes without saying that the hens are never force-fed, and never given any chemicals such as preventative antibiotics or growth hormones. Because they are less stressed they are less likely to get sick - meaning they grow up both physically and mentally healthy, without the use of drugs.
These farms are committed not only to the health of the hens, but also to the quality of the eggs, and continue to pursue premium egg quality by blending in their own carefully selected seasonal green feed such as grass and greens, vegetables, fruits, and other high-quality feed. All feed is non-GMO. The eggs have a rich texture with no odor and an incredible milky taste. We hope you will enjoy our carefully selected high-quality eggs that can be enjoyed with peace of mind by the whole family. Please check the bottom of this page for photos taken at the real farms.
Things you need to know about free-range eggs.
About yolk color: The egg's yolk color is affected mainly by the hen's diet. Free-range hens are not fed a diet for the sole purpose to darken the yolk but are rather fed a healthy and well balanced and sustainable mix. Therefore the yolk color is lighter than your usual caged egg. 
About vitamin enrichment: Vitamin-enriched eggs are popular in Japan and these are obtained by feeding the hens much higher doses of feed containing vitamin E or D which will show up as residues in the egg. Free-range eggs are not artificially enriched.
About pasture-raising: In Japan, due to the existence of avian influenza (bird flu) and wild predators, it is very risky for chicken farms to leave the hens roaming outside the fences. For this reason, most free-range hens in Japan are protected by a fence as seen in the images. This does not limit the ability of the hens to lay their eggs in nests, run and spread their wings which are basic requirements for ethical farming. 
Contents
| | |
| --- | --- |
| Contents | 12 to 30 eggs, please choose the preferred count of eggs. |
| Quantity | 1 pack contains 6 eggs |
| Serves | One pack serves 6, depending on serving style. |
Shipping & Handling
| | |
| --- | --- |
| Shipping | Ships at room temperature. Shipping and delivery are chilled during the warmer months (April - September). If ordered with other products, the eggs will be delivered separately. |
| Handling | Keep chilled in the fridge below 10°C (45°F) |
| Cooking Method | Safe to be consumed raw, boiled, stirred, or use as an ingredient. |
| Best By | Indicated on the product package. Typically 1 week after arrival. |
Details
| | |
| --- | --- |
| Ingredients | Egg |
| Country of Origin | Japan |
| Packaging | Shock-resistant, environmentally friendly recycled and molded paper pulp. |
| Delivery Date | Shipped for delivery on the earliest possible date. Unfortunately, due to the quick nature of expiration, delivery date requests can't be specified. Delivery time-frame requests, however, are possible. |
| Temperature Control | During the warm and hot months between June and September, your order will arrive chilled. |
| Size and Shape | Free-range eggs vary in size, shell color, and shape. Free-range egg yolks also vary in color throughout the year. |
| Note | The eggs may contain brownish particles, but these are a pigment characteristic of red eggs and there are no safety issues when consumed. |
 ✔ Raised with care in a natural environment.
✔ All-year-round free-range. The hens can run freely, climb trees, and bathe in the sun.

✔ No antibiotics, no growth hormones - ever
✔ No GMO-feed.
✔ No odor, just a rich texture and an incredible milky taste!
✔ Continuos effort to increase egg quality by using our own blend of carefully selected high-quality non-GMO feed
At A Glance
Farm/Ranch
Yamano Family Farm (aka. The Natural Egg Lab) (Nagasaki)
Kurofuji Farm (Yamanashi)
Breeding

All-year free-range, pasture-raised.
Feeding
Corn, corn flour, soybeans, soybean meal, brown rice, rice bran, rice husks, ethoxyquin-free fish meal (no antibacterial or fungicide), calcium carbonate, calcium phosphate, salt, oyster shells, okara, seaweed, boiled red bean peel, chlorella, green feed, seasonal vegetables, seasonal fruits, shiitake mushroom waste bed, 250 types of viable bacteria (lactic acid, bacillus subtilis, coenzymes and other naturally occurring microbes), etc. all carefully selected high quality feed (completely non-GMO).
Traceability
100% fully traceable from hatchery to the farm to your plate.
Growth Hormones
Never
Antibiotics
Never
GMO-feed
Never
Best eggs ever eaten in Japan.
We love eggs and eat them raw or any type of cooking.
These are so healthy we can never eat any other eggs.
We will buy again and again. Thank you !
Translated from Japanese: The yolk is a beautiful yellow!
These eggs were delicious and with no odor!
They were delicious.
Translated from Japanese: The eggs arrived safely.
Thank you very much.
They're very tasty.
I can eat them safely.
I really appreciate it.
I will order again.
These omega 3 eggs are delicious! I loved the taste and definitely no odor plus you can eat it without any worries knowing that these comes from a pasture raised chicken!
Translated from Japanese: It was a refreshing egg with no odor.
It was delicious.