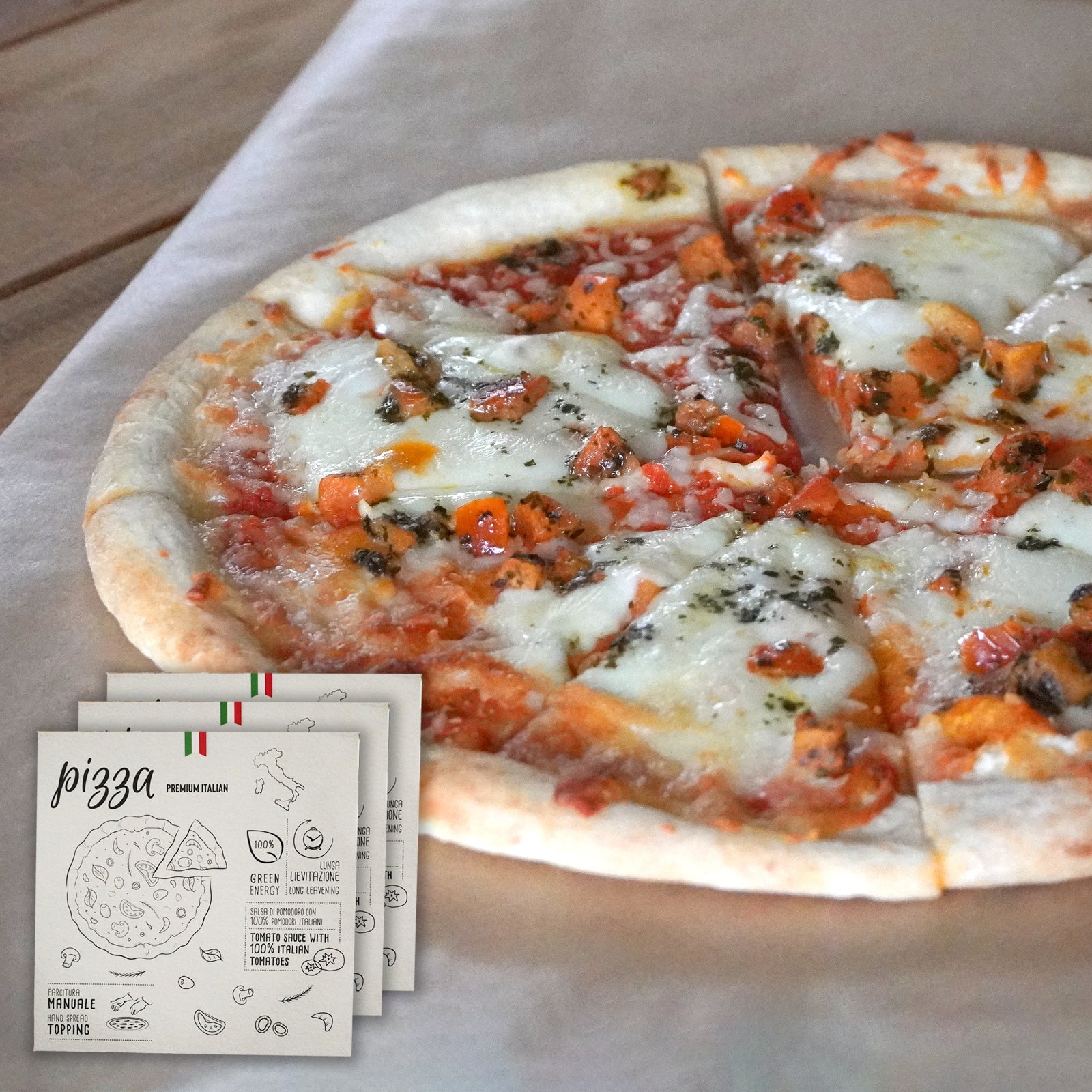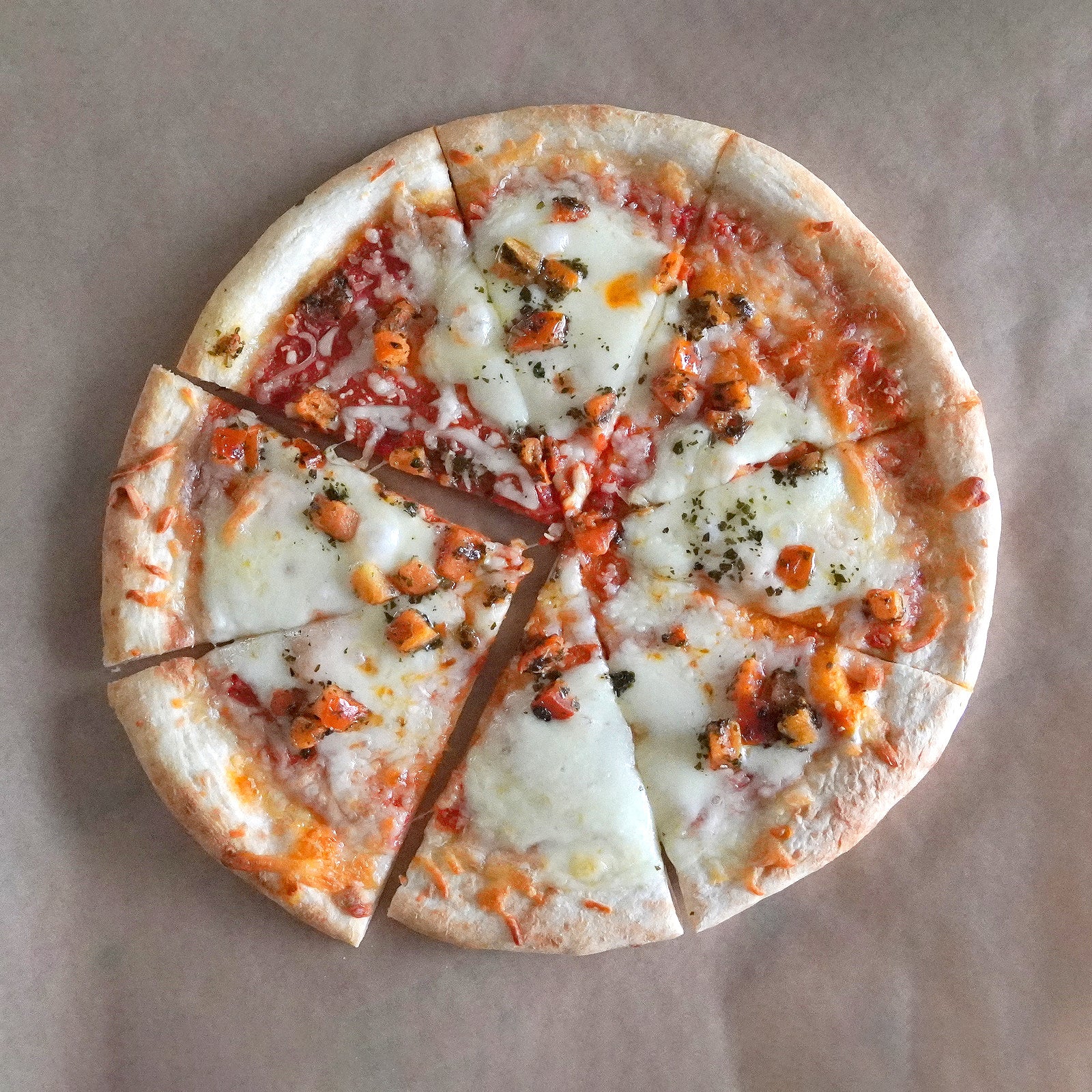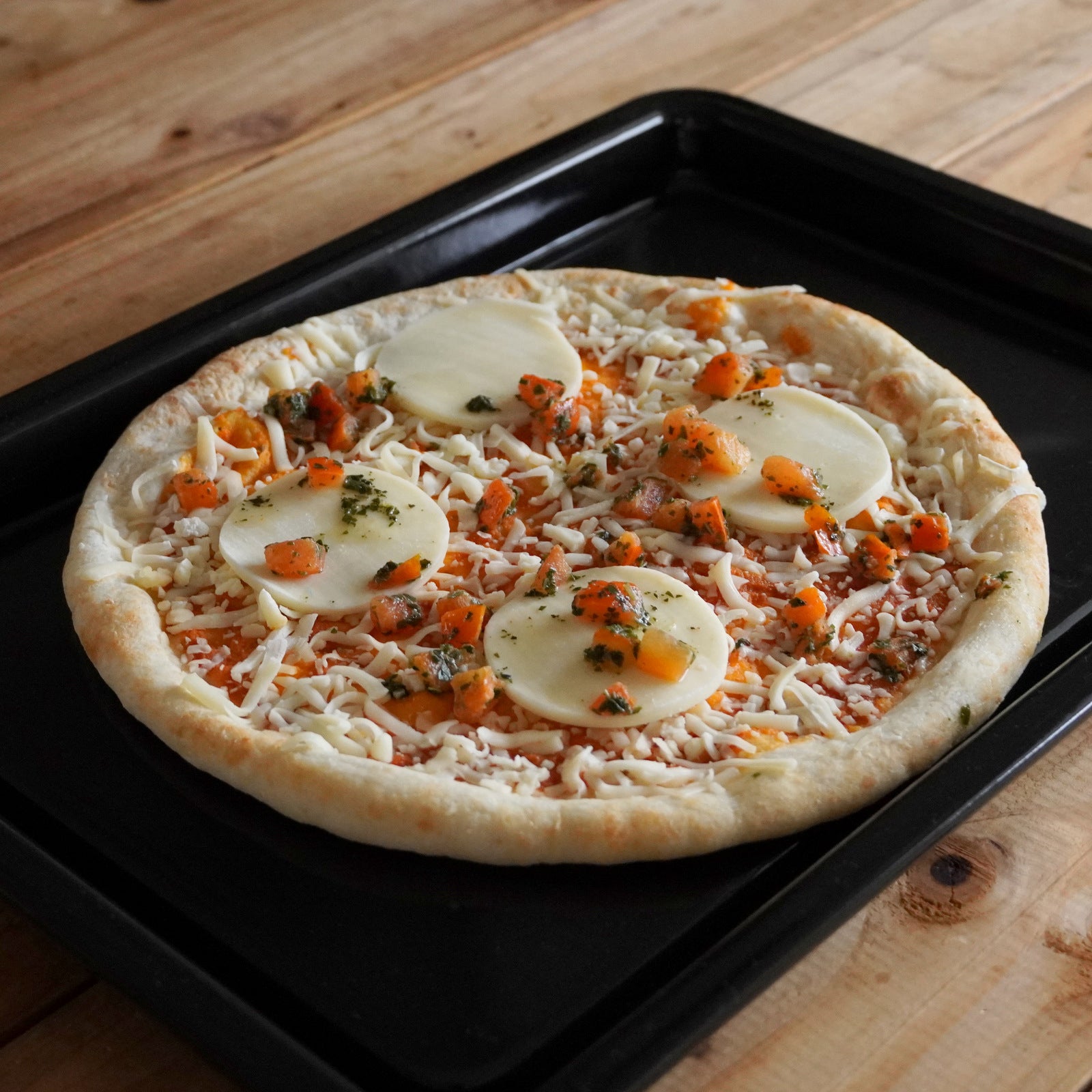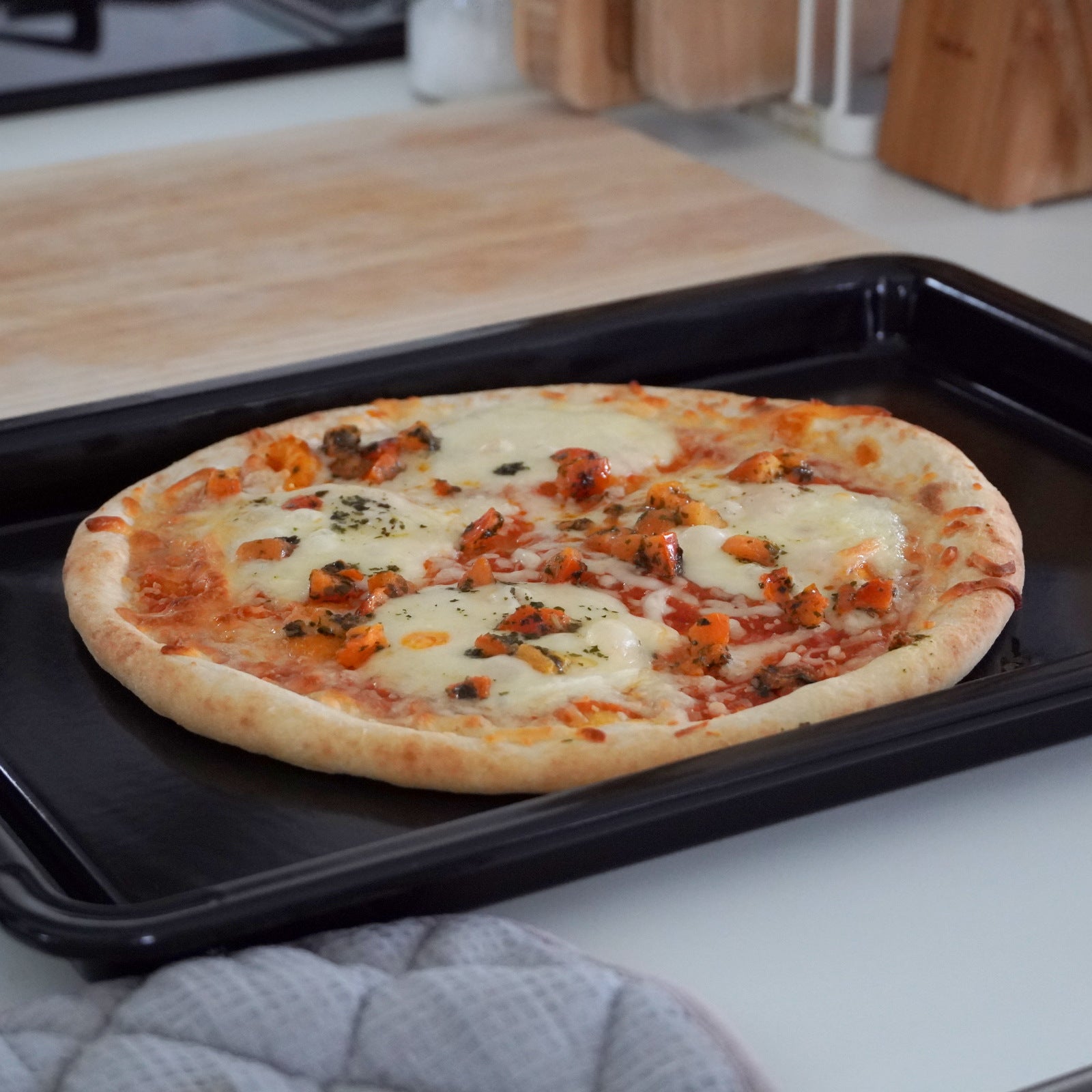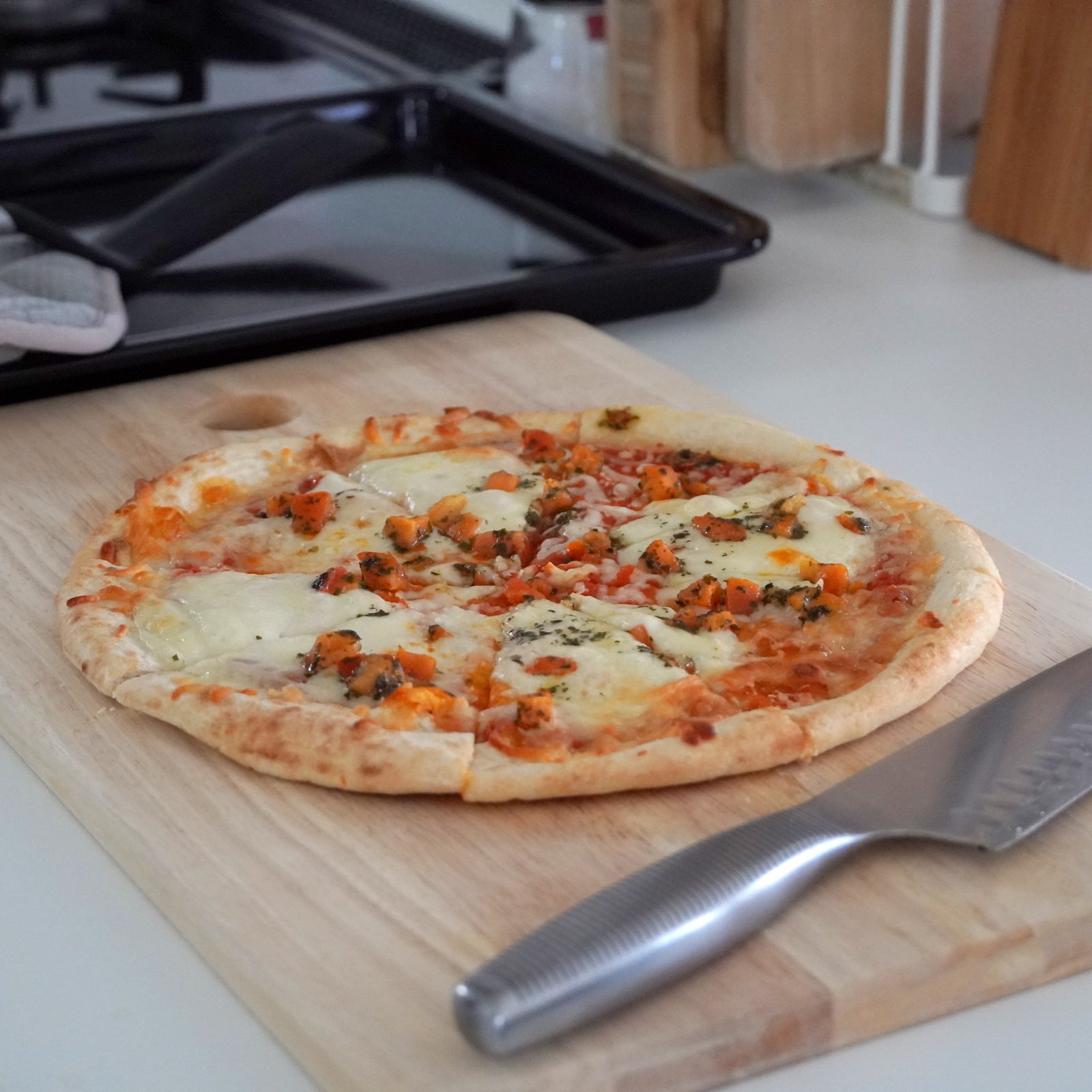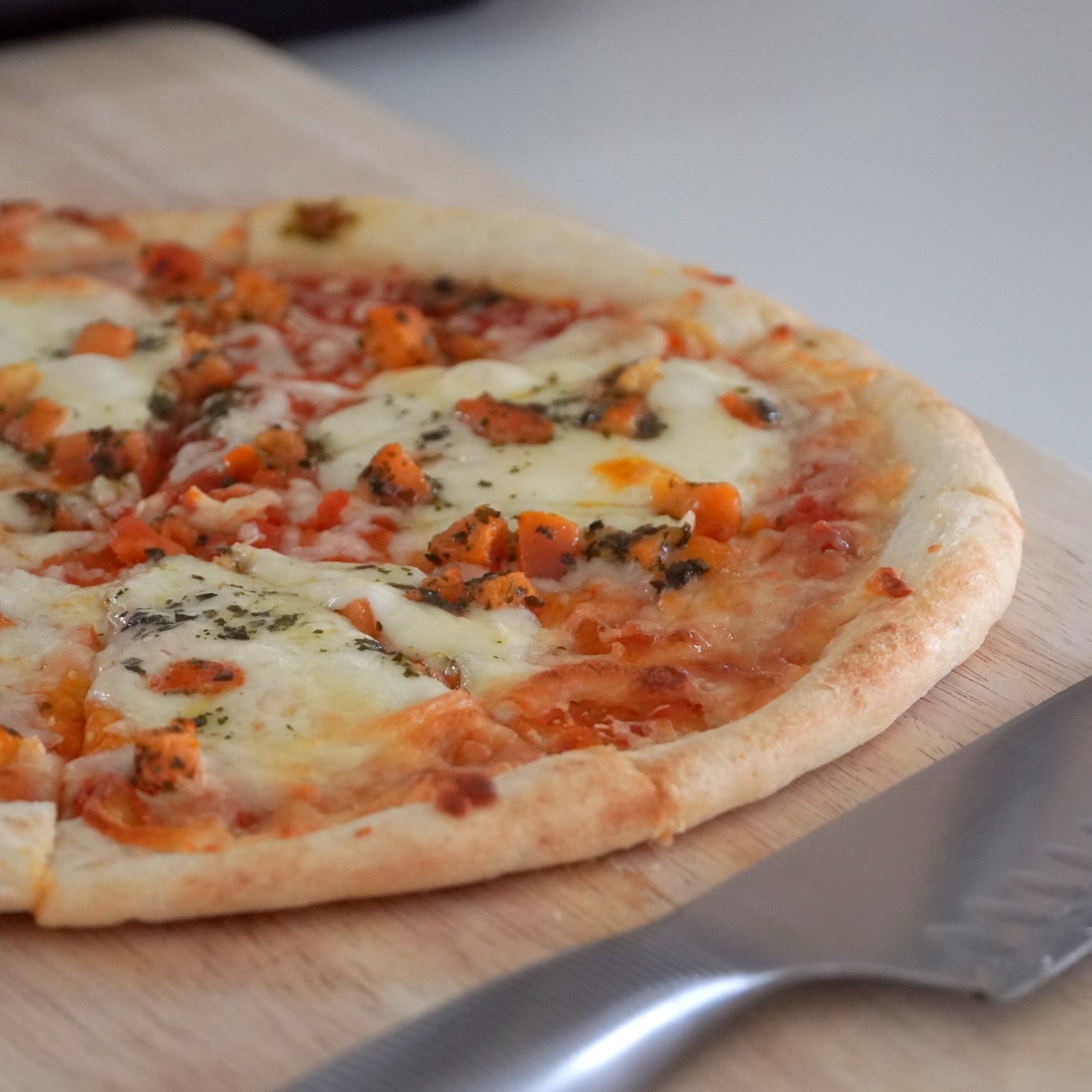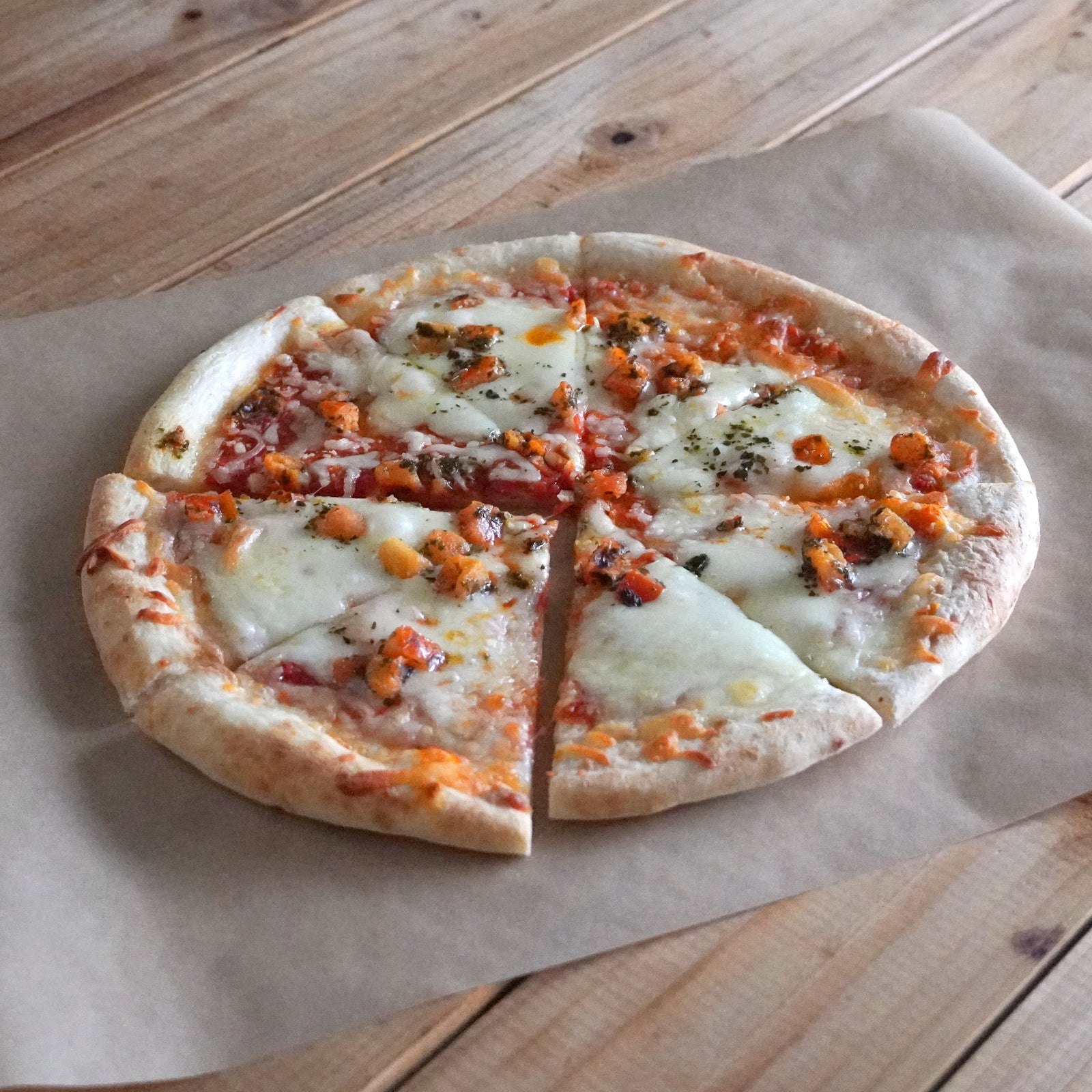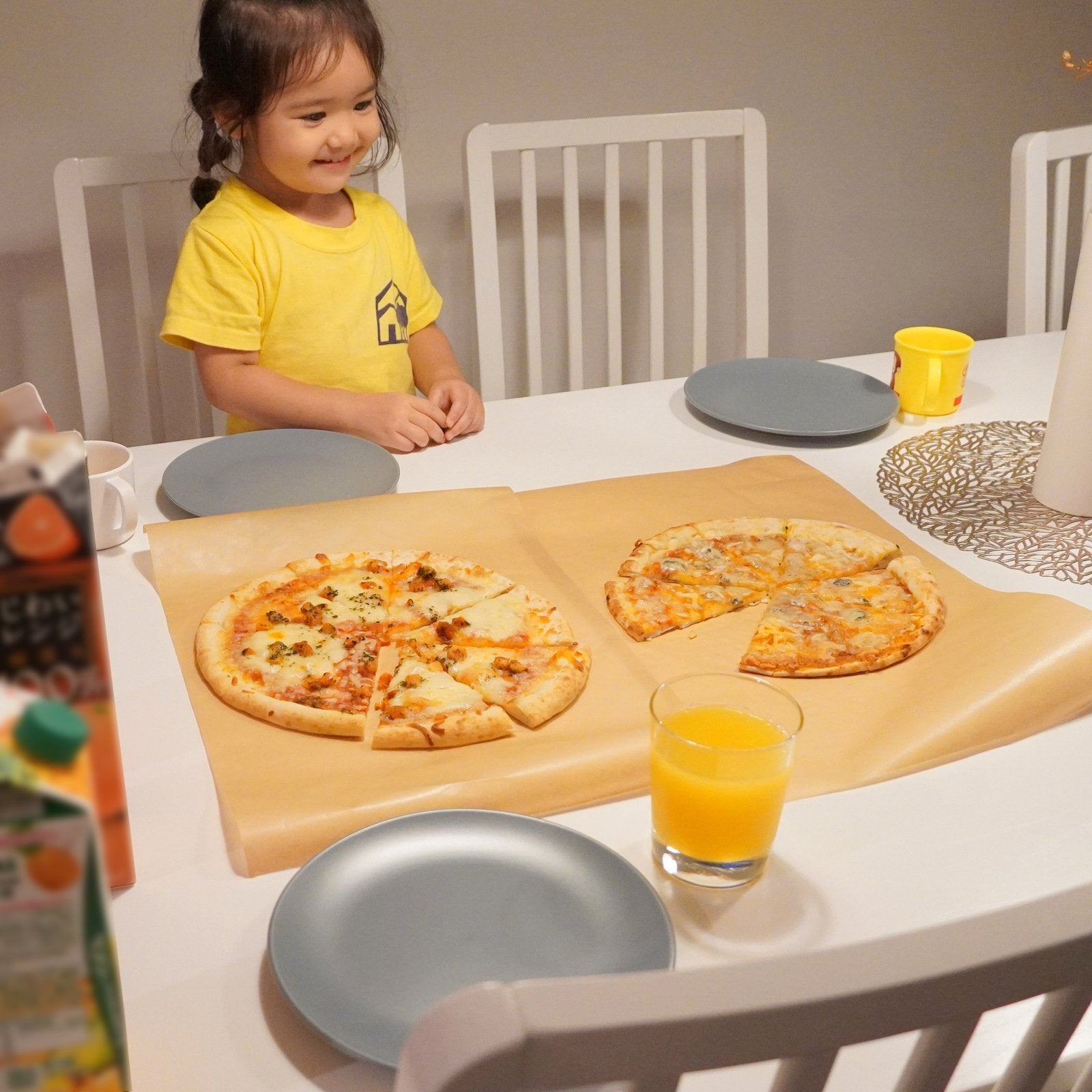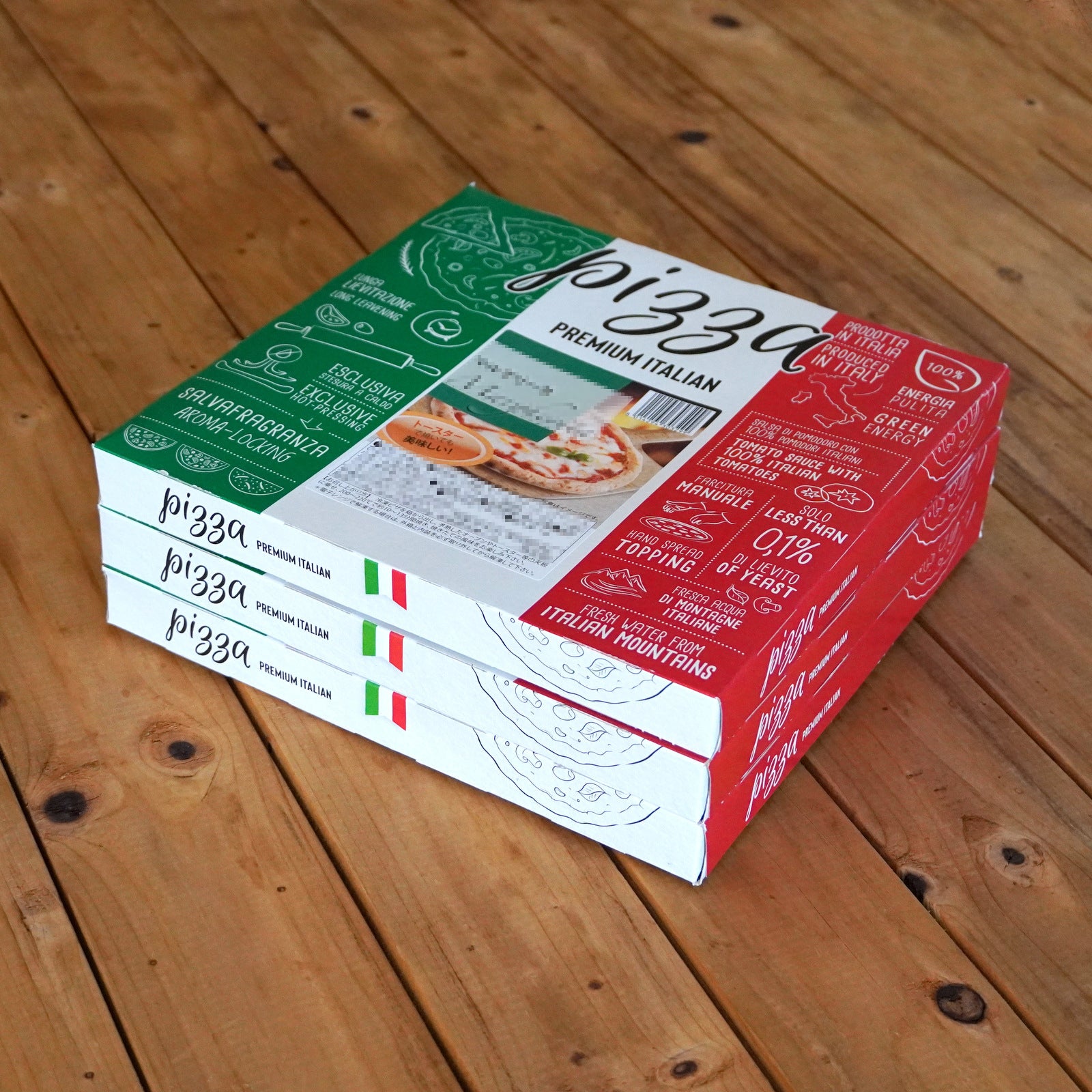 All-Natural Frozen Pizza Margherita from Italy (25cm x 3)
Buy More, Save More:
3 Pizzas (Regular Price)
Hand-made pizza from Italy made with only 100% natural ingredients - the way pizza should be. Free of preservatives, additives, or any other nasties. At 25cm (9.8") in size, these are perfectly sized to fit Japanese ovens. All ingredients are from Italy and locally sourced. The pizza is pre-baked in a stone oven and only requires heating. Taken out of the freezer one pizza is ready within 15 minutes. Perfect for lazy Sundays or when the kids "don't feel like eating". Although we recommend heating in an oven for best results, it can also be heated in a small toaster oven. You receive 3 packs, so a total of 3 whole pizzas! Each pizza can easily be cut into 8 slices.
Contents
| | |
| --- | --- |
| Contents | 3 whole pizzas, each sized 25cm (9.8") |
| Weight | Approx. 356g each, a total of 1kg |
Shipping & Handling
| | |
| --- | --- |
| Shipping | Shipping and delivery is frozen. |
| Handling | Keep refrigerated below -18°C (0°F) |
| Expiration | Frozen: check the product label, usually more than 1 month |
Details
Ingredients
Wheat flour, mozzarella cheese, tomato sauce, sunflower oil, salt, herbs, olive oil, yeast, maltodextrin, yeast extract (contains traces of milk and wheat)

Allergens
May contain traces of milk or wheat.
Packaging
Paper carton

Processing
Processed in Italy


Vegetarian

Contains no animal rennet. Suitable for vegetarians.

Nutritional Facts
Based on 100g serving size

Calories: 261 kcal
Protein: 9.8g
Total Fat: 11.0g
Total Carbohydrate: 30.0g
Salt content: 1.1g
Instructions
Pre-heat oven to 200 degrees C, place in the middle rack for 10-13 minutes until the cheese has completely melted. Serve and enjoy while warm.
It's very convenient having these pizzas on hand in the freezer for a quick dinner. We like that they have no additives.
Great!
It's a great product and so convenient to have a great quality pizza in the frizzer.
Delicious pizza that is enjoyed by our whole family
The best frozen pizza I have found so far. I will definitely buy it again.
Crispy and delicious
Translated from Japanese: I baked it in the oven until golden brown.
I added cheese and it turned out like a pizza from a restaurant.
I was satisfied.