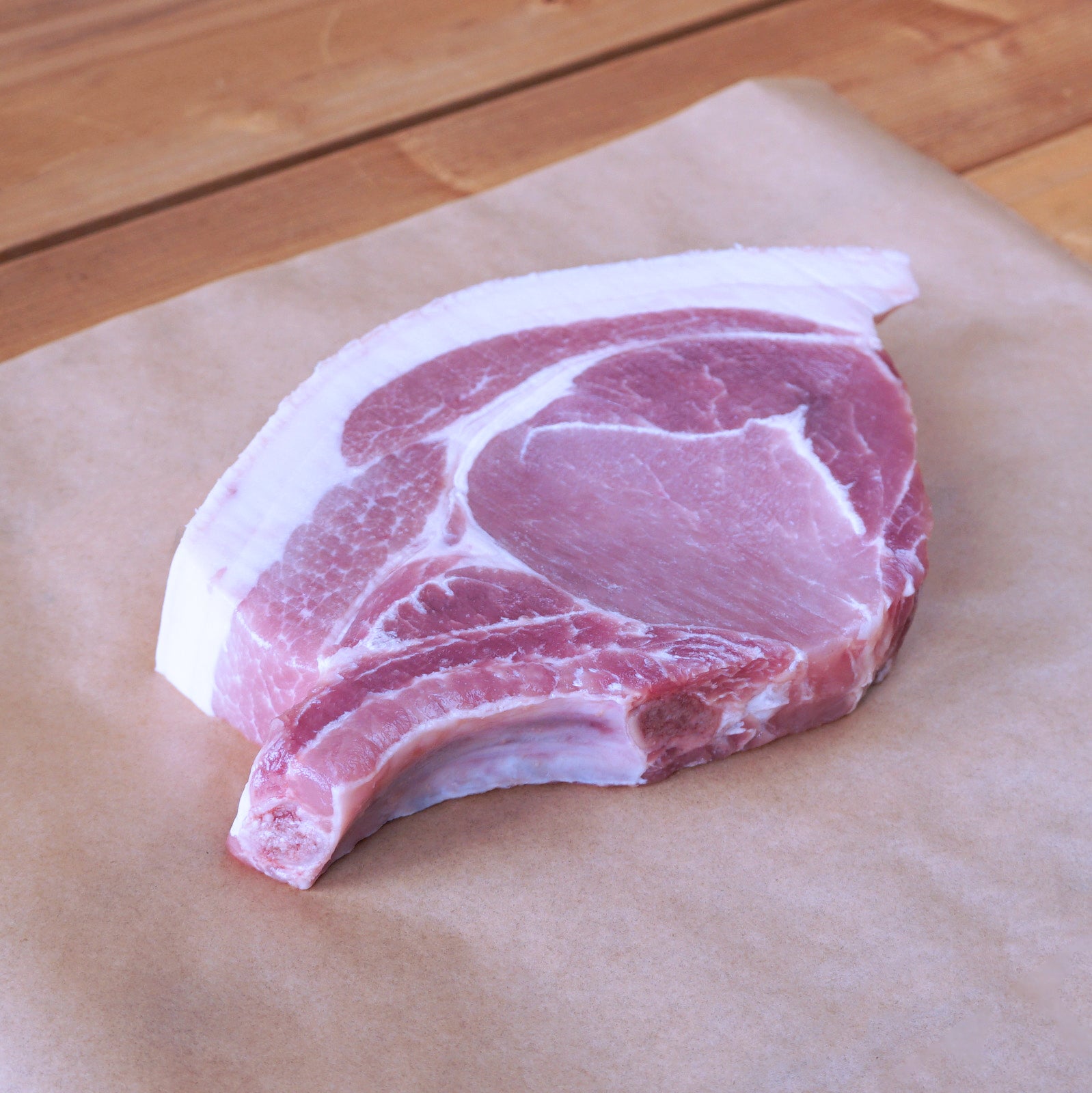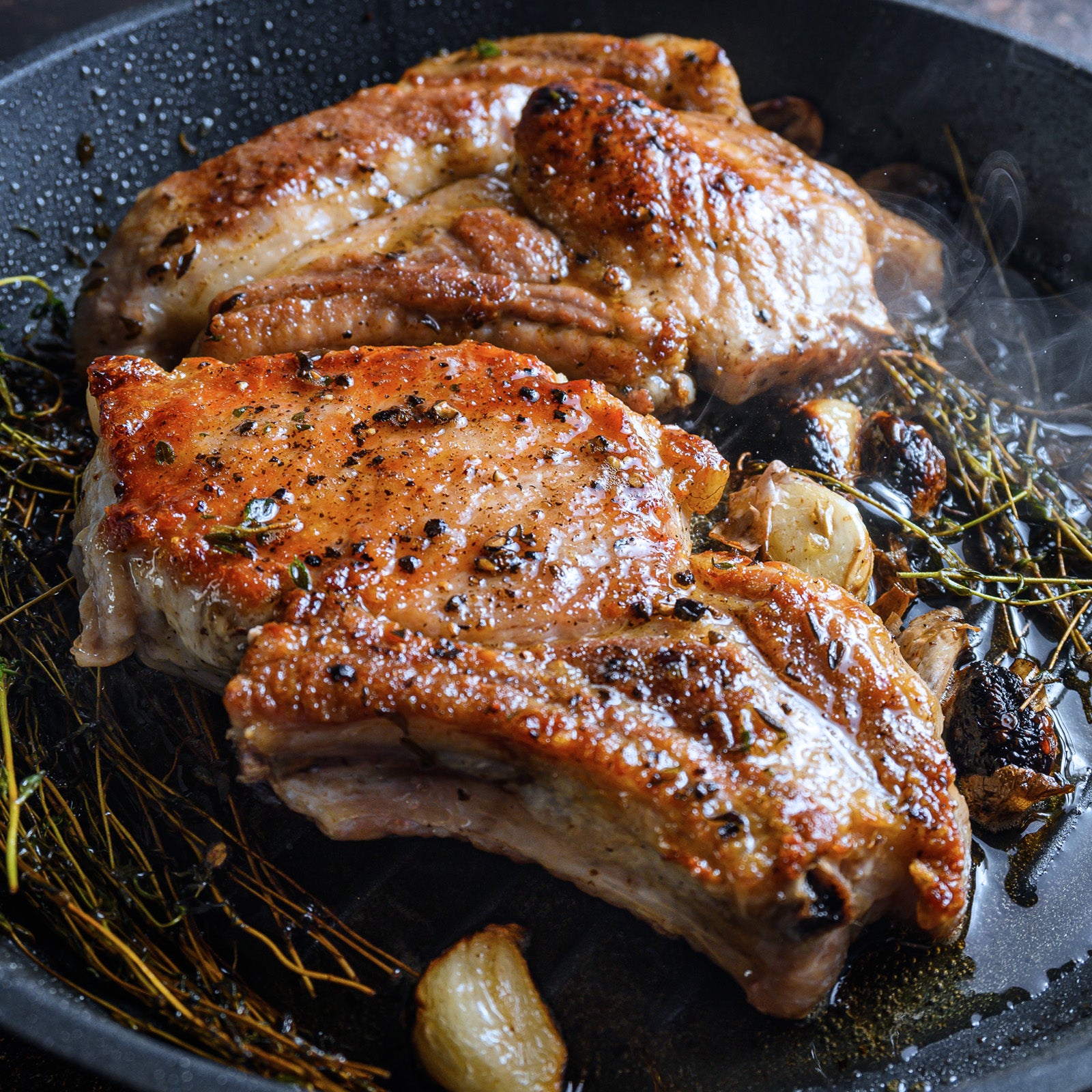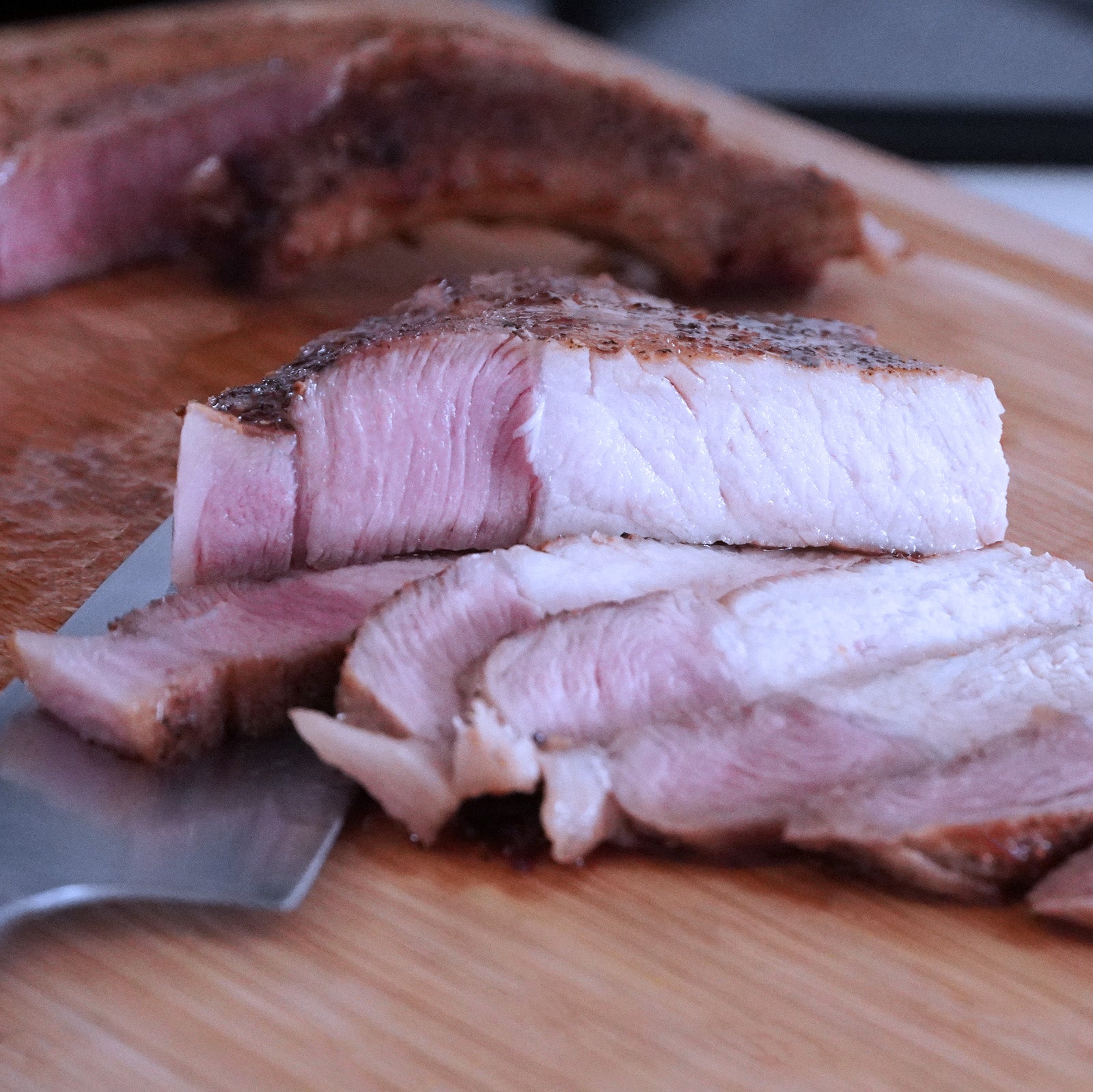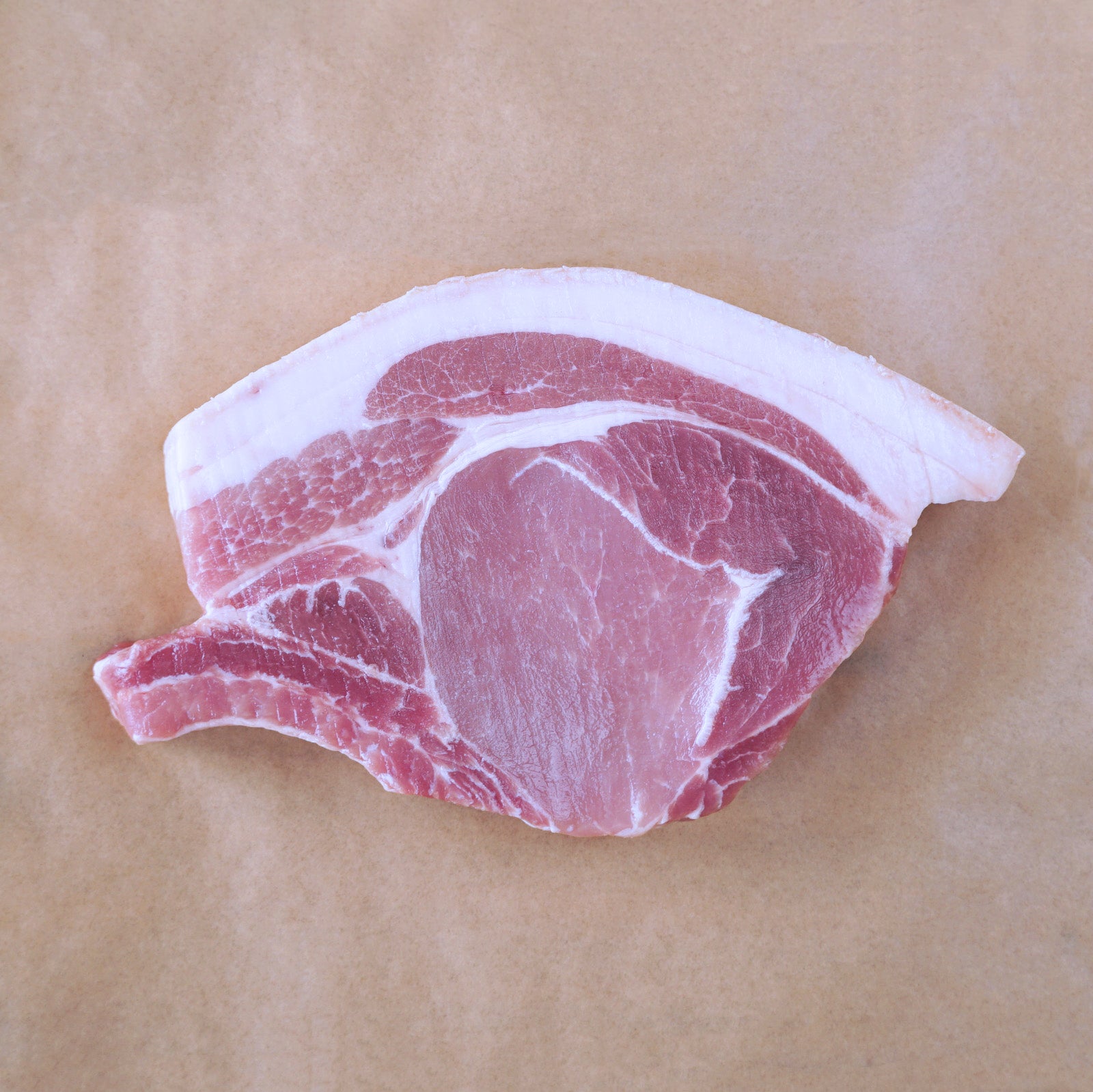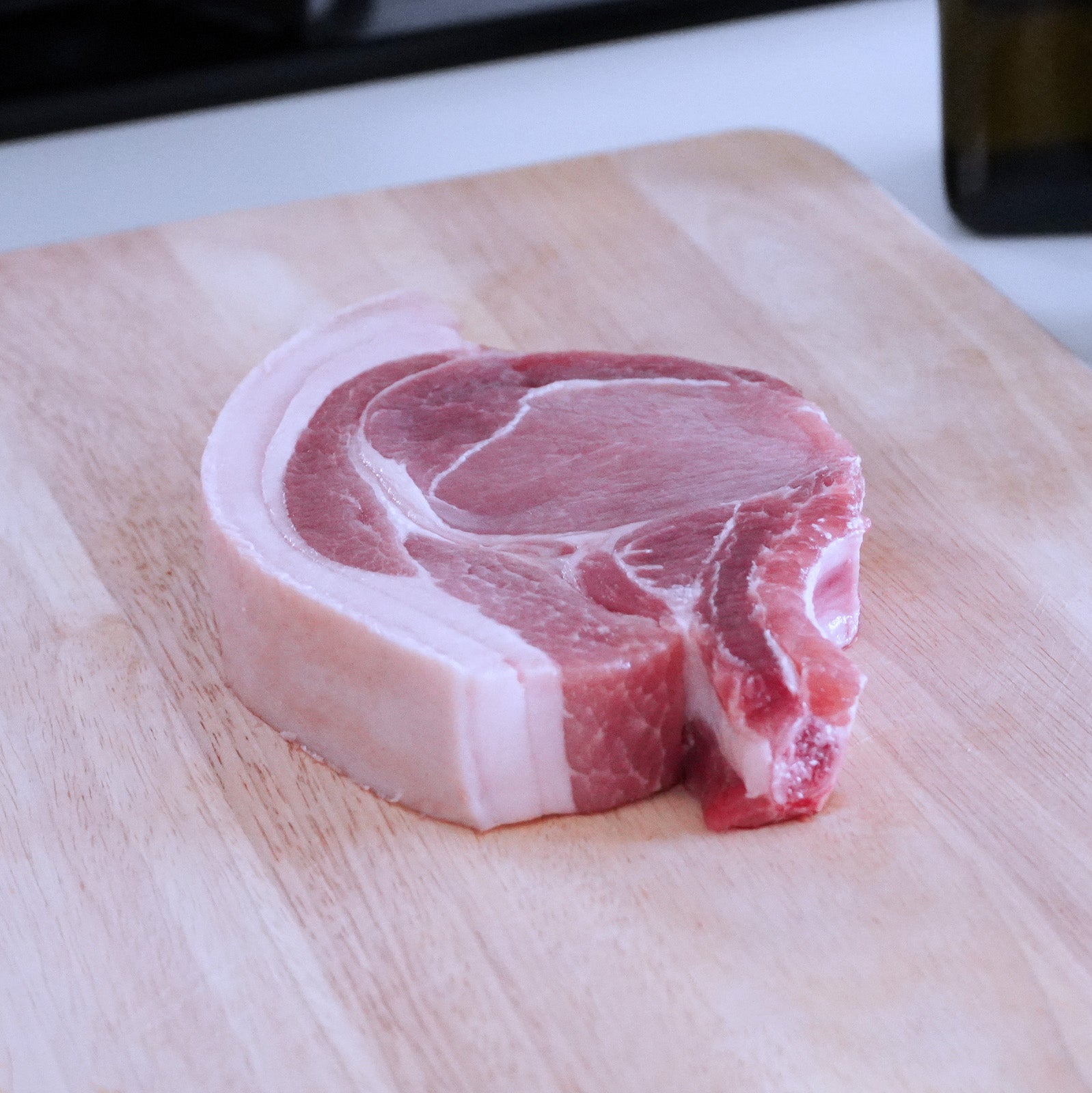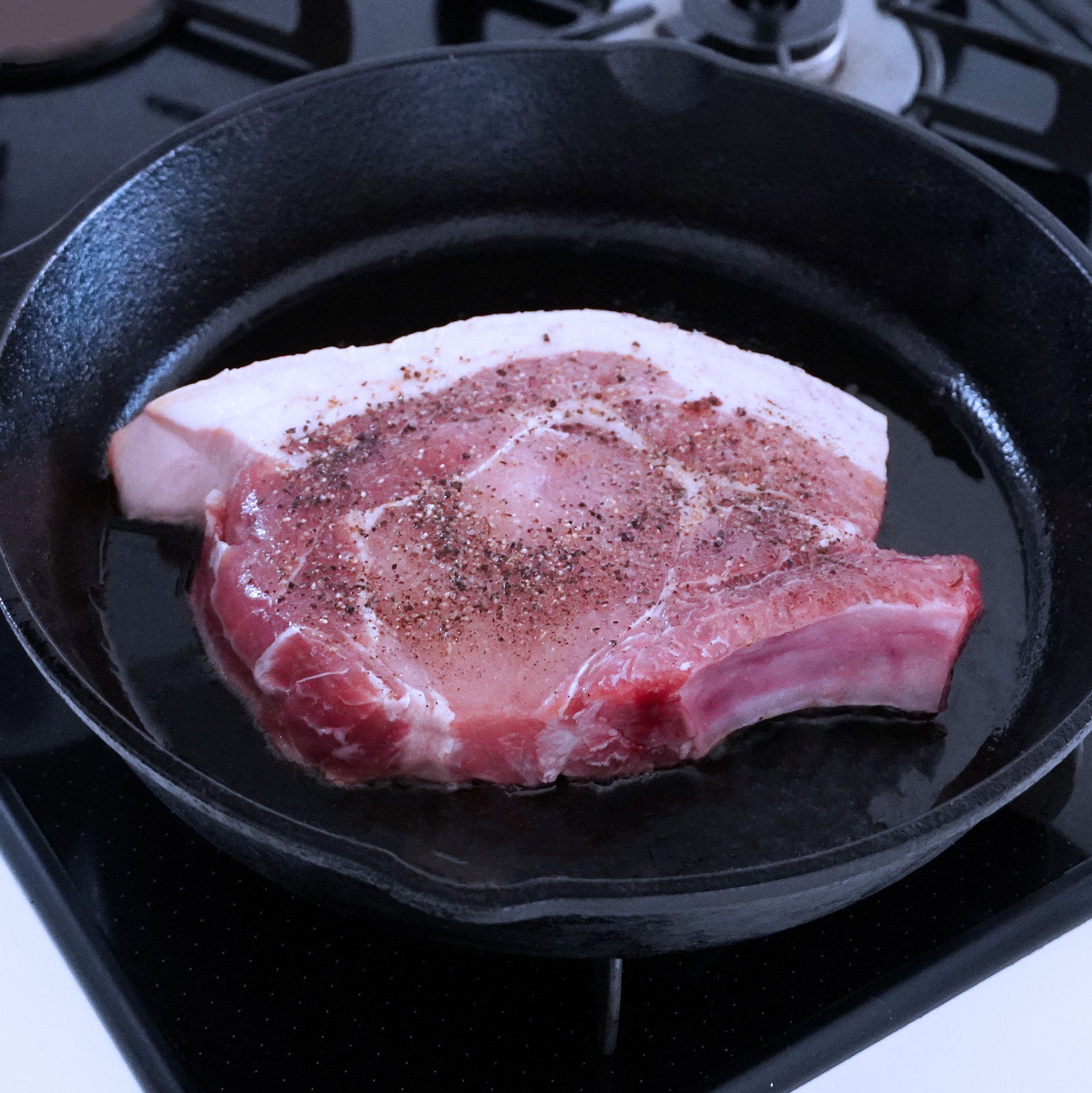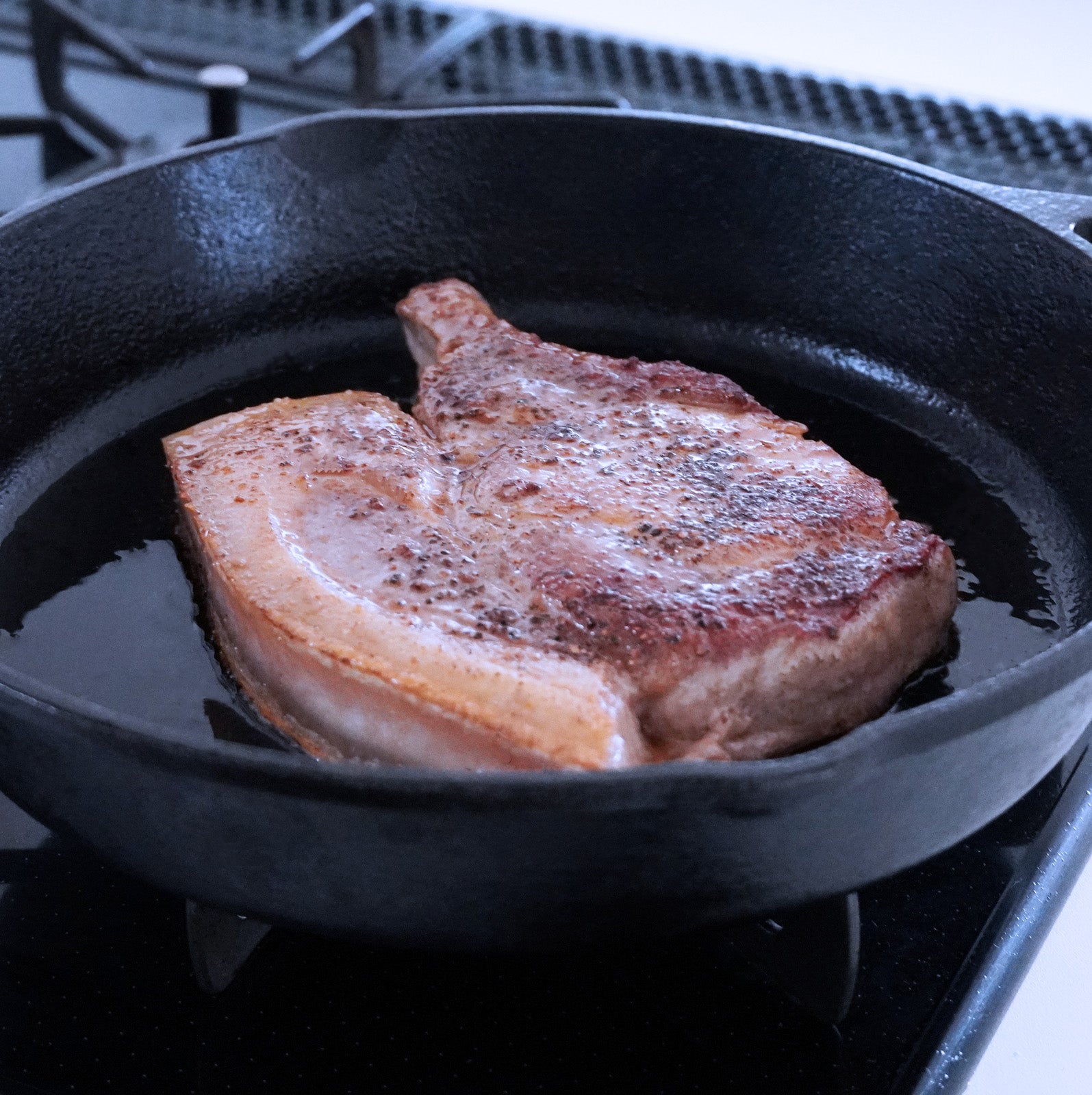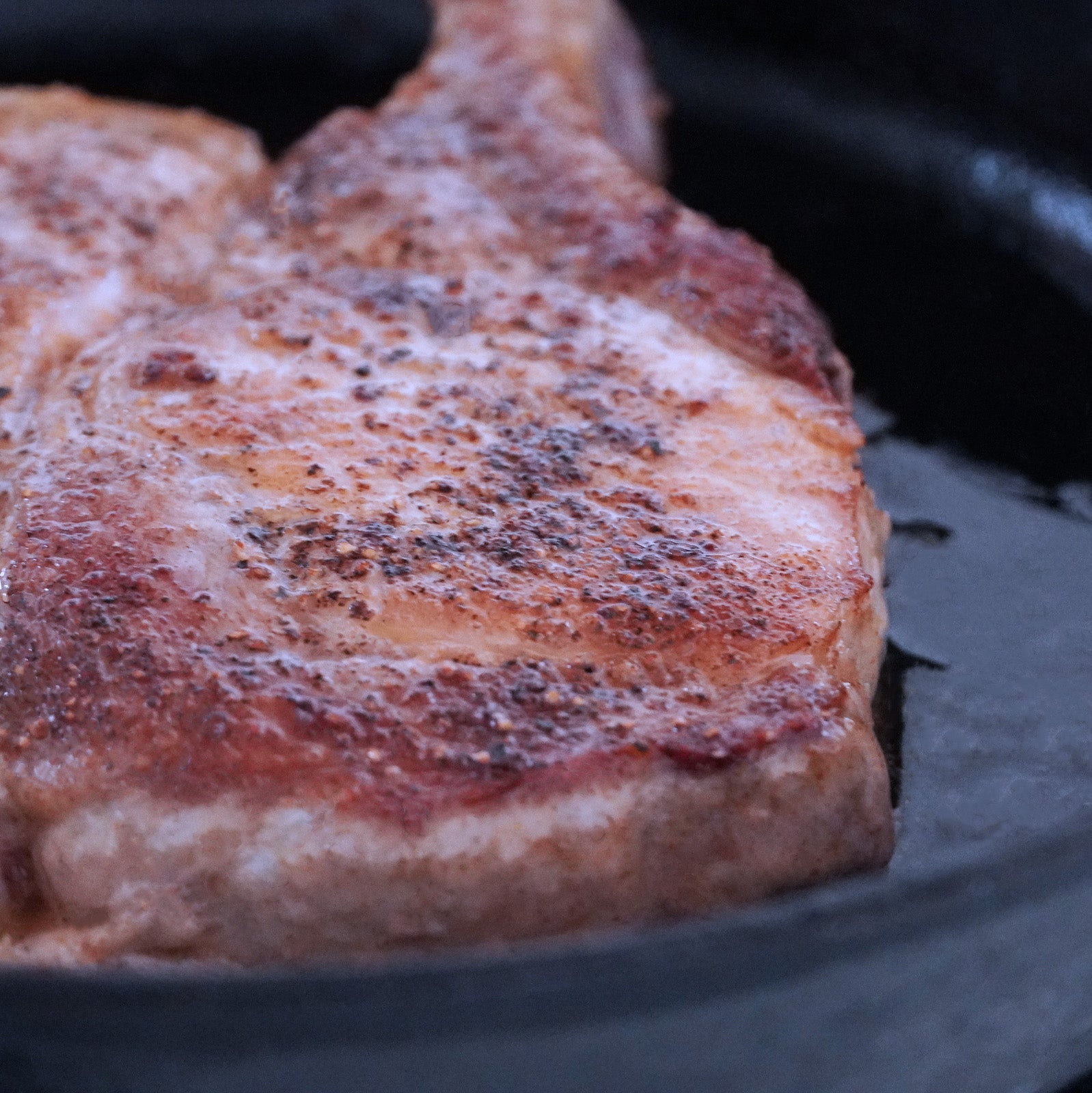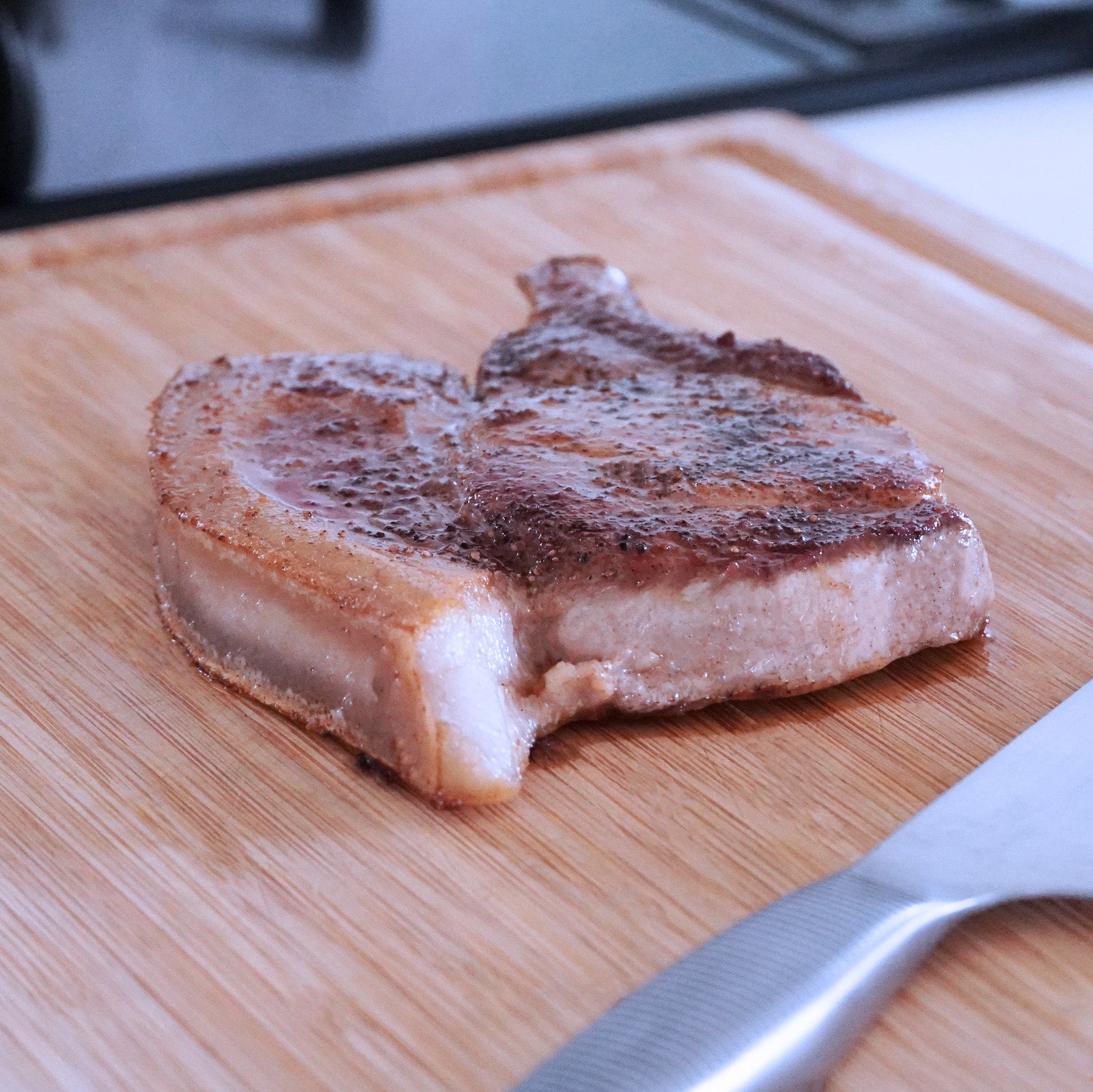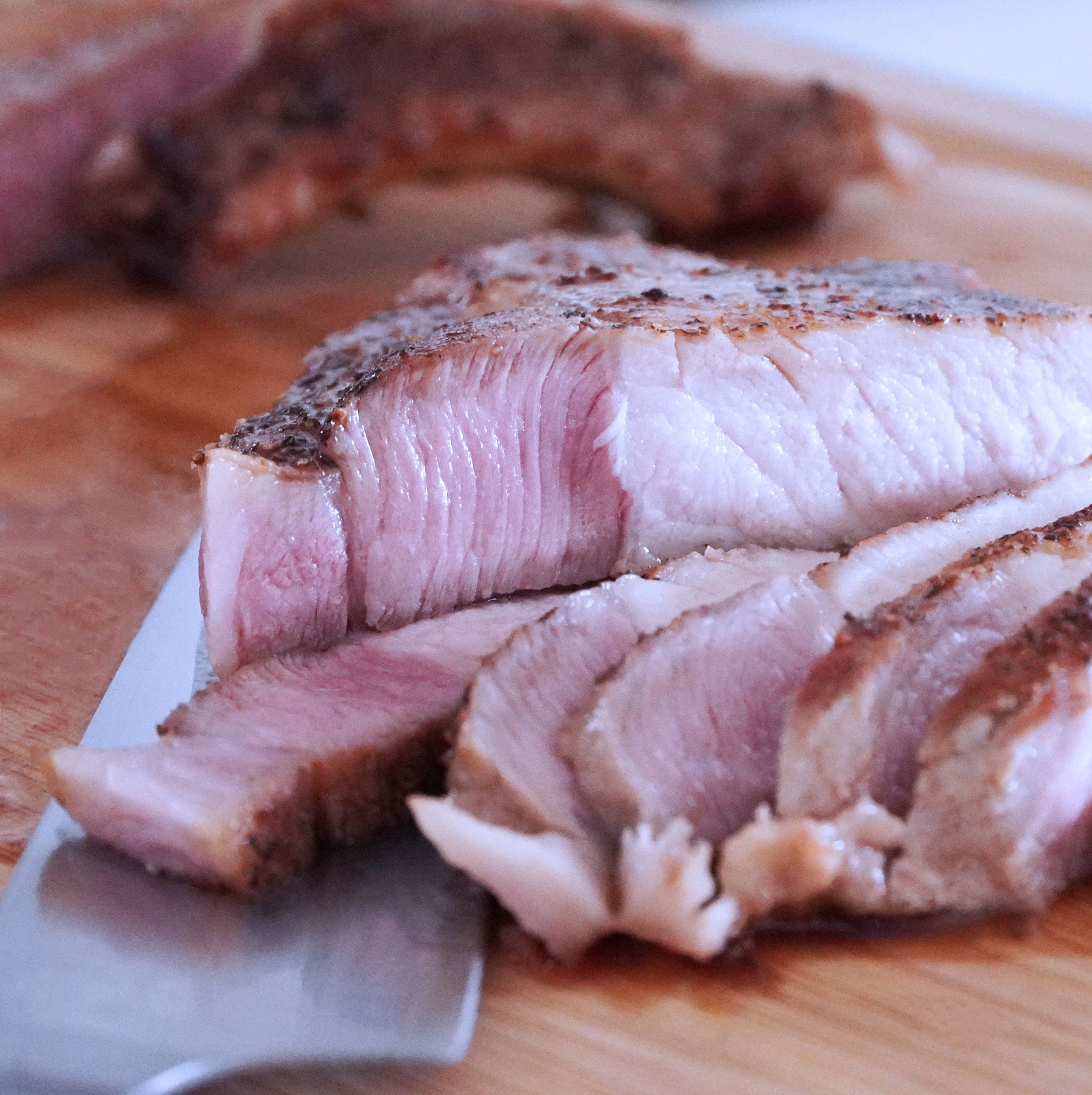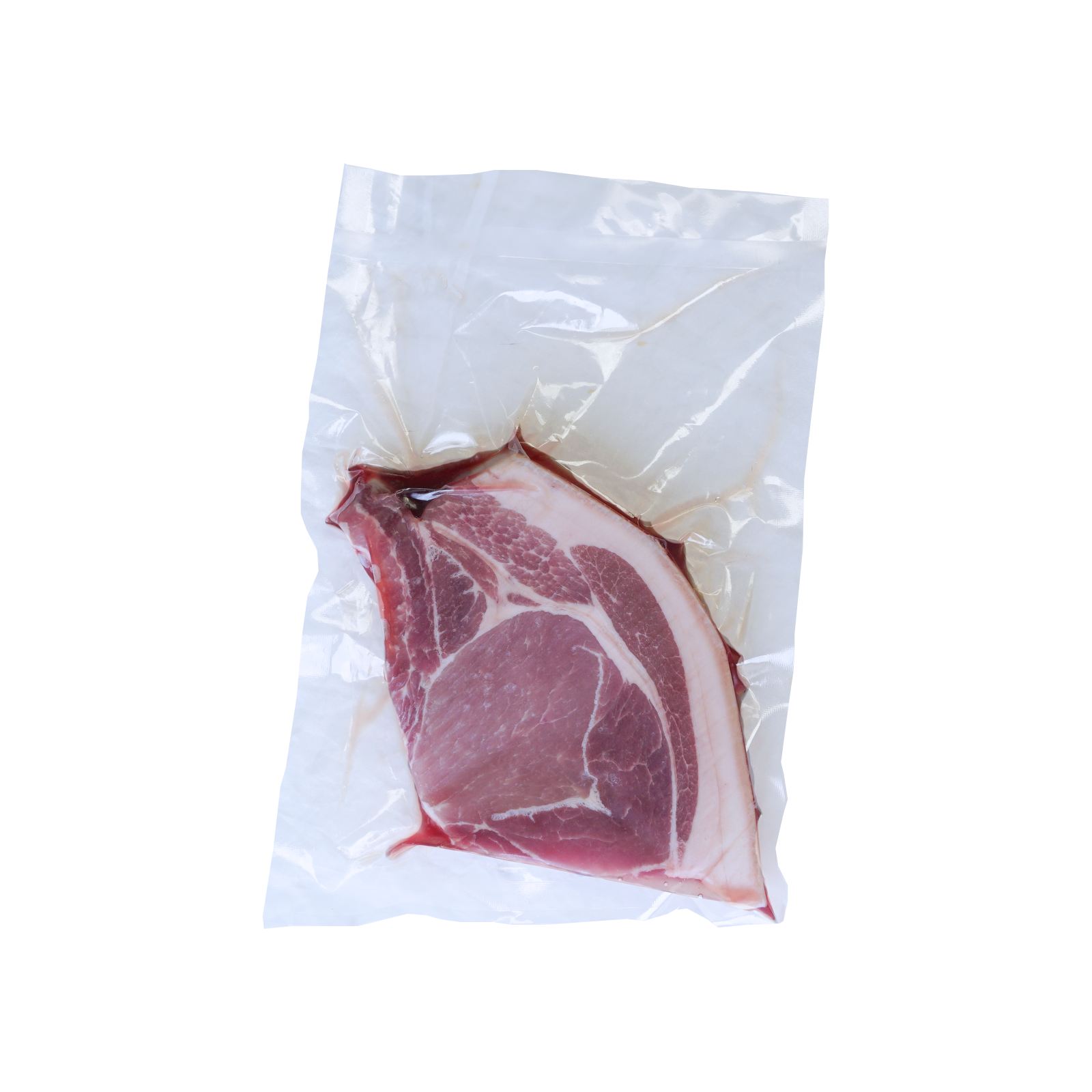 Free-Range Bone-In Pork Chop from Australia (250g)
Buy More, Save More:
1 Pack (Regular Price)
The all-time favorite pork cut for BBQ fans. A 250g (8.8oz) thick-cut bone-in pork chop. The bone adds additional flavor and juiciness to the surrounding meat. Also, a bone-in chop of meat is impressive and looks better on the grill. This pork chop performs best on the grill or in the oven. Cook low and slow. Due to its high quality, there is no need to marinate it for many hours. A simple seasoning rub with olive oil shortly before cooking will do the trick.
✔ Humanely raised free-range pigs from Australia.
✔ The pigs live outdoors where they can truffle and play.
✔ Sows raise their piglets in individual straw-filled huts and have room to roam, can wallow in mud, and socialize with each other. Absolutely no gestation crates.
✔ Pigs are fed a natural, nutritiously balanced diet free of chemical residues. All feed is free of GMOs.
✔ No antibiotics or growth hormones - ever.
Contents
| | |
| --- | --- |
| Contents | 1 pork chop |
| Weight | 250g (8.8oz) |
| Serves | Serves 1 (depending on the recipe and usage) |
Shipping & Handling
Shipping
Shipping and delivery is frozen
Handling
Keep frozen below -18°C (0°F)
Defrosting Time
In the fridge: approx. 24h
In ice-water: approx. 3h
Cooking Method
Grill, Oven

Expiration
Frozen: see packaging label (usually more than 3 months)
Chilled: Please consume unopened pack within 2 days.
Details
| | |
| --- | --- |
| Also known as | Center loin chop, center-cut loin chop, loin pork chop, pork loin end chop, porterhouse, top-loin chop |
| Ingredients | Pork |
| Country of Origin | Australia |
| Cut from | Bone-In Loin |
| Packaging | Vacuum packed |
At A Glance
| | |
| --- | --- |
| Pork Breed | Berkshire Mixed Breed |
| Farm/Ranch | Contracted small-scale family farms |
| Breeding | All-year free-range pasture/mud raised |
| Feeding | Natural non-GMO feed only. Corn, barley, wheat, soybean meal, extraction meal, mineral mixtures.  |
| Traceability | 100% fully traceable from farm to fork |
| Growth Hormones | Never |
| Subtherapeutic Antibiotics Use | Never |
| Animal By-Product Feeding | Never |
| GMO Feed | Never |
| Importer | Horizon Farms, Inc. |
| Processing | Processed locally in Japan. |
The most delicious pork I've ever had in my life
Translated from Japanese: I was looking for safe meat and I'm buying it in bulk here.
This time I had it at a camp BBQ.
It was soft, the oil was refreshing and it was really delicious.
There's a lot of meat around the bones! This was very excellent.
Two thick rib roasts of about 500g were vacuum-packed, so I could divide them with an okonomiyaki stainless steel spatula and cook them separately without thawing.
I'm glad that two adults can enjoy it twice.
I'm thinking of cooking it in an oven or a cast enamel pot next!
It was delicious as stew!
Translated from Japanese: Since it has bones, I thought about stewing it carefully and decided to make curry, but it was already delicious before adding the curry powder, so when I made it into soup and put it on the table, it was a storm of refills and the curry was completed immediately.
It was also delicious to bake it with garlic, ginger, soy sauce, and mirin. The children are fighting for it.