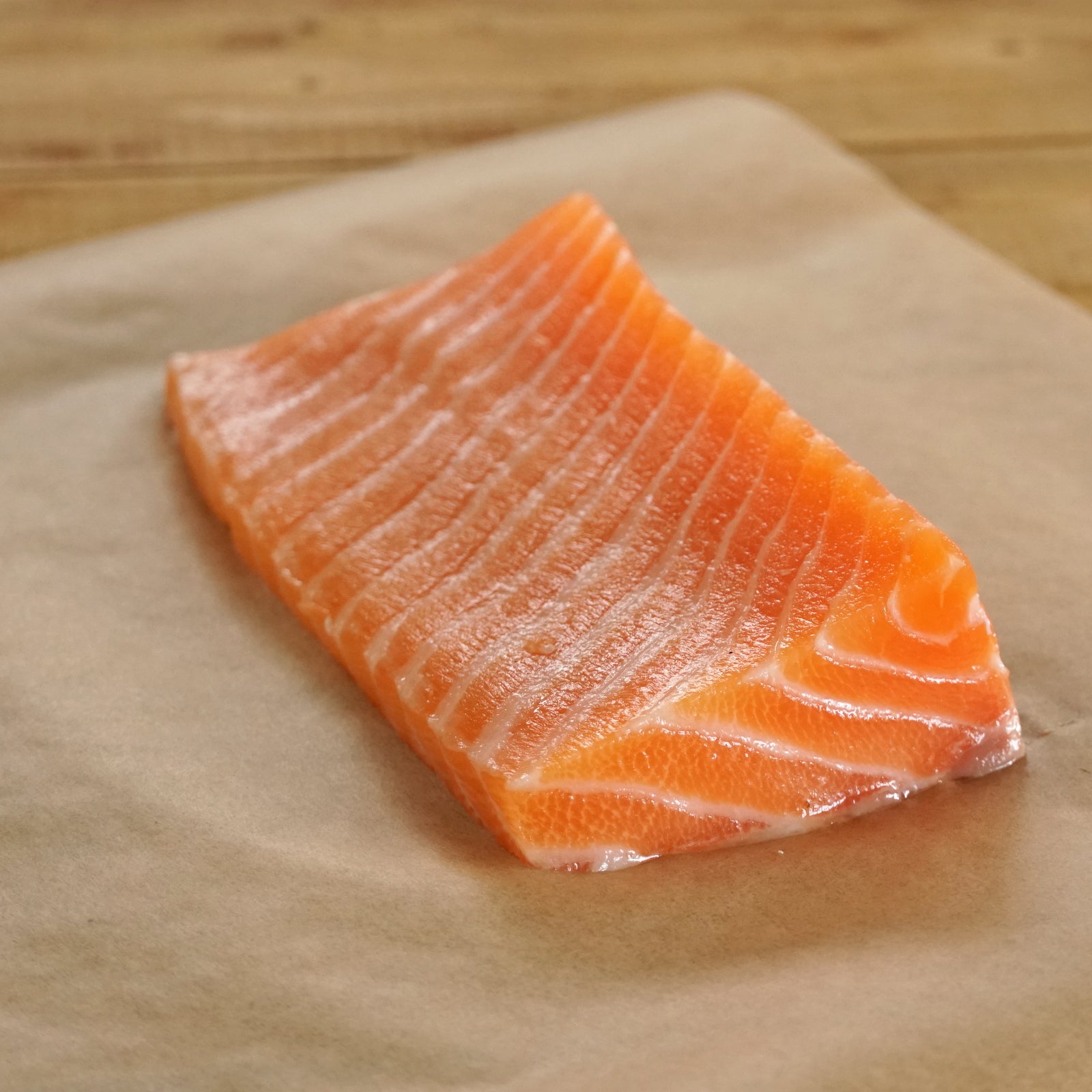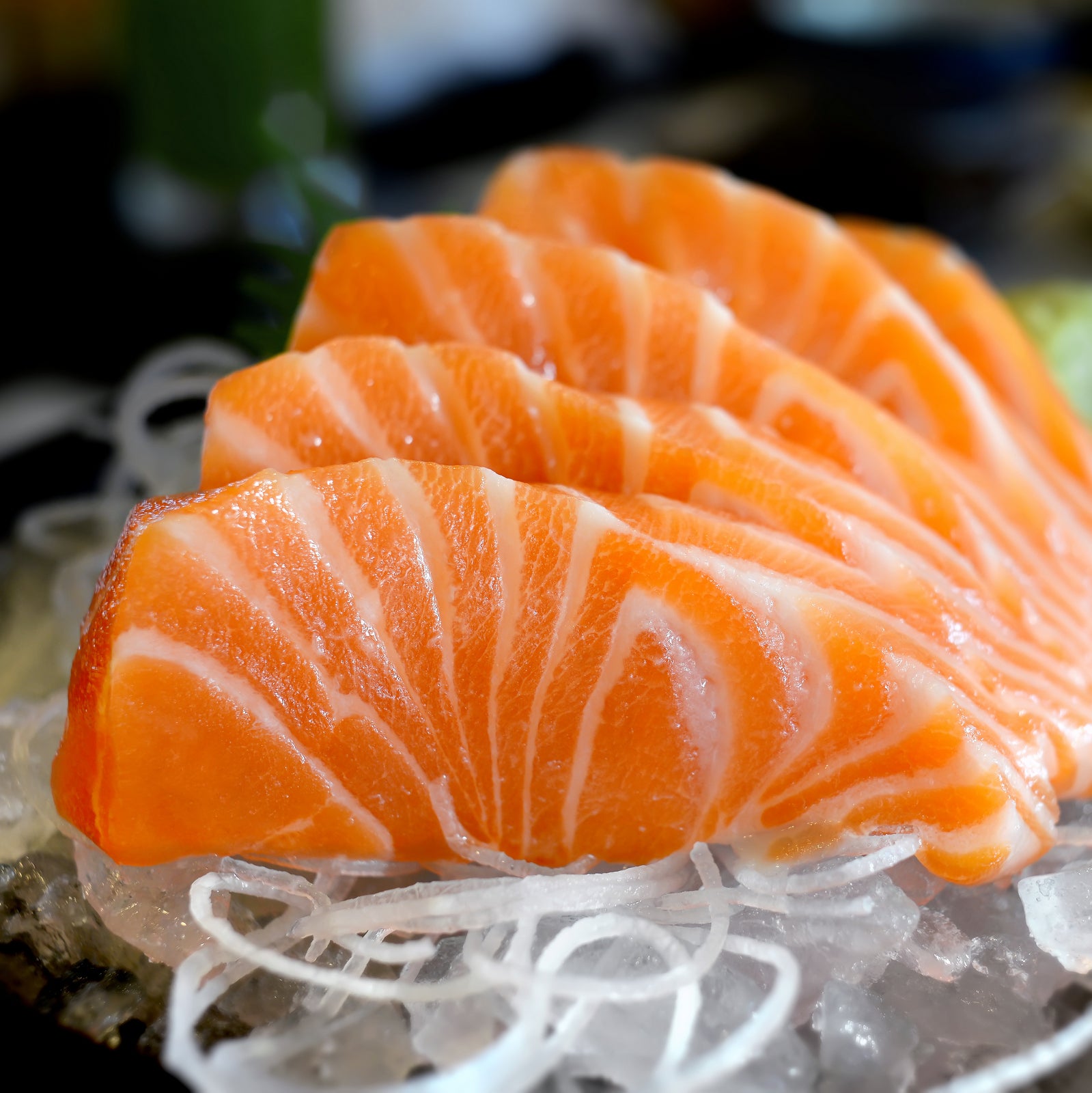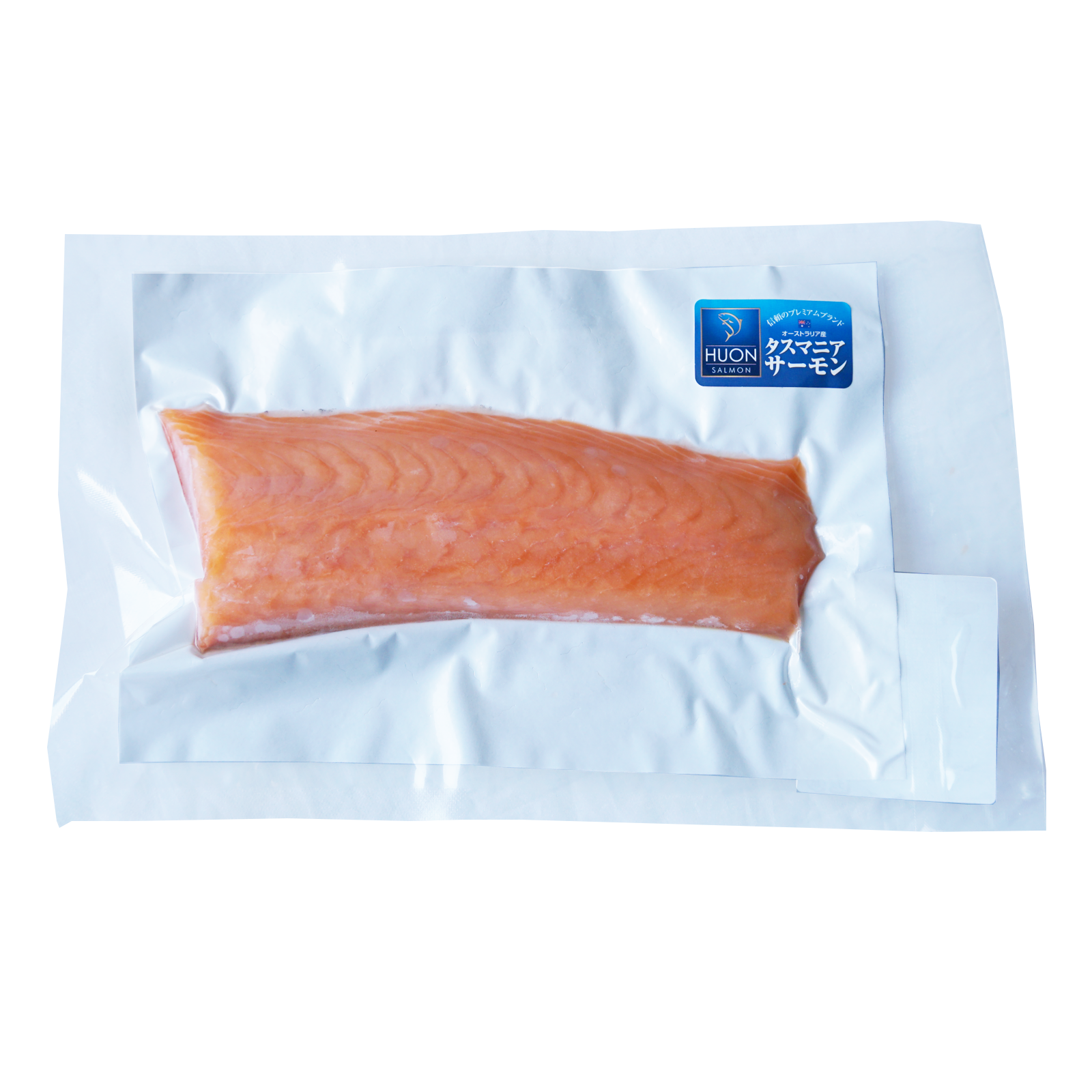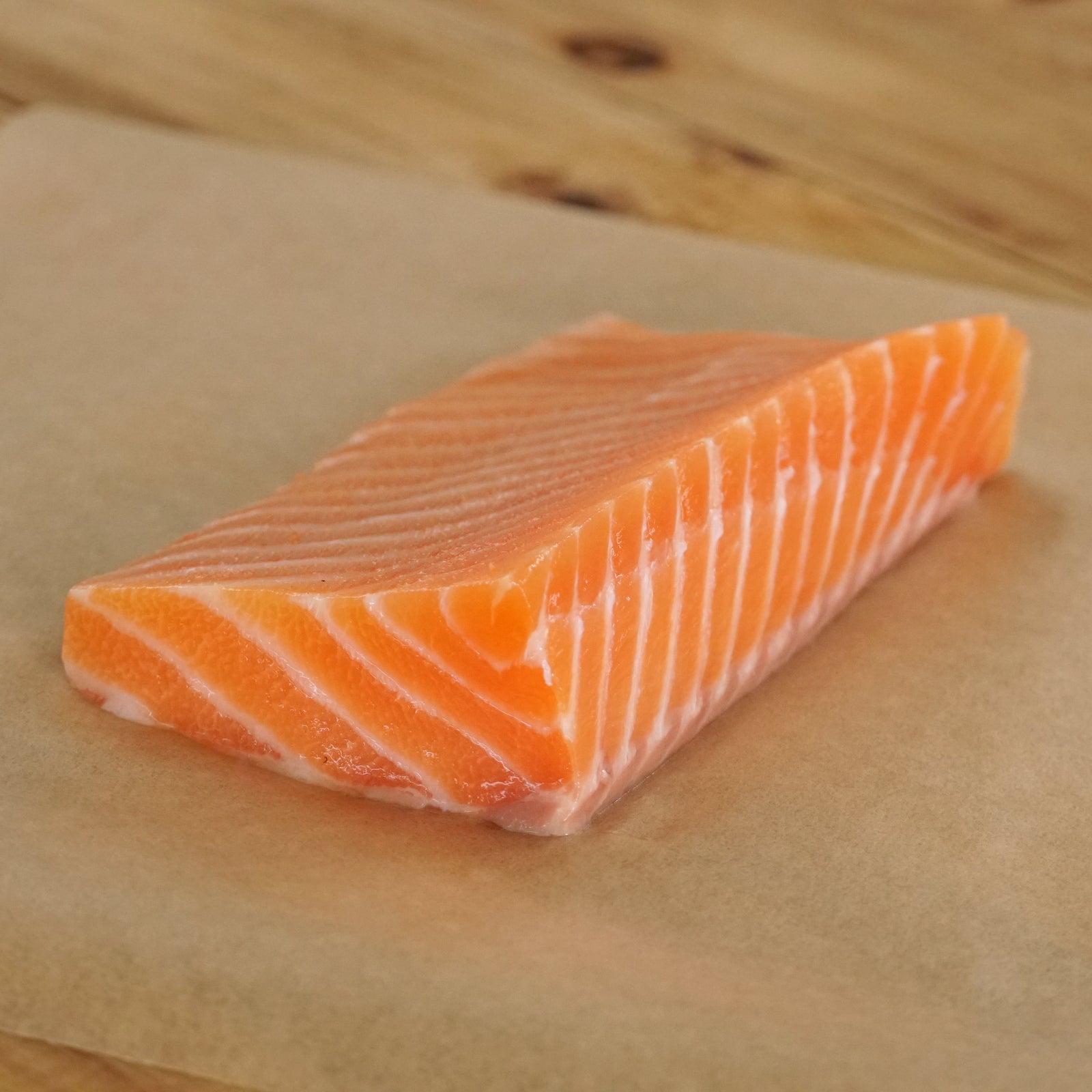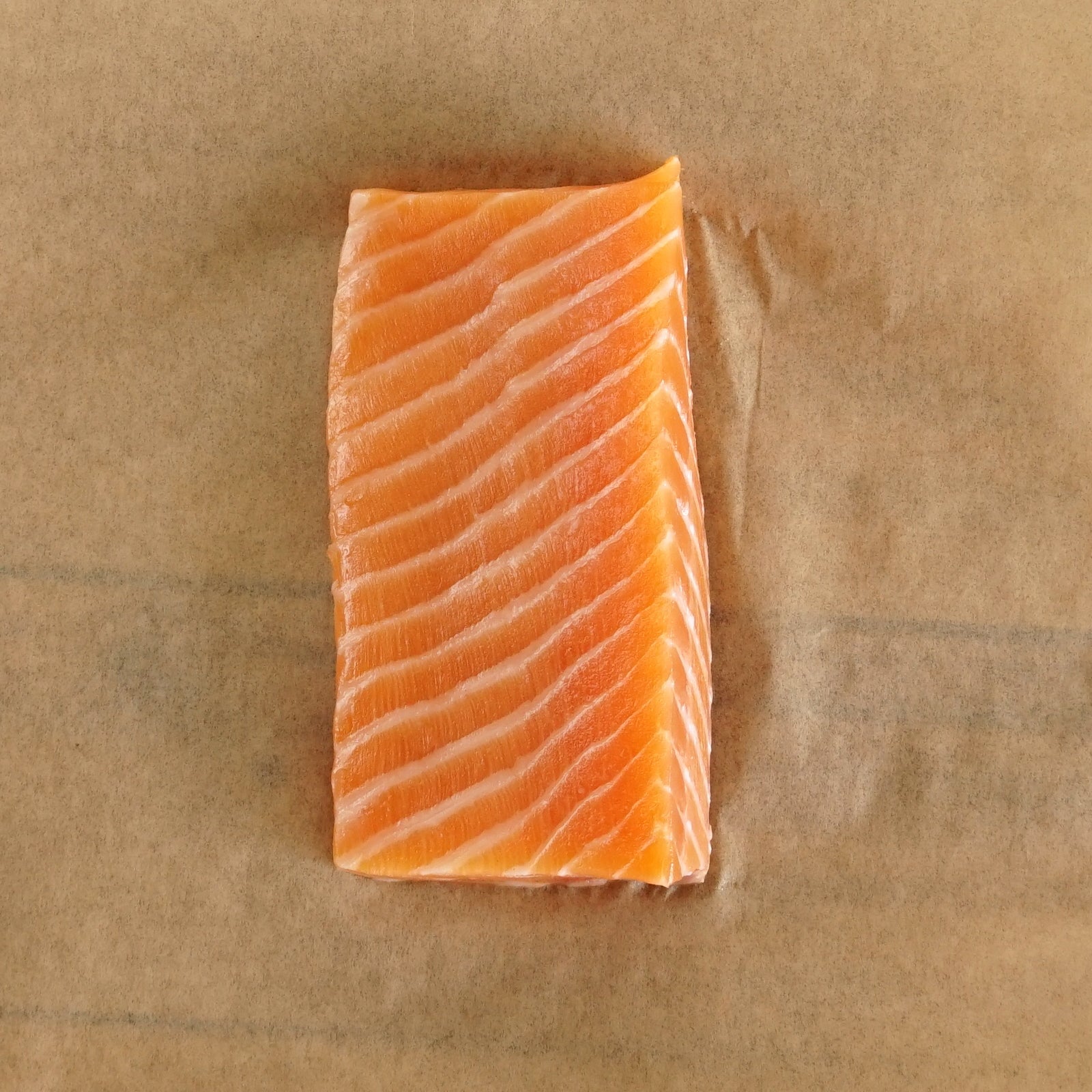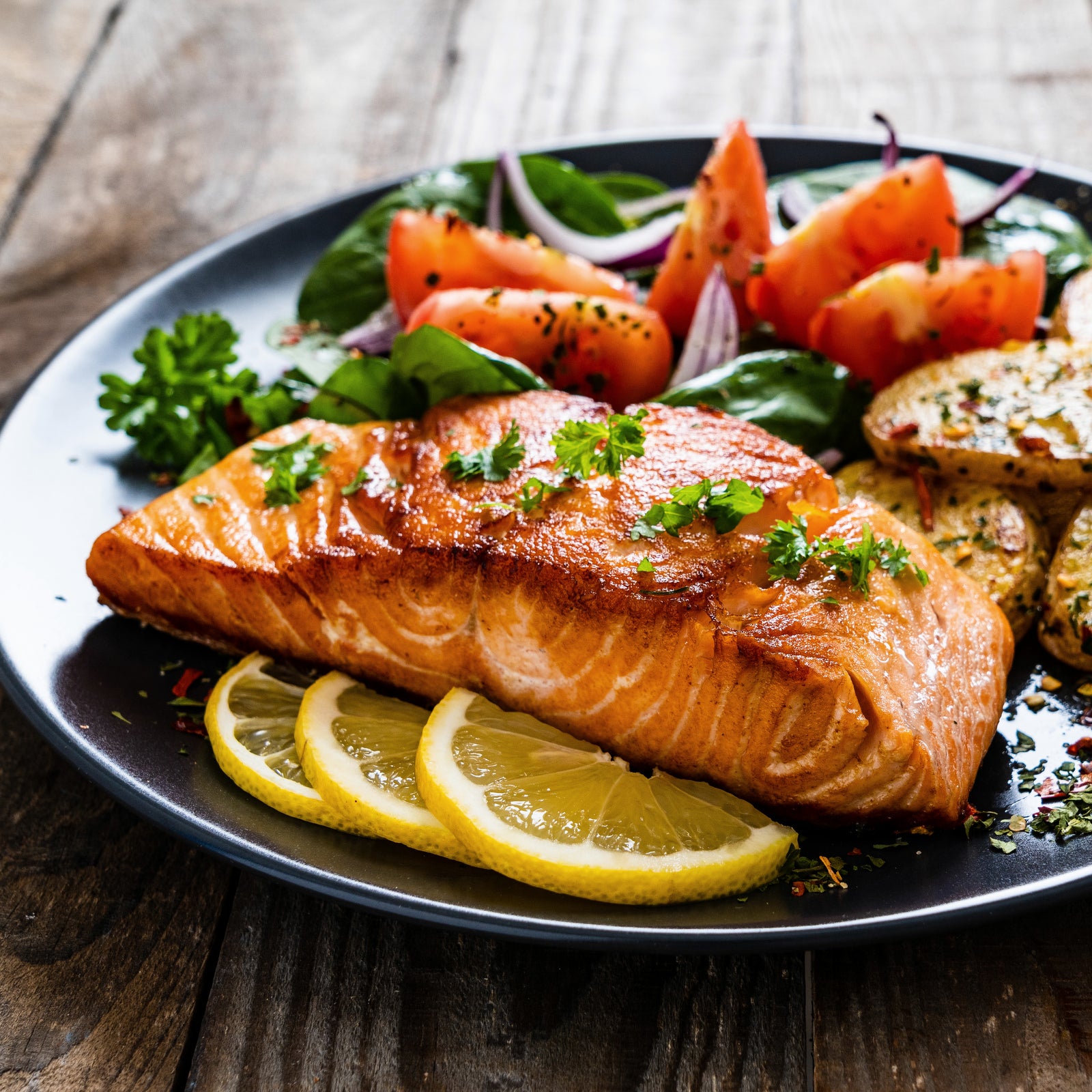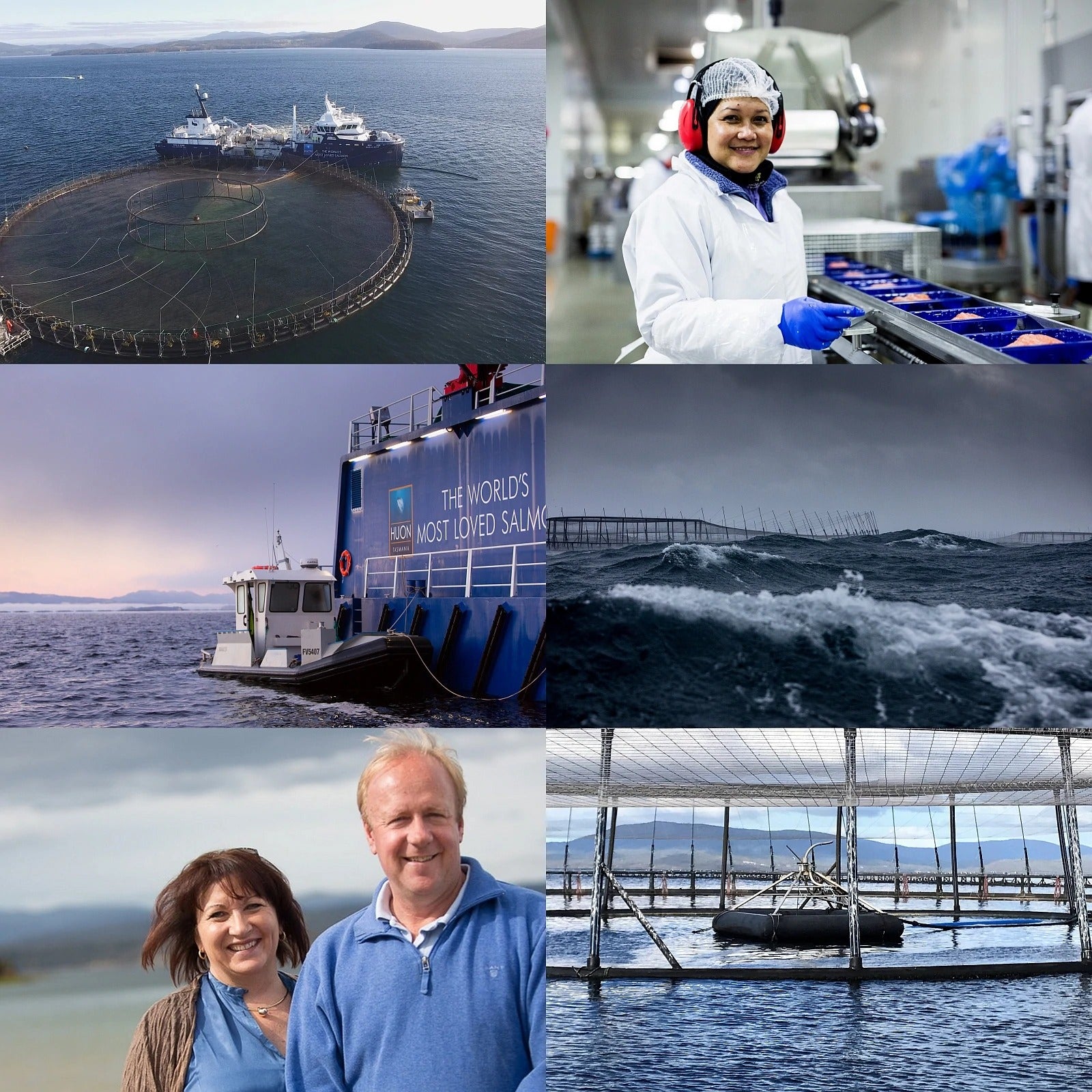 Tasmanian Premium Sashimi Grade Salmon Fillet Portion (200g)
Buy More, Save More:
1 Pack (Regular Price)
Please note that the weight of this product is always at least 200g, but due to the nature of the product, there may be individual differences in shape and thickness. Please refer to the third photo for an image of the product's thickness.
This is a small skinless portion of the finest Tasmanian salmon (Atlantic Salmon) with the bones removed. This size of a fillet is best recommended for sashimi or sushi - yes you can eat our salmon raw. The skin and the bones have been completely removed, so you have a clean piece of the finest fillet only. Other than sashimi or sushi, this piece is recommended for cooking in the oven or for steam cooking by wrapping the individual pieces in aluminum foil together with vegetables and olive oil. The smaller the portions get the more we need to process them, the higher the price point will be. We highly recommend the whole skin-on salmon piece. Please note the price per 100g. Also please note that these small portions are cut from the whole fillet and can vary in thickness, length, and width. 
These salmon are sustainably farmed and RSPCA certified - Australia's most trusted animal welfare organization. offshore farmed in deep waters in oxygen-rich low densities without the use of antibiotics. With excellent quality, transparency and safety, this is the finest premium salmon for the whole family to enjoy.
✔ The highest quality of sustainably farmed Atlantic salmon. Freshly imported and frozen for longevity. 
✔ Huon Aquaculture is the first RSPCA-approved farm in Australia with focus on sustainability and animal welfare.
✔ Sustainable off-shore farming in Tasmania, Australia, with minimum environmental footprint.
✔ Focus on fish welfare with the world's lowest water-to-fish density of 99:1.
✔ No growth hormones or antibiotics use.
Contents
| | |
| --- | --- |
| Contents | 1 pack contains 1 fillet portion |
| Weight | Approx. 250g (8.8oz.) |
| Serves | Serves 1 |
Shipping & Handling
Shipping
Shipping and delivery is frozen
Handling
Keep frozen below -18°C (0°F)
Defrosting Time
In the fridge: approx. 24h
In ice-water: not recommended
Sashimi Use
This salmon is sashimi/sushi graded. It can be consumed raw. Defrost in the fridge overnight. Keep refrigerated and serve on the same day once defrosted. Serve while cold to the touch taken directly from the fridge. To be safe, consume within 30 minutes after exposure to oxygen.
Cooking Method
Grill (wrapped in aluminum foil), Steam, Sashimi, Sushi

Expiration
Frozen: see packaging label (usually more than 6 months)
Chilled: Please consume the defrosted and unopened packaging within 2 days.
Details
| | |
| --- | --- |
| Also known as | Salmon, Lachs, Atlantic Salmon, Trout Salmon, Ocean Trout, Pacific Salmon,  |
| Country of Origin | Tasmania (Australia) |
| Ingredients | Salmon |
| Cut from | Salmon Fillet |
| Category | Fillet |
| Packaging | Individually Vacuum packed |
At A Glance
Species/Breed
Atlantic Salmon

Country

Tasmania (I

n the South-East of Australia)



Region
Huon River,

D'Entrecasteaux Channel

, Storm Bay, Macquarie Harbour of Tasmania

Feed
Fish meal, fish oil, v

egetable ingredients such as wheat, soya derivatives, corn gluten, and vegetable oils,

 moisture, vitamins and minerals,

astaxanthin. 

Huon

 uses naturally derived astaxanthin from algae (this is used for the orange hue - the signature coloring of salmon). Also, animal-by products such as high-quality chicken oil are used. All feed is of non-GMO origin and sustainable.

Farming Method
Off-shored farmed in open waters.

Traceability
100% traceable from farm to fork.

Export
Huon Aquaculture, Tasmania.
Processing in
Japan
Nutritional Information per 100g
| | |
| --- | --- |
| Energy/100g | 202kcal/845kj |
| Protein (g) | 20 |
| Total Fat (g) | 13 |
| Saturated Fat (g) | 3 |
| Carbohydrate (g) | 0 |
| Sugars (g) | 0 |
| Sodium(mg) | 20 |
Really delicious salmon. Thicker than what you would normally find in Japanese supermarkets so it is perfect for grilling or roasting.
This is delicious and great quality salmon, delivered cold with the utmost freshness. Very pleased.
Translated from Japanese: I ate it as sashimi and it was delicious. Since it has no skin, it seems to be best for sashimi. If it had skin, I'd like to try sauté it as well.
It'd be easier to use if the packaged size was half the size of what it is now.
Safe aquaculture ………
Translated from Japanese: If you read the description carefully, it seems that it's from safe and secure aquaculture.
Until now, I have avoided salmon.
When I made chirashizushi, I ate salmon for the first time after a long time.
It was very delicious.
I finished it almost alone haha.
I want to eat it again, so I'd like to always have it on hand.
It'd be helpful if you also sold fish.
Translated from Japanese: I fried the salmon by putting rice flour and bread crumbs on it!
Although I fried it, it was not greasy and easy to eat.