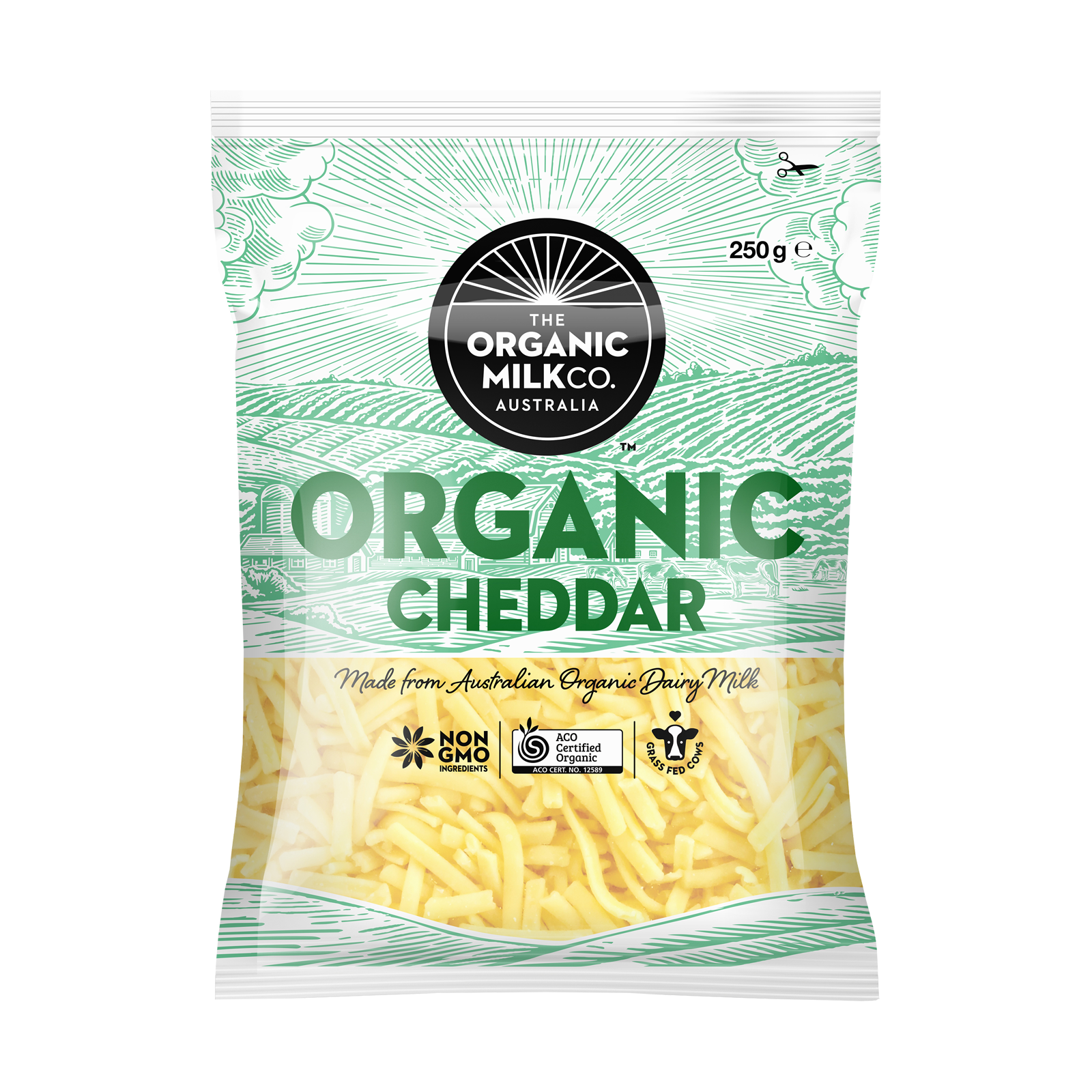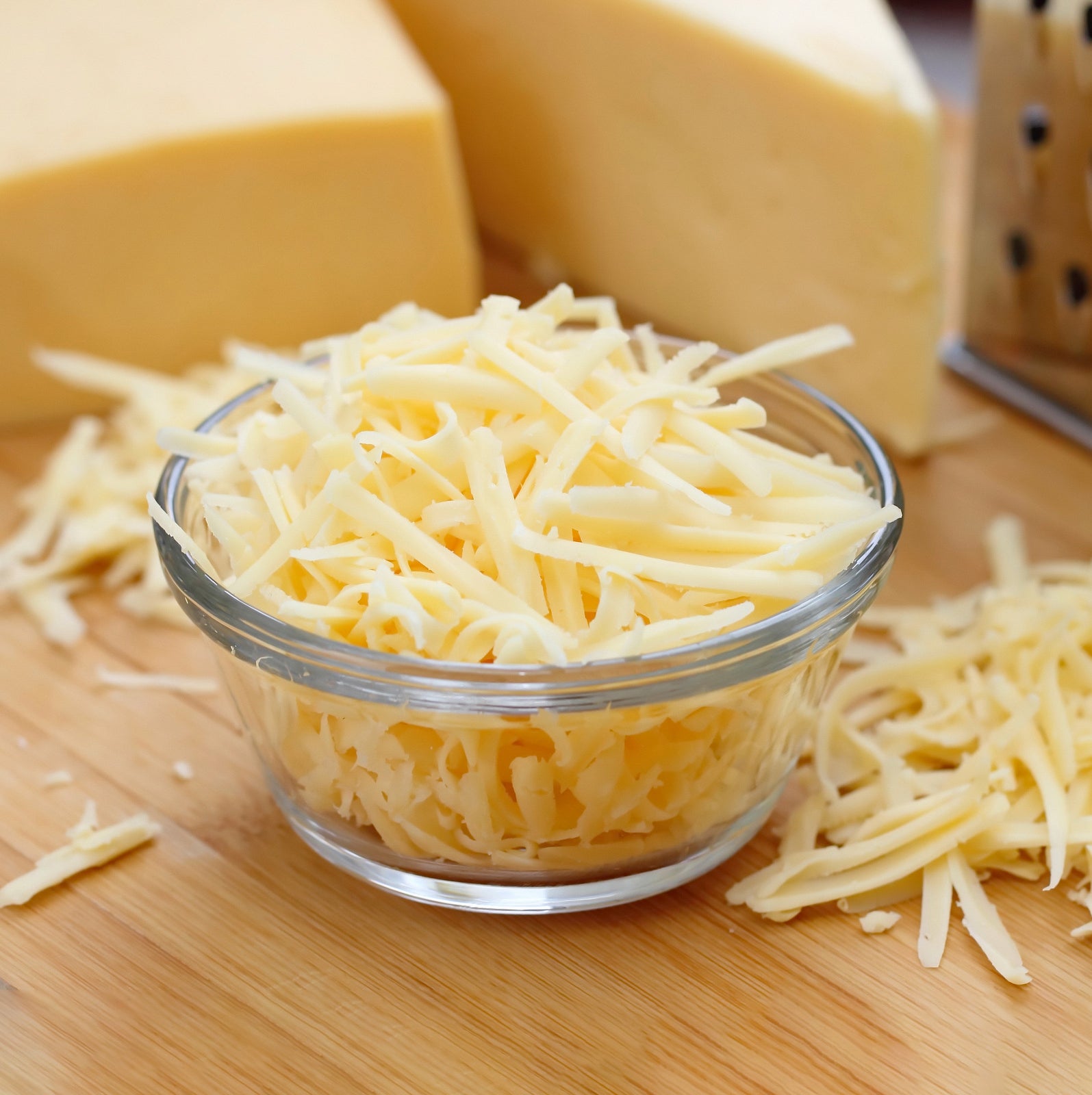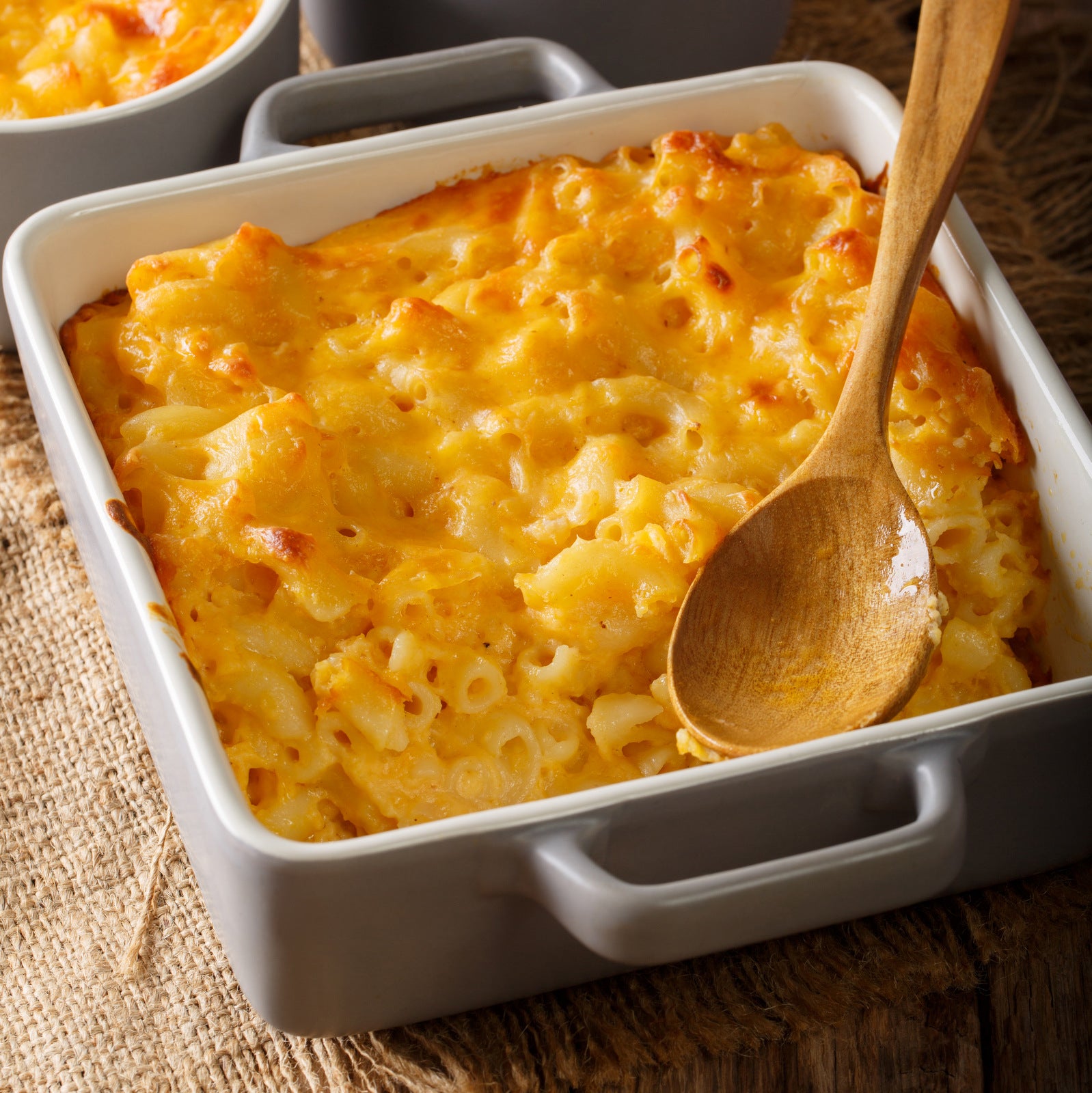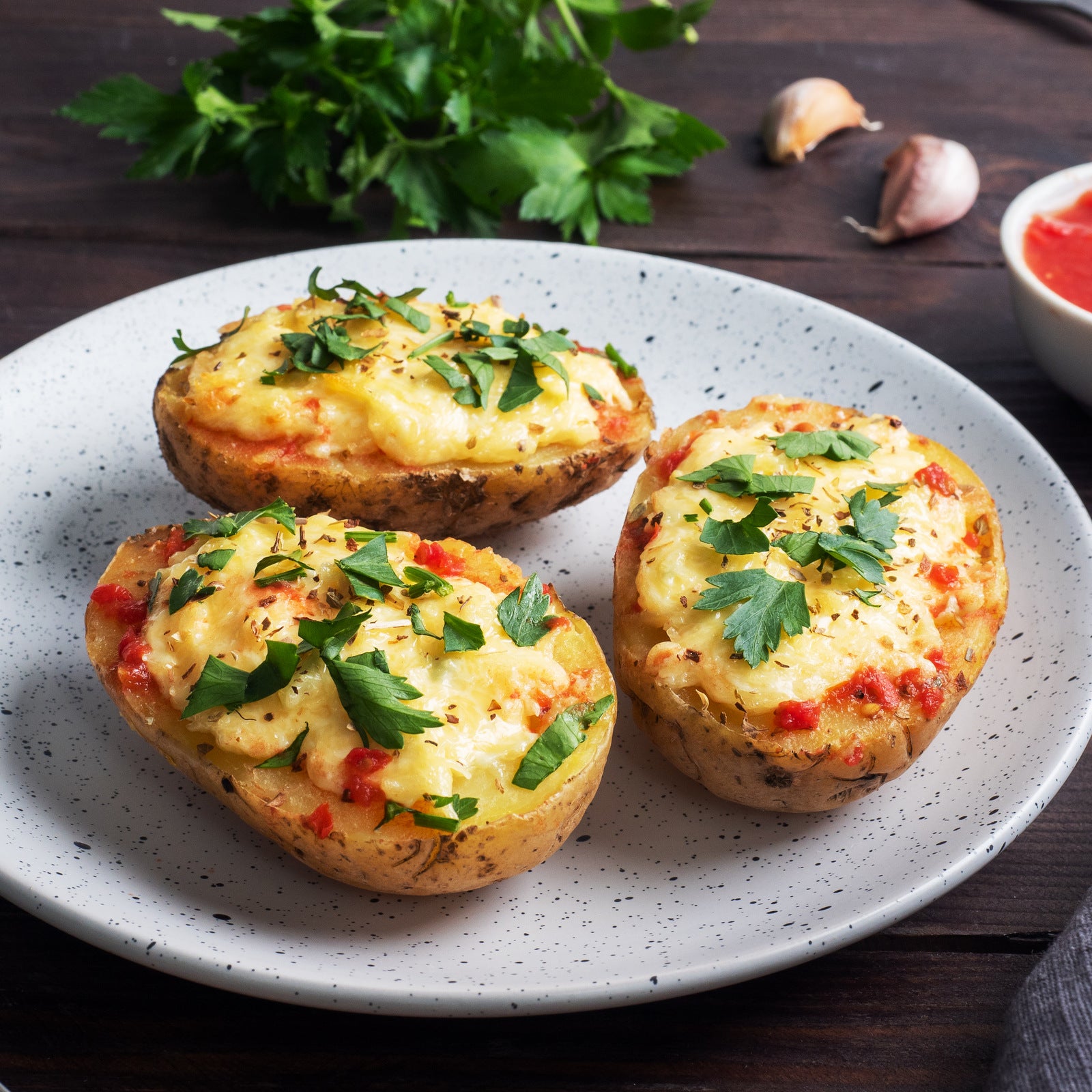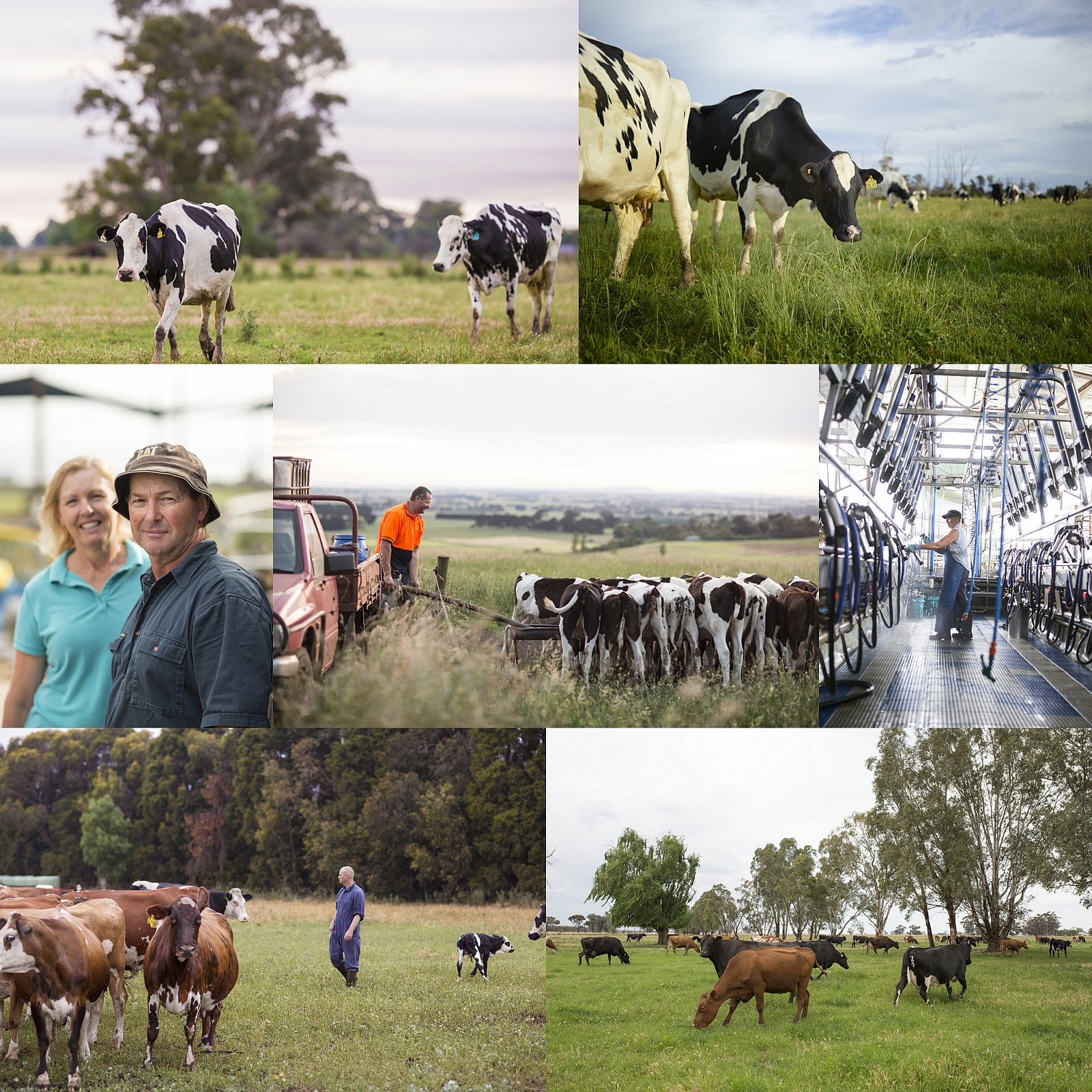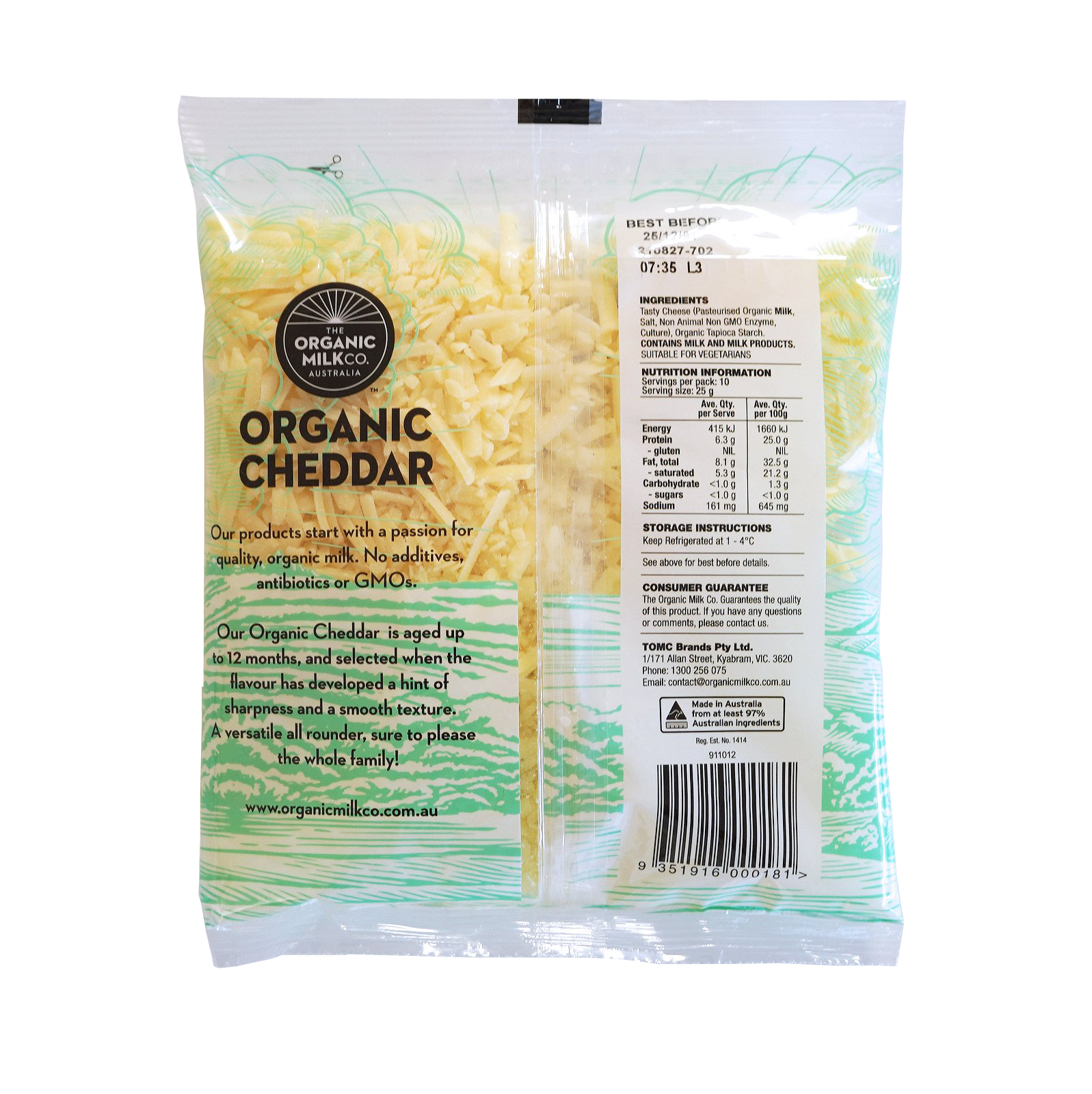 Certified Organic Grass-Fed Shredded Cheddar Cheese (250g)
Buy More, Save More:
1 Pack (Regular Price)
Please note that due to ever-increasing production and import costs the price of this product has been raised. We thank you for your understanding.
Please note that the packaging has changed from a resealable pouch to a non-resealable pouch.
We've traveled the world and the seven seas to find the best of the best. High-quality English-style certified organic cheddar cheese made with milk from grass-fed, pasture-raised cows. Aged up to 12 months and shred for convenience. The cows have never been treated with growth hormones or antibiotics. Of course, the grass the cows have been eating is free of chemicals, pesticides, and GMOs. The cheese is cellulose-free, preservative-free, sweetener-free, colorant-free, flavoring-free, and free of any food additives. No animal cultures (rennet) have been used, this cheese is vegetarian friendly. We guarantee you, it does not get cleaner than this. This shredded cheddar cheese comes in very convenient 250g frozen packs. Simply store in the freezer and only use the amount you need. Organic tapioca flour has been added to prevent the shredded cheese pieces from sticking together. Use for baking, cooking, or simply as a snack. We love using this cheese as a burger topping or on our pasta.
Certified organic is not just a label - certified organic covers extremely strict rules about the protection of our environment, animal welfare, and consumers' health. Certified organic is better for the environment, better for the animals, and even better for the farmers. All pastures have been cleared of artificial chemicals and meet all organic standards for a minimum of 3 years. All images shown below are actual images of the farmers and their cattle.
Find our 3 types of shredded cheese here: Cheddar Cheese, Mozzarella Cheese, Melt N Bake Cheese
Contents
| | |
| --- | --- |
| Contents | 1 pouch |
| Weight | 250g |
Shipping & Handling
| | |
| --- | --- |
| Shipping | Shipping and delivery is frozen |
| Handling | Keep frozen below -18°C (0°F)  |
| Best By | Check the product label, usually more than 1 month. Keep sealed in original packaging.  |
Details
Ingredients

Milk (100% Australia), salt, organic tapioca starch (1.5%)

Packaging
Pouch

Country of Origin
Australia
Milk Farmers
Organic Milk Farmers Association of Australia. Founded in 2015

Graham & Melissa Clary from Camperdown, Victoria

Dylan & Virginia Tooholl from Rochester, Victoria

Colin & Heather Stone from Katunga

, Victoria

Brand
The Organic Milk Co.
Organic Certifications

Australian Certified Organic (ACO)




Certification No. 12589





Japanese Agricultural Standard Organic (JAS)




Certification No. UNY-02081101

Nutritional Facts
Based on 100g serving size

Calories: 396kcal
Protein: 25.0g
Total Fat: 32.5g
- of that Saturated Fat: 21.2g
Total Carbohydrate: 1.3g
- of that Sugars: less than 1g
Salt content: 1.64g
Vegetarian
Contains no animal rennet. Suitable for vegetarians.
Rennet
Microbial rennet, non-GMO
Growth-Hormones
Never
Subtherapeutic Use of Antibiotics
Never
Genetically Modified Feed
Never
Chemical Pesticides on Pasture Land
Never
Food Additives
Never (No preservatives, sweeteners, colors, flavors, cellulose, etc.)
Importer
Horizon Farms, Inc.
✔ Small, family-owned and operated farms run with love and care.
✔ Each farm undertook a rigorous 3-year process to become organic certified.
✔ The cows graze freely and happily on grass grown inside the farm.
✔ The cows are only milked twice a day and have the rest of the day to roam free.
✔ Calves are not separated from their mothers until fully fit and healthy.
✔ Outdoors all-year-round, except when milked, and when having inspections.
✔ All images are actual images of the farmers and their milk cows!
Love This Cheese!
First time to buy this cheddar and fell in love at first taste. Used it on some grass fed burger patties and sprinkled some on my eggs. Perfect complement to both!
It was cheddar
I didn't use much each time because I wanted to enjoy it for as long as possible. I was happy to receive it and hopeful that it is organic.
Convenient
This cheese has a nice flavour and it's very convenient keeping it in the freezer and just using a little bit at a time. Was delicious on tacos.
Translated from Japanese: I was looking for cellulose-free, organic cheese and bought this.
I like it very much and I'm waiting for it to come back. I hope it will come back soon.
Be careful not to eat too much
Translated from Japanese: It's very rich and delicious.
I think it was originally a block type and I've been buying it since then ♪
Even if you eat it as it is, it will be a delicious snack, but I put it on pizza and enzyme brown rice. It's hard to find organic dairy products. I'm really grateful to Horizon Farms. I bought eight bags haha