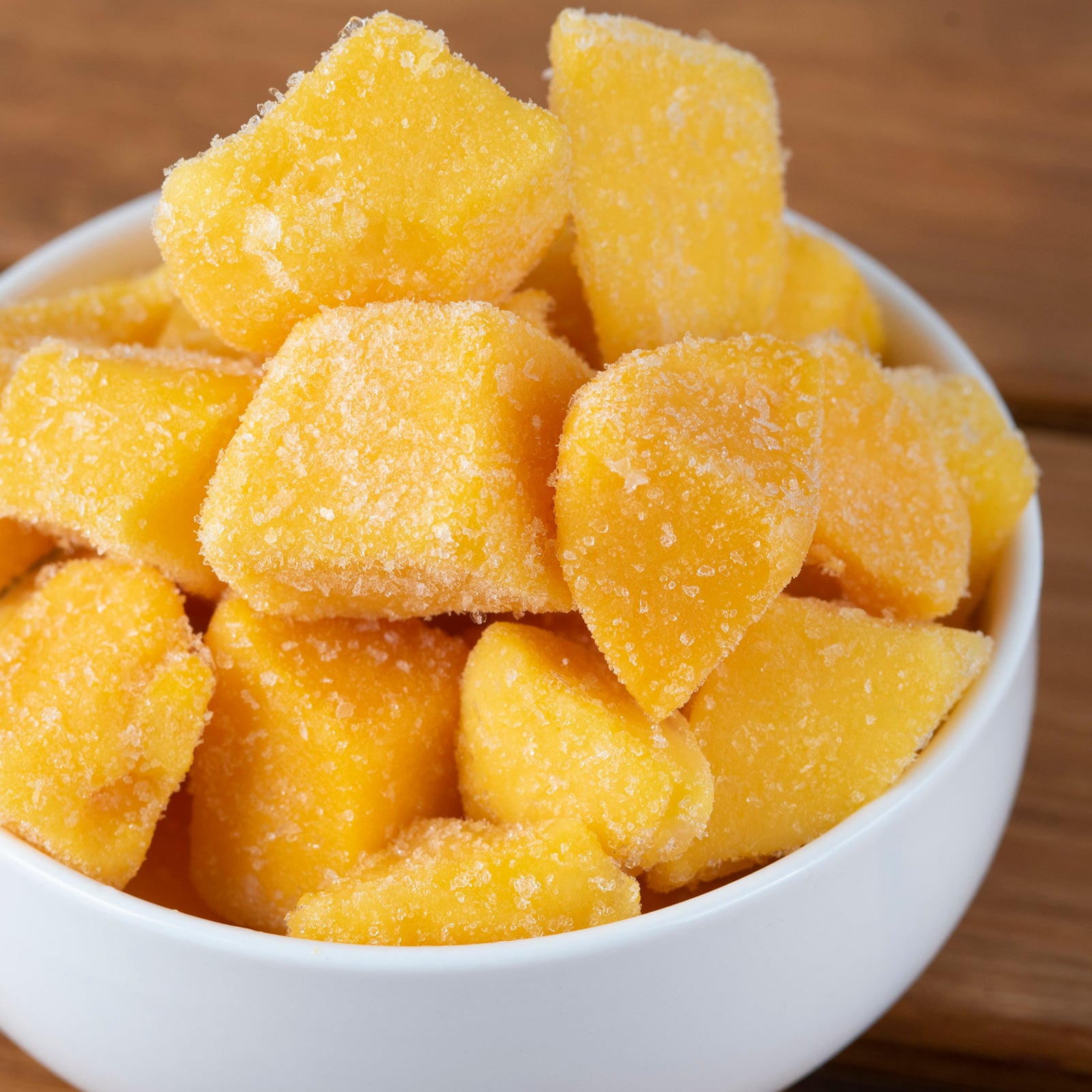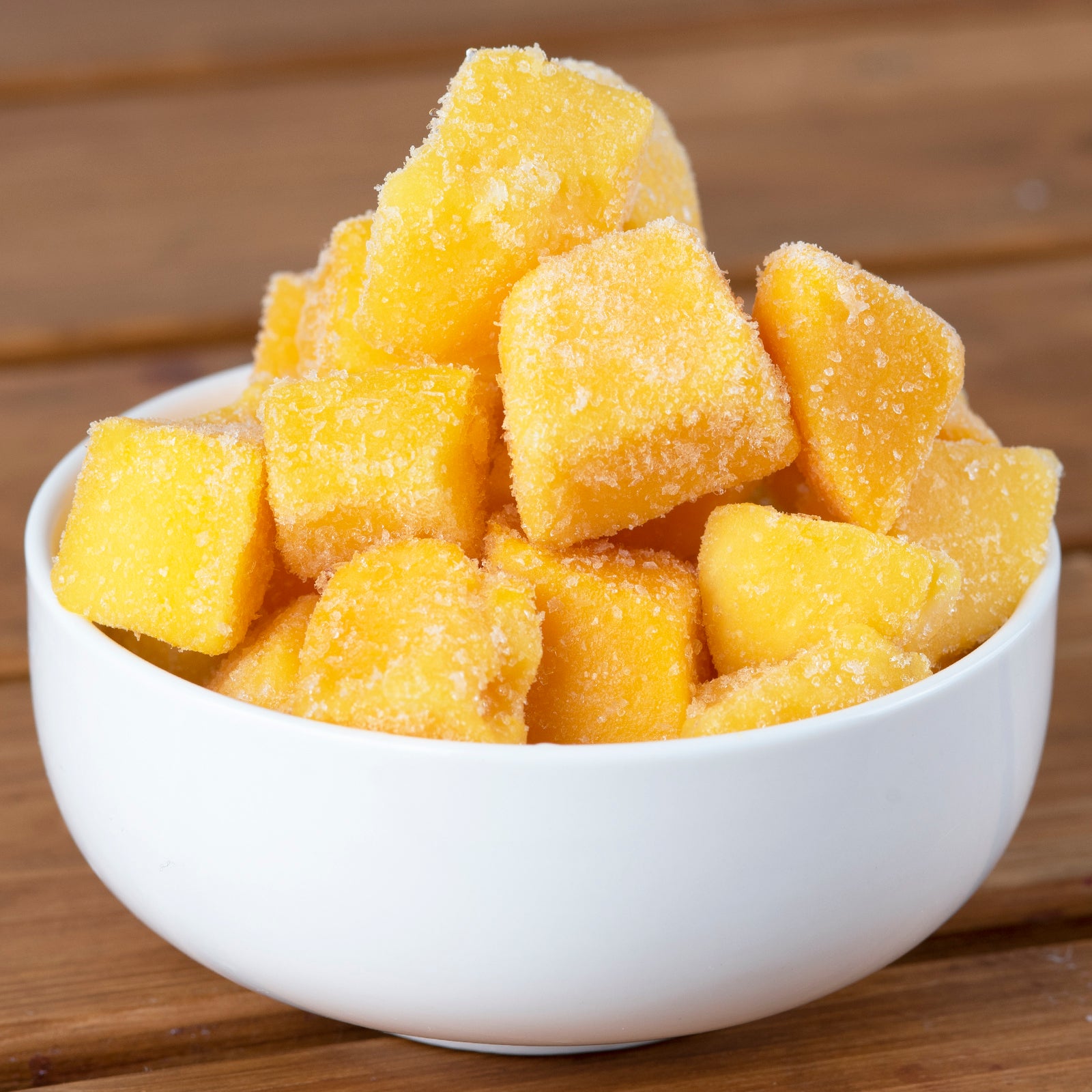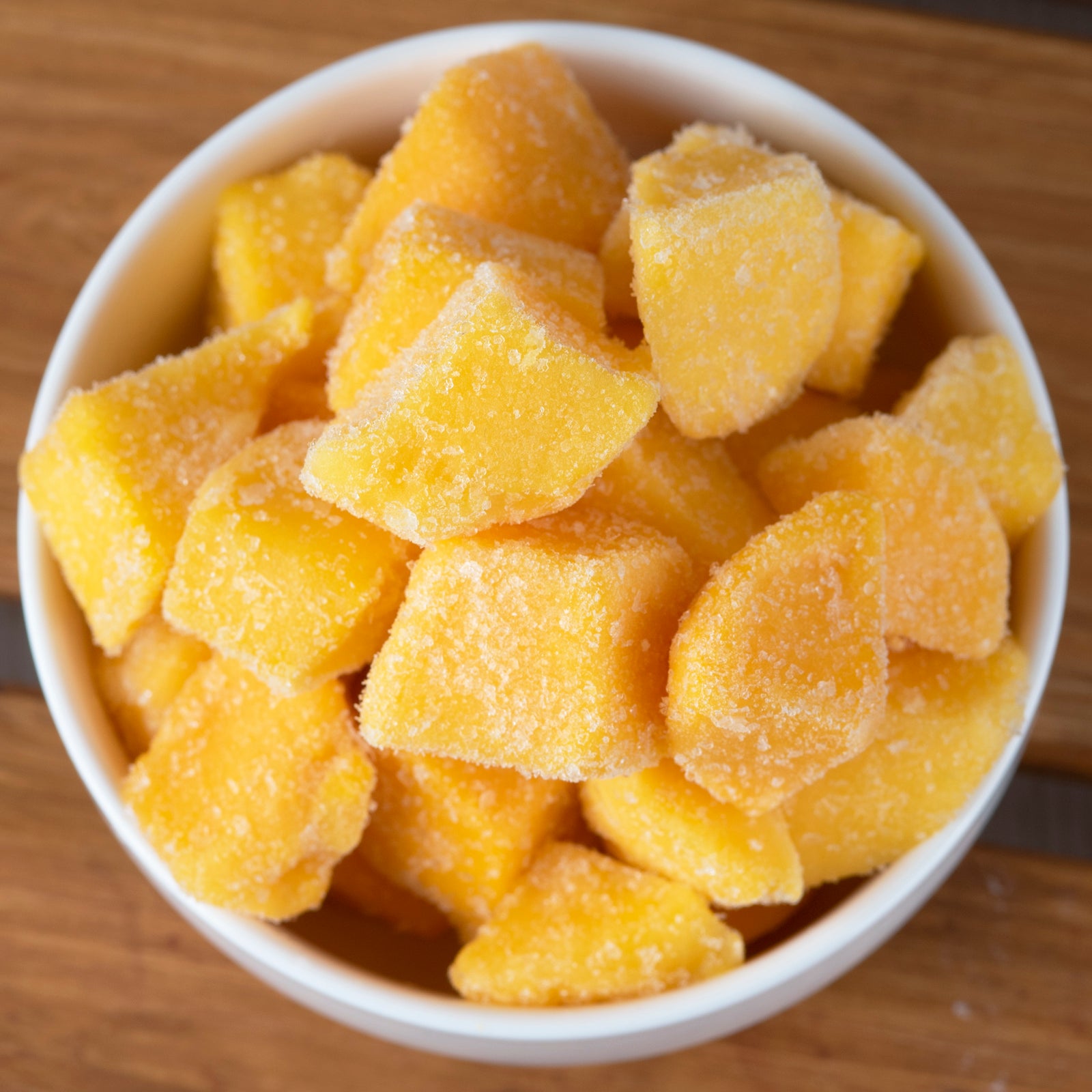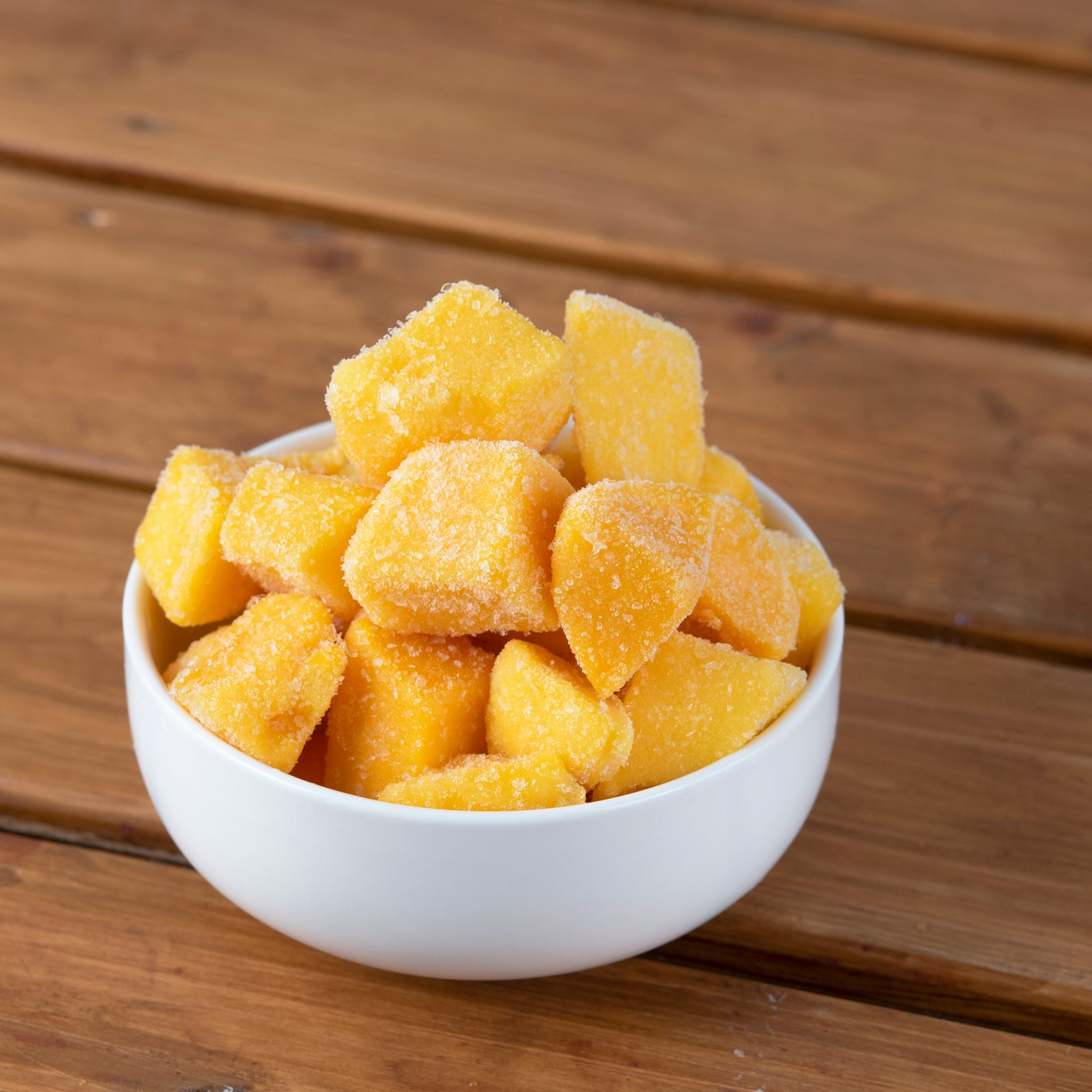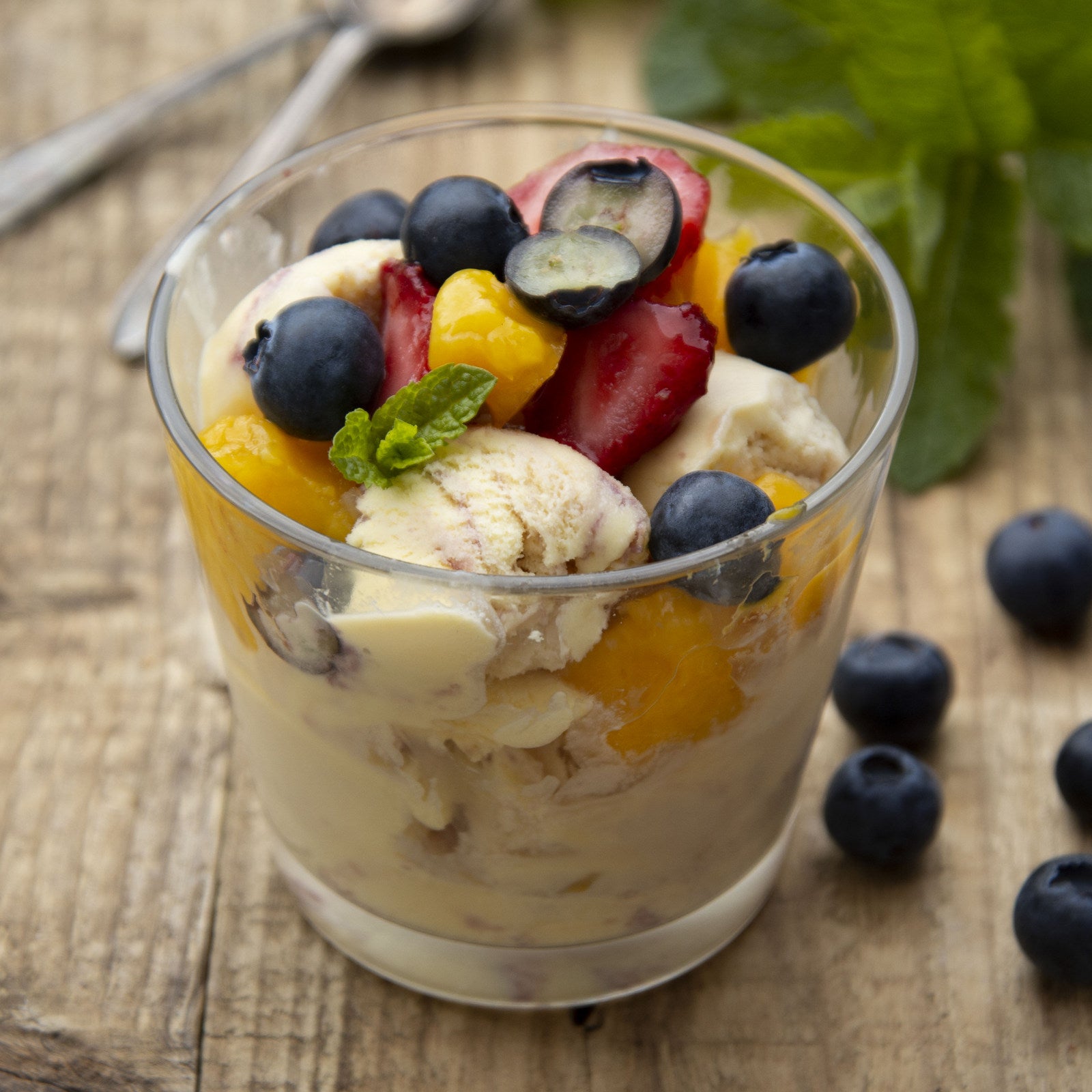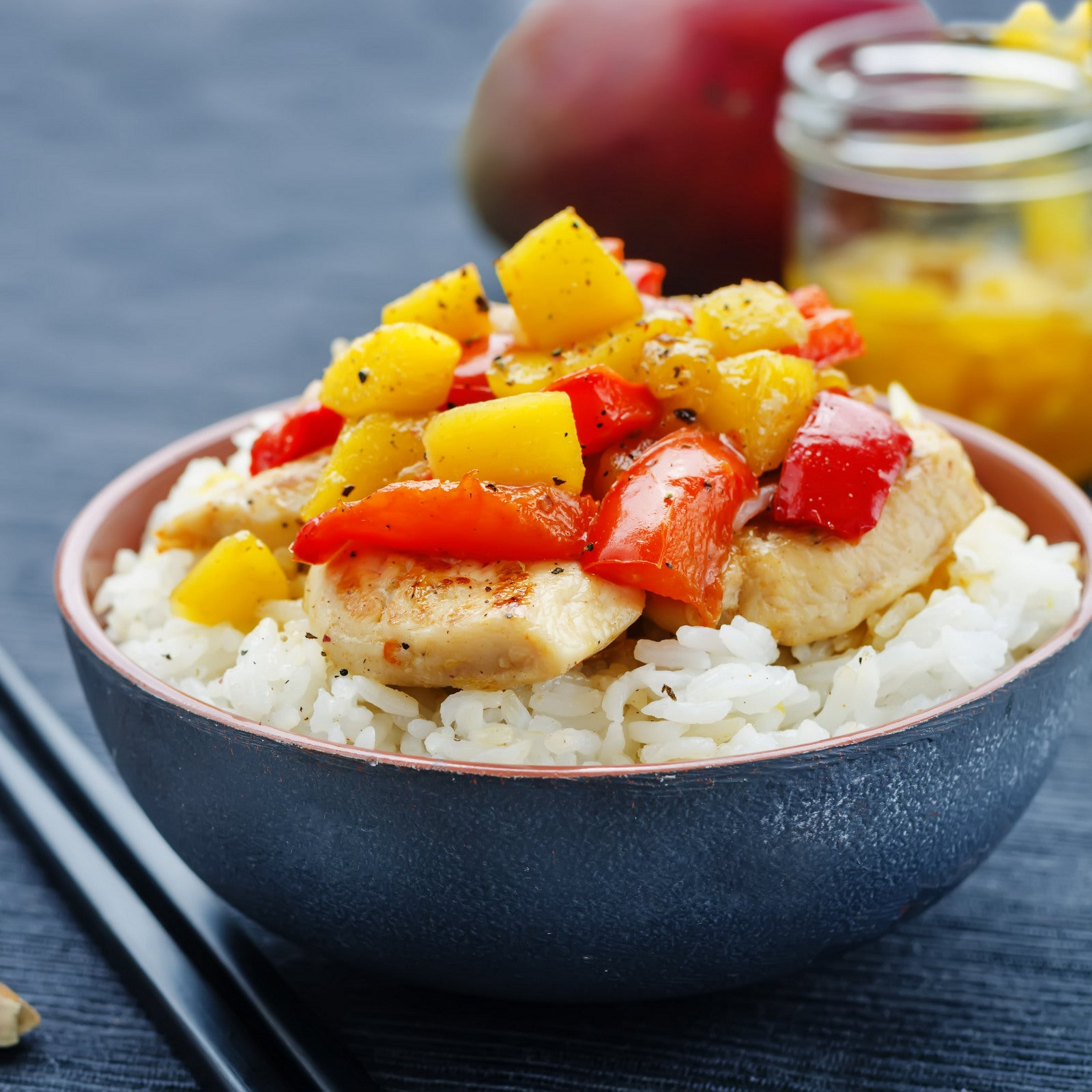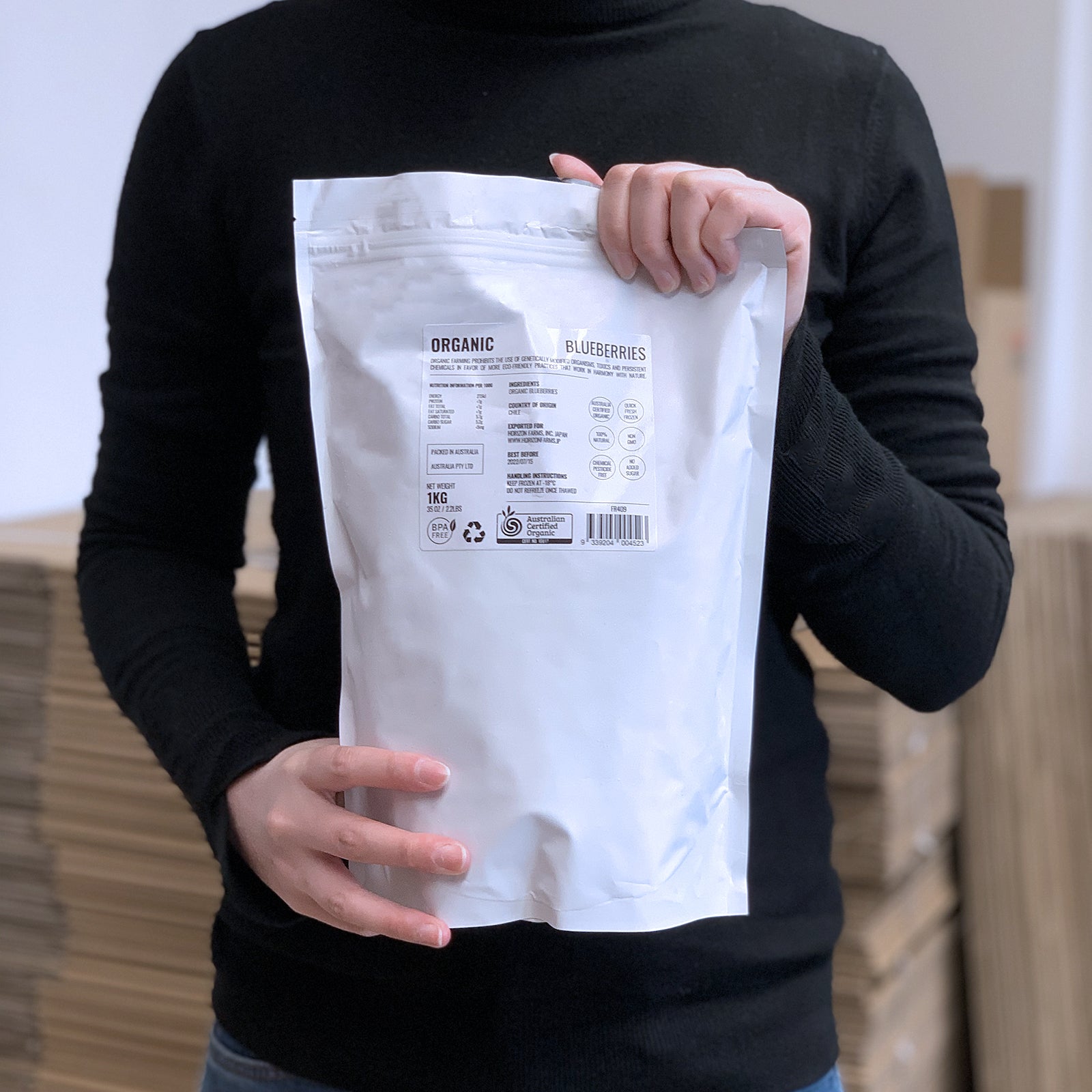 All-Natural Frozen Mango Chunks from Peru (1kg)
Buy More, Save More:
1 Pack (Regular Price)
Please note that this product is grown to organic standards of ACO (Australian Certified Organic) and USDA Organic - however, due to a bureaucracy issue this product is not recognized as JAS organic in Japan.
One full bag of 1kg (2.2lbs) naturally farmed and fresh frozen mango chunks. No use of chemical fertilizers and pesticides. GMO-free. All hand-picked, bite-size cut, and fresh frozen. The ripe mangos are washed with purified water and are bite-sized cut and individually flash-frozen (IQF) for freshness.
The Mango is the poplar Kent variety that is available all year round in South America. The Kent variety of mango is known for sweetness with hints of sour notes. The texture is juicy, tender flesh with limited fibers. Although the Kent variety originated in Florida, the Kent variety is now primarily sourced from Mexico, Peru, and Ecuador with peeking availability in December, January, and February.
Our Guarantee
✔ All our imported fruits and vegetables are strictly tested for E Coli, coliforms, molds, yeasts as well as listeria and salmonella and therefore meet very high microbiological safety standards.
✔ Free of harmful synthetic chemical inputs such as fertilizer, pesticides, antibiotics, food additives, irradiation, and the use of sewage sludge.

✔ Free of genetically modified seeds (non-GMO)
✔ The farmland and soil in use have at least been 3 years free of any chemical treatment before the harvest.
✔ Flash-frozen after harvest for maximum conservation of vitamins and nutritional values.

Please note that non-processed, non-GMO, and chemical-free produce will always have a minor degree of defects (less than 5%) these may include, decolorations, insect damage, broken damage, crumble damage, squashed damage, over or under maturity, and minor natural non-harmful mold.
Contents
| | |
| --- | --- |
| Contents | 1 pack |
| Weight | 1kg (2.2lbs) |
Shipping & Handling
| | |
| --- | --- |
| Shipping | Shipping and delivery is frozen |
| Handling | Keep frozen below -18°C (0°F) |
| Expiration | Check product label, usually more than 12 months. |
Details
Ingredients
Mango
Packaging

Resealable food-grade aluminum pouch

Country of Origin
Peru


Importer

Horizon Farms, Inc.

Organic Certificates 

Australian Certified Organic (ACO) - Certificate Number: 10817

Other

Please note that there may be some loss in shape, insect bites, scratches, or mold on the inside that cannot be seen during visual inspections, but they are not harmful and can be removed. Thank you for your understanding.

Nutritional Facts
100g serving size

Energy: 244kJ
Total Fat: 0.2g
Fat Saturated: 0.0g
Sodium: 1mg
Total Carbohydrate: 11.6g
Carbohydrate Sugar: 11.2g
Protein: 0.9g

I love to eat these frozen as they're even better tasting than ice cream. Highly recommend these!
Translated from Japanese: Sweet and tasty.
Although I want to eat them slowly, I devour them.
Translated from Japanese: It's insanely delicious!!! My kids are eating it frozen!!! They're very happy with it, so I'll order again!!!
Translated from Japanese: I eat them up quickly, so if I buy 3 packs, my freezer will be filled to the brim, but even so they're gone in no time.
It's great they're already cut.
Delicious.
Translated from Japanese: Frozen mangoes are perfect for the upcoming hot weather. They seem to be a good substitute for ice cream since they don't seem to be fattening.