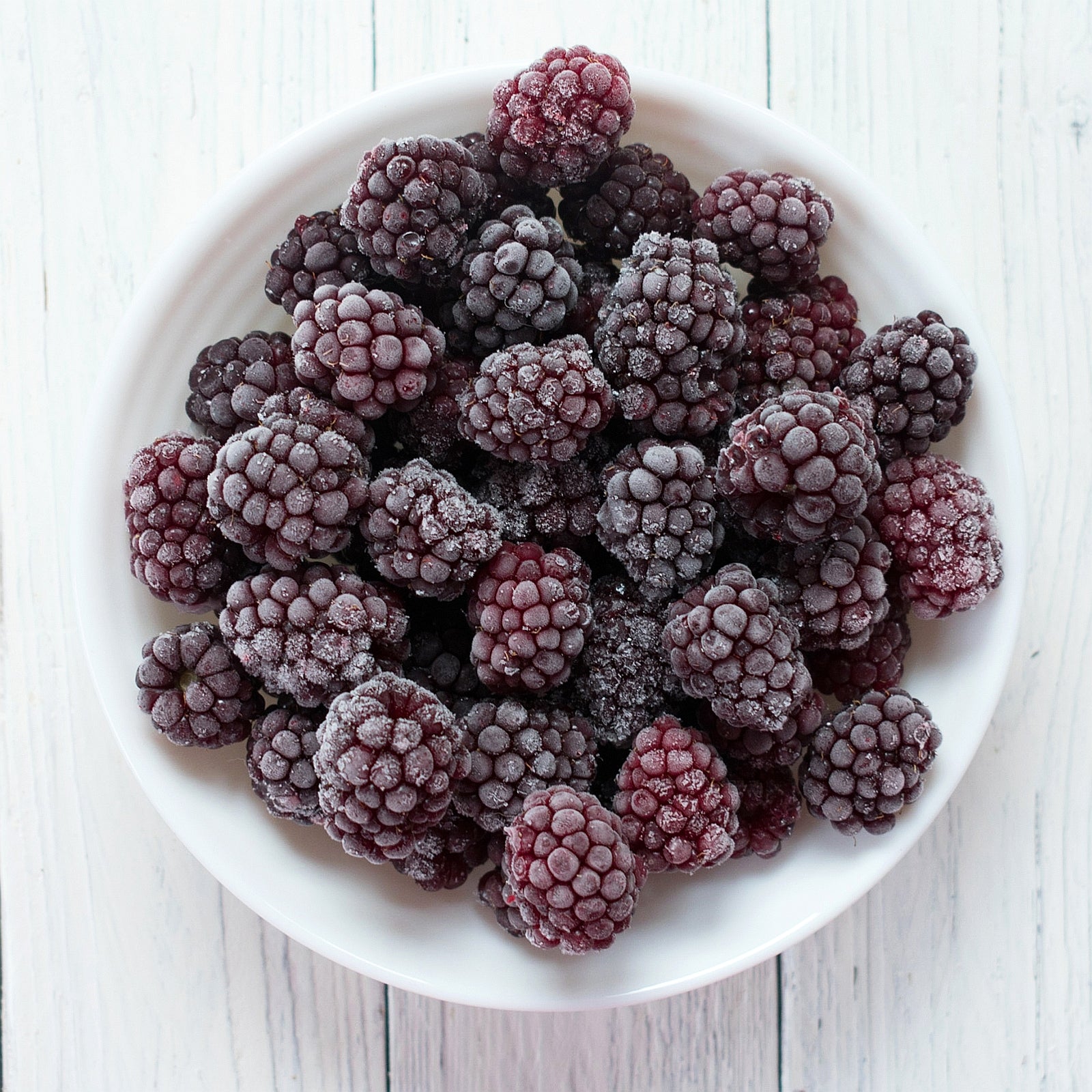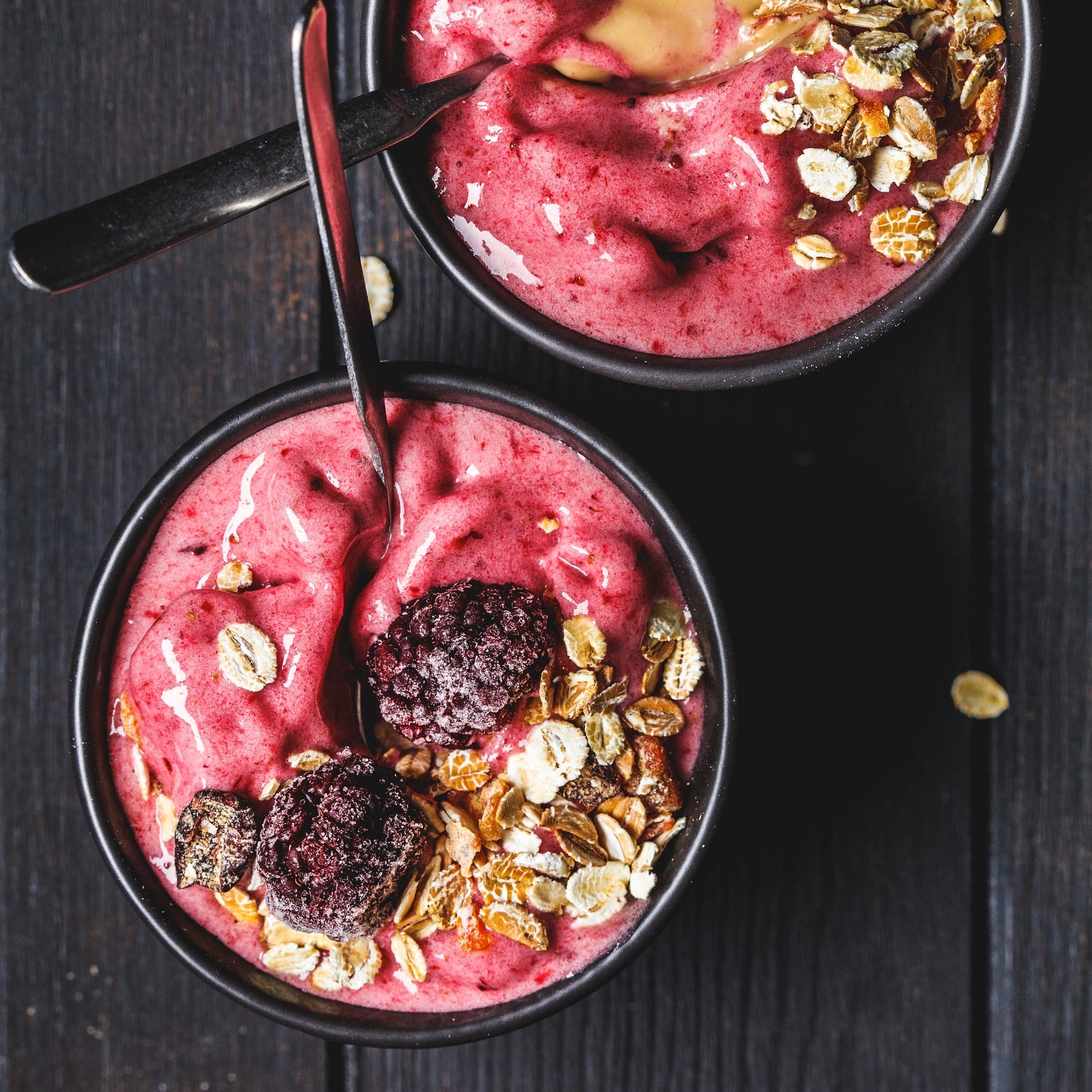 All-Natural Frozen Blackberries from Chile (1kg)
Buy More, Save More:
1 Pack (Regular Price)
Please note that this product is grown to organic standards of ACO (Australian Certified Organic) and USDA Organic - however, due to a bureaucracy issue this product is not recognized as JAS organic in Japan.
One full bag of 1kg (2.2lbs) naturally farmed and fresh frozen blackberries from Chile. No use of chemical fertilizers and pesticides. GMO-free. All hand-picked, washed and individually flash-frozen (IQF) right after harvest for freshness.
These blackberries (not to be confused with black raspberries) are from Chile, which is one of the largest berry exporters in the world thanks to its rich geography and climate diversity. Blackberries have a deep inky sheen with purple highlights. They are succulent, soft, and juicy. The flavor is sweet, slightly tart, with an earthy undertone. Blackberries are a good source of vitamins A and C, iron, calcium, and dietary fiber.
Our Guarantee
✔ All our imported fruits and vegetables are strictly tested for E Coli, coliforms, molds, yeasts as well as listeria and salmonella and therefore meet very high microbiological safety standards.
✔ Free of harmful synthetic chemical inputs such as fertilizer, pesticides, antibiotics, food additives, irradiation, and the use of sewage sludge.

✔ Free of genetically modified seeds (non-GMO)
✔ The farmland and soil in use have at least been 3 years free of any chemical treatment before the harvest.
✔ Flash-frozen after harvest for maximum conservation of vitamins and nutritional values.

Please note that non-processed, non-GMO, and chemical-free produce will always have a minor degree of defects (less than 5%) these may include, decolorations, insect damage, broken damage, crumble damage, squashed damage, over or under maturity, and minor natural non-harmful mold.
Contents
| | |
| --- | --- |
| Contents | 1 pack |
| Weight | 1kg (2.2lbs) |
| Package Dimensions | 16 x 9 x 30cm (6.2" x 3.5" x 11.8") |
Shipping & Handling
| | |
| --- | --- |
| Shipping | Shipping and delivery is frozen |
| Handling | Keep frozen below -18°C (0°F) |
| Expiration | Check product label, usually more than 12 months. |
Details
Ingredients
Blackberries
Packaging

Resealable food-grade aluminum pouch

Country of Origin
Chile

Importer
Horizon Farms, Inc.

Organic Certificates
Australian Certified Organic (ACO) - Certificate Number: 10817

Other

Please note that there may be some loss in shape, insect bites, scratches, or mold on the inside that cannot be seen during visual inspections, but they are not harmful and can be removed. Thank you for your understanding.

Nutritional Facts
100g serving size

Energy: 335kJ
Total Fat: <1g
Fat Saturated: <1g
Sodium: <5mg
Total Carbohydrate: 15.7g
Carbohydrate Sugar: 10.1g
Protein: 1.3g

Jam making
This is a real taste of home...I used to forage for blackberries as a kid and the taste of these brought back so many happy memories. I shall make jam as my mother did. Thank you for bringing back these happy memories.
Organic Blackberries
Thanks to Horizon Farms` organic blackberries, I can rest assured I am getting high quality berries that are nutritious, delicious, and safe. I will definitely be a repeat customer.
Translated from Japanese: I was able to buy these for the first time in a while, as they had been sold out for a long time. They're sweet, moderately tart, and delicious. I've been enjoying them as a snack every day with high expectations because they contain the highest amount of ellagic acid among berries, which has a high anti-aging effect.
There is a seed in every grain.
Translated from Japanese: I put them in my smoothie every morning. They taste great. However, I was surprised to find small hard seeds in each piece, and I have weak teeth. Please be careful, everyone.