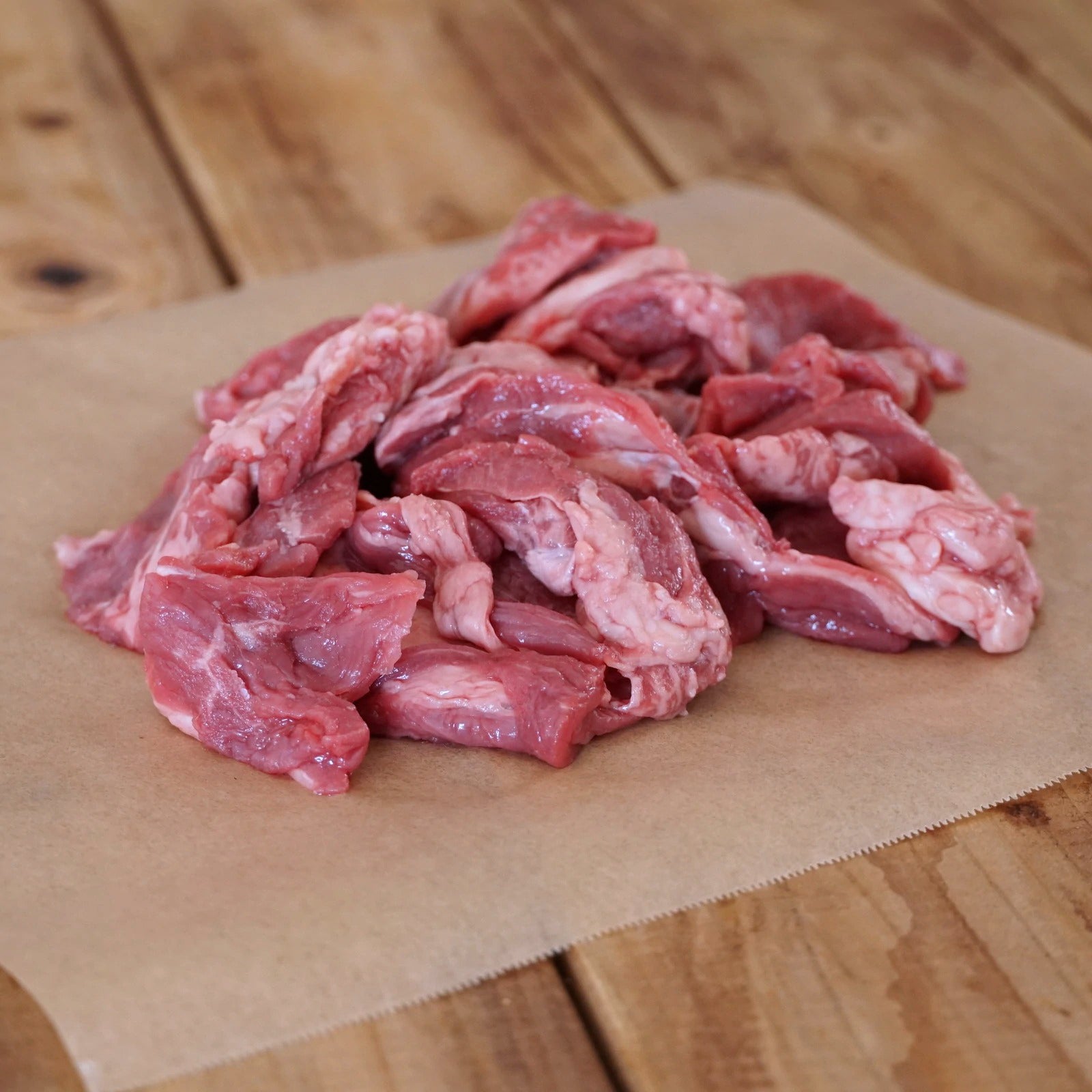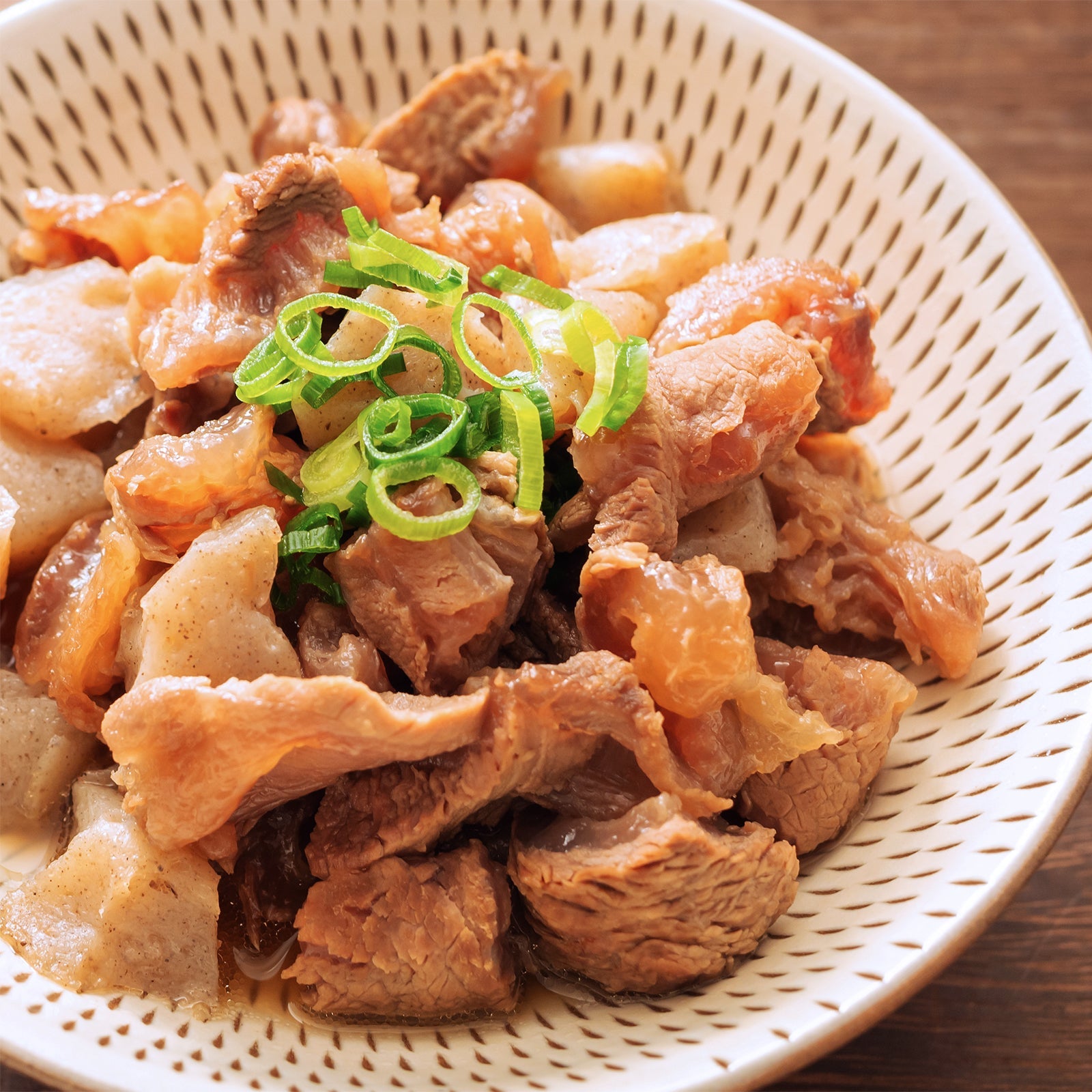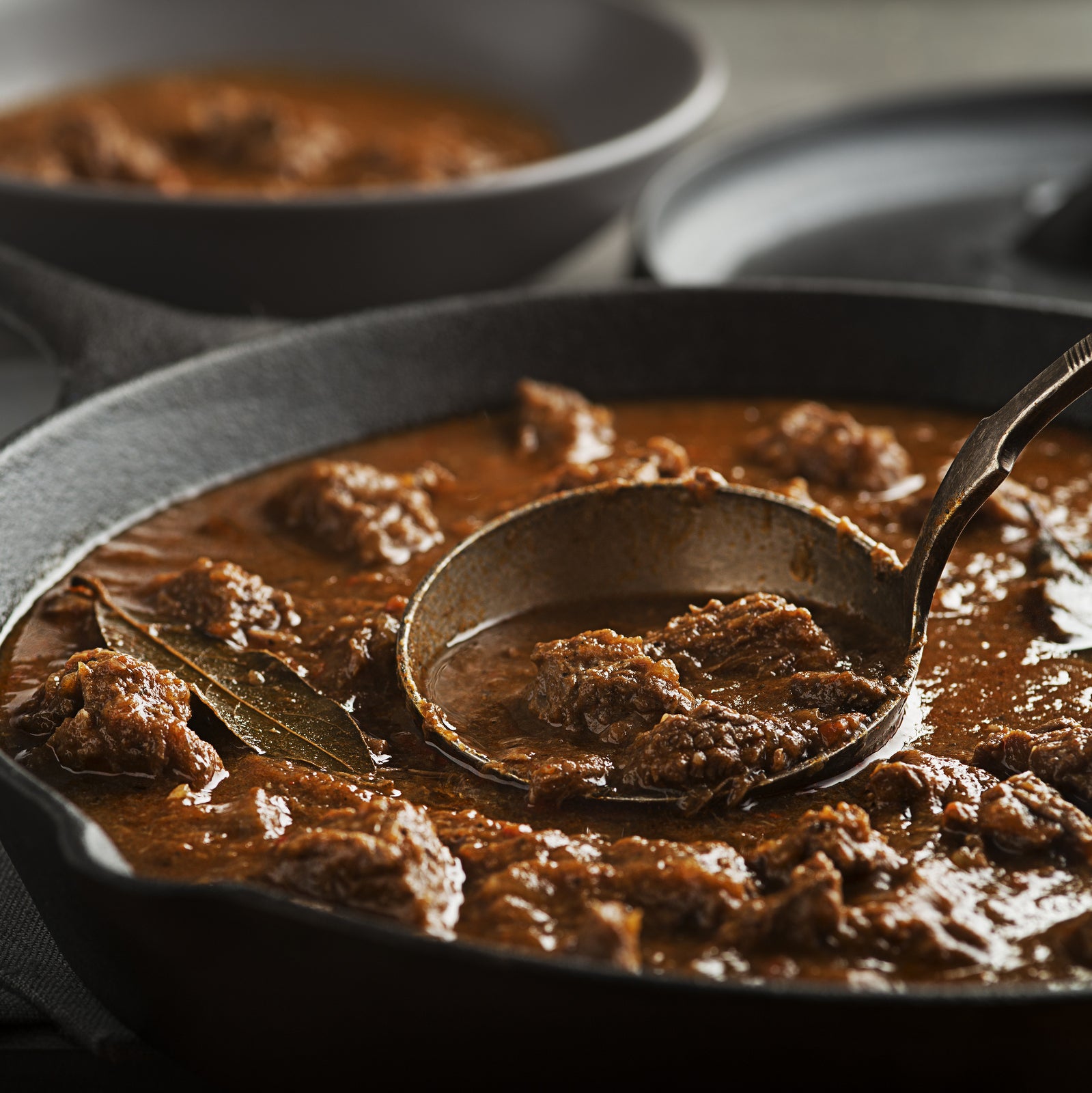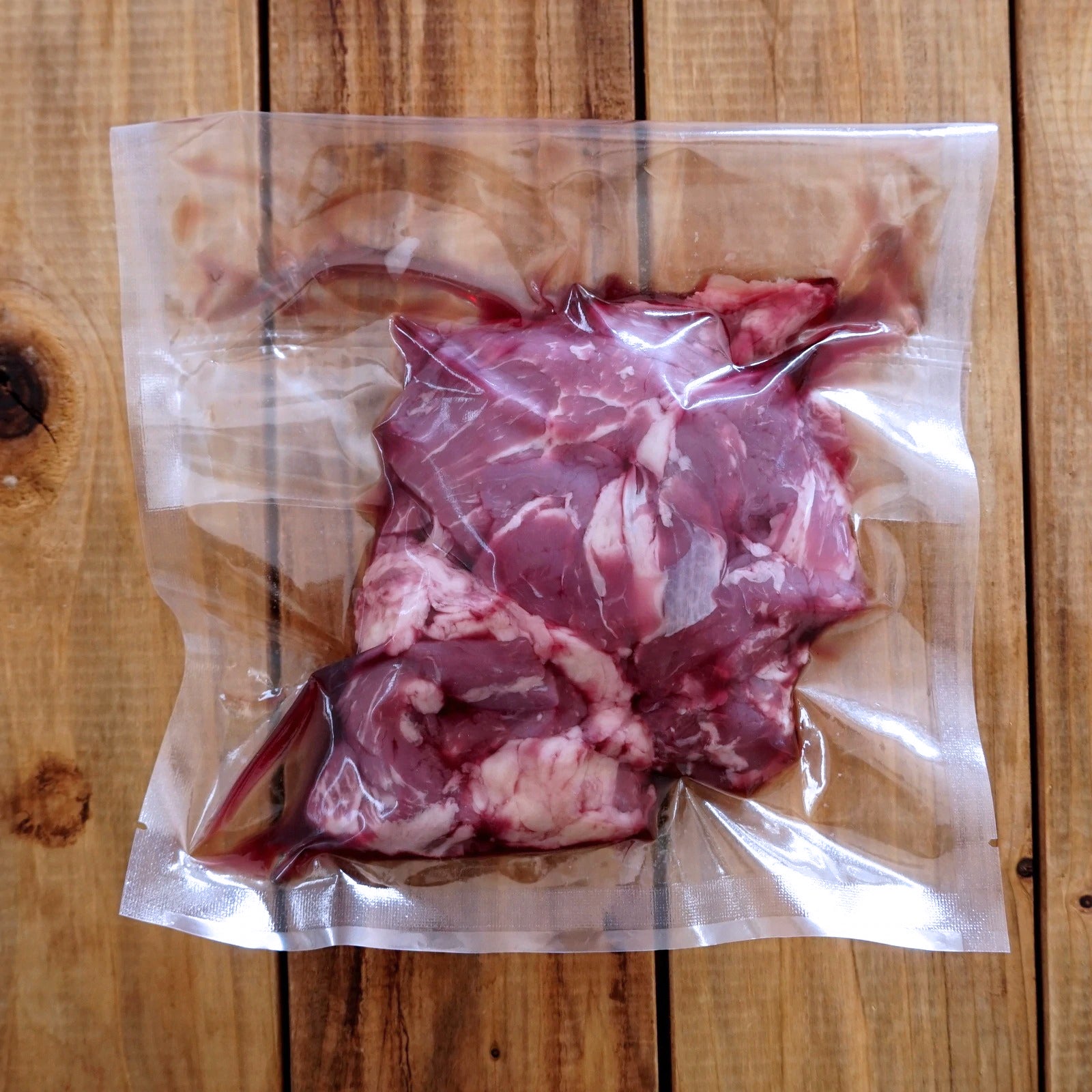 Grain-Fed Trimmings and Cuts (250g)
Buy More, Save More:
1 Pack (Regular Price)
These are the trimmings from the striploin, ribeye, tenderloin, flap meat, chuck short rib, chuck of beef, or hanging tender. Whenever we process these whole cuts into smaller sizes, we have trimmings that are leftovers. Beef trimmings are very popular in Japanese cuisine, known as Gyusuji and are usually used for a dish called Gyusuji Nikomi - a hearty Japanese classic that is extremely flavorful - slow-cooked for a long time until it almost melts in your mouth. Because these are cuts from a primal used for steaks only you can expect this to be the very best quality you can get in Japan for this price - hands down.
Grass-fed grain-finished pasture-raised beef. Free of antibiotics and growth hormones - if you are looking for 100% clean grass-fed and grain-finished beef with a high red meat to fat ratio, this is your best choice.
Contents
| | |
| --- | --- |
| Contents | 1 pack |
| Weight | 250g (8.8oz) |
| Serves | Serves 1-2 depending on the serving style |
Shipping & Handling
Shipping
Shipping and delivery is frozen
Handling
Keep frozen below -18°C (0°F)
Defrosting Time
In the fridge: approx. 12h
In ice-water: 1h
Cooking Method
Slow cooking only
Expiration
Frozen: see packaging label (usually more than 1 month)
Chilled: Please consume unopened pack within 5 days.
Details
| | |
| --- | --- |
| Also known as | Gyusuji, Suji, Tendon, Trimmings, Tallow, Braising Cuts |
| Country of Origin | New Zealand, Australia or US (Please see label) |
| Ingredients | Beef |
| Cut from | Striploin, Ribeye, Tenderloin, Flap Meat, Chuck Short Rib, Chuck of Beef, or Hanging Tender |
| Category | Trimmings |
| Packaging | Individually vacuum packed |
At A Glance
| | |
| --- | --- |
| Breeding | All year free range on open pastures then finished on grain feed for a certain period of time prior to harvest. |
| Feeding | After grazing and feeding on grass their entire lives, the cattle are then fed a diet of barley, wheat, corn, and other grains for a certain period of time. |
| Traceability | 100% fully traceable from ranch to fork. |
| Growth-Promoting Hormones | Never |
| Subtherapeutic Use of Antibiotics | Never |
| Importer | Horizon Farms, Inc. |
| Processing in | Japan |
We used this to make beef stroganoff with a slow cooker - delicious!
Great for soups
It's tasty and easy to use
I have bought this many times!
Translated from Japanese: I always have some in my freezer! It's convenient to use for oden, miso stew, okonomiyaki, and many other things, and most importantly, it's delicious.
Curry ◎
Translated from Japanese: I used the beef sirloin straight from the pack after thawing; without preparing it.
It's unfortunate that the price has gone up, but I'd like to buy it again when it's on sale.
Translated from Japanese: As everyone said, it was a delicious meat that didn't require any preparation. I used it to make curry.