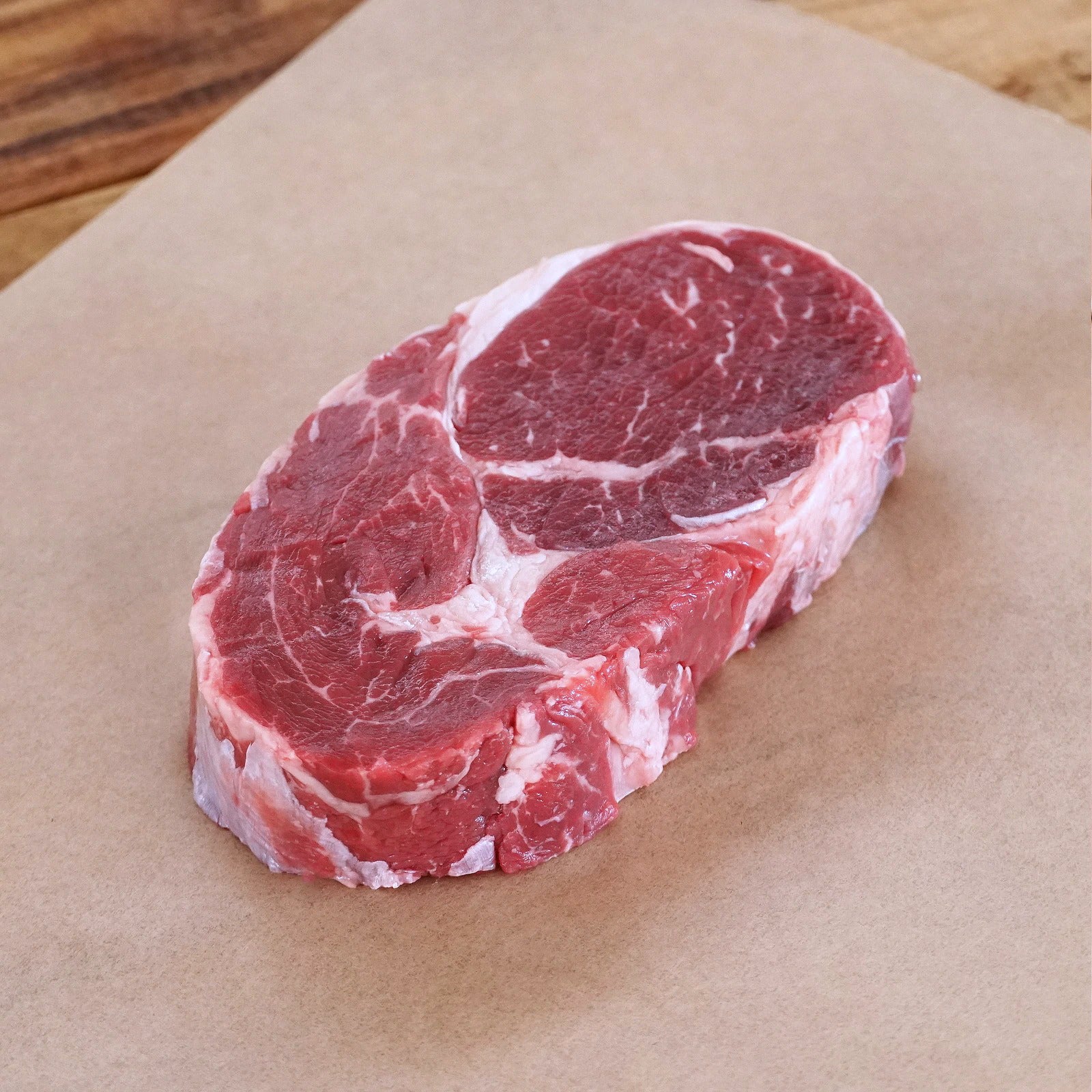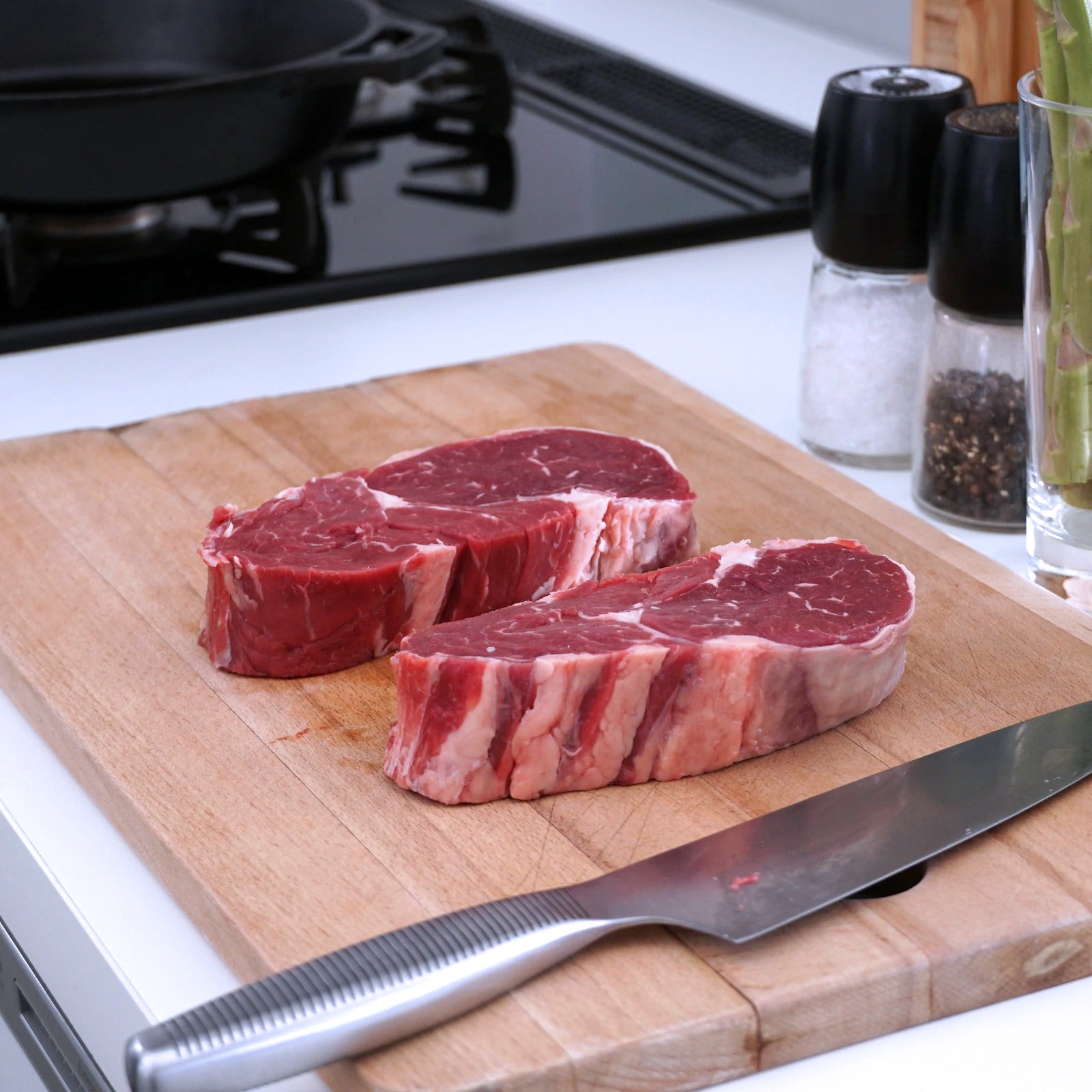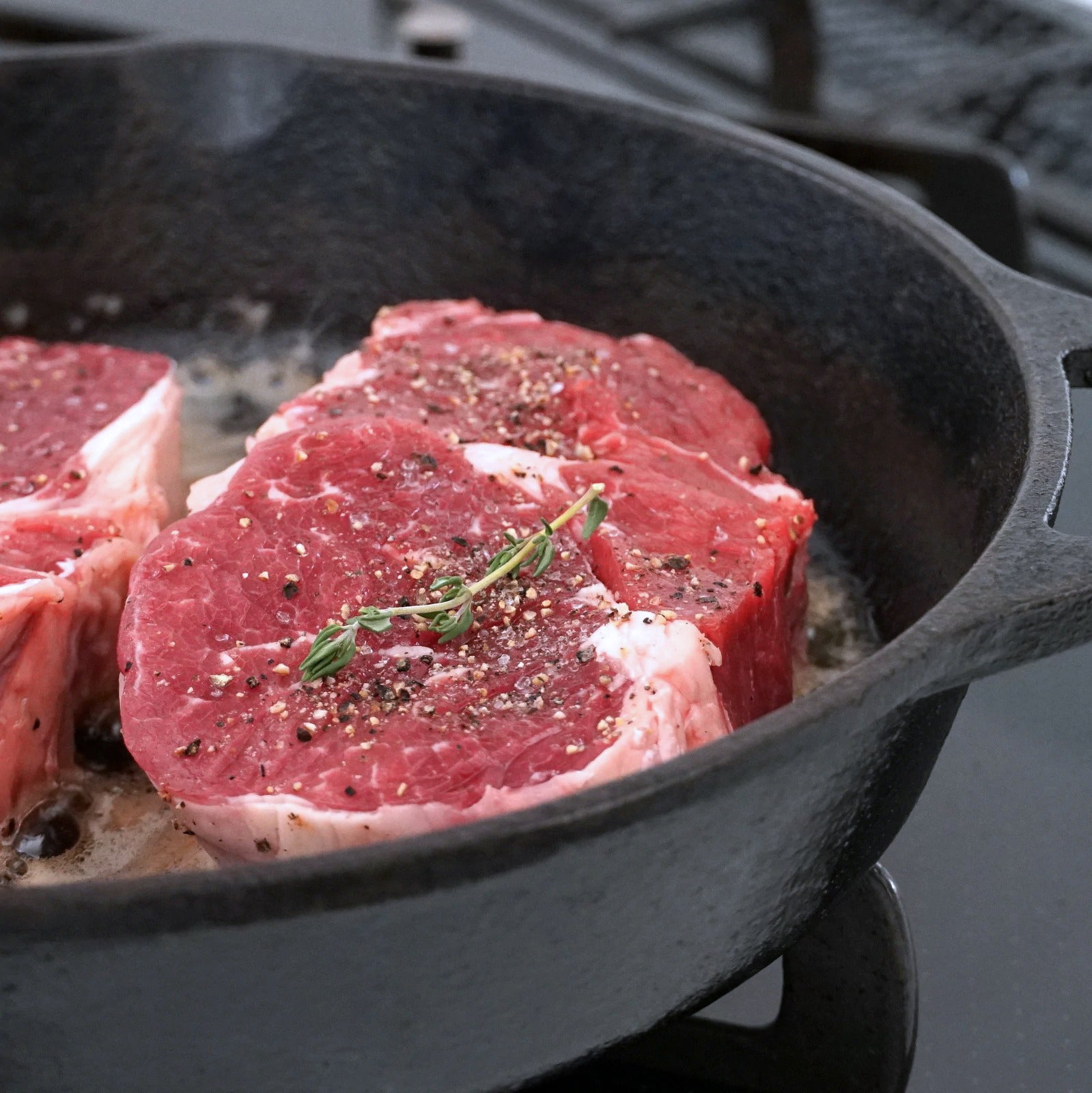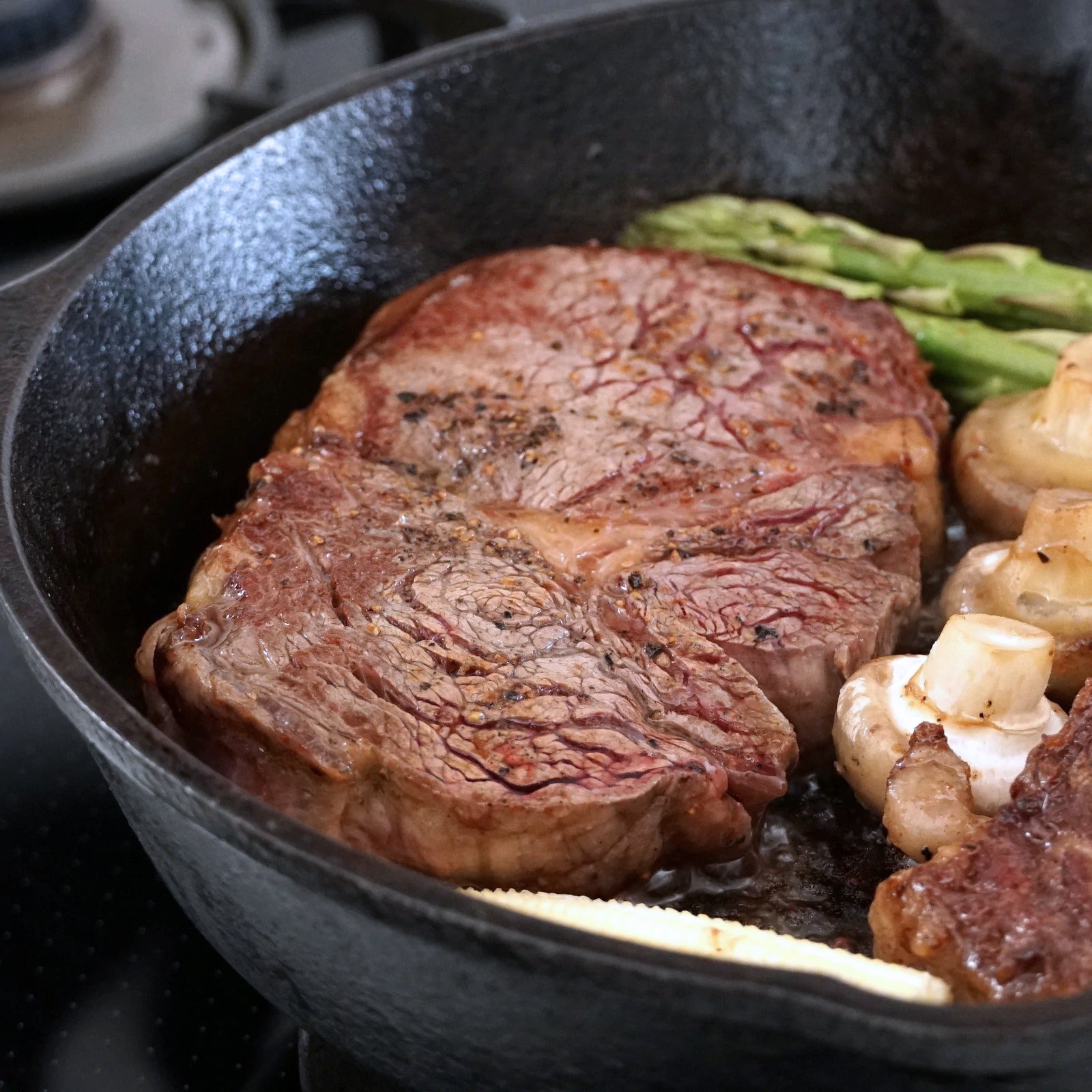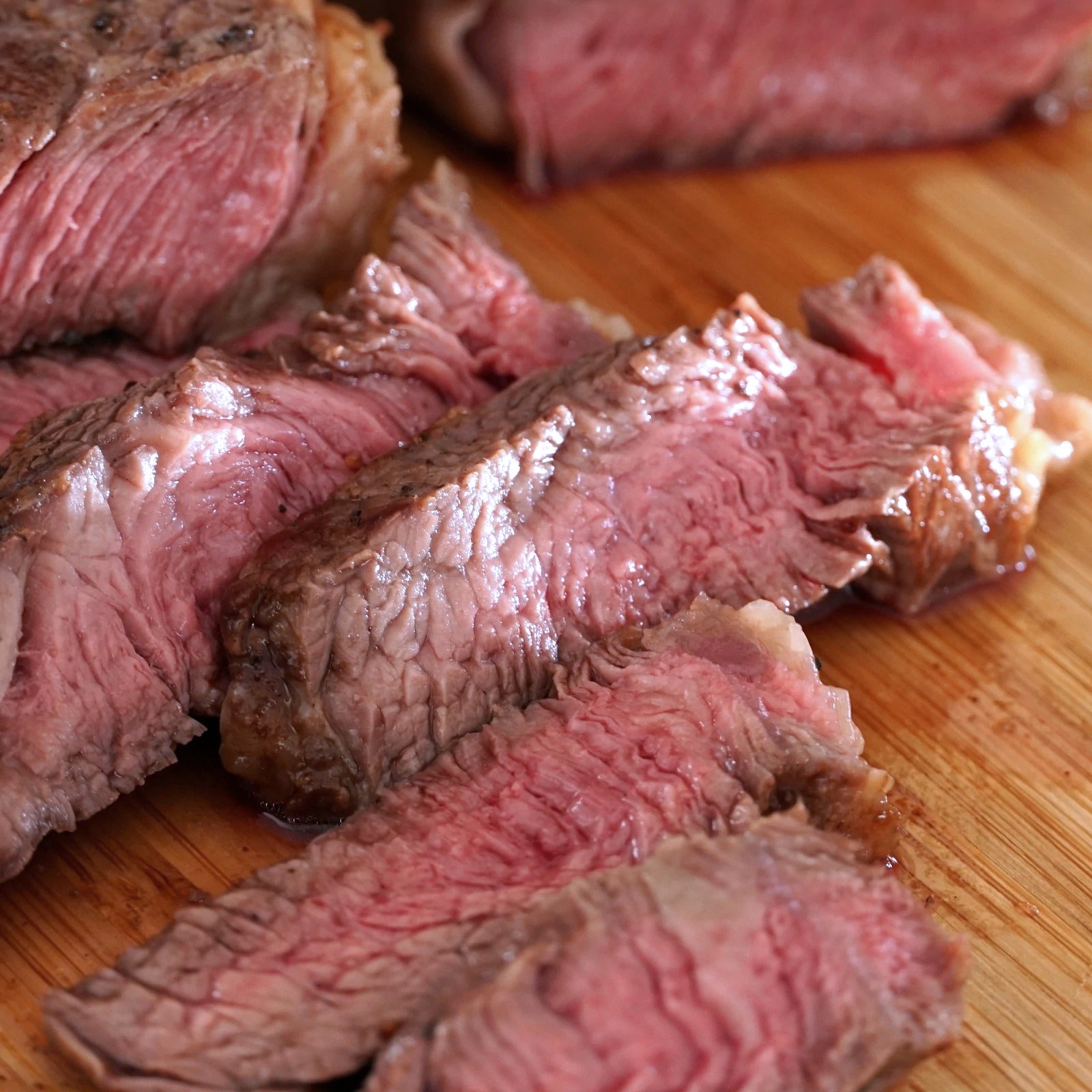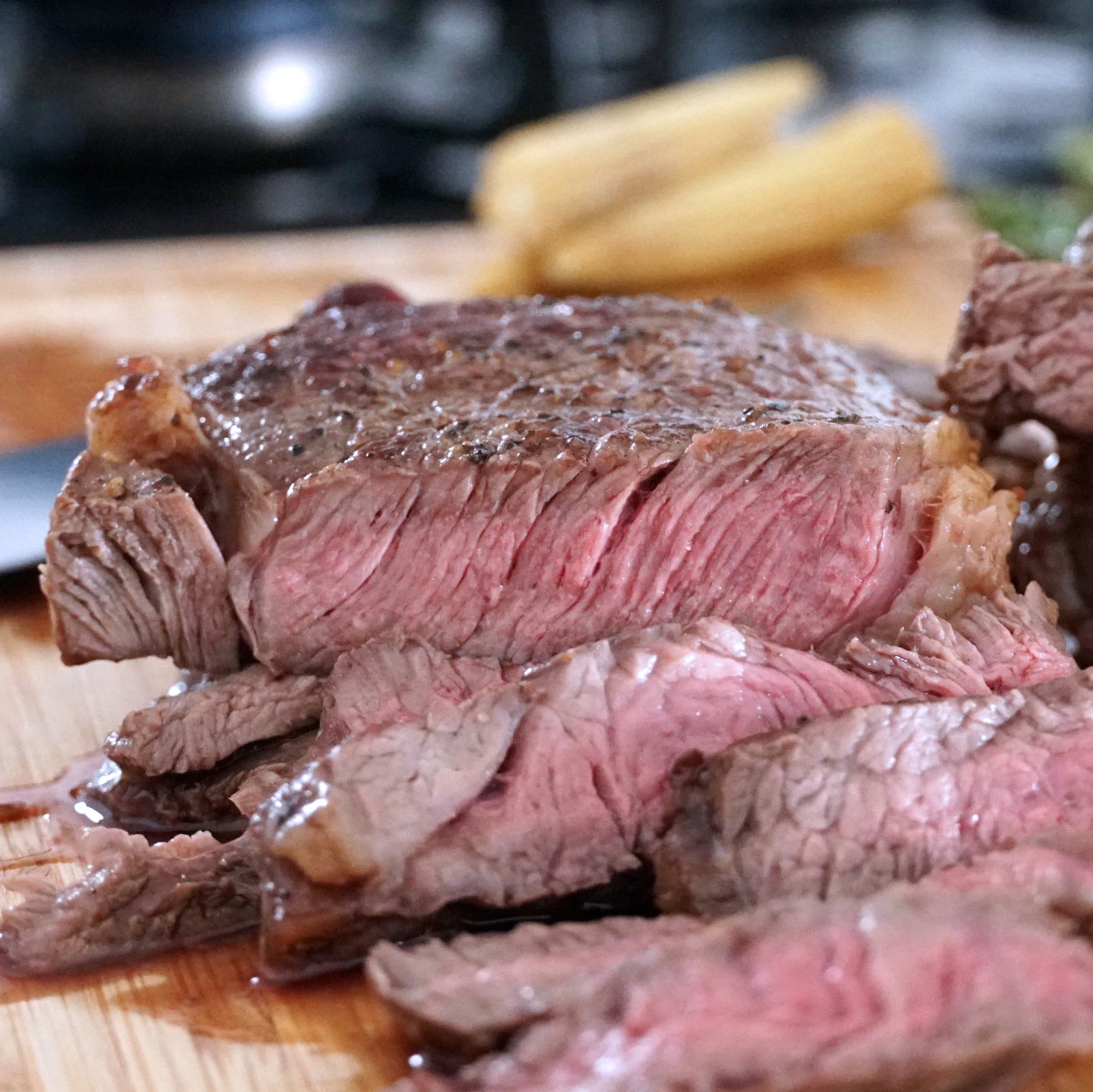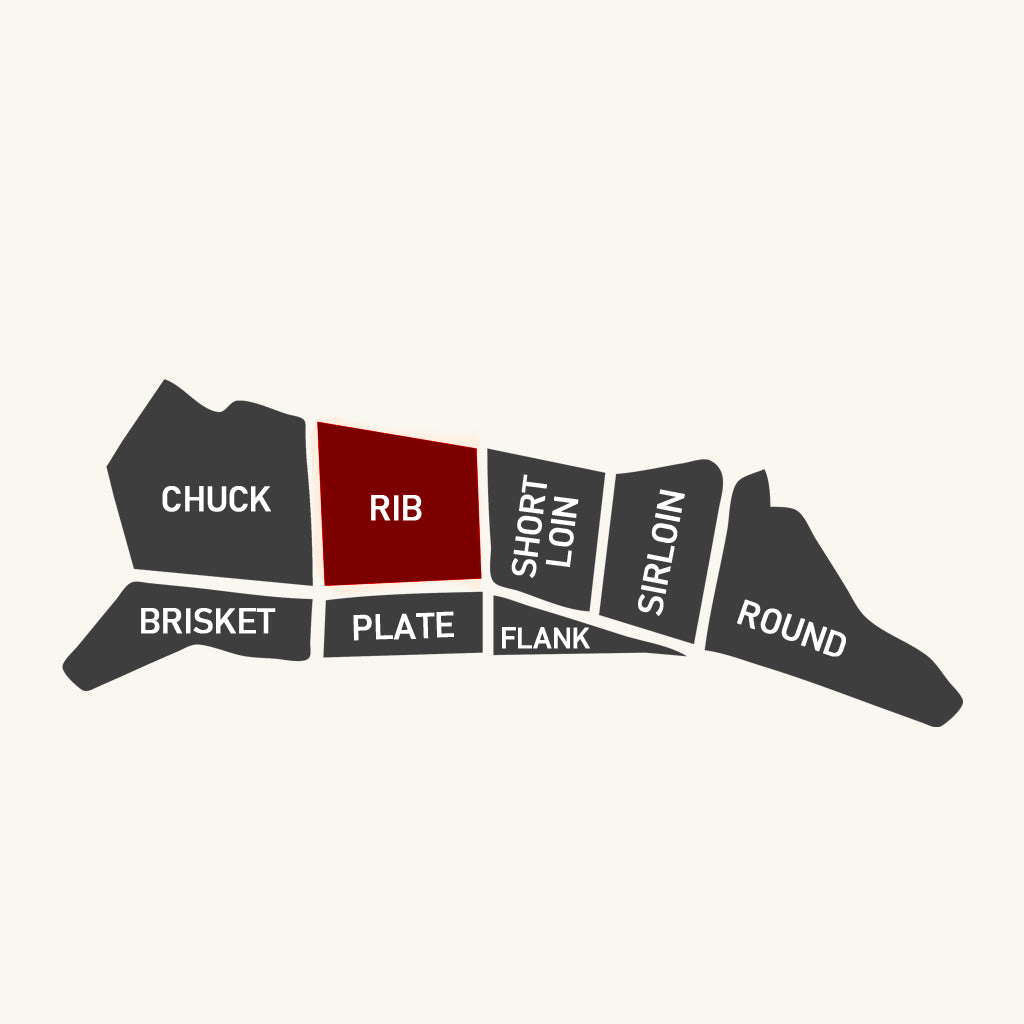 Grass-Fed Premium Beef Ribeye Steak Australia (300g)
Buy More, Save More:
300g x 1 (Regular Price)
Directly imported from Australia and only available at Horizon Farms - the finest grass-fed and grass-finished premium beef available. Each ribeye steak (also known as a scotch fillet in Australia and New Zealand) is the ideal cut for juicy and hearty steaks. Choose the ribeye for juiciness as they contain just the right amount of fat. This premium beef quality brings an additional flavor that you would only see in upper range grain-finished beef. Of course without the use of growth hormones or antibiotics. No GMO feed, sustainably and responsibly sourced. We recommend cooking slowly to medium-rare. See the cooking instructions below.
Our high-end quality beef is high-end restaurant-grade only from Australia and is from grass-fed cattle that have never been treated with growth hormones or antibiotics. No GMOs or chemicals are used on the pastures where the cows graze. Grazed on open green and lush pastures of Australia. 100% Australian-owned and made. If you are looking for clean grass-fed and grass-finished quality beef from free-range cows that have never been treated with growth hormones or antibiotics this is what you are looking for. It does not get better than this. 
Contents
| | |
| --- | --- |
| Contents | 1 steak |
| Weight | 300g (10.5oz) |
| Serves | Serves 1-2 |
Shipping & Handling
Shipping
Shipping and delivery is frozen
Handling
Keep frozen below -18°C (0°F)
Defrosting Time
In the fridge: approx. 24h
In ice-water: 2 hours
Cooking Method
Grill, Cast-Iron Skillet, Fry-Pan
Best By

Frozen:

see packaging label (usually more than 3 months)


Chilled: Please consume unopened pack within 2 days.
Details
| | |
| --- | --- |
| Also known as | Rib eye steak, Delmonico, Entrecote, Entrecôte, Scotch Fillet, Prime Rib, Rib Roast, Rib Eye Roast |
| Country of Origin | Australia |
| Ingredients | Beef |
| Cut from | Ribeye |
| Category | Steaks |
| Packaging | Individually vacuum packed |
✔ Free-range and open pasture-raised.

✔ Humanely raised and treated with respect by family-owned farms.

✔ No antibiotics or growth hormones - ever!

✔ No chemical pesticides on pasture land. 

✔ GMO-free.
At A Glance
Cattle Breed

English Hereford and Black Angus Breed

Farm/Ranch

Murray Pure (Australia)




Great Southern Beef (Australia)




Bass Strait Beef (Australia)




Southern Ranges (Australia)

Farmers


Contracted small-scale family farms

Breeding

100% free-range on open pastures for life.

Feeding

Grass-fed for life on open pasture.

Traceability
100% fully traceable from farm to fork.
Growth-Hormones
Never
Antibiotics
Never

Chemical Pesticides on Pasture Land

Never
Importer
Horizon Farms, Inc.
Processing in
Japan
Defrost the package in the fridge for at least 24h. Once completely defrosted open the pack and let the meat "breathe" for at least 15 minutes at room temperature. You will see its color changing and becoming more vivid as it is exposed to oxygen. Contrary to grass-fed and grain-finished beef, fresh grass-fed and grass-finished beef will always have a slightly sour note - don't be bothered by it.
Generally, great quality meat does not require heavy seasoning and marinades, feel free to use your favorite steak spice mix. We use sea salt and freshly ground black pepper. 
We recommend the cast-iron skillet. Use non-salted butter and a few fresh thyme leaves. Heat up the fry-pan to low heat and let the fry-pan get hot first before you place the steaks inside. You want to hear it sizzling.
The magic formula is to cook low and slow and to keep turning often. If your steaks are thick enough you need to make them stand and cook the sides as well. Use a meat thermometer and make sure not to overcook as grass-fed beef tends to get tougher the longer you cook it. We highly recommend medium-rare - measure the core temperature and take the steaks off the heat once the temperature reaches 50 degrees Celsius (120 degrees Fahrenheit). 
Place the steaks on a cutting board and let the steaks rest for at least 5 minutes as the meat continues to cook internally on residual heat.
Perfectly done medium-rare steak. Slice and serve. Sprinkle with sea salt flakes to your liking. Enjoy while warm and buttery soft for the best experience.
Grass-fed premium grade Australian beef. Ethically raised and all free of nasties! Enjoy!
Excellent!
On time, fast delivery. Meat was high quality. Will definitely be ordering more!
I love it. With a great fat to beef ratio it tastes great and is very high quality. I'll be back.
Left me satisfied
Really good, especially if cooked medium.
Just put a dash of Krazy Salt and you're good.
I personally loved this steak cooked well done.
This steaks are great
Very delicious meat. I have to be honest, it is not as tender as the steaks you can get in the super market from domestic beef, but the meat flavor is amazing, so pure. I always cook them with lard an baste them in a little bit of butter. I eat them at least 3 times a week and I cannot stop making GAINS! 10/10, full of protein and good, healthy fats.