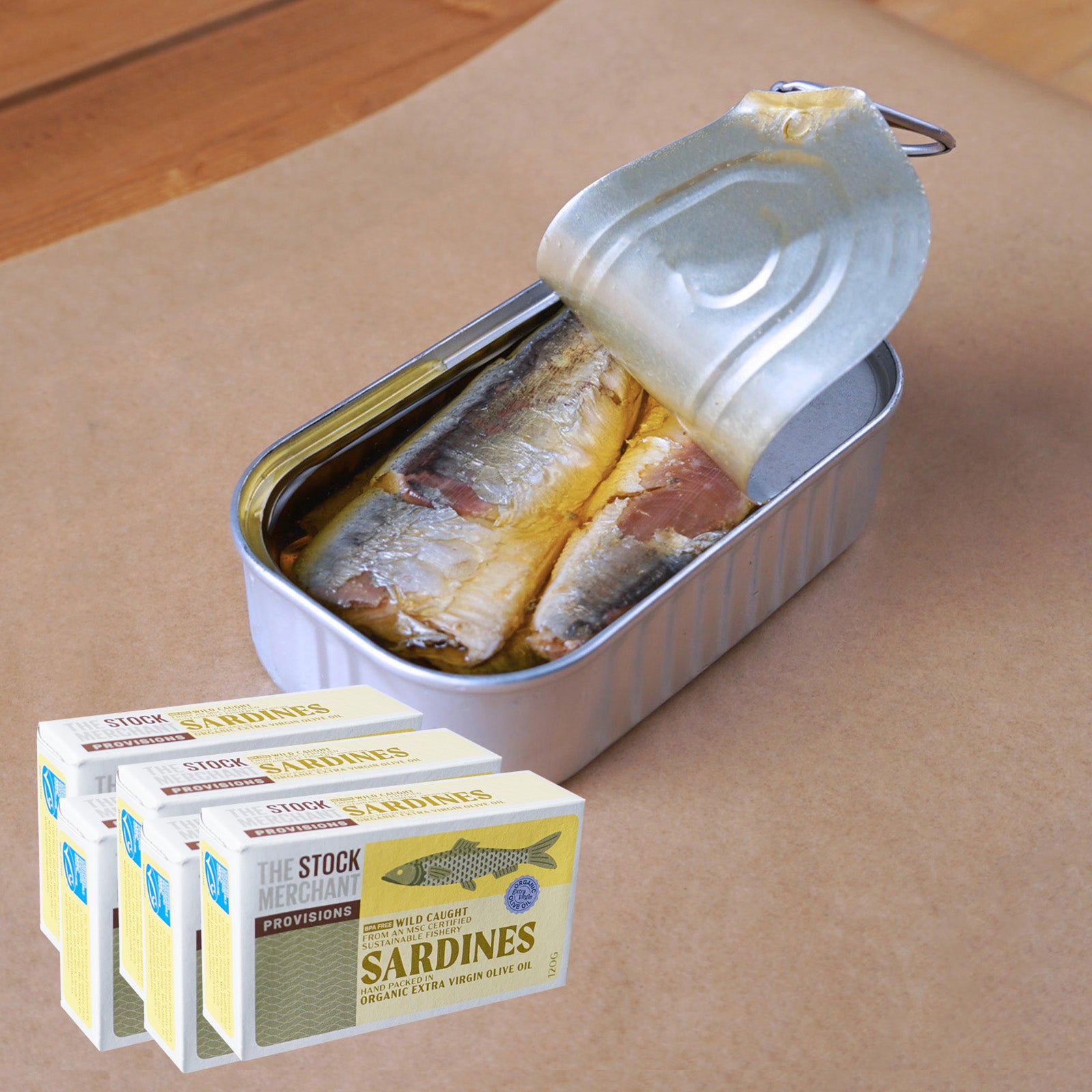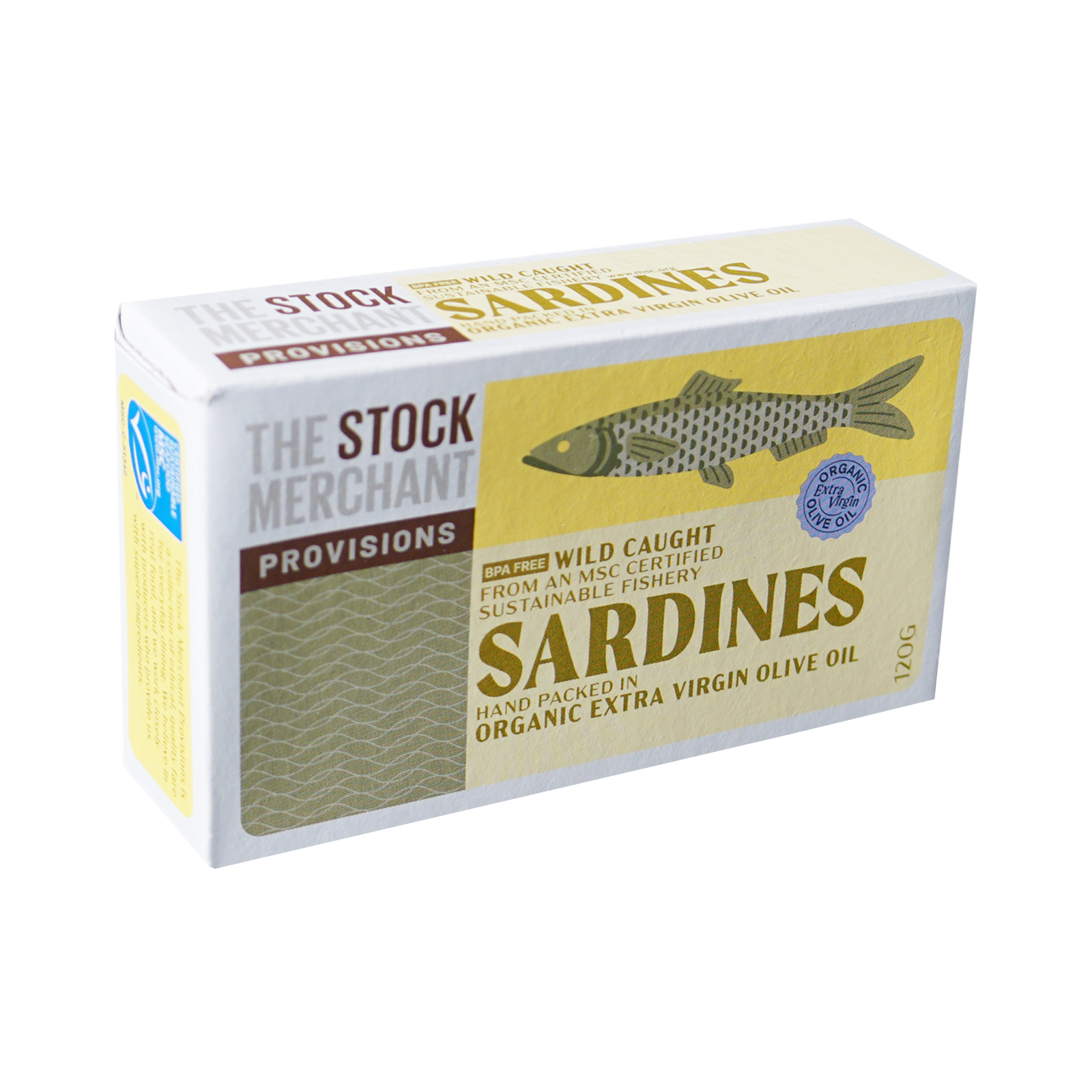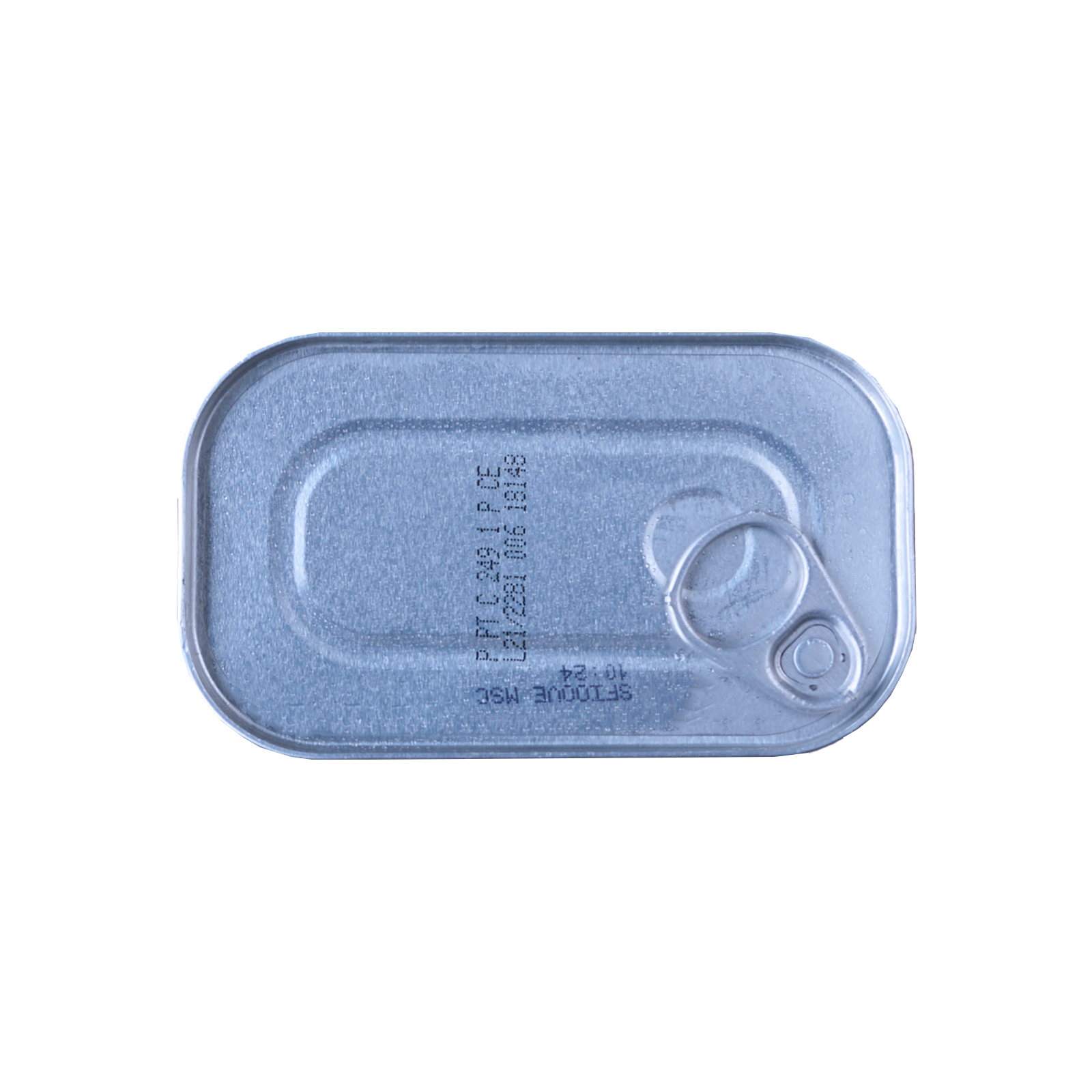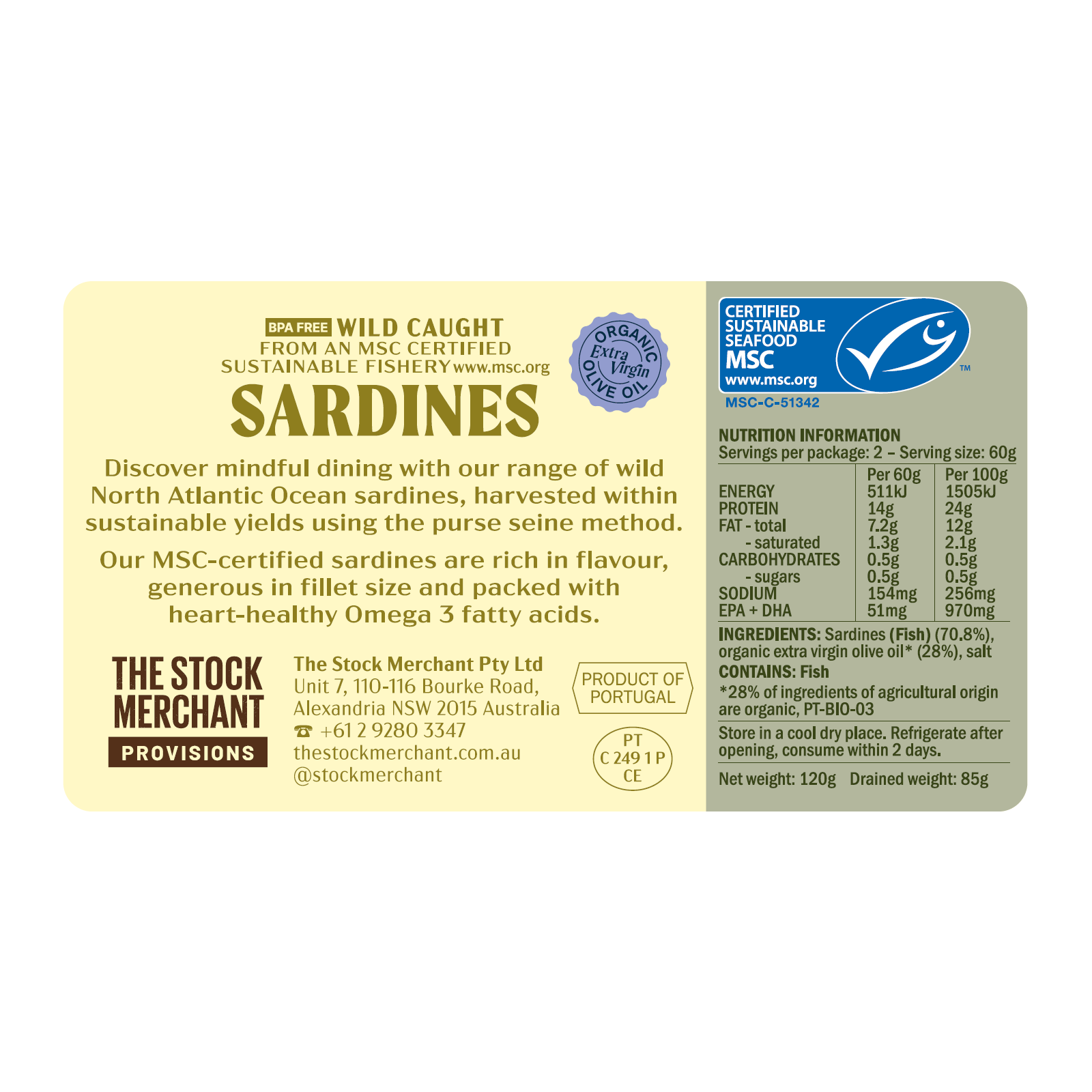 MSC Certified BPA-Free Wild-Caught Canned Sardines in Extra Virgin Olive Oil (120g x 5)
Please note that this product may be shipped frozen if ordered with frozen products. Rest assured that this does not affect the quality of the product. This product is available in limited quantities only. If popular, we will import in larger quantities going forward.
5 cans, each weighing 120g (4.2oz), of sustainably fished, wild-caught sardines from Portugal - hand filleted (boneless) and canned with organic extra virgin olive oil. These sardines are rich with flavor, filleted to a generous size, and packed with heart-healthy Omega 3 fatty acids. They are ready to eat and easy to use - eat as is or simply add them to your favorite dishes such as salads, sandwiches, pasta, and more.

All fish are caught in the Atlantic ocean waters off the shores of Portugal. Ethically and sustainably caught using the purse seine method. These fish hold the "Certified Sustainable Seafood" MSC certification - which is a way of showing that a fishery meets international best practices for sustainable fishing.
We offer two types of canned fish in olive oil: Wild-caught Sardines and Wild-caught Tuna.
Contents
Contents
5 cans
Weight
Net weight per can: 120g (4.2oz)
Drained weight per can: 85g (3.0oz)
Shipping & Handling
| | |
| --- | --- |
| Shipping | Shipped dry, chilled, or frozen depending on the other contents of your order |
| Handling | Store in a cool, dry place away from direct heat and sunlight. Refrigerate after opening, consume within 2 days. Be careful of sharp edges on opened cans. |
| Expiration | See packaging label (usually more than 3 months) |
Details
Species
Sardina pilchardus
Fishing Method
Purse seine
Ingredients
Sardines (70.8%), organic extra virgin olive oil (28%), sea salt
Packaging
Aluminum can in a paper box (BPA-Free)

Country of Origin
Portugal
Country of Export
Australia
Brand
The Stock Merchant
Nutritional Values
Nutritional values per 100g

Energy: 360kcal
Protein: 24.0g
Fat: 12.0g
Carbohydrates: 0.5g
Sodium: 256mg


EPA + DHA: 970mg



Importer
Horizon Farms, Inc.
Our favourite canned sardines in Japan! Tasty sardines and good olive oil, an essential pantry item in our household.
Waited for these to be back in stock and stocked up.
Safe and convenient
It was my first time purchased canned sardines from Horizon Farms because of bpa free.
Feel assured while consuming high quality product and healthy fish. It was tasty and super convenient ^^
Tasty and convenient
Really healthy fish with good taste