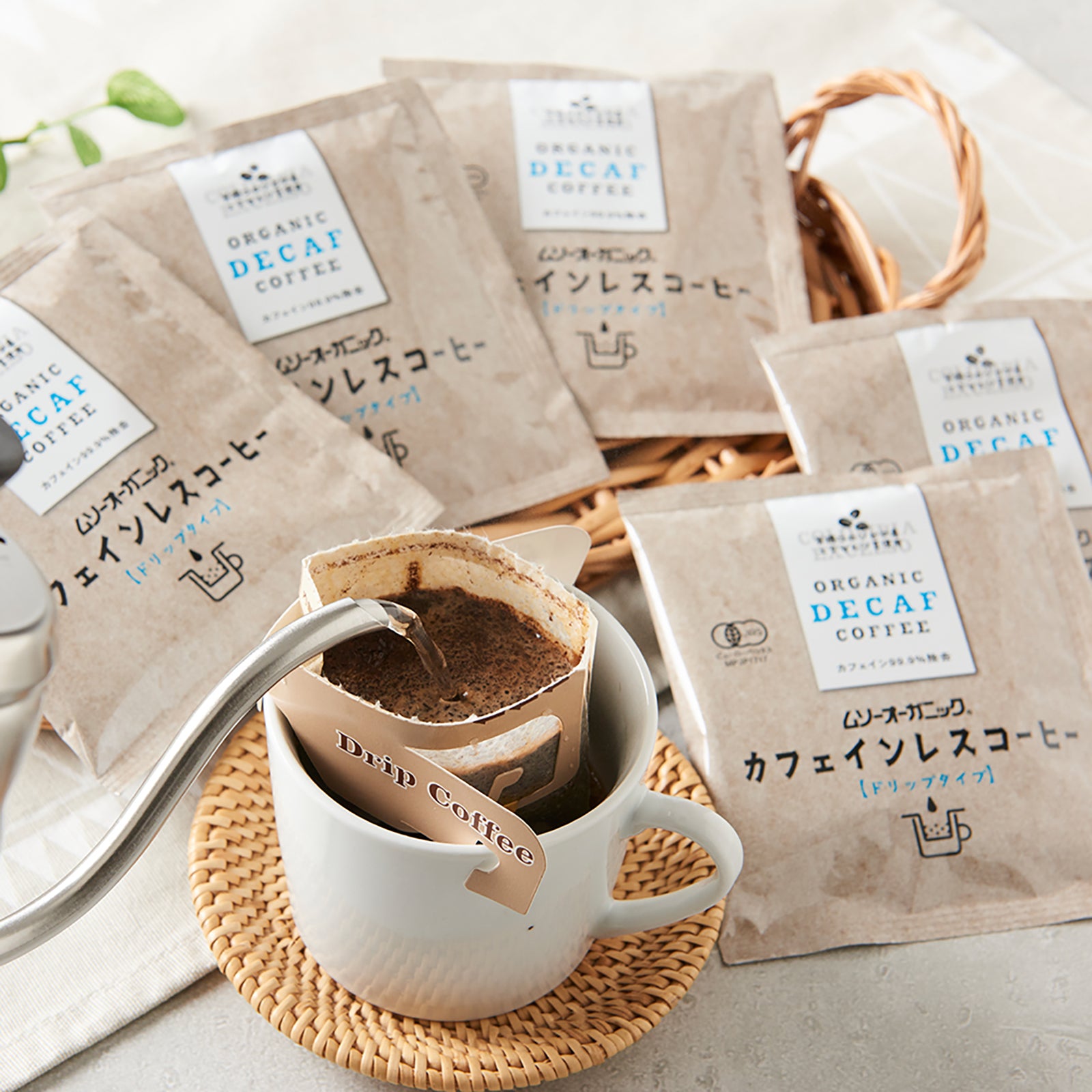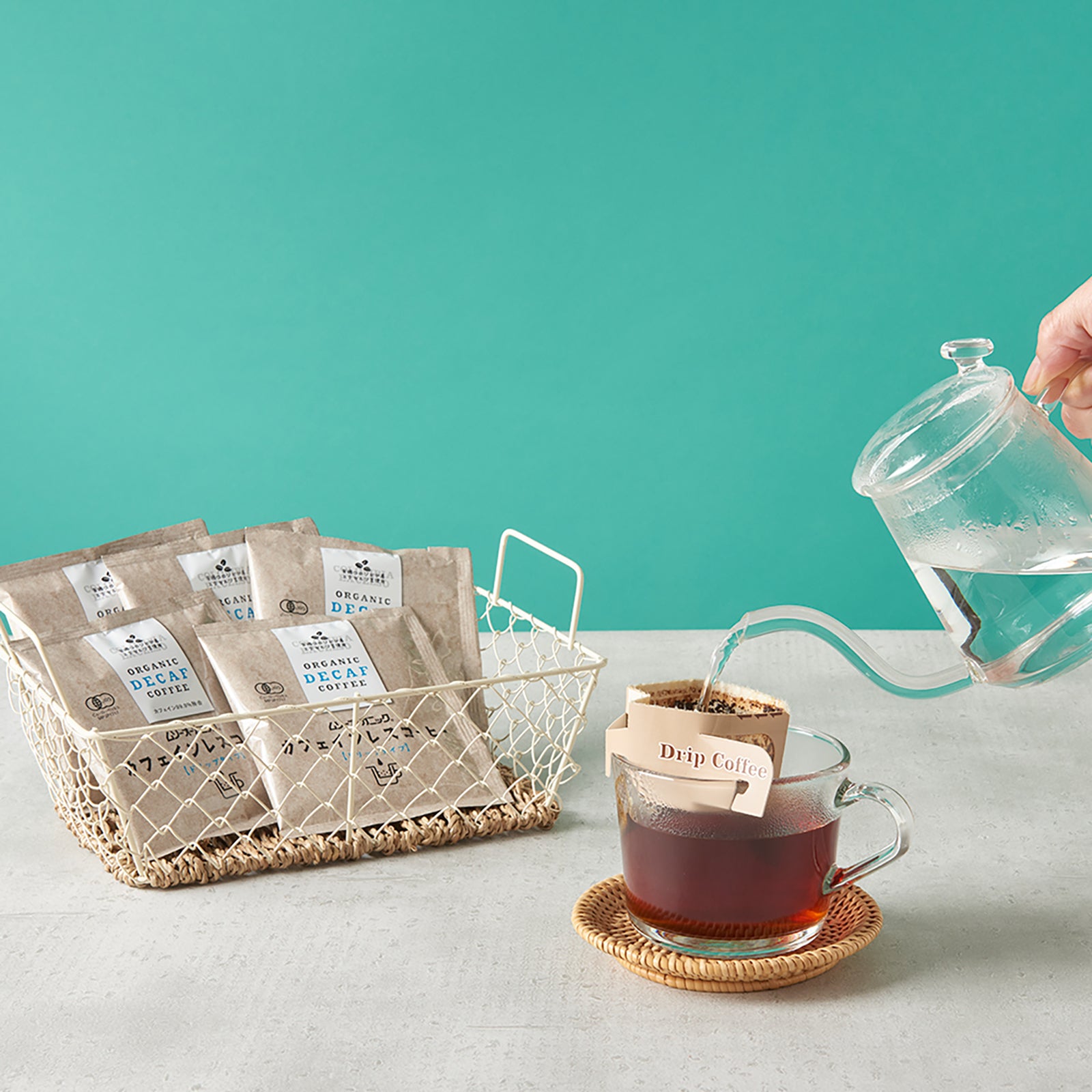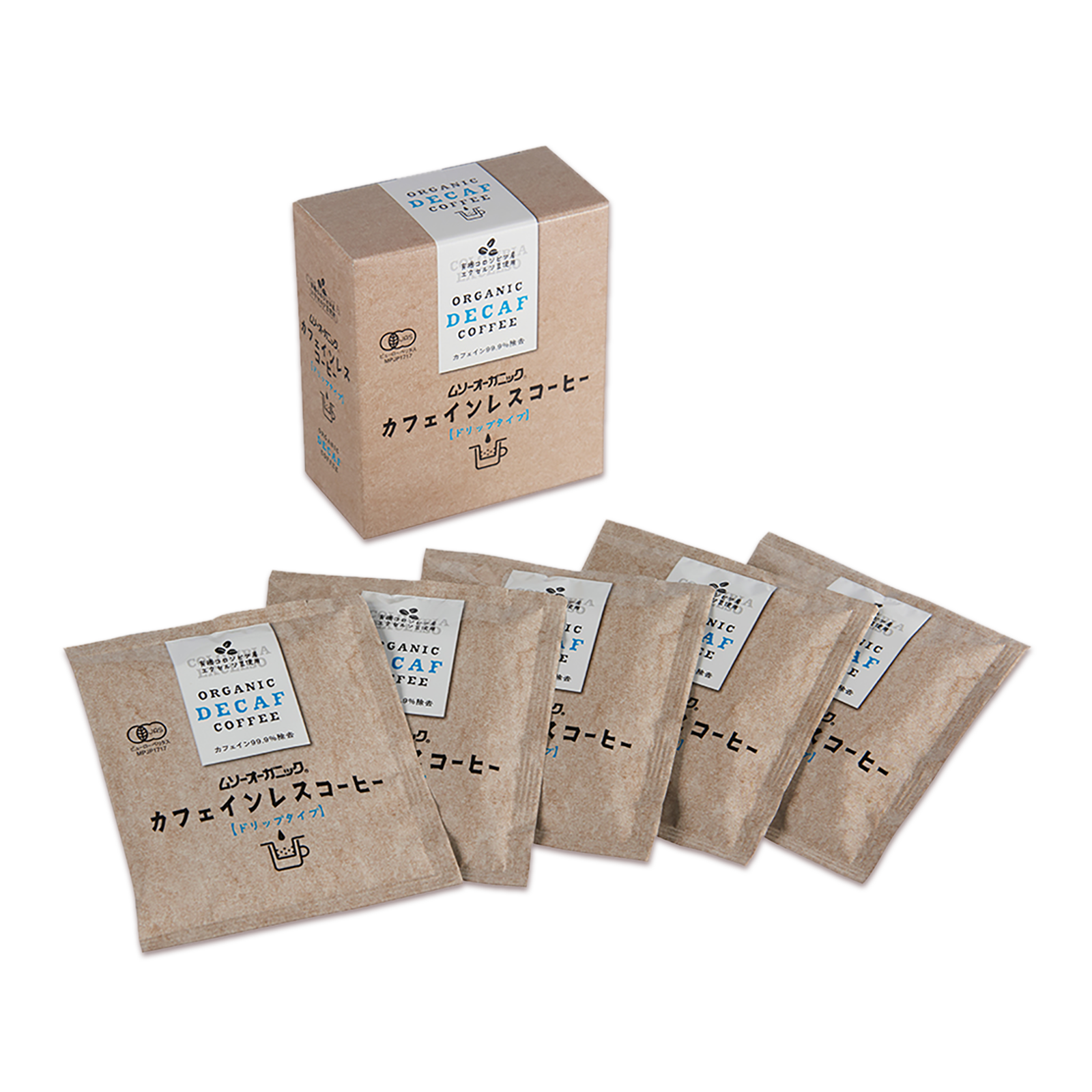 Certified Organic Colombian Decaf Drip Coffee (5pc)
Buy More, Save More:
1 Pack (Regular Price)
Please note that this product may be shipped frozen if ordered with frozen products. Rest assured that this does not affect the quality of the product.
One box contains 5 bags of certified organic decaf Colombian drip coffee. This decaffeinated coffee is made from high-quality Colombian Arabica beans grown naturally to strict organic standards. Roasted excelso (smaller-sized) beans are grown without the use of any chemical fertilizers, pesticides, or herbicides. Absolutely no additives or other nasties. Ground into a medium-fine grind, the coffee has a good balance of bitterness, acidity, and flavor, making it easy to drink with a nice smooth texture. The rich, deep coffee aroma is retained, while the caffeine content is less than 0.1%.
The drip bag type coffee is individually packaged for each cup, so you can easily enjoy coffee anytime and anywhere you go with just hot water and a cup. Perfect for those who want the taste of delicious Colombian coffee before bed or those other times when caffeine isn't needed.
✔ No harmful synthetic chemicals such as chemical fertilizers, pesticides, or insecticides and absolutely no antibiotics, preservatives, food additives, synthetic flavors, or other nasties.
✔ Free of genetically modified beans (non-GMO).

✔ The farmland and soil in use are free of any chemical treatments at least 3 years prior to harvest.
✔ Ground and packed in a JAS-certified organic factory here in Japan.
Contents
| | |
| --- | --- |
| Contents | 1 box contains 5 drip bags |
| Weight | 5 x 10g packs (total 50g / 1.8oz) |
Shipping & Handling
| | |
| --- | --- |
| Shipping | Shipping and delivery is dry, chilled or frozen based on the contents of your order |
| Handling | Keep in a cool and dry place. |
| Expiration | Check the product label, usually more than 3 months. Consume immediately after opening. |
Details
Ingredients
100% Organic Coffee Bean
Packaging

Each package (10g) is individually wrapped inside 1 box.
Grind Method

Medium-fine

Country of Origin
Colombia (Packed in Japan)
Organic Certifications

JAS Organic (Japan Agricultural Standard) - Certification Number: Bureau Veritas MPJP1717

Nutritional Facts
Based on 100g

Calories: 42kcal
Total Fat: 1.6g
Total Carbohydrate: 5.6g
Protein: 1.3g
Sodium: 0mg
How to Prepare
Remove the drip bag from the package and cut out the perforated portion at the top along the arrow. Unroll the drip bag and place it in a mug. Pour a small amount of boiling water just to cover the beans and let steep for 10-20 seconds. Pour the boiling water in two or three times being sure not to let the powder spill. Pour slowly for best extraction. (approx.140 ml water for 1 cup)