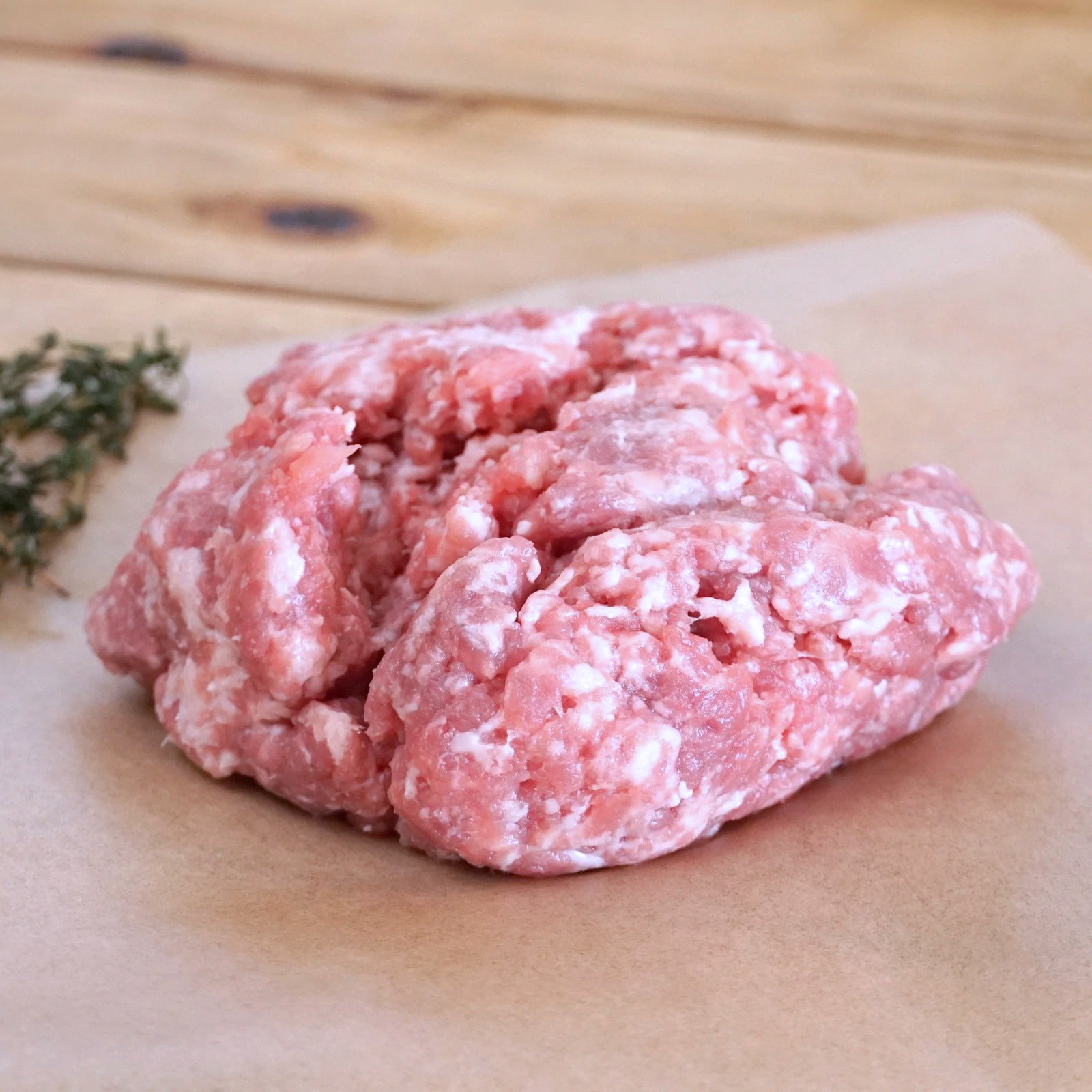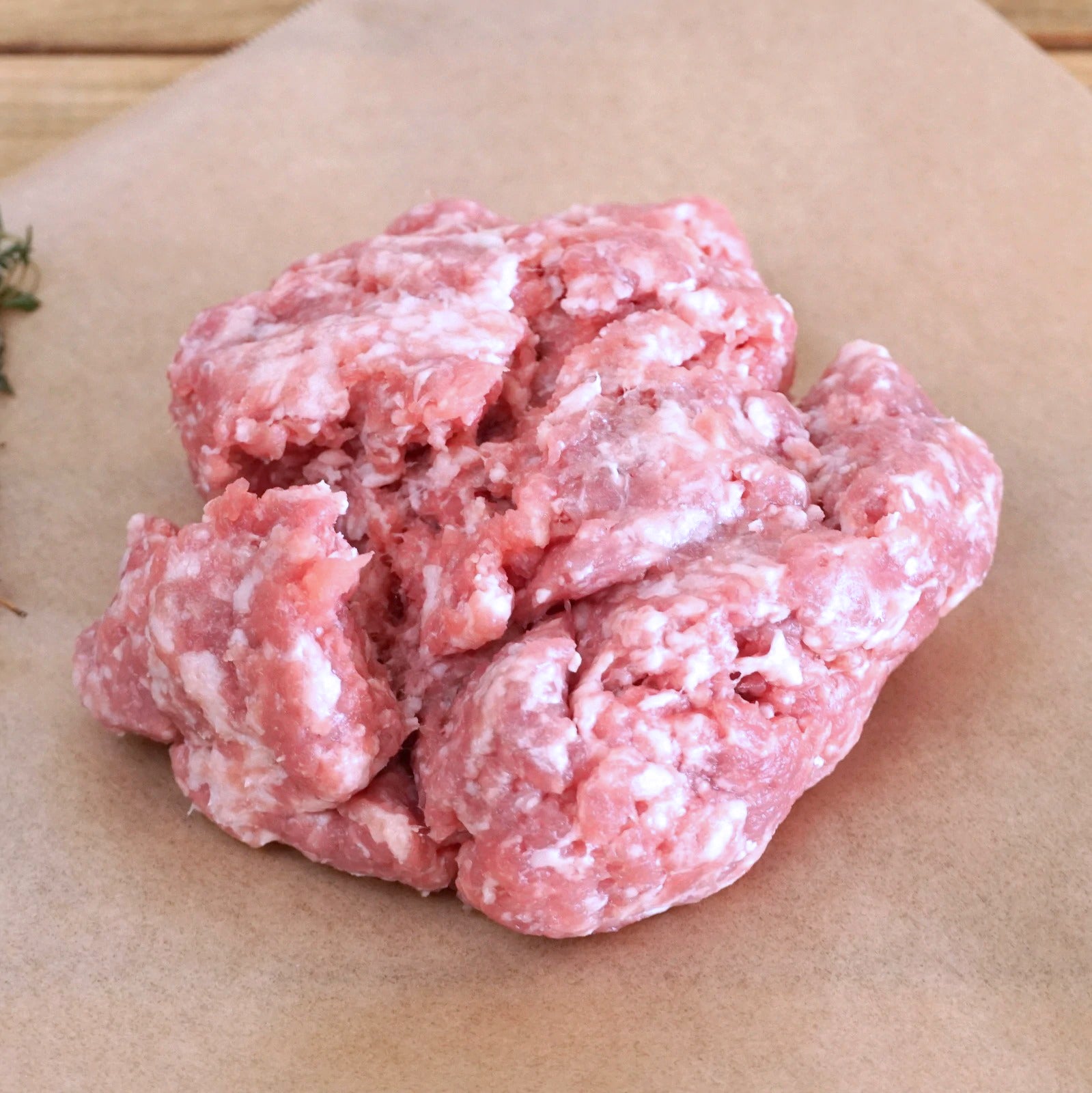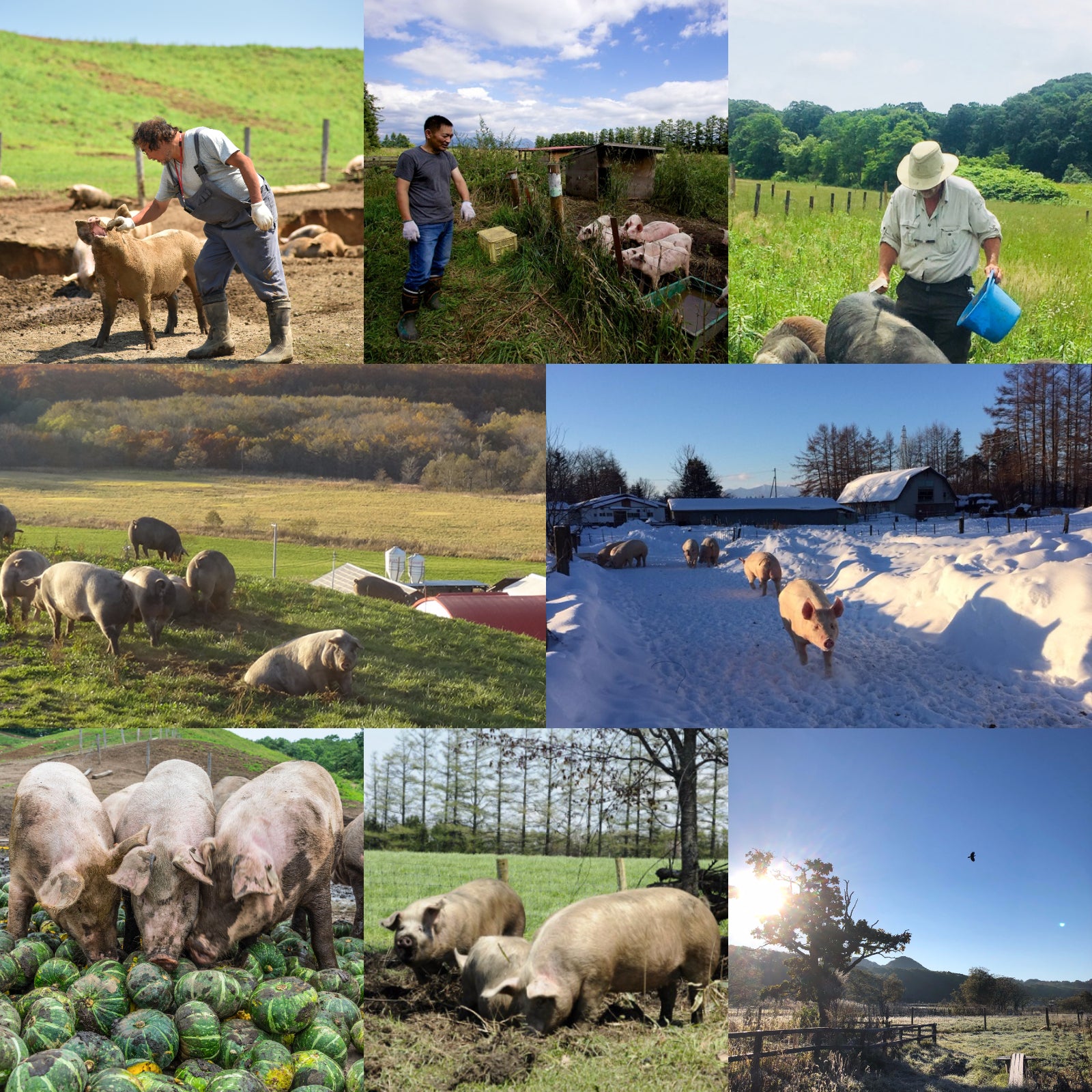 Free-Range Ground Pork from Hokkaido (300g)
Buy More, Save More:
1 Pack (Regular Price)
The weight of this product has been changed. Also, to provide you with a better shopping experience we are slowly welcoming additional free-range pig farmers to our pork product ranges. This product will now be from either El Paso Ranch, Nakano Farm or Curly Flats Farm of Hokkaido - all from the same location, raising all-year free-range pigs without nasties. There is no difference in quality or package size. See more below.
Please note that we are unable to accept requests for a specific farm or fat content regarding this product. Thank you for your understanding.
300g (10.6oz) of ground pork/mince made from the leg or thigh meat. The natural fat/meat ratio of pork leg and thigh is 20/80 - which is the perfect balance for juicy ground pork. Taken straight out of the freezer and placed in cold water they can be defrosted in less than 45 minutes.
100% real free-range and naturally raised pork from Hokkaido, Japan, probably the only place in Japan that has space for free-roaming animals. Happy as a pig in mud. Bathing in the nearby river during summer and playing around on the snowfields in winter - that's the happy life of the pigs that are raised completely free-range in Hokkaido. And when we say free range we mean the real deal free-range. Spring, summer, autumn, and winter - 24 hours, all year free-range. The images below are actual photos of the farms.
Free-range pork, in this case, pastured pork tastes different because it is different! The pigs are able to exercise freely and build natural muscles without the aid of growth promoters. They get to wander and forage with the herd and interact and do not suffer the same stress as intensively farmed pigs. Give it a try and taste the difference! Raising pigs free-range on open pastures is an extremely cost-intensive operation that makes free-range pork more expensive compared to conventional pork products. 
Contents
| | |
| --- | --- |
| Contents | 1 pack |
| Weight | 300g (10.6oz.) |
| Serves | Serves 1-2, depending on the recipe |
Shipping & Handling
Shipping
Shipping and delivery is frozen
Handling
Keep frozen below -18°C (0°F)
Defrosting Time
In the fridge: approx. 12h
In ice-water: approx. 1h
Cooking Method

Non-stick skillet or fry-pan

Expiration
Frozen: see packaging label (usually more than 6 months)
Chilled: Please consume unopened pack within 3 days.
Details
| | |
| --- | --- |
| Also known as | Pork mince |
| Ingredients | Pork |
| Country of Origin | Hokkaido, Japan |
| Cut from | Pork leg, thigh, steak, slices |
| Packaging | Vacuum packed |
✔ Raised free-range all-year-round in the beautiful and clean nature of Hokkaido. They grow up healthy and happy, basking in the sun and running around freely.
✔ No growth hormones, no subtherapeutic use of antibiotics - ever!
✔ Fed a large variety of clean, carefully selected, high-quality feed.
✔ No gestation crates for sows. No teeth clipping or tail docking of piglets.
✔ No factory farming! Humanely raised and treated with respect. The pigs live a much longer and happier life than other general farms.
✔ 100% traceability from farm to fork.
At A Glance
Region
Hokkaido, Japan
Breeding
All year 100% free-range pasture-raised 
Farm / Ranch

El Paso Ranch (Tokachi, Hokkaido)




Nakano Farm 

(Tokachi, Hokkaido)




Curly Flats Ranch 

(Hidaka, Hokkaido)

Feeding

A large variety of grains, protein sources, and vegetables such as wheat, corn, soybeans, potatoes, acorns, grass roots, walnuts, bamboo grass, and yams.

Traceability
100% fully traceable from farm to fork
Growth Hormones
Never
Subtherapeutic Antibiotics Use
Never
Livestock By-Product Use in Feed
Never
Delicious.
This is very tasty. I feel much better feeding this pork to my kids compared to the factory farmed stuff.
Compared to the previous years
Translated from Japanese: Compared to the previous years…
Is there a seasonal problem?
I'm glad there's still no smell.
Translated from Japanese: It's a very tasty mince with no smell.
Translated from Japanese: I keep it in stock to make soboro bowl for lunch.
I mixed it with finely chopped mushrooms and season it with sugar and miso.
I just make it in the evening and put it on rice in the morning. It's convenient.