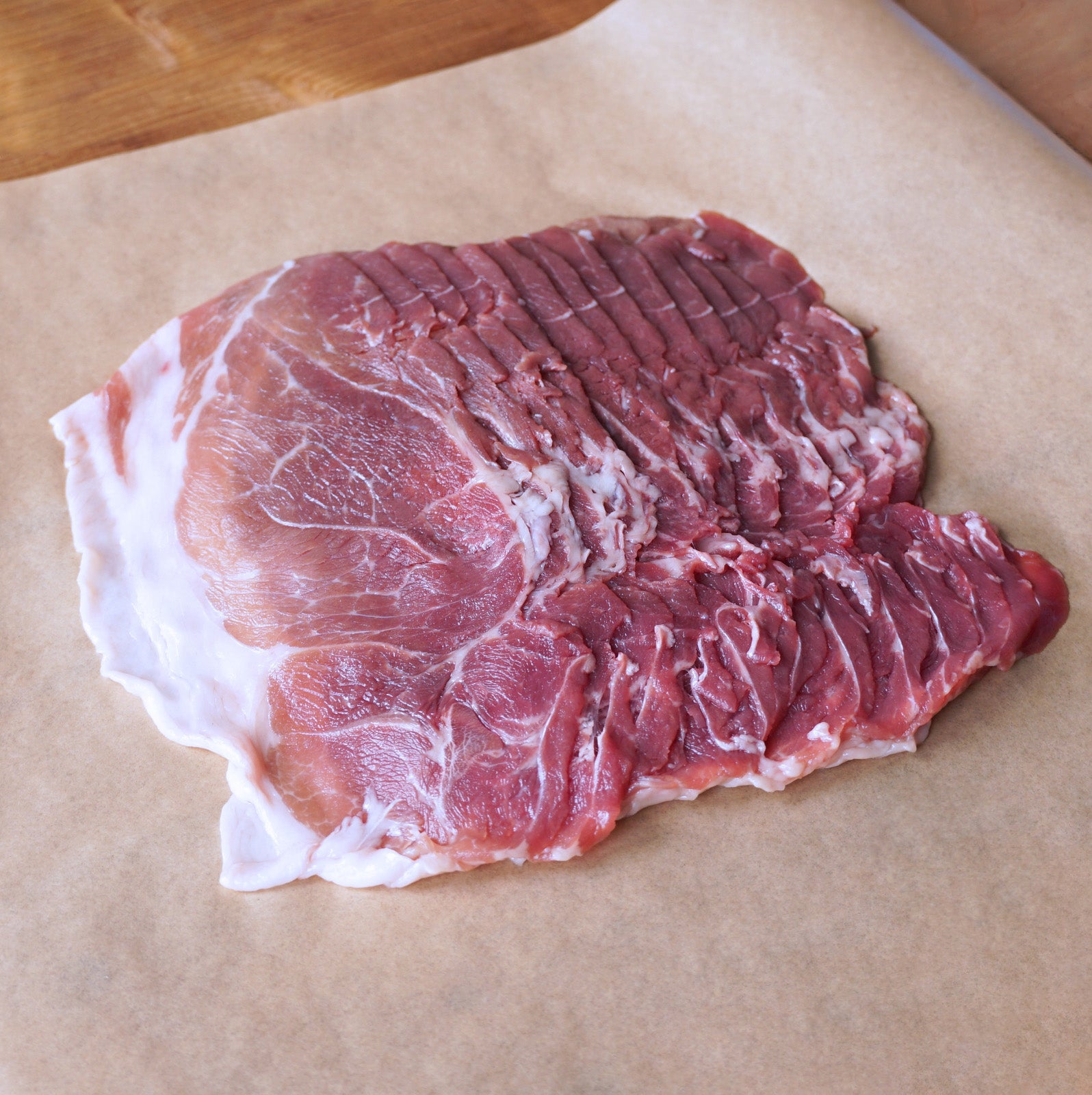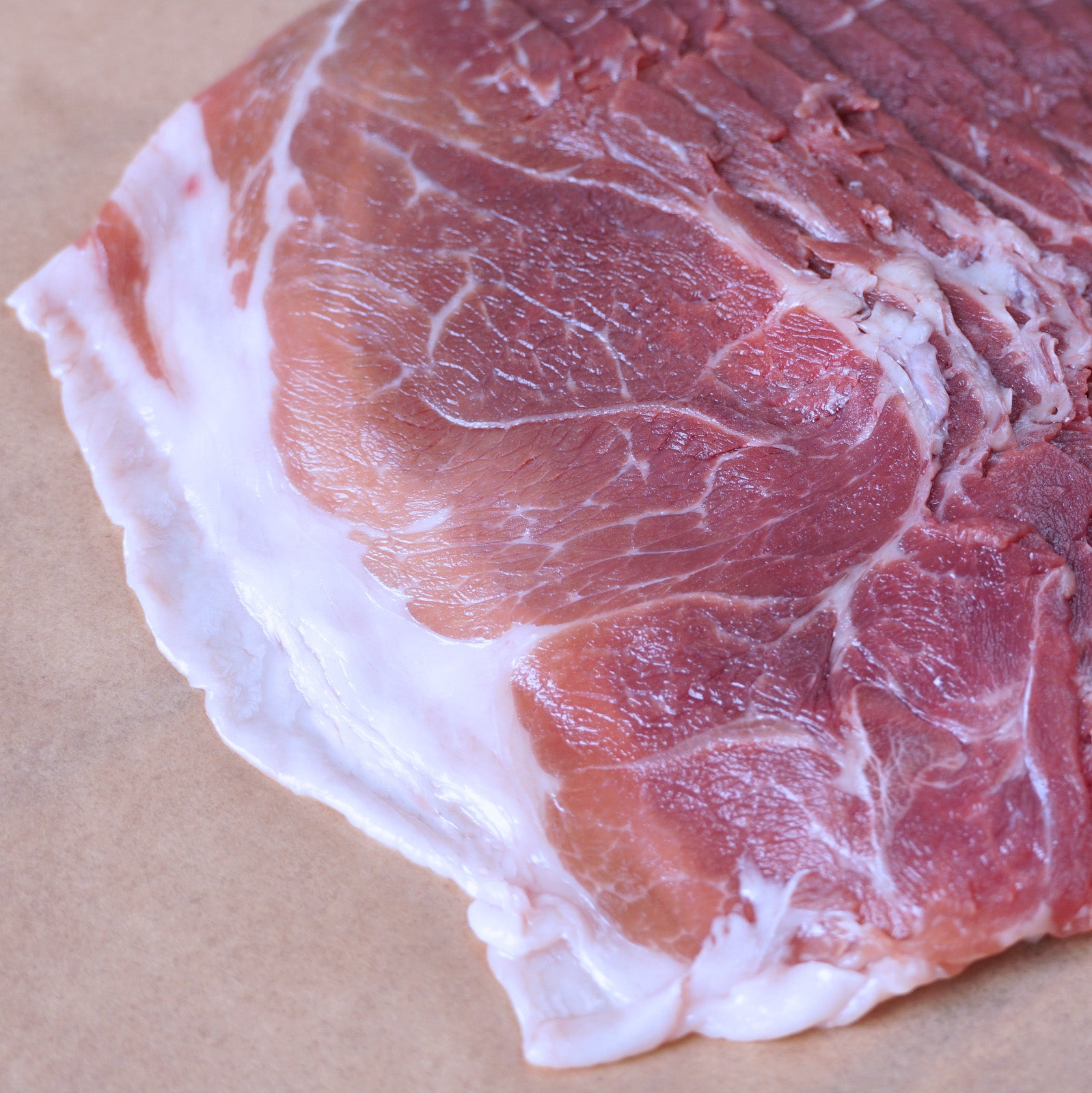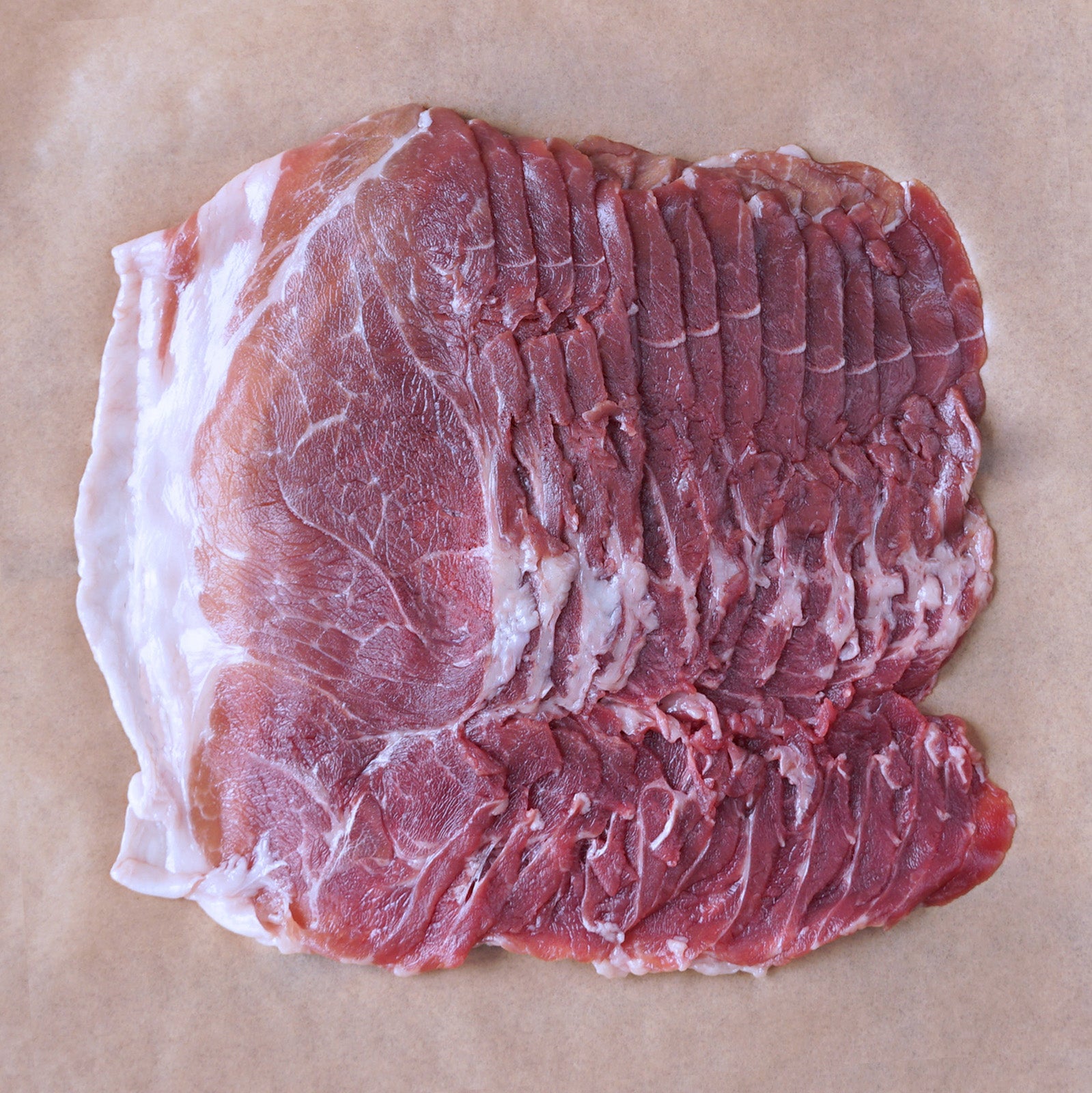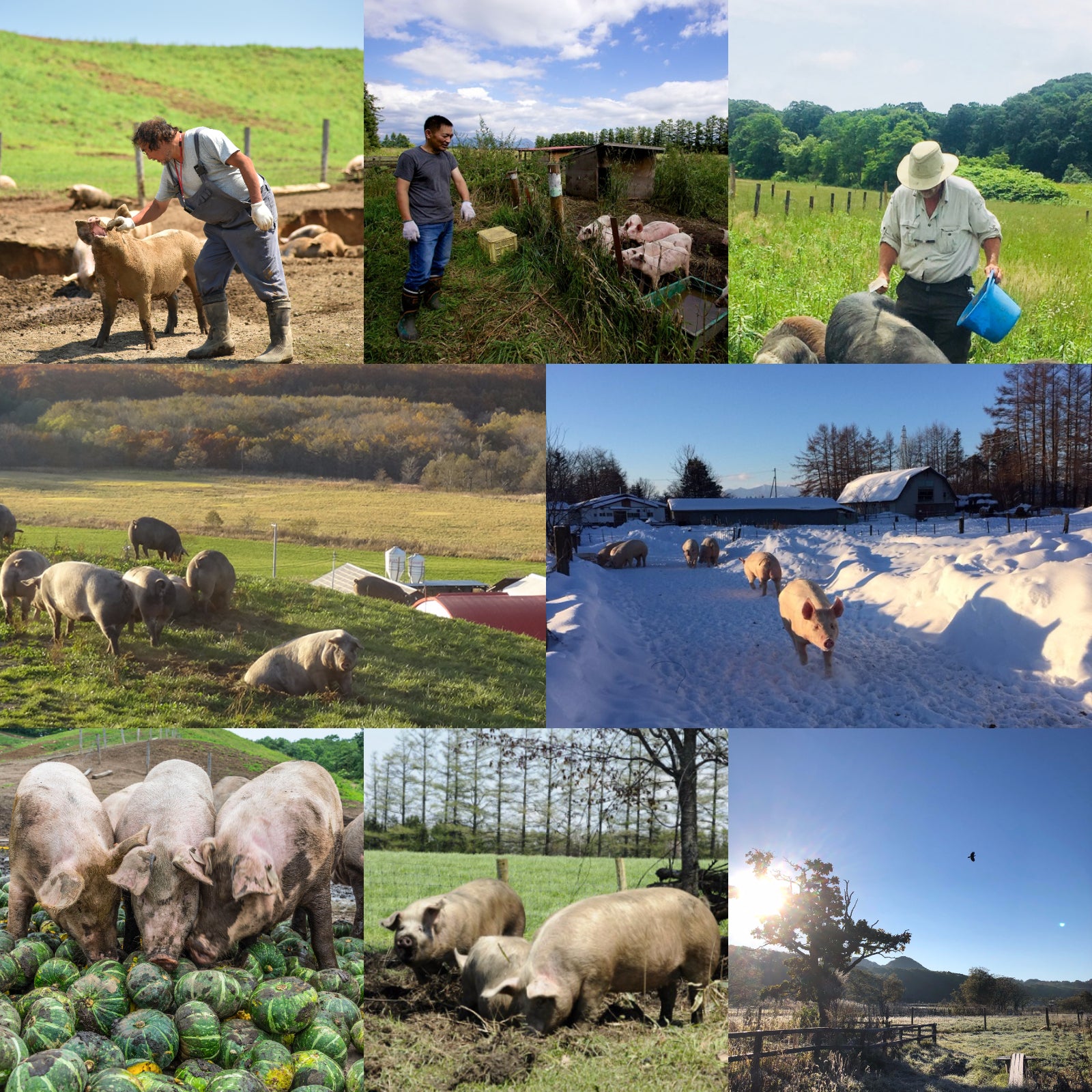 Free-Range Pork Picnic Shoulder Slices from Hokkaido (300g)
Buy More, Save More:
1 Pack (Regular Price)
The product you will receive will be from either El Paso Ranch, Nakano Farm, or Curly Flats Ranch. All slices are the same weight and of the same high quality. All pigs were pasture-raised in Hokkaido all year long, and Horizon Farms is proud to be able to offer this product after talking directly with the farms. Please note that it's not possible to choose the farm. Please refer to the bottom of this page for more information about the farms.
300g of free-range pork picnic shoulder slices from Hokkaido, Japan. The slices are about 2mm thick and perfect for stir-fries, curry, stews, and more. This cut tends to be on the firmer side, so we also highly recommend them in slow-cooked dishes. Because of the firm texture, it might be best to cut them into smaller portions for the kids! Whichever way you prepare it, you can enjoy the rich flavor of meat from free-range pork.
100% real free-range and naturally raised pork from Hokkaido, Japan, probably the only place in Japan that has space for free-roaming animals. Happy as a pig in mud. Bathing in the nearby river during summer and playing around on the snowfields in winter - that's the happy life of the pigs that are raised completely free-range in Hokkaido. And when we say free range we mean the real deal free-range. Spring, summer, autumn, and winter - 24 hours, all year free-range. The images below are actual photos of the farms.
Free-range pork, in this case, pastured pork tastes different because it is different! The pigs are able to exercise freely and build natural muscles without the aid of growth promoters. They get to wander and forage with the herd and interact and do not suffer the same stress as intensively farmed pigs. Give it a try and taste the difference! Raising pigs free-range on open pastures is an extremely cost-intensive operation that makes free-range pork more expensive compared to conventional pork products.
Contents
| | |
| --- | --- |
| Contents | 1 pack |
| Weight | 300g (10.58oz) |
| Serves | Serves 1-2, depending on the recipe |
Shipping & Handling
Shipping
Shipping and delivery is frozen
Handling
Keep frozen below -18°C (0°F)
Defrosting Time
In the fridge: approx. 24h
In ice-water: approx. 2h
Cooking Method

Fry-pan, Stew, Slow Cooking

Expiration
Frozen: see packaging label (usually more than 3 months)
Chilled: Please consume unopened pack within 2 days.
Details
| | |
| --- | --- |
| Also known as | Pork slices, thin slices of pork, thin slices of pork, for stew, for curry, sliced |
| Ingredients | Pork |
| Country of Origin | Hokkaido, Japan |
| Cut from | Pork picnic shoulder |
| Packaging | Vacuum packed |
✔ Raised free-range all-year-round in the beautiful and clean nature of Hokkaido. They grow up healthy and happy, basking in the sun and running around freely.
✔ No growth hormones, no subtherapeutic use of antibiotics - ever!
✔ Fed a large variety of clean, carefully selected, high-quality feed.
✔ No gestation crates for sows. No teeth clipping or tail docking of piglets.
✔ No factory farming! Humanely raised and treated with respect. The pigs live a much longer and happier life than other general farms.
✔ 100% traceability from farm to fork.
At A Glance
Region
Hokkaido, Japan
Breeding
All year 100% free-range pasture-raised 
Farm / Ranch
El Paso Ranch (Tokachi, Hokkaido)
Nakano Farm 

(Tokachi, Hokkaido)


Curly Flats Ranch 

(Hidaka, Hokkaido)

Feeding
A large variety of grains, protein sources, and vegetables such as wheat, corn, soybeans, potatoes, acorns, grass roots, walnuts, bamboo grass, and yams.
Traceability
100% fully traceable from farm to fork
Hormones
Never
Subtherapeutic Antibiotics Use
Never

Livestock 

B

y-Product Use in Feed

Never