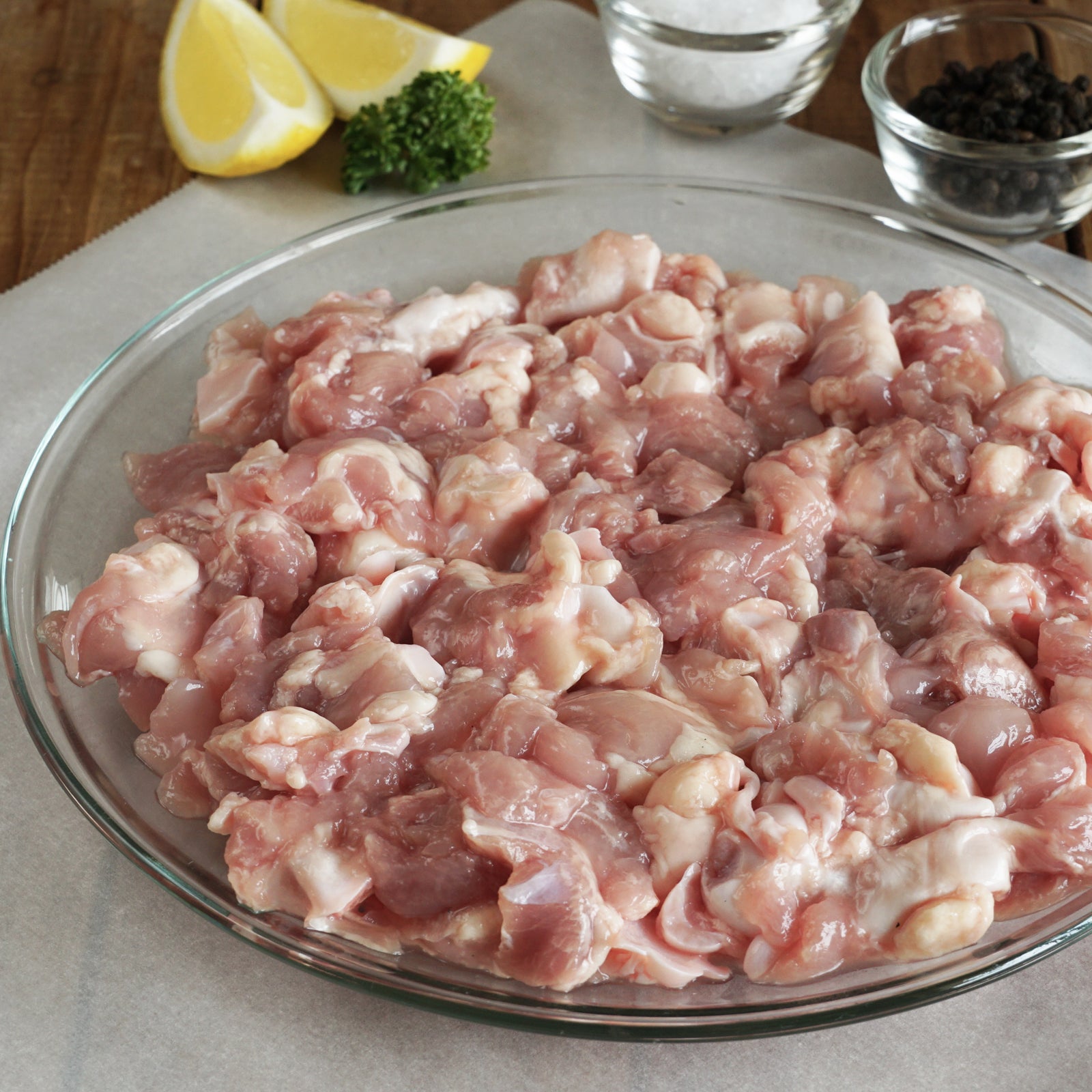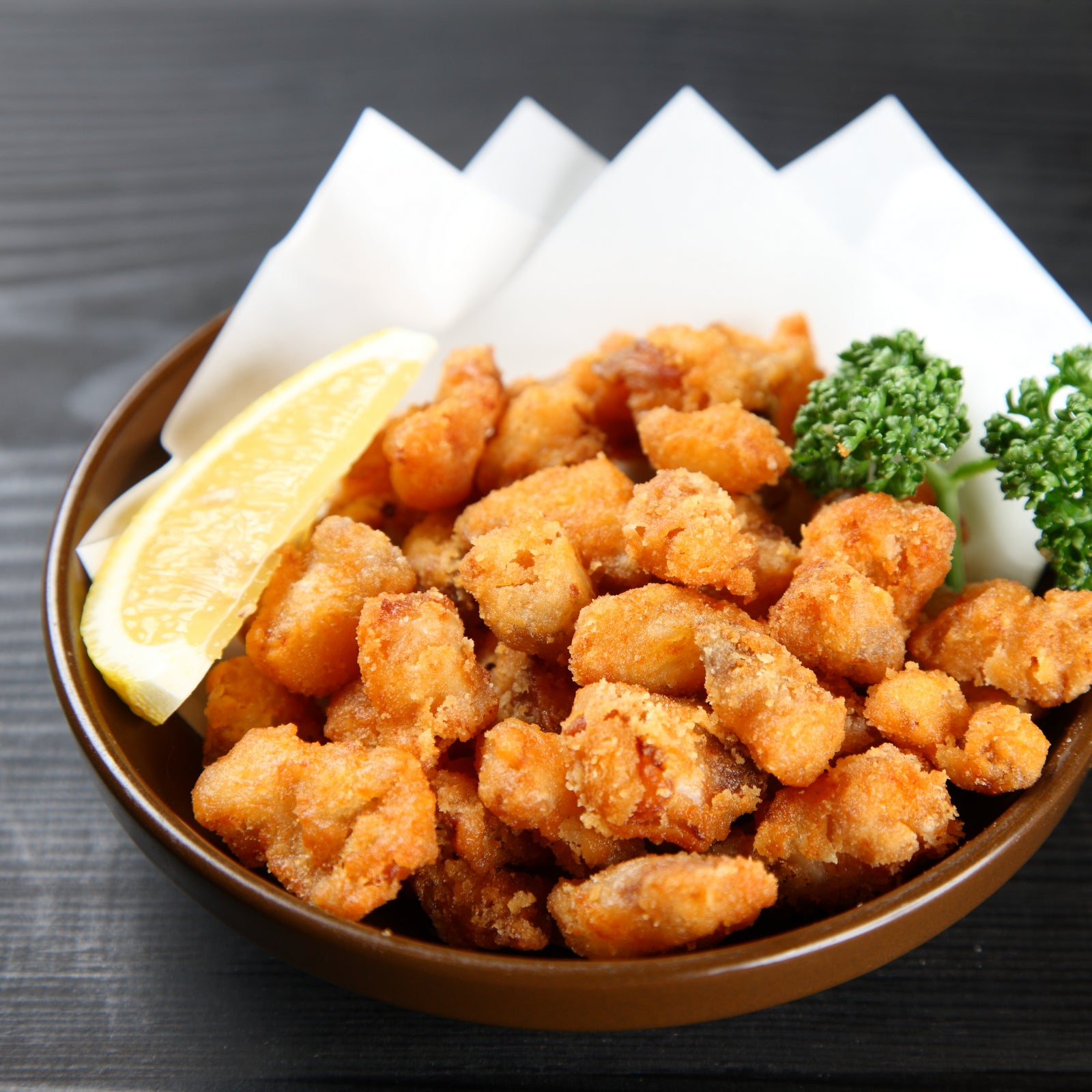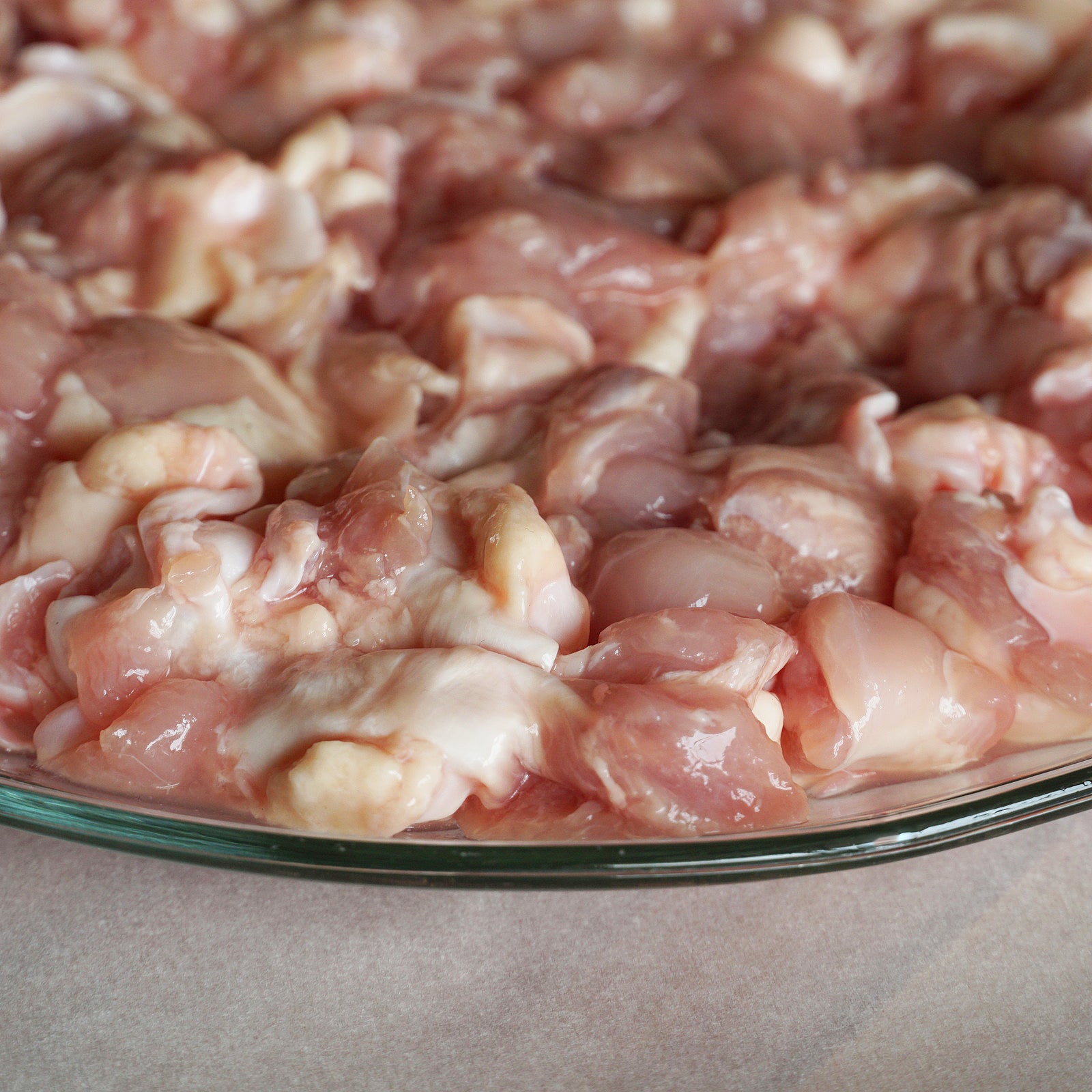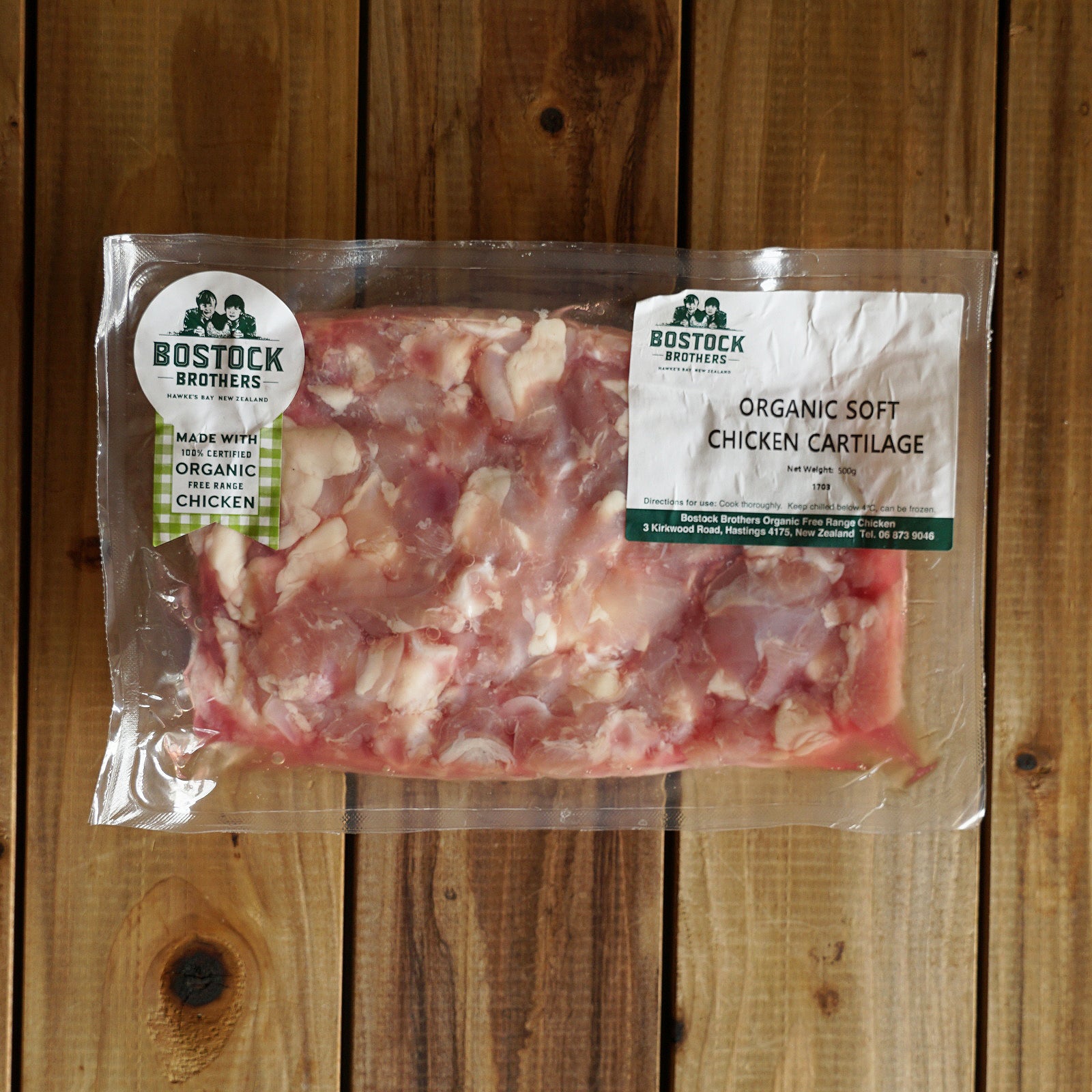 New Zealand Certified Organic Free-Range Chicken Soft Cartilage (500g)
Buy More, Save More:
1 Pack (Regular Price)
Soft chicken cartilage is a by-product that we get when we have our chicken produced at the Bostock Brothers farm in New Zealand hence the very low price and the simple packaging. Soft chicken cartilage, also known as Hiza Nankotsu in Japan and guaranteed to be found in almost every Yakitori restaurant or Japanese Izakaya is usually prepared with starch and then deep-fried until crispy. It's like eating the crunchy stuff at the end of a chicken wing. This dish is best served with sprinkles of lemon and cold beer.
Free-range, open pasture-raised certified organic chicken from New Zealand. Naturally and sustainably slow-grown with love and care on certified organic apple orchards in Hawke's Bay. The happy chicken roam and forage freely as nature intended. Absolutely no antibiotics, no vaccines, no growth hormones, no GMO feed, and no chlorine washing. The feed and the land are free of any synthetic chemicals. Certified organic is not only good for you but most importantly good for the environment. Bostock Brothers organic chicken is the only certified organic chicken farm in all of New Zealand.
Due to bilateral agreements, this chicken is only certified organic in New Zealand. Japanese JAS organic is being applied for and in process.
Contents
| | |
| --- | --- |
| Contents | 1 pack |
| Weight | 500g (1.1lbs) |
| Serves | Depends on dish |
Shipping & Handling
Shipping
Shipping and delivery is frozen
Handling
Keep frozen below -18°C (0°F)
Defrosting Time
In the fridge: approx. 24h
In ice-water: approx. 2h
Cooking Method
Deep-fry
Best By

Frozen: see packaging label (usually more than 3 months)
Chilled: Please consume unopened pack within 4 days.
Details
| | |
| --- | --- |
| Ingredients | Chicken |
| Country of Origin | New Zealand |
| Bone | Bone-less |
| Skin | Skinn-less |
| Packaging | Vacuum packed |
✔ Free-range, open pasture-raised with love and care in Hawke's Bay, New Zealand.
✔ Chicken freely forage and exhibit natural behavior. Chalets provide shelter from the elements which they can use at free will.
✔ Certified organic pasture land, feed and chicken.
✔ Naturally slow-grown chicken. Meat is better formed, of much higher quality and superior taste.
✔ No use of antibiotics or growth-promoting hormones - ever
✔ No GMOs, no synthetic chemicals used on land, feed or in meat. Meat is never chlorine-washed.
✔ Air chilled - no water is used to cool the meat. Which means less shrinkage and water loss during cooking.
✔ One farm, one family, one importer - traceability from farm to fork.
✔ The happiest, healthiest, and tastiest chicken available - taste the difference.
At A Glance
| | |
| --- | --- |
| Chicken Breed | Cornish Cross, raised and bred for meat. |
| Farm/Ranch | Bostock Brothers Farm |
| Region | Hawke's Bay, New Zealand |
| Breeding | All year free-range, free-roaming. Once fully feathered they are free to leave the chalets and roam outside on green pasture grass. Bred for quality, not quantity which means the chickens are much slower growing and are as pure and natural as they can be. |
| Raised by | Ben and George Bostock |
| Farming Experience | Organic apple farming since childhood, pasture-raised chicken since 2014 |
| Feeding | Certified organic lush, green grass and juicy organic apples as well as home-grown feed including corn and barley (80%). Additional supplements may include 100% organic and GMO-free soybean meal (+/-14%) and fishmeal from New Zealand (+/- 5%). Chicken are free to forage on open pasture which means they also eat insects and everything they find within the orchards including salts and limestones. |
| Traceability | 100% fully traceable from farm to fork |
| Growth Promoting Hormones | Never |
| Antibiotics | Never |
| Animal By-Products Feeding | Never |
| GMO feed | Never |
| Synthetic Chemical use on pasture land or feed | Never |
| Chlorine Washing | Never |
| Water Injections | Never |
| Vaccines | Never |
| Processing | All handling and packaging is performed locally in New Zealand. No further processing is done in Japan. |
| Importer | Horizon Farms, Inc. |
Quick and easy meal!
Whole family loves it!!!!
Easy to cook!
I cooked them in the oven (not deep dry). It was so good and so easy! The only thing I noticed was that there was not much cartilage as I expected. Some were just meat. But still, I loved it!
Soft cartilage
Translated from Japanese: It was my first time trying soft cartilage, and the meat was so firm that I baked it in the oven as if it were fried. It was very light and tasty without making me feel bloated.
Translated from Japanese: I always eat it dipped in potato starch and deep fried. It's crunchy and delicious.
I always buy it in bulk.
Translated from Japanese: I ordered it several times. It's safe and delicious. My family eats 500g in one meal, so I'm a little disappointed that the price is gradually going up.