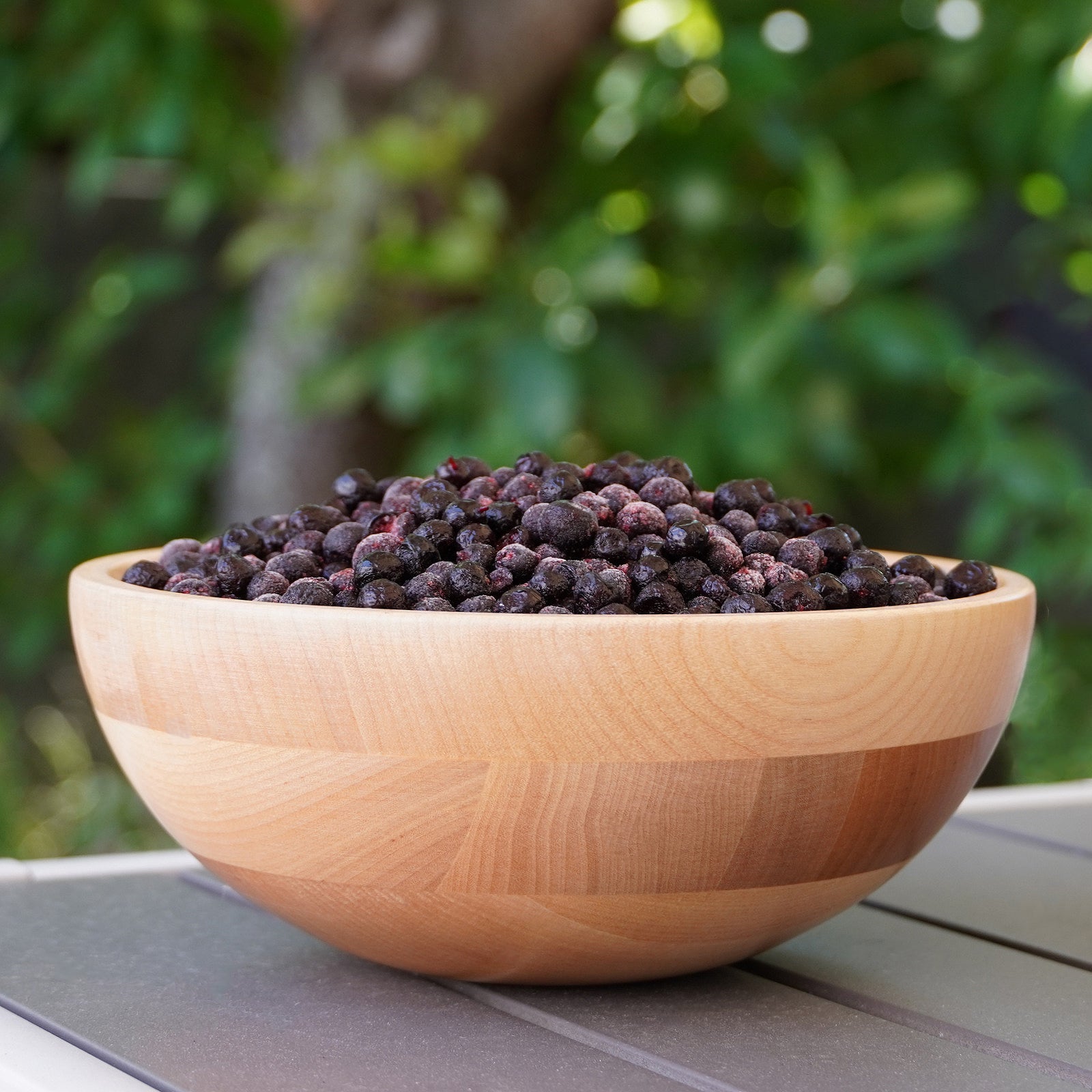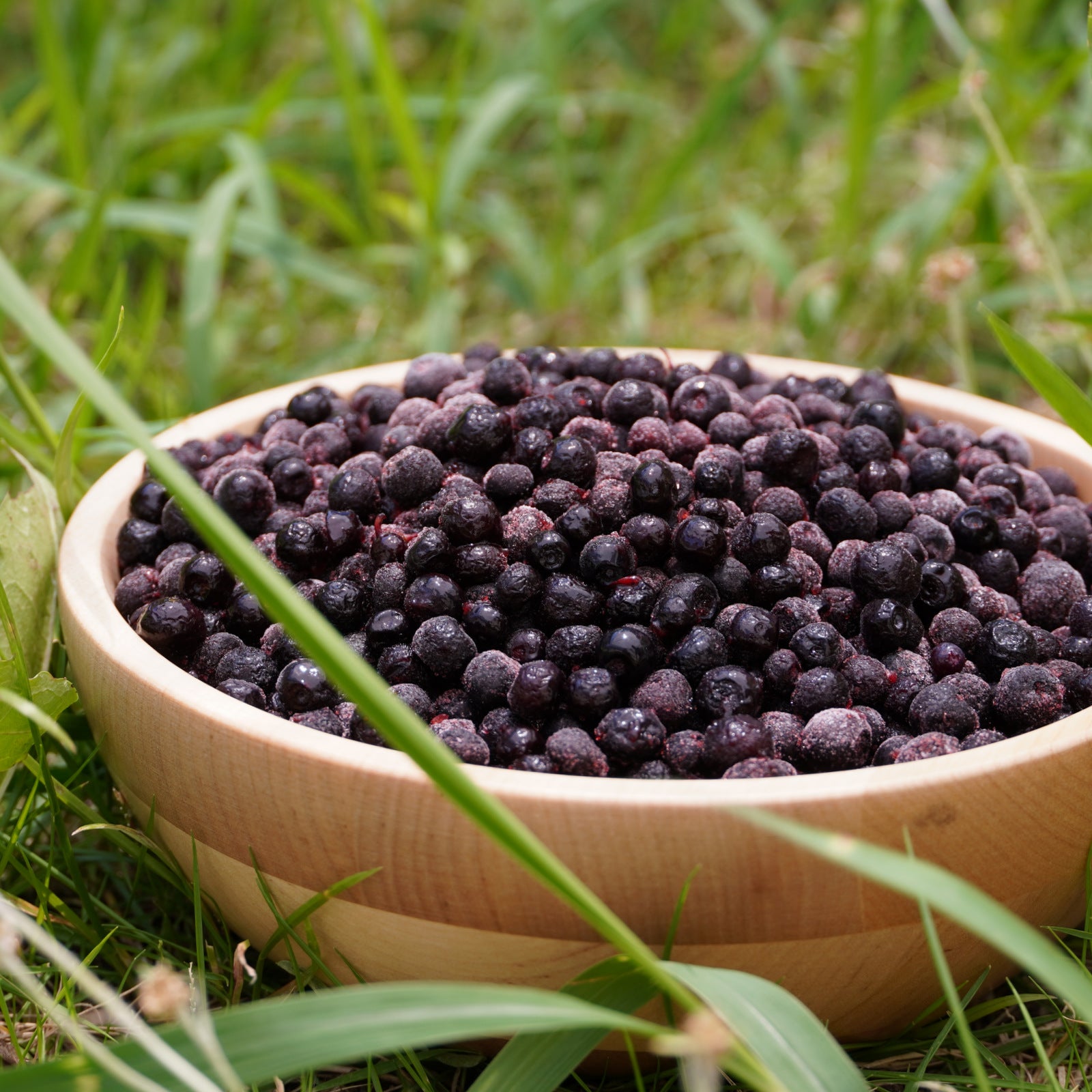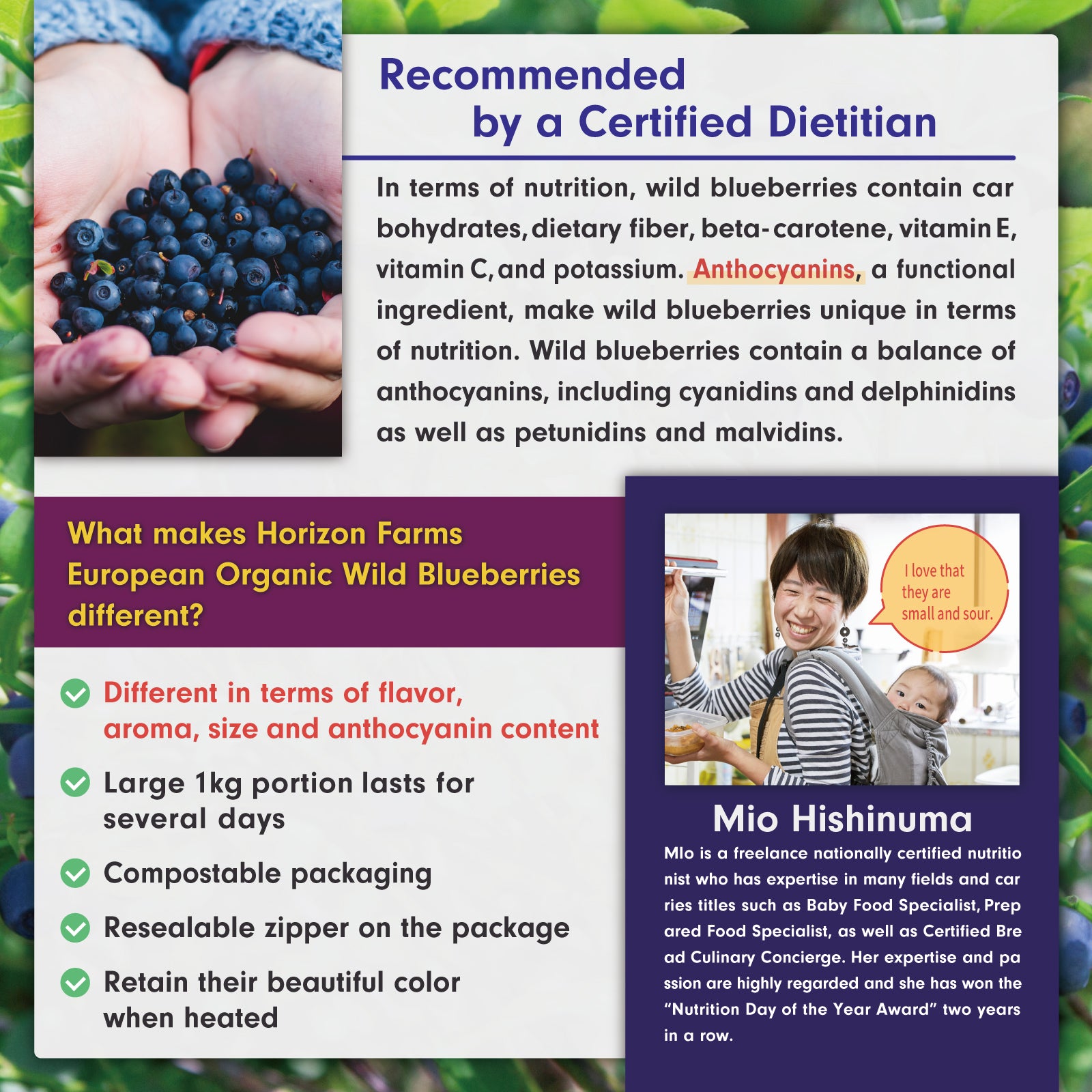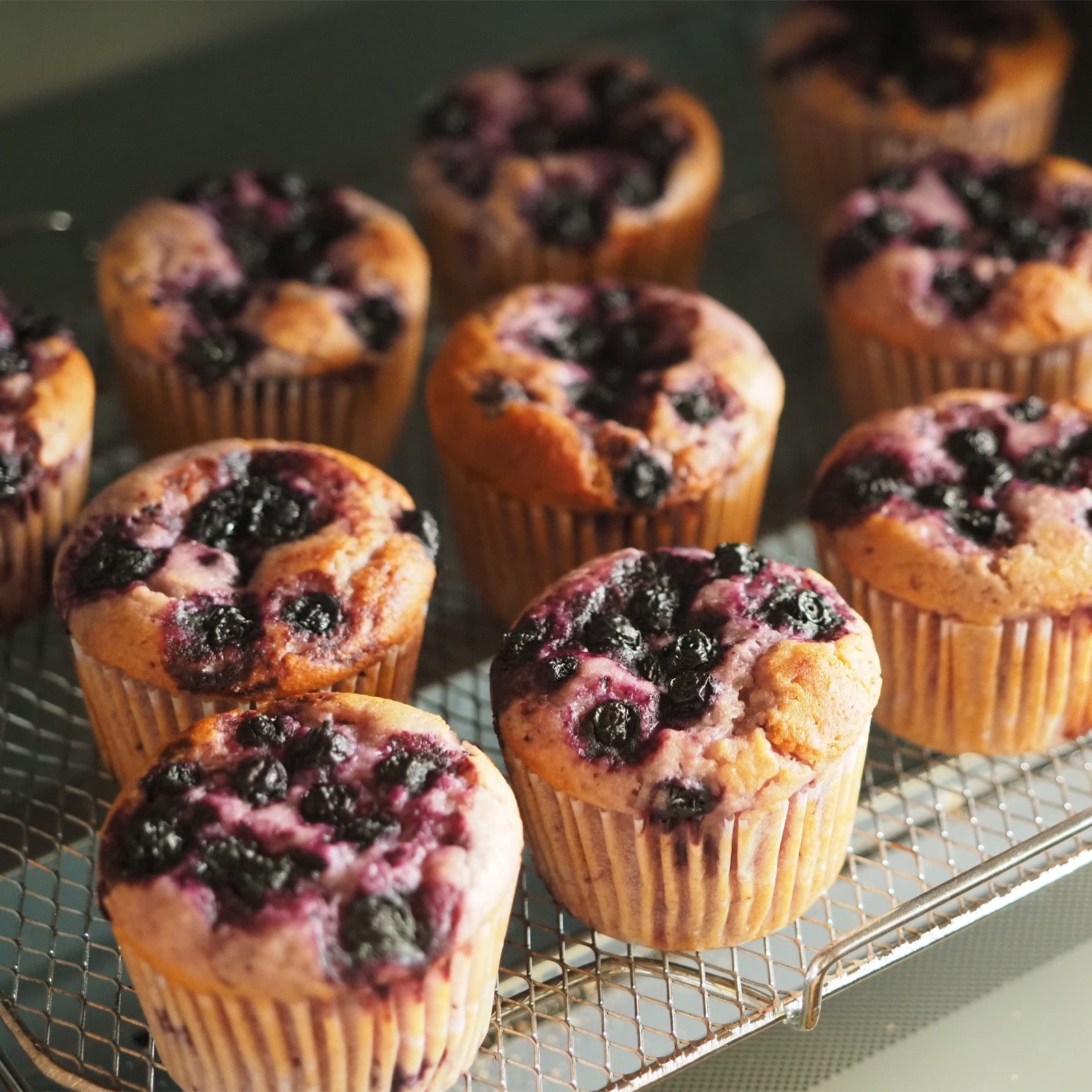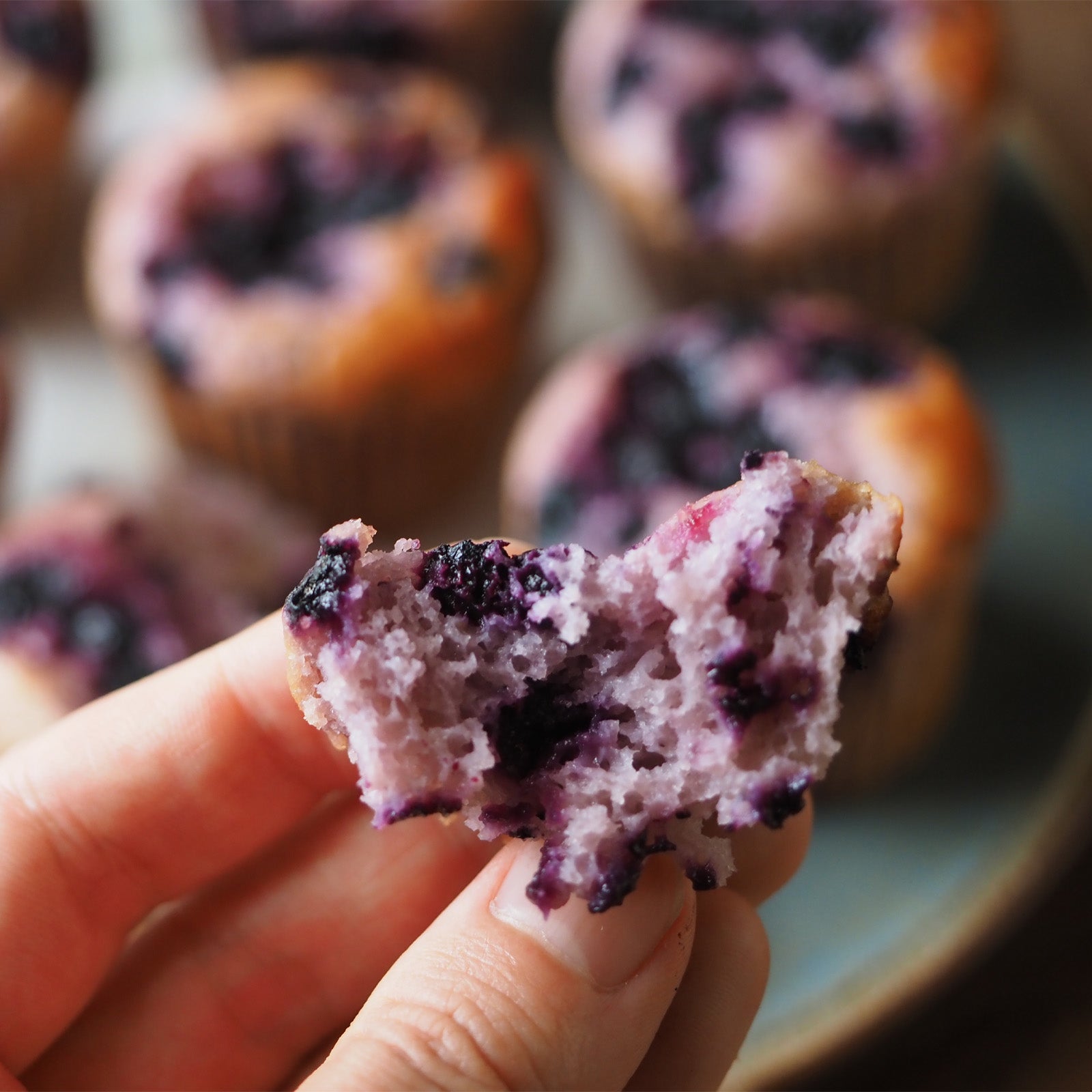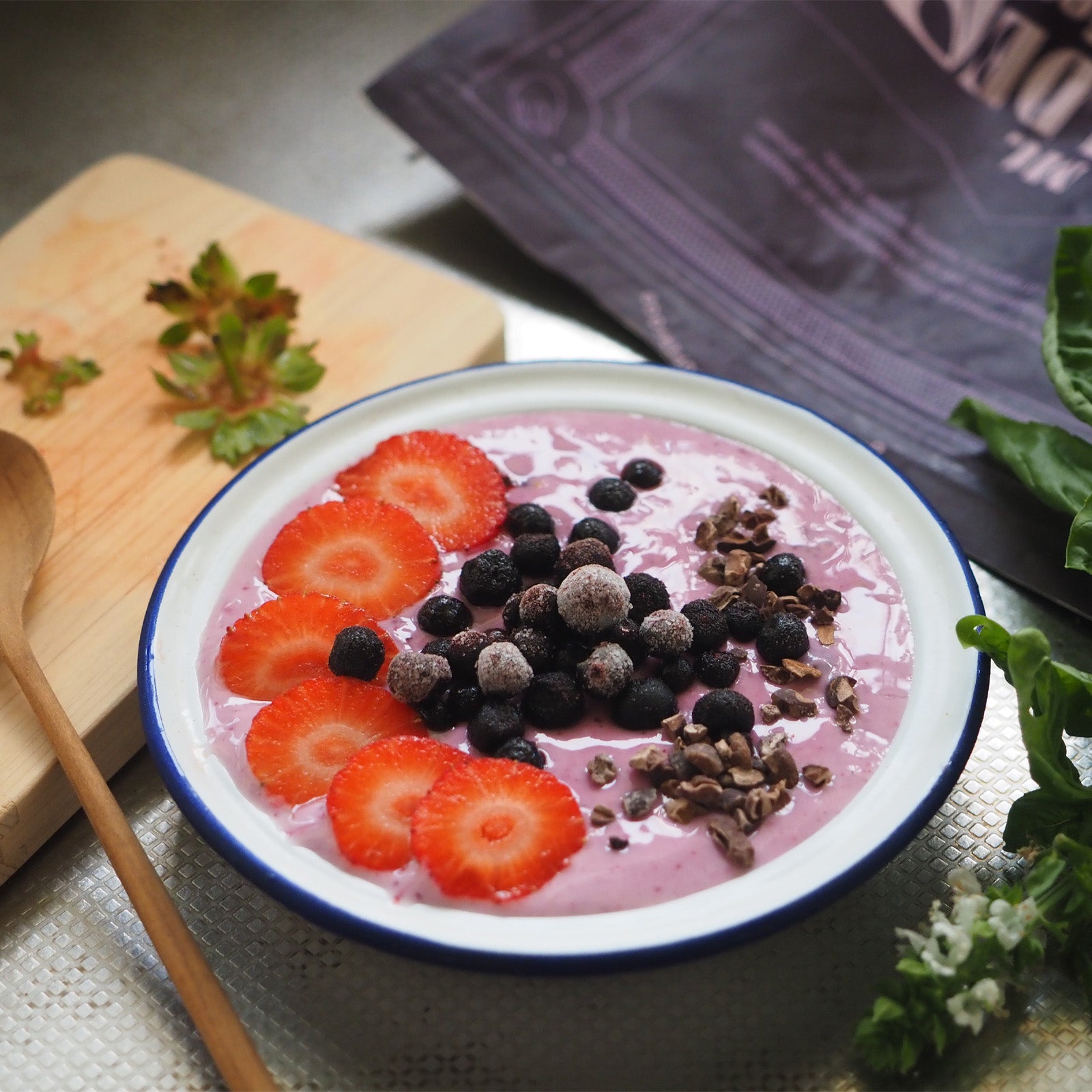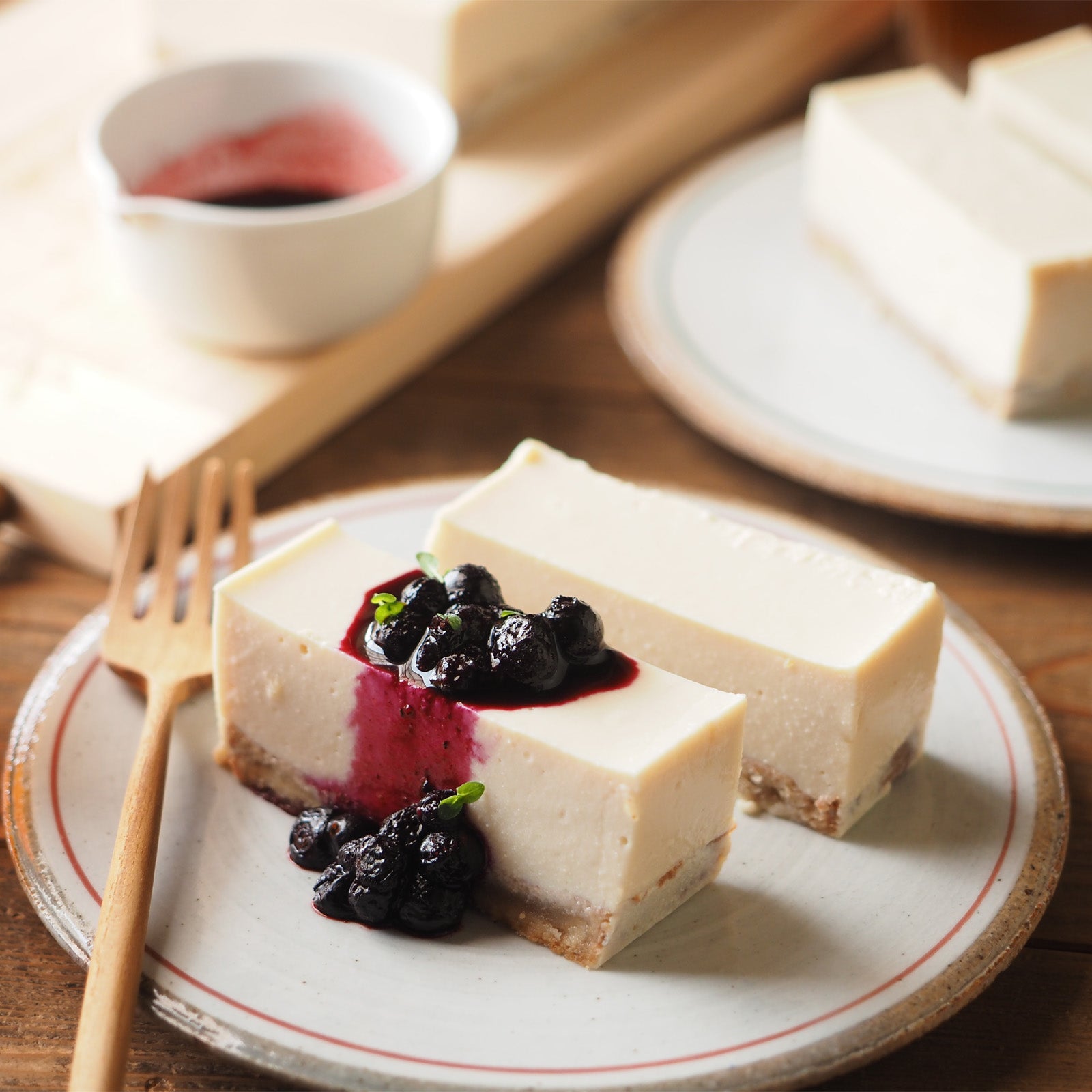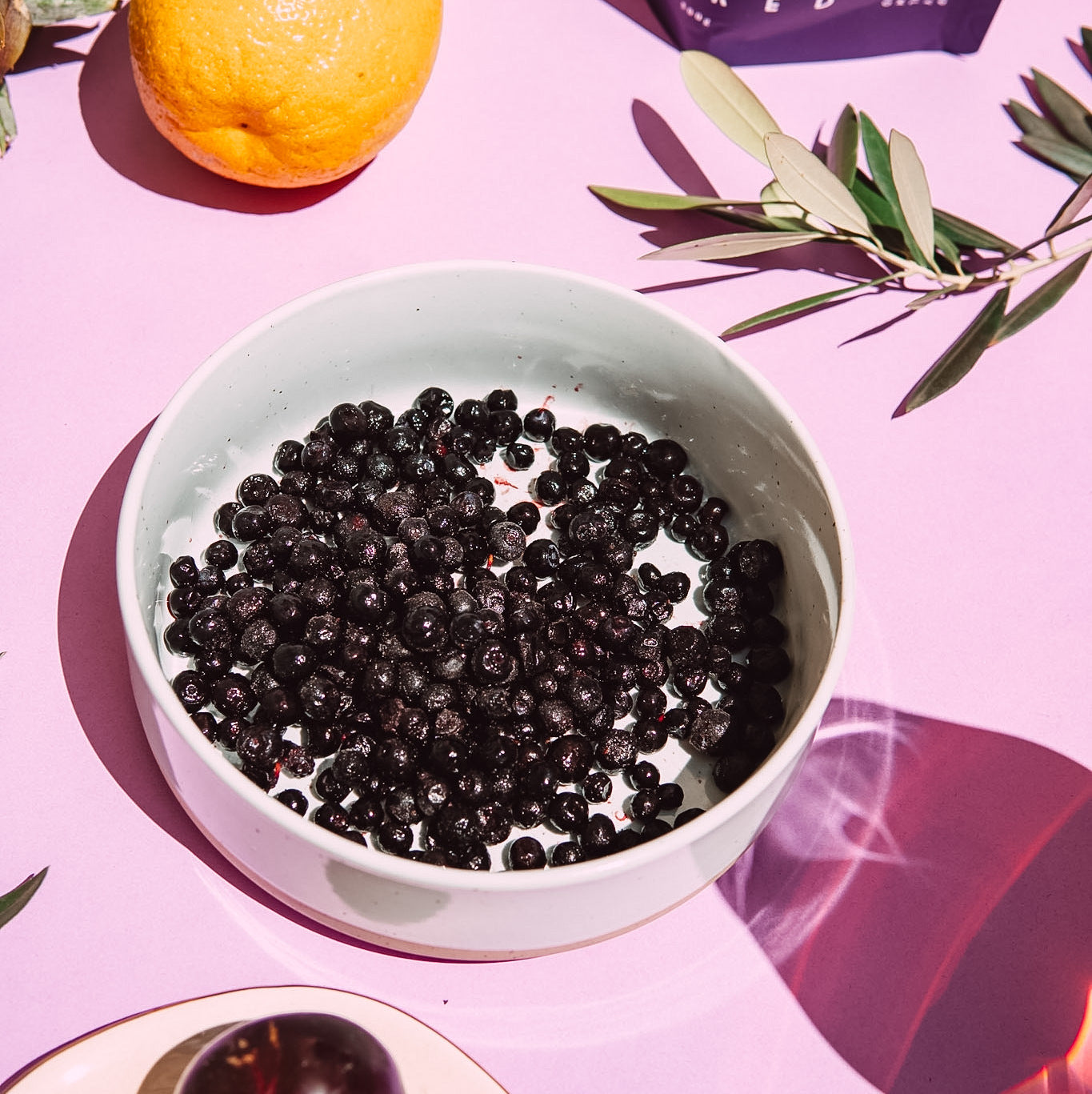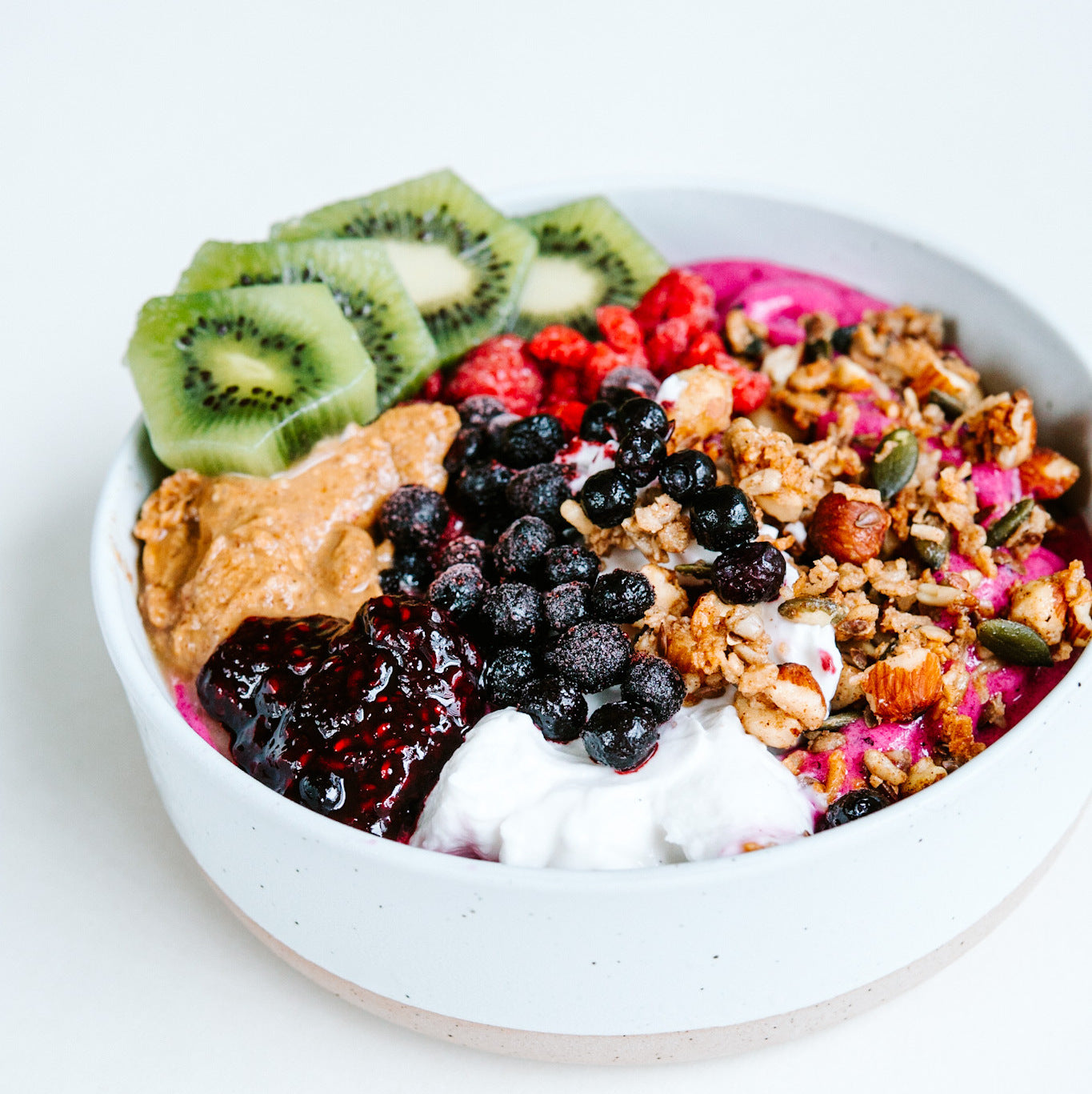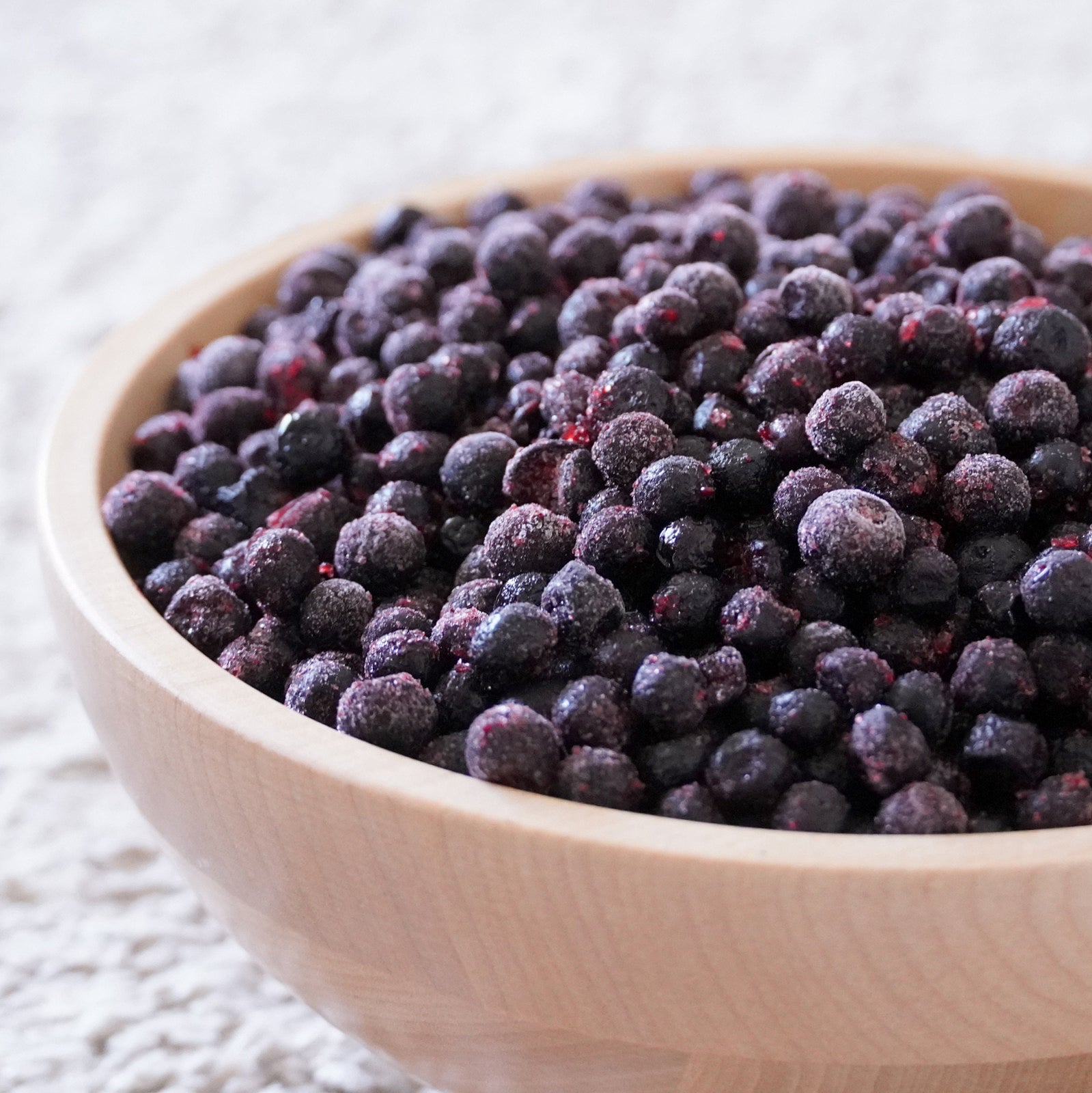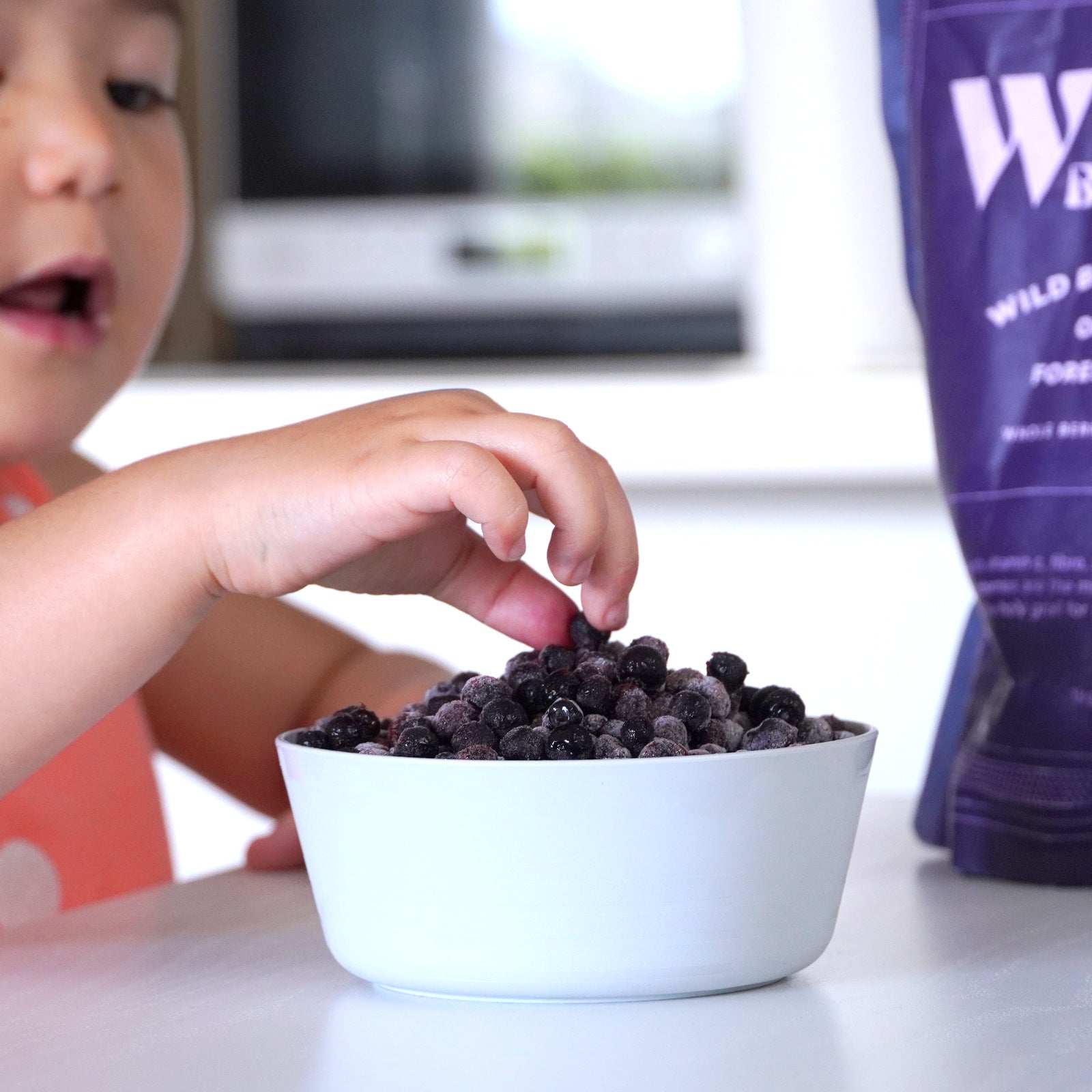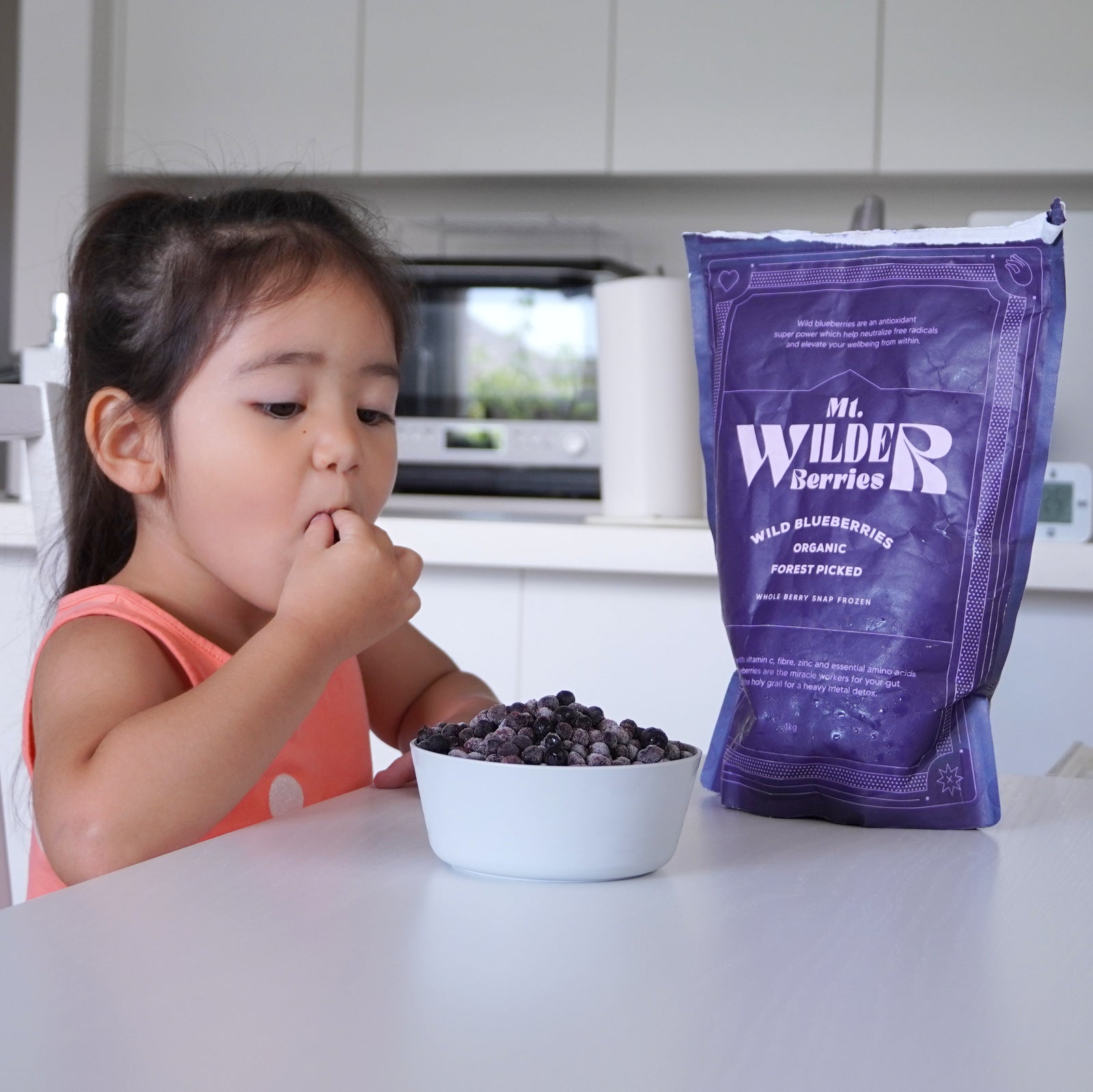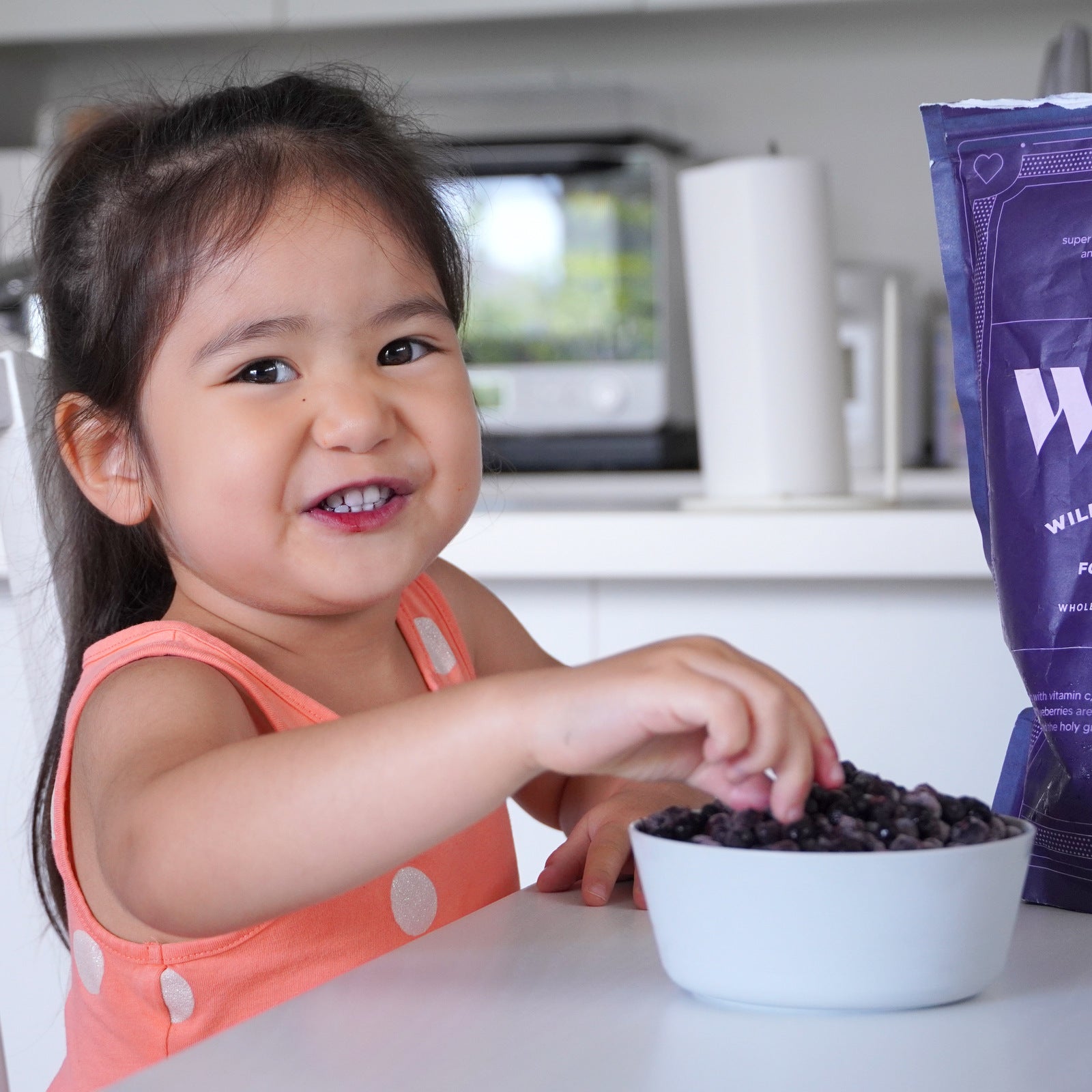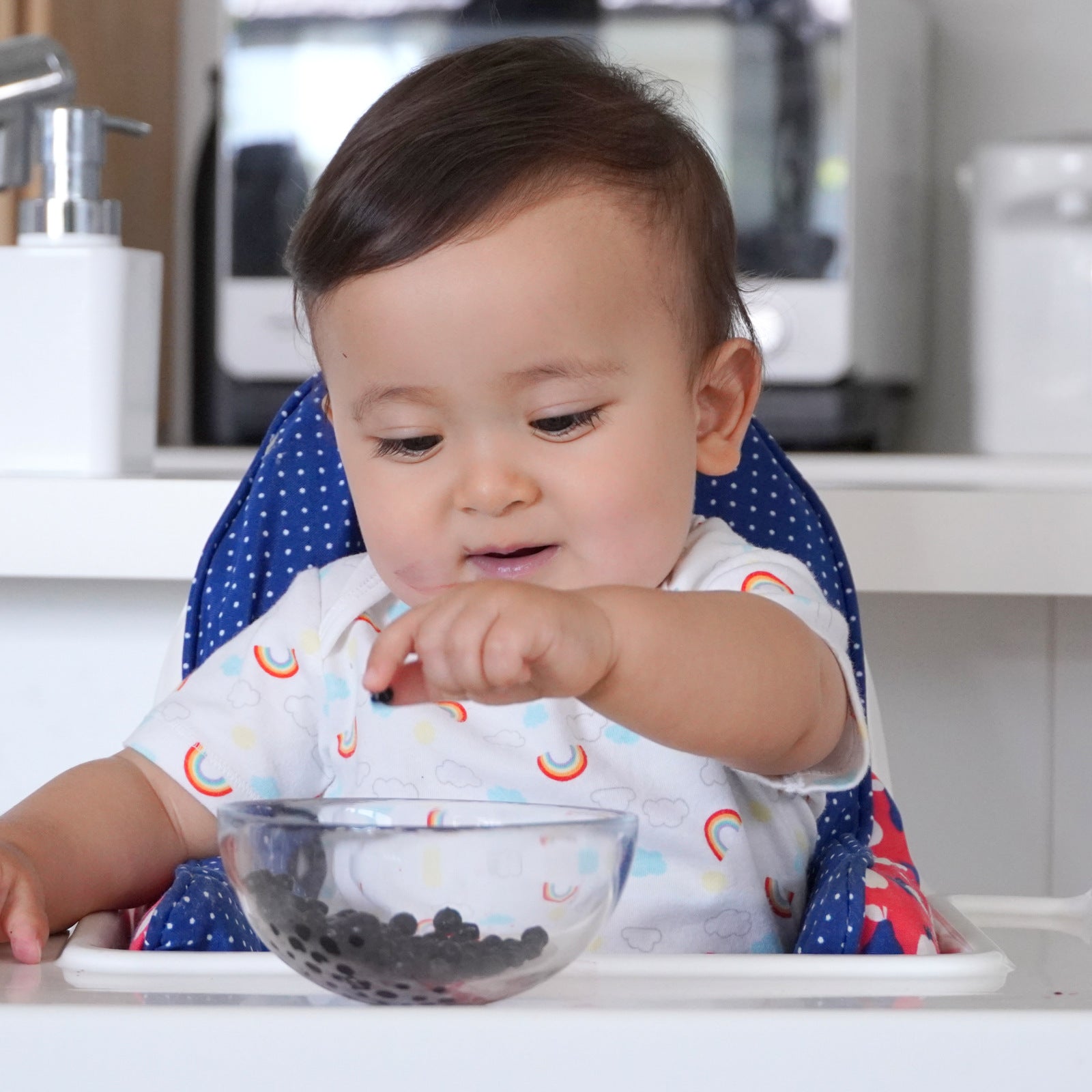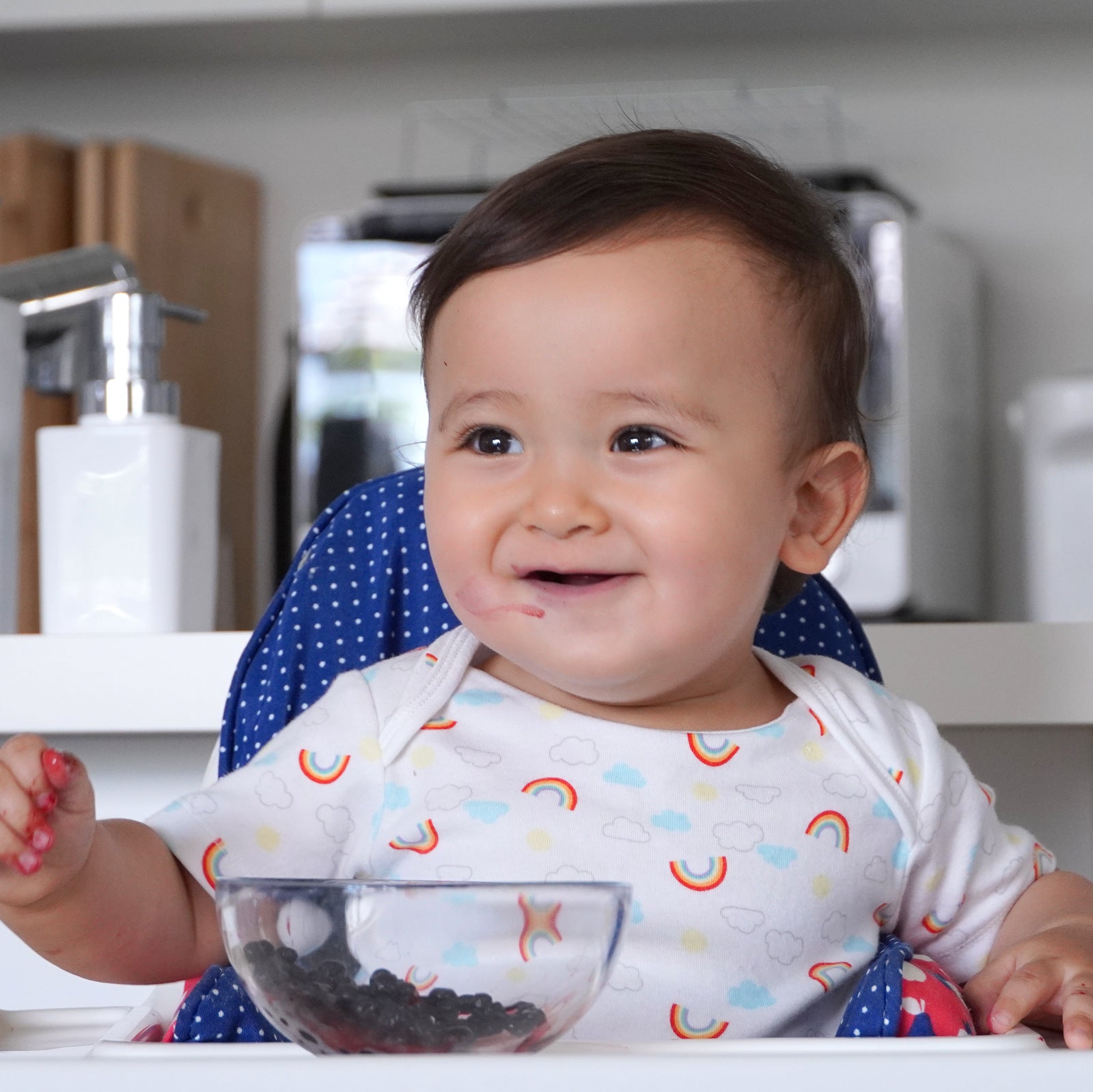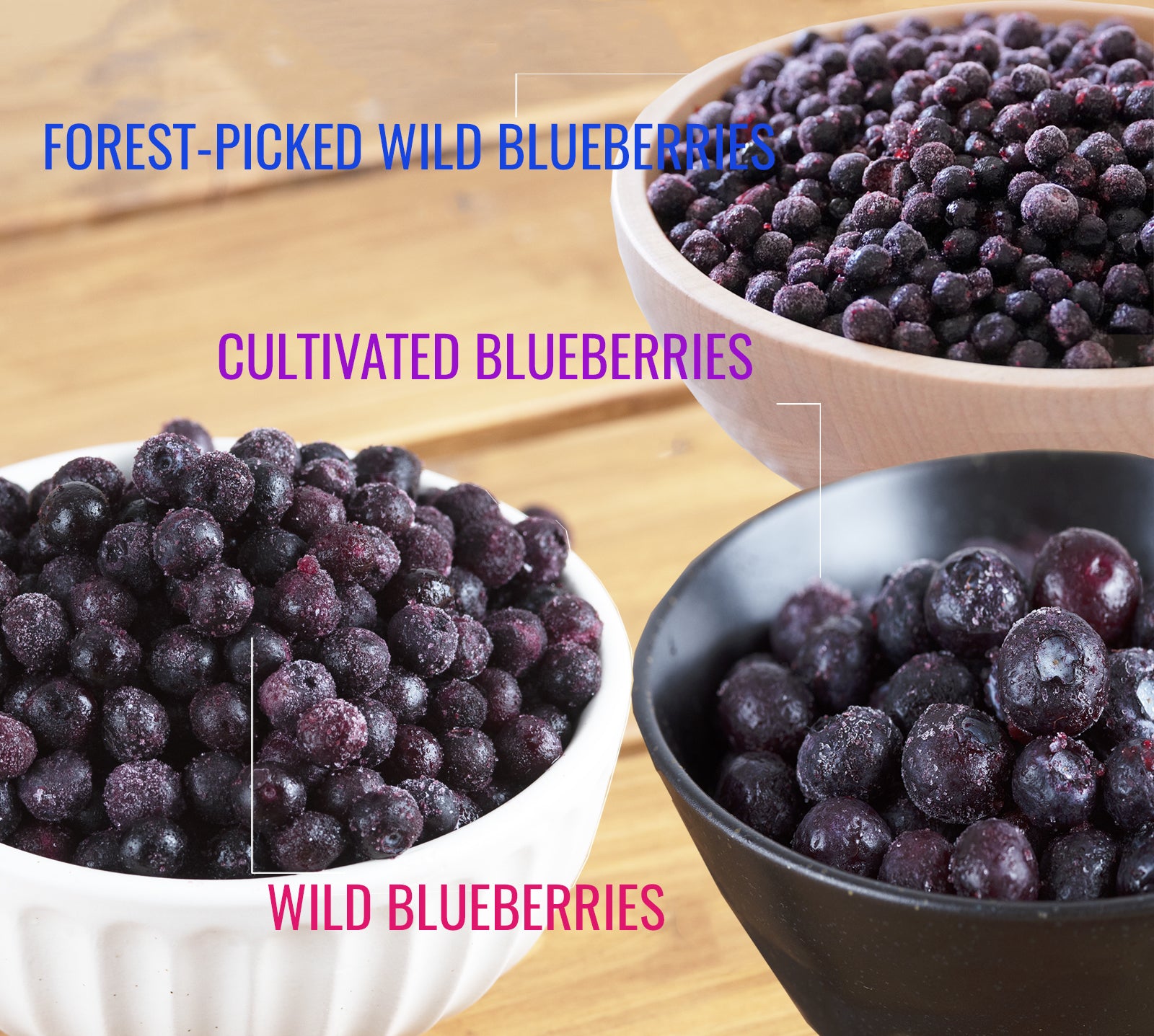 Certified Organic Frozen Forest-Picked Wild Blueberries from Sweden (1kg)
Buy More, Save More:
1 Pack (Regular Price)
1kg (2.2lbs) of fresh frozen and 100% certified organic blueberries from Sweden. These are not your regular cultivated blueberries, nor are they your regular wild blueberries. These are "wilder" blueberries - picked straight from the forest. As natural as it gets. Smaller in size with less water content, so you get more total blueberries per pack than typical blueberries. Tart yet sweet and absolutely bursting with flavor. All hand-picked, washed and individually flash-frozen (IQF) right after harvest for freshness.
Wild blueberries are true antioxidant bombs. They contain twice the antioxidant capacity compared to regular cultivated blueberries and are all-in-all the better choice. Wild blueberries are naturally low in fat and high in fiber. Also a great source of manganese. Is that it? Nope. See below how wild blueberries perform better than regular blueberries:
Antioxidant capacity
Cultivated Blueberries: Recommended for sweets and cakes due to their uniform shape and sweetness. Fewer antioxidants than the wild variety, but still very nutritious. 
Wild Blueberries: Wild blueberries contain more antioxidants per serving due to a higher skin-to-pulp ratio and due to their smaller size.
Forest-Picked Wild Blueberries: Bursting with anthocyanidins, vitamin C, vitamin E, manganese, and more, which make them exceptionally nutritious. Vary in size because they are grown naturally in the forest

Taste

Cultivated Blueberries: Compared to other types, they have a sweet and milder taste.
Wild Blueberries: Deeply sweet and sour.
Forest-Picked Wild Blueberries: Very flavorful and considerably tart with a touch of sweetness.
Size
Cultivated Blueberries: Large in size and easy to eat as is.
Wild Blueberries: Due to their small size and lack of moisture, each pack contains a larger amount of berries.
Forest-Picked Wild Blueberries: Smaller and stronger in flavor, therefore very nice as a topping (such as yogurt, etc.)
Performance
Wild blueberries hold their shape, texture, and color through baking and a variety of manufacturing processes. Also, smaller berries freeze better and therefore stay fresher.
Check out our wide range of blueberry products. Click on each image to view the product.
About Certified Organic
This product is certified Japan Agricultural Standard Organic (JAS) - both in the country of origin and Japan. Japan has one of the world's strictest organic certification standards. But what does certified organic mean when it comes to fruits and vegetables?
✔ Strictly tested for E Coli, coliforms, molds, yeasts as well as listeria and salmonella and therefore meets very high microbiological safety standards.

✔ Free of harmful synthetic chemical inputs such as fertilizer, pesticides or any food additives.

✔ Free of genetically modified seeds (non-GMO)

✔ The farmland and soil in use are free of any chemical treatments.

✔ Organic produce is heavily regulated. Producers and importers are checked and inspected by governmental bodies or certified third parties. Organic certification requires detailed bookkeeping and documentation for 100% tracability. "Certified organic" is a protected word and the use is legally restricted.

✔ Organic farming is a more sustainable when it comes to holistic food production. The lack of harmful pesticides is better for the environment.

✔ Organic produce comes mostly from family-owned farms that own smaller acres of organic land.

It is also important to mention that organic produce is more cost-intensive. Organic farming has lower yields compared to conventional farming and is oftentimes more labor-intensive as well. Additionally, organic certification and auditions require annual fees for producers, exporters, and importers resulting in higher prices for the end consumers.

Please note that non-processed, non-GMO, and chemical-free produce will always have a minor degree of defects; these may include, decolorations, insect damage, broken damage, crumble damage, squashed damage, over or under maturity, and minor natural non-harmful mold. Although rare, there may worms, scratches or mold on the product that cannot be seen during inspections. None of these are harmful or a safety issue and can be removed without worries.
Contents
| | |
| --- | --- |
| Contents | 1 pack |
| Weight | 1kg (2.2lbs) |
| Package Dimensions | 16 x 9 x 30cm (6.2" x 3.5" x 11.8") |
Shipping & Handling
| | |
| --- | --- |
| Shipping | Shipping and delivery is frozen |
| Handling | Keep frozen below -18°C (0°F) |
| Expiration | Check product label, usually more than 12 months. |
Details
Ingredients
Organic wild blueberries
Packaging
Resealable food grade aluminum pouch
Country of Origin
Sweden
Importer


Check product label

Organic Certificates

Organic Japan Agricultural Standard (JAS) - Certificate Number: UNY-02081101
EU Certified Organic - Certificate Number:(EC)No.834/2007

Other

Please note that they vary in size because they are grown naturally in the forest. There may be some loss in shape, insect bites, scratches, or mold on the inside that cannot be seen during visual inspections, but they are not harmful and can be removed. Thank you for your understanding.

Nutritional Facts
Based on 1 cup, 100g serving size
※These are only approximate values. Please refer to product label.

Calories: 51kcal
Protein: 1.0g
Total Fat: 1.0g
Total Carbohydrate: 13.8g
-Sugars: 13.0g
Sodium: 0mg
Vitamin C: 9mg
You can really taste the better quality
First time I had blueberries gathered from a forest. Each berry is smaller than the usual supermarket berry, but is much more fragrant.
A little tart, which I do not mind at all, but if you blend them with a few dates, you get a super-delicious treat.
Taste of Europe
I love wild blueberries and I have never seen them in Japan. That you Horozon Farms for having them in your shop!
These are nicely frozen, perfect for smoothie or a pie.
Top grade blueberries
Recommended blueberries for everyday healthy smoothies ❤️
Great blueberries
I've been ordering these for quite some time now and they are fantastic! Goes great with oatmeal.
Great quality, delicious berries
Love the slightly tar, sweet berries. We use it almost every day for our green smoothies (along with your frozen spinach or kale).
Definitely going to be a staple