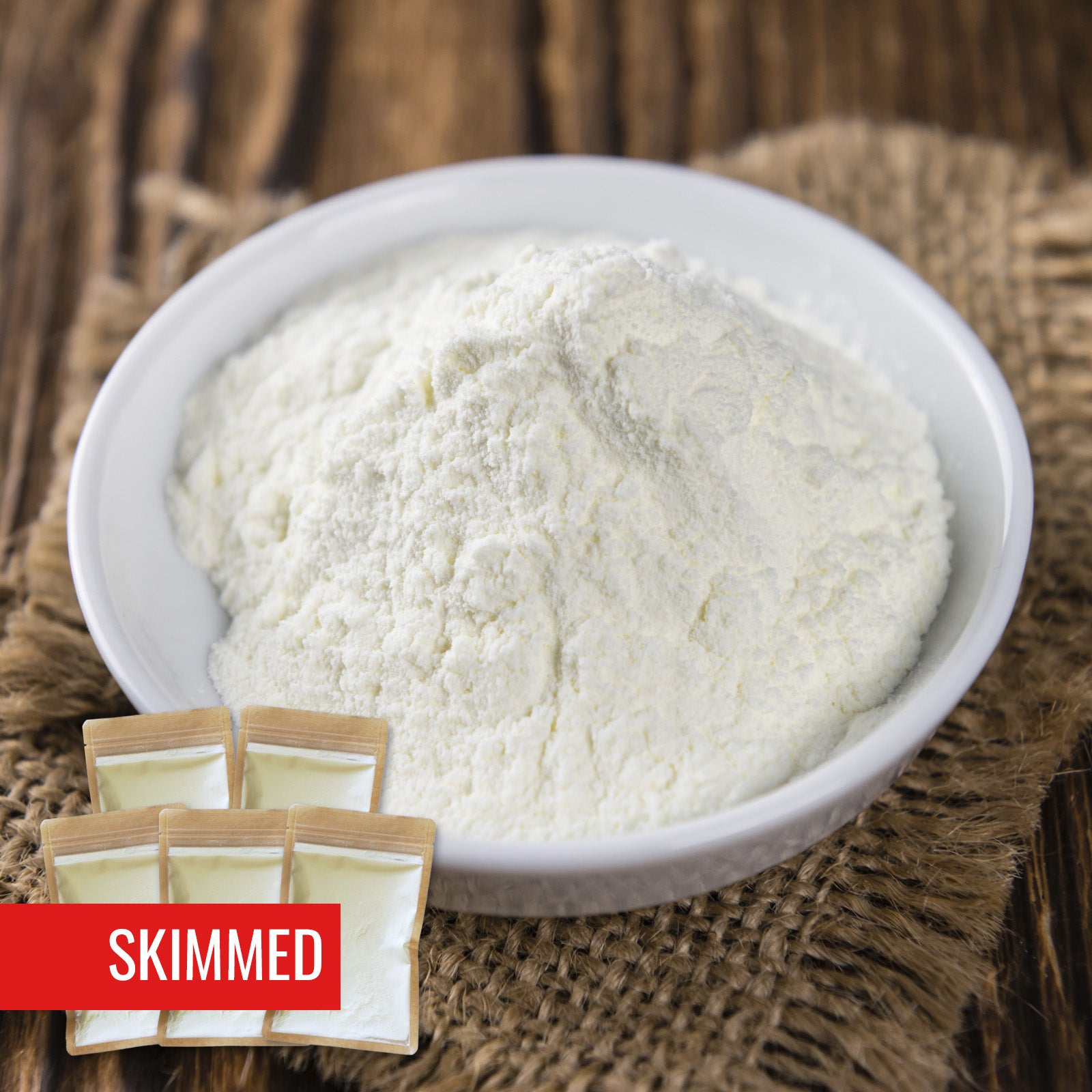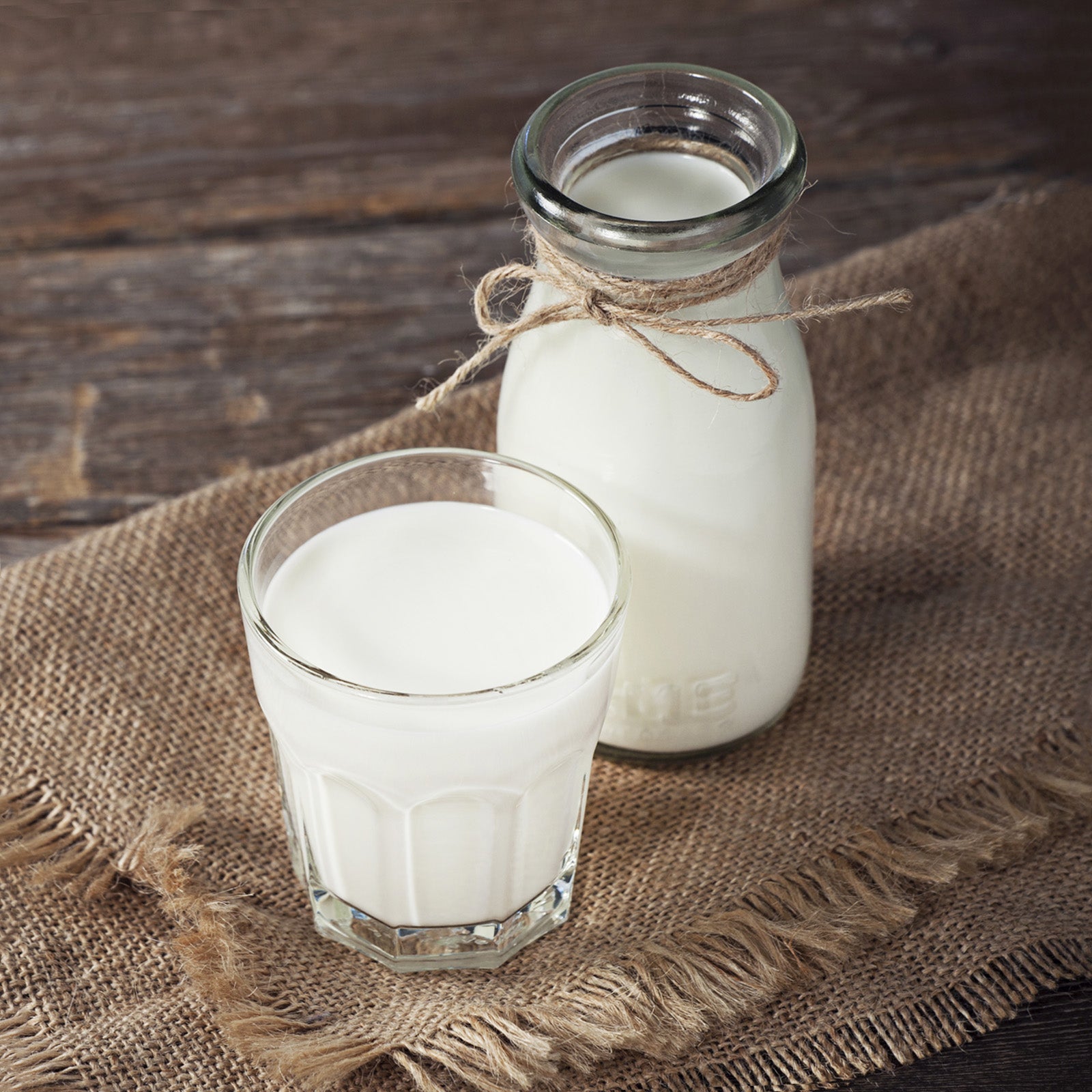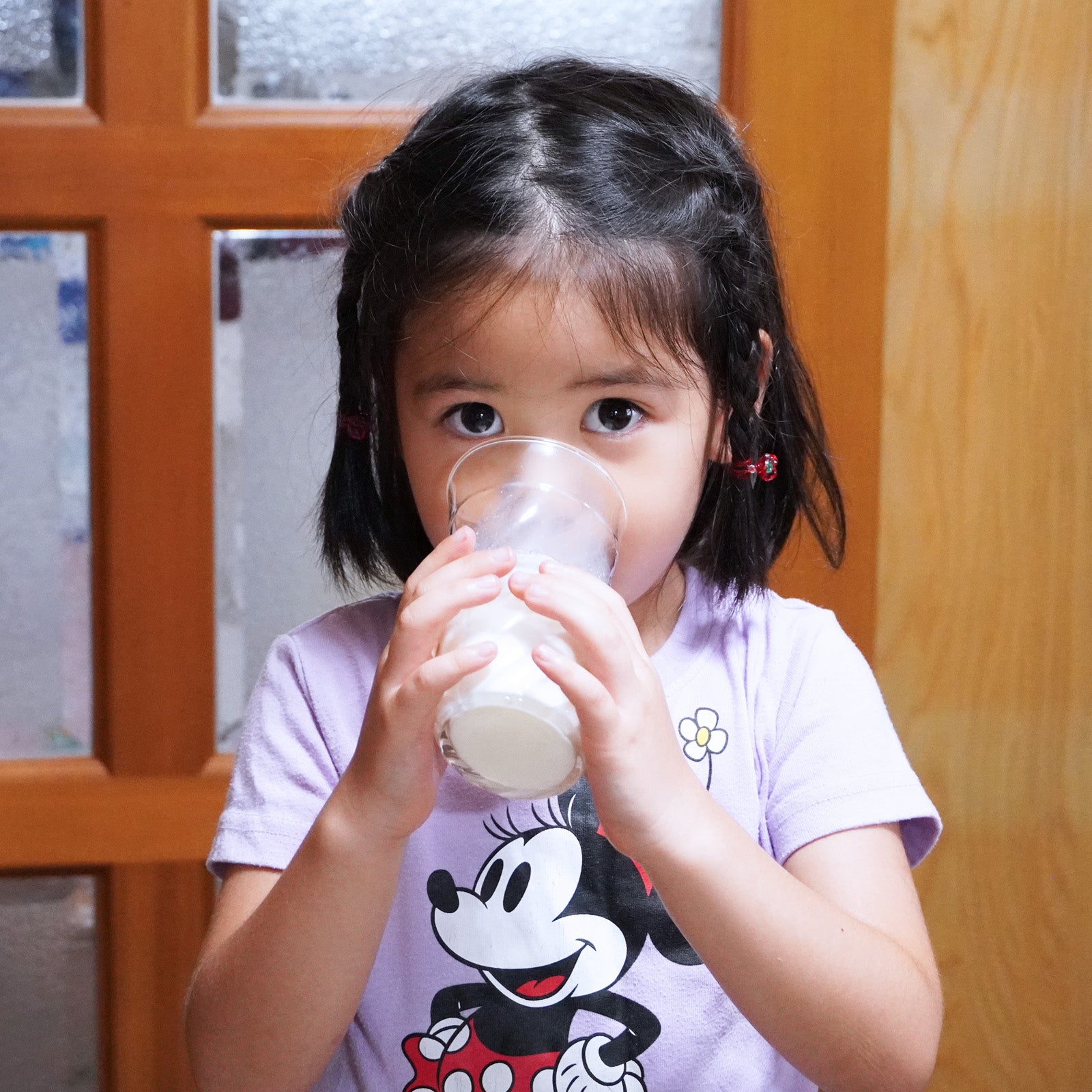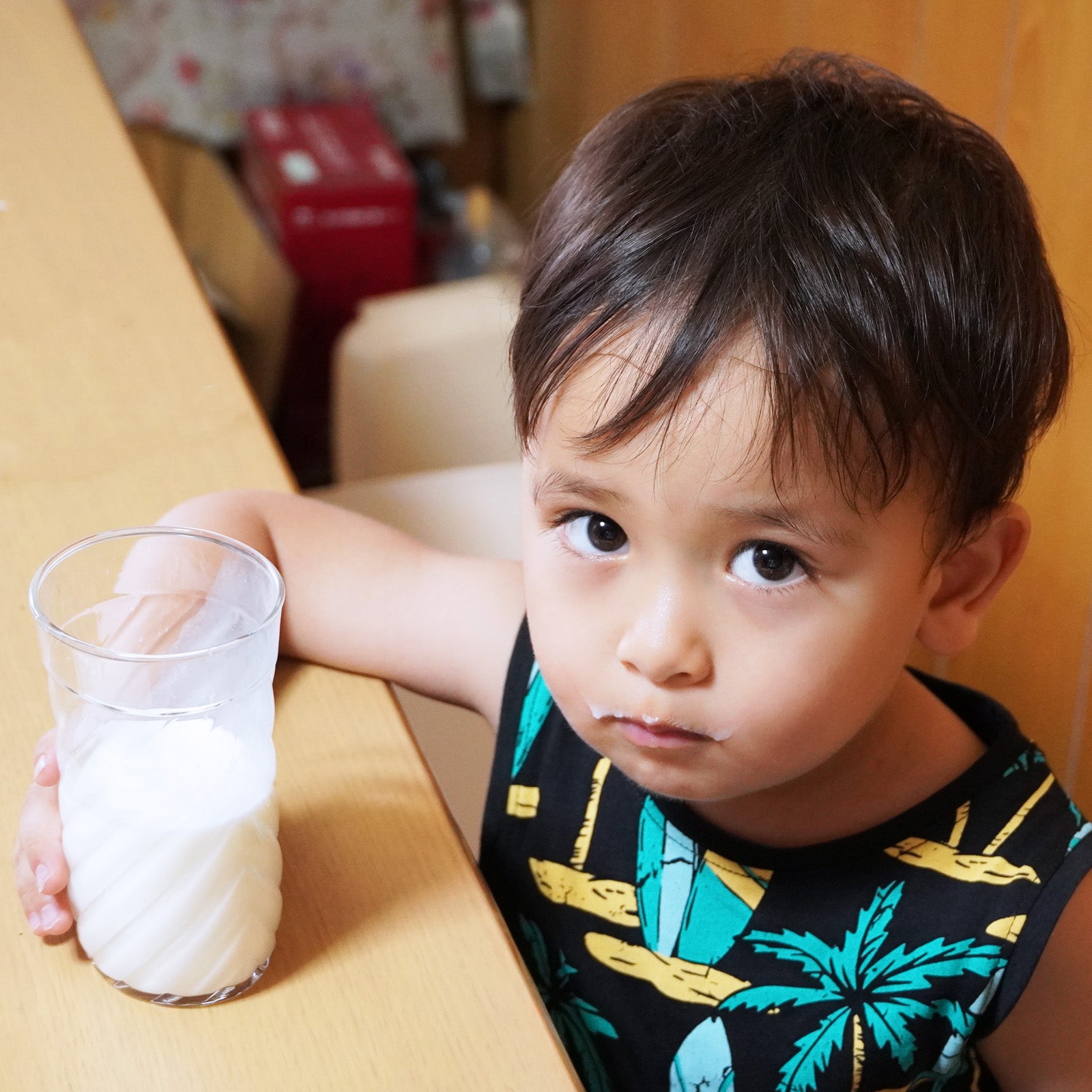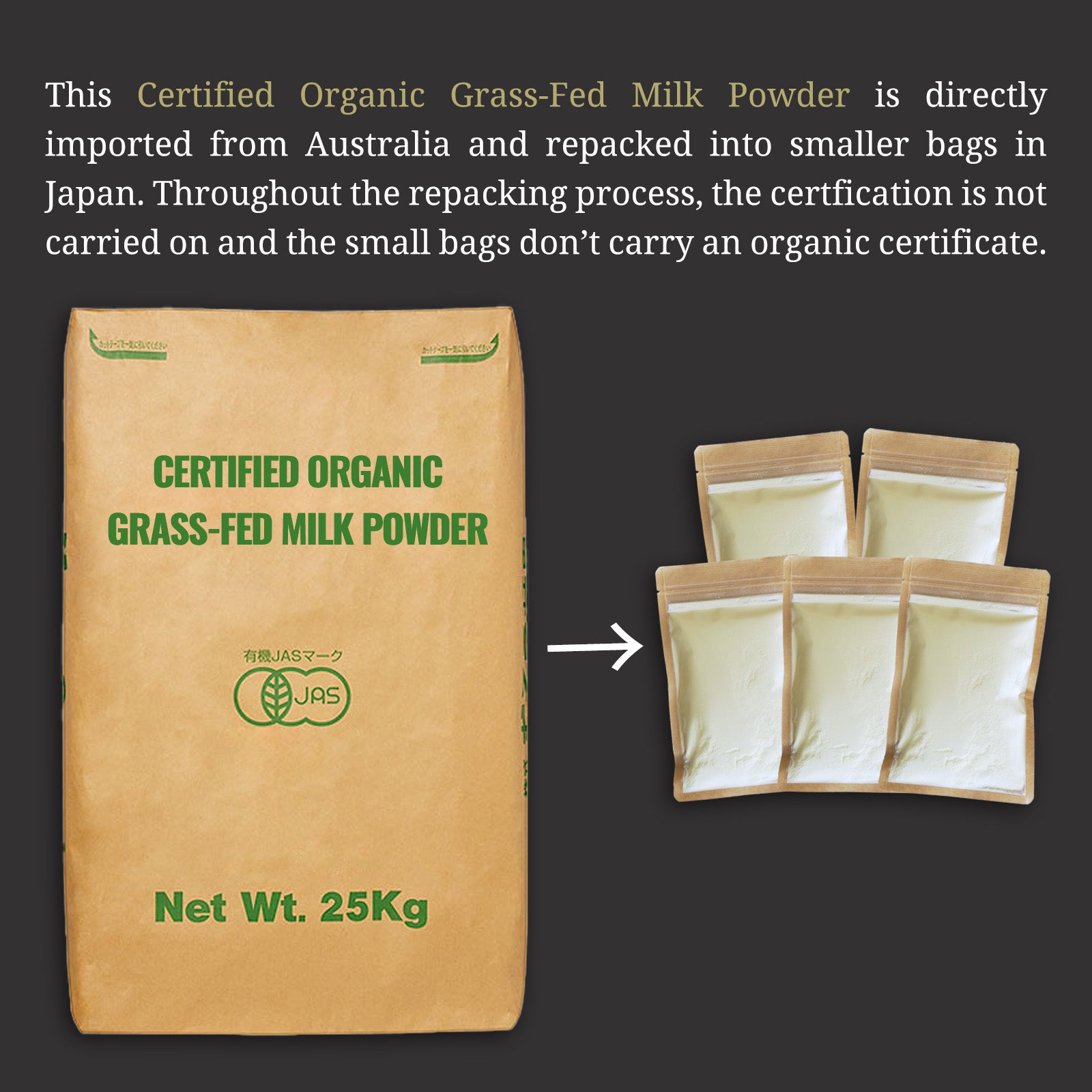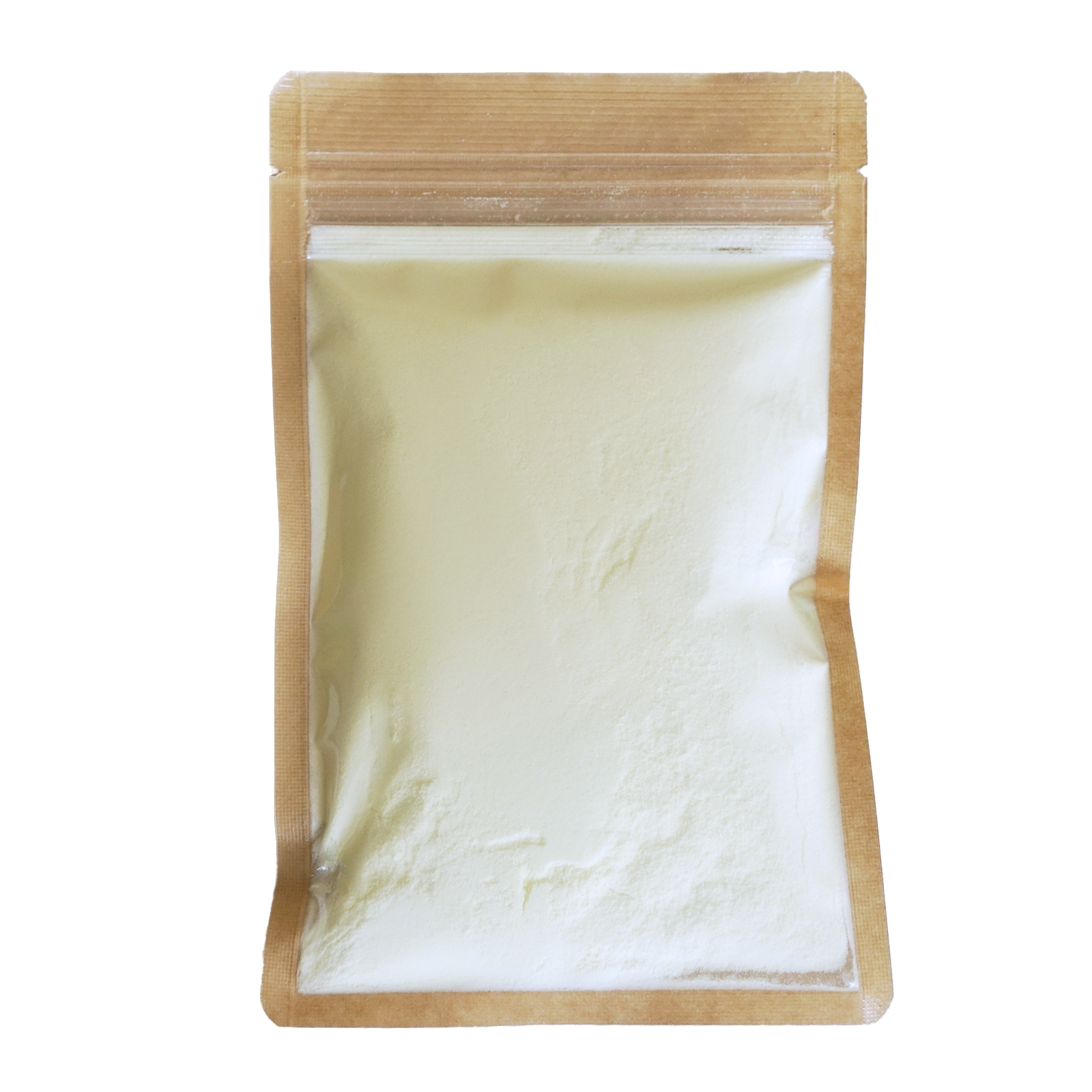 Certified Organic Grass-Fed Skim Milk Powder (500g-25kg)
Buy More, Save More:
100g x 5 = 500g (Regular Price)
If the product is bought together with frozen items, it may arrive partially or fully frozen. There is no quality or safety issue.
This certified organic milk powder has been directly imported by Horizon Farms in bulk and repacked into smaller 100g convenient sizes locally in Japan. Due to regulations the organic certification can't be transferred into the smaller 100g sachets. Rest assured the ingredients are grass-fed organic milk powder.
Introducing our premium Australian certified organic grass-fed skim milk powder from Australia. Choose between a 5-pack set of 100g sachets (enough to make 5L of milk) or one 25kg bulk bag (enough to make 250L of milk). One 100g sachet is perfectly sized to make 1L of milk. This milk powder is crafted from the milk of free-range, grass-fed cows, raised without growth hormones and antibiotics, and is the perfect choice for those seeking a low-fat dairy option with exceptional quality. No added sugar, additives, or preservatives, and free of GMOs, this pure and wholesome organic milk guarantees a nourishing experience with every sip.

Also available as whole milk powder! Click here to check it out.
Whether you're running low on milk or simply want to make a creamy beverage on the go, our product allows you to create fresh low-fat milk anytime, anywhere without compromising on quality or taste. Just add water, and you'll have a delicious glass of low-fat milk ready in an instant. Tastes delicious in coffee, tea, smoothies and more as well. Also versatile in a wide range of baking recipes and other dishes.

✔ Made from dehydrated, pasteurized, grass-fed milk - use at your convenience anywhere.

✔ Can be used in cooking or baking to adjust creaminess and thickness.

✔ Low in moisture content and doesn't have to be refrigerated, resulting in longer shelf life without taking up precious refrigerator space.


Contents
Contents

Choose between 5 sachets or 1 bulk bag

Content Weight
100g x 5 = 500g (17.6oz)
or
25kg (55.1lbs)
Shipping & Handling
Shipping
Shipping is either, dry, chilled, or frozen depending on your order.
Handling
Keep in a cool and dark place. Once opened, keep in an air-tight container. Properly sealed, it can be stored in the fridge without quality loss.
Best By

Check product label, usually more than 3 months.



Milk made with the powder should be consumed as soon as possible, but can be store for up to 2-3 days in the refrigerator.



Details
Also known as
Non-fat milk, nonfat milk, skimmed milk, fat-free milk
Ingredients
100% Organic Skim Milk
Packaging
Resealable plastic pouch

Country of Origin
Australia

Brand
The Organic Milk Co.
Nutritional Values

Nutritional values for 100g serving size*

Energy: 361kcal
Protein: 36.3g
Fat: 0.9g
- Saturated: 0.6g
Carbohydrates: 50.4g
- Sugars: 50.4

g


Sodium: 428mg



*Note the values shown are for the pure powder. The nutritional values for liquid milk depend on the amount of water used.



Importer
Horizon Farms, Inc.
Horizon Farms conducted a blind tasting event among all staff members and over 60% were not able to taste the difference between powdered milk and actual store bought liquid milk. We recommend using purified, ice cold water and mixing well for authentic milk. Tastes delicious with cereals and adds wonderful creaminess to dishes when added as powder while cooking. Enjoy clean, safe and fresh tasting milk at any time of the day.
Add 100g of powder to 1L of water (1:10 ratio). For fuller taste, use 100g with 800ml of water (1:8 ratio).
Combine and mix little by little for the best results.
We highly recommend using a shaker or blender - or shake while in an airtight container.
Serve and enjoy.