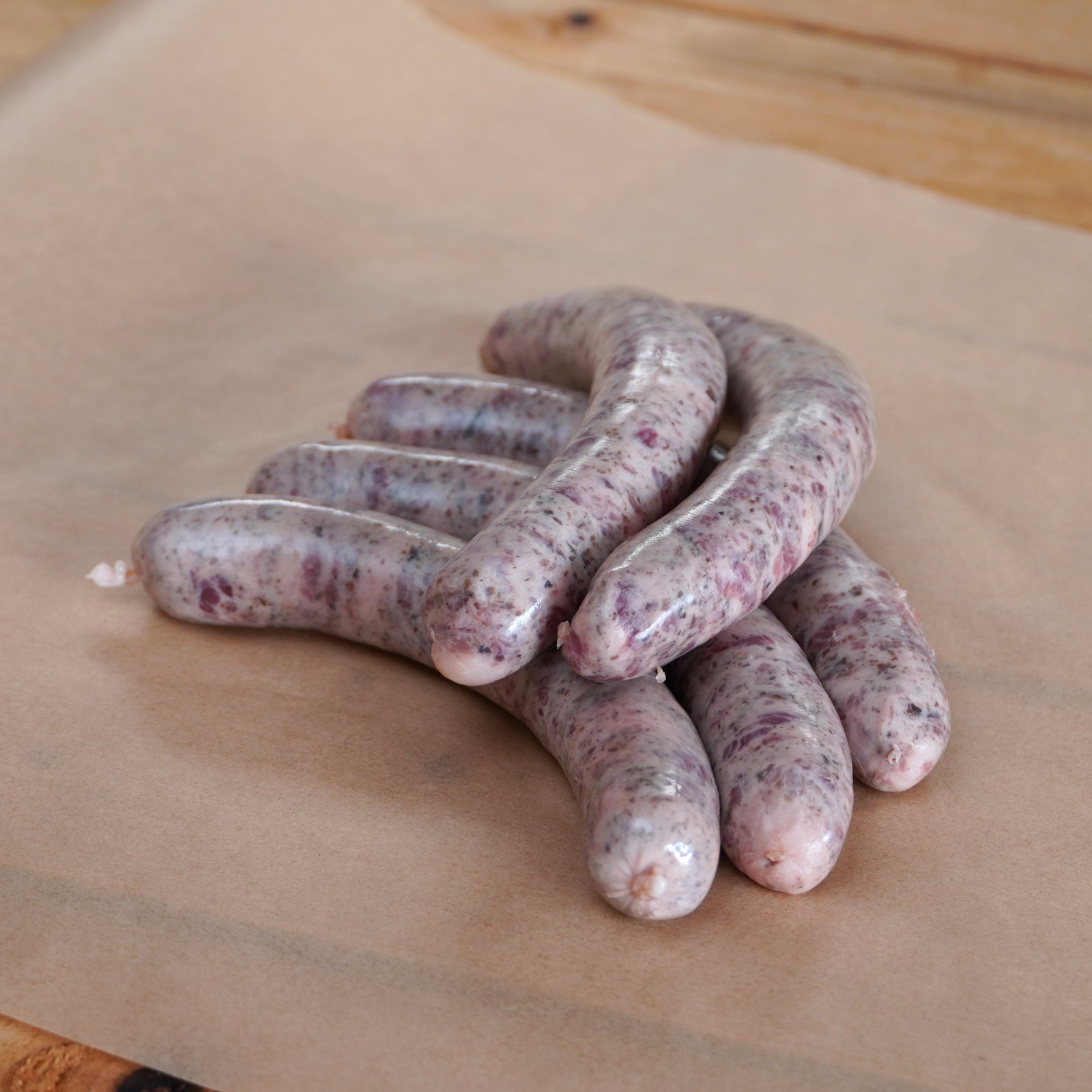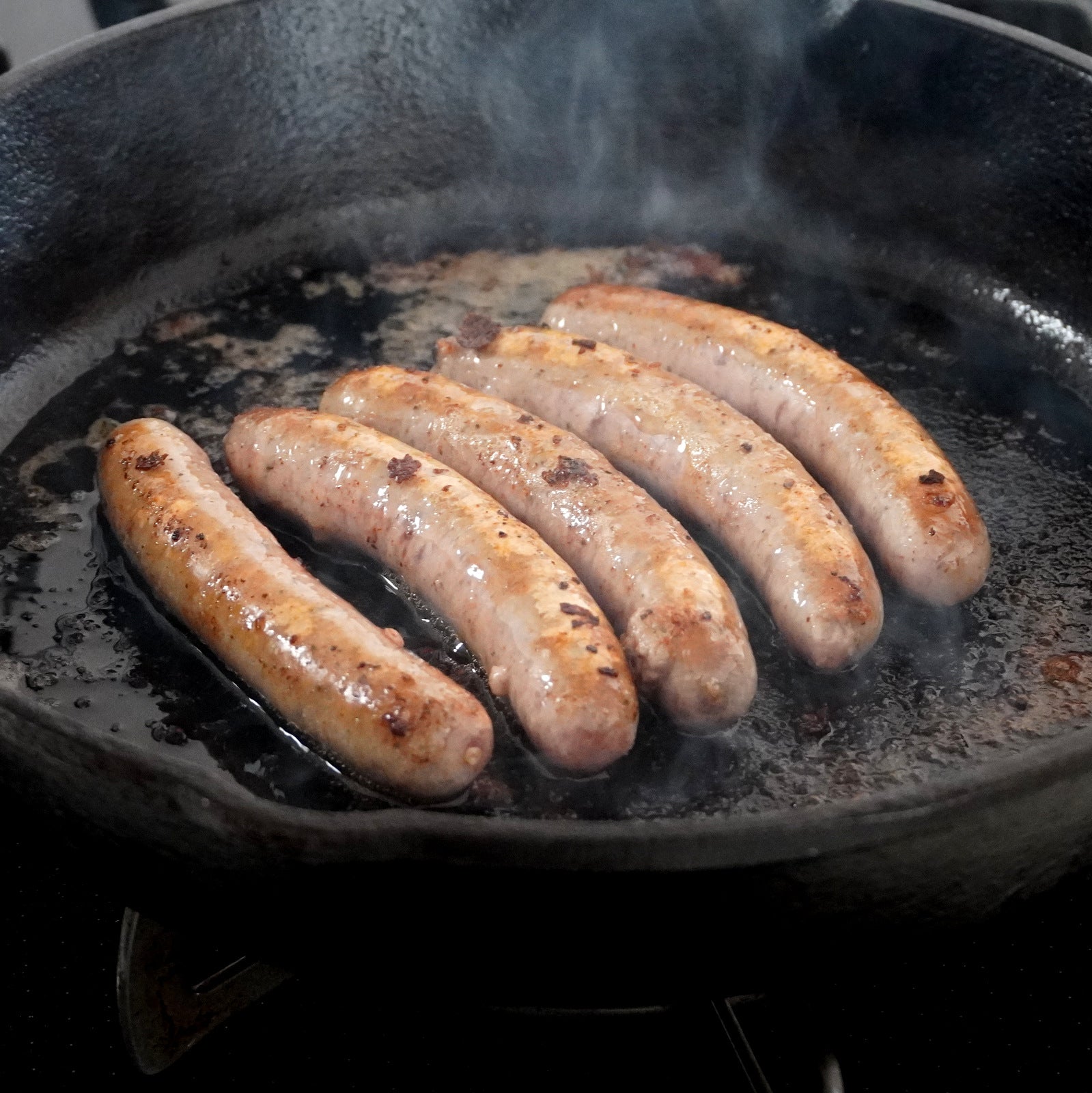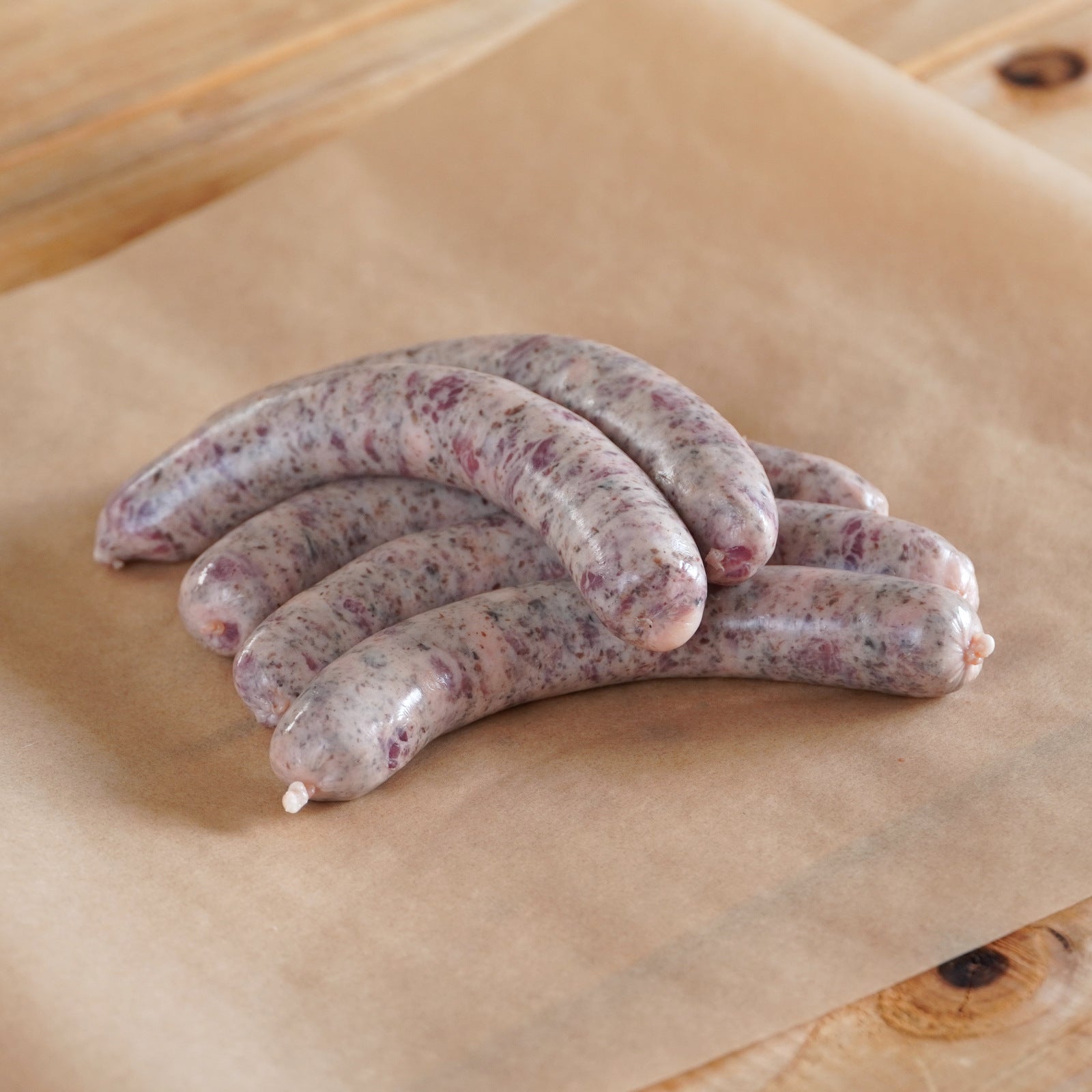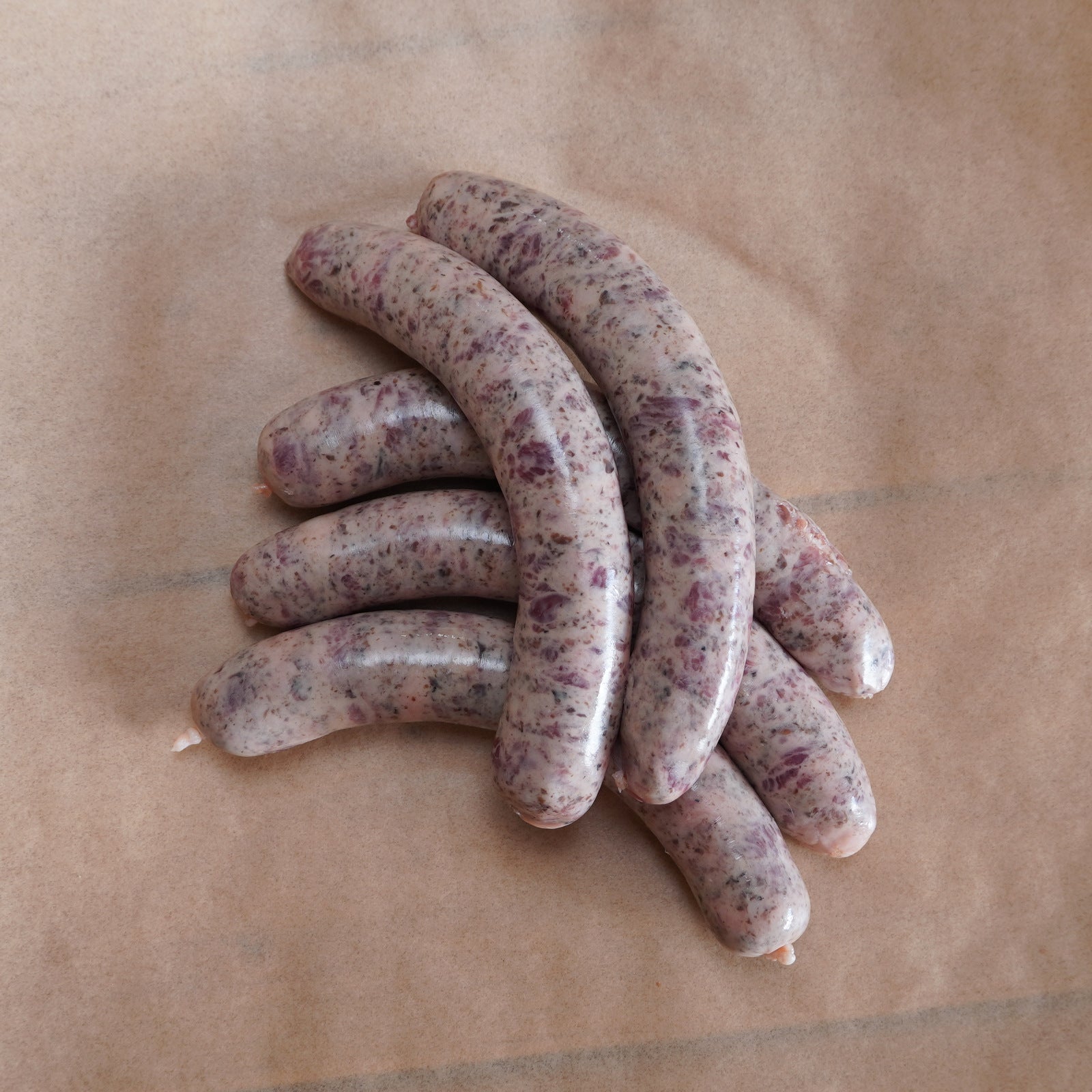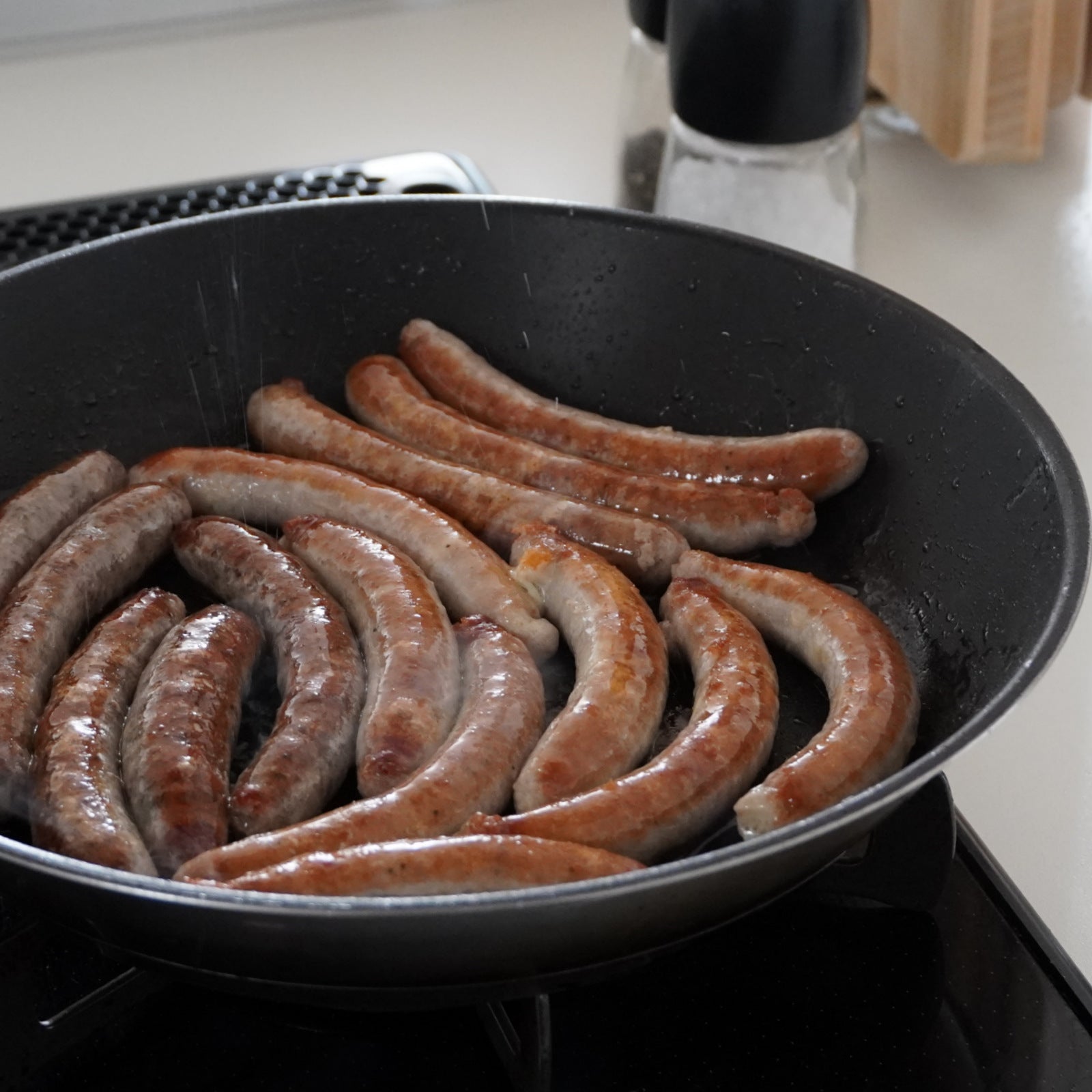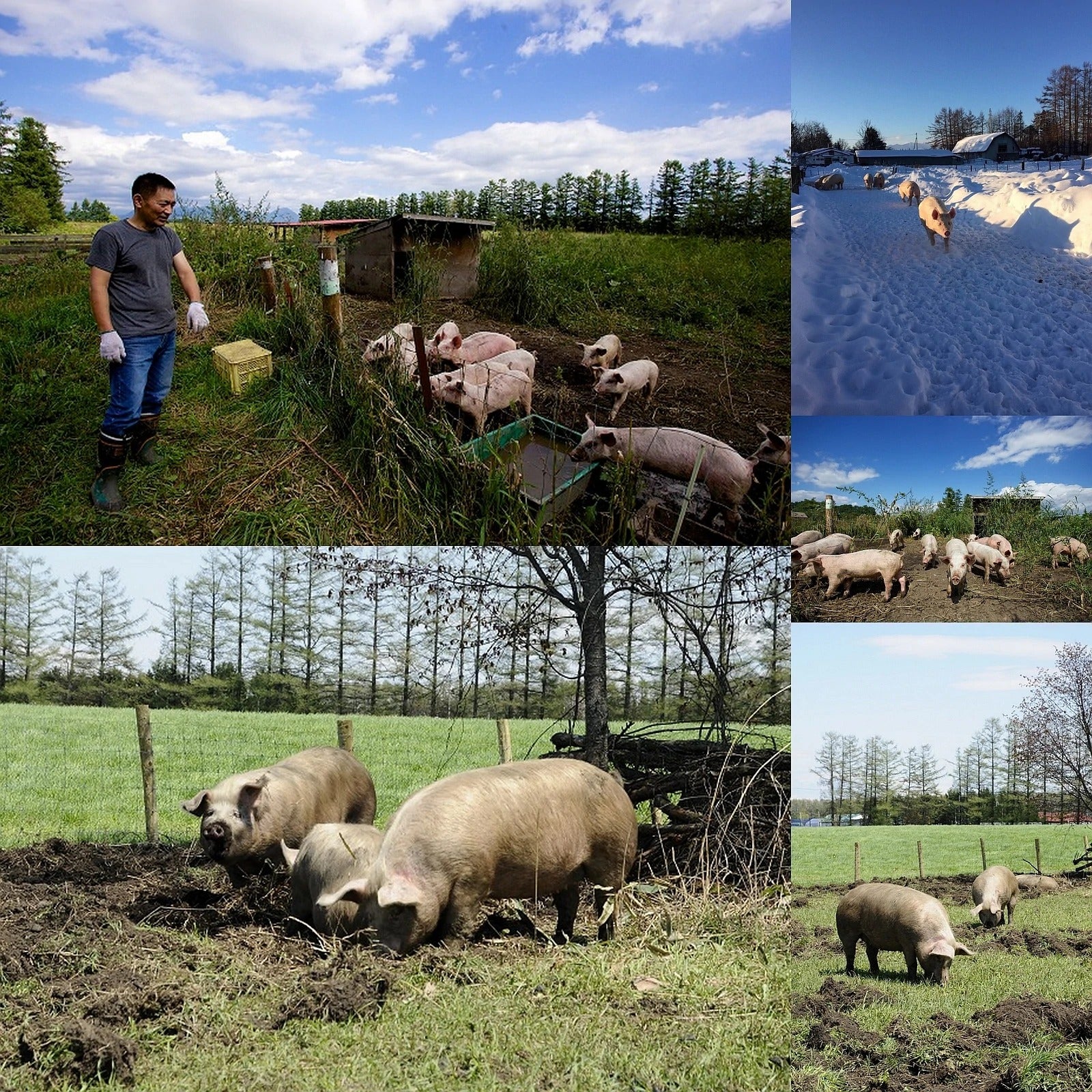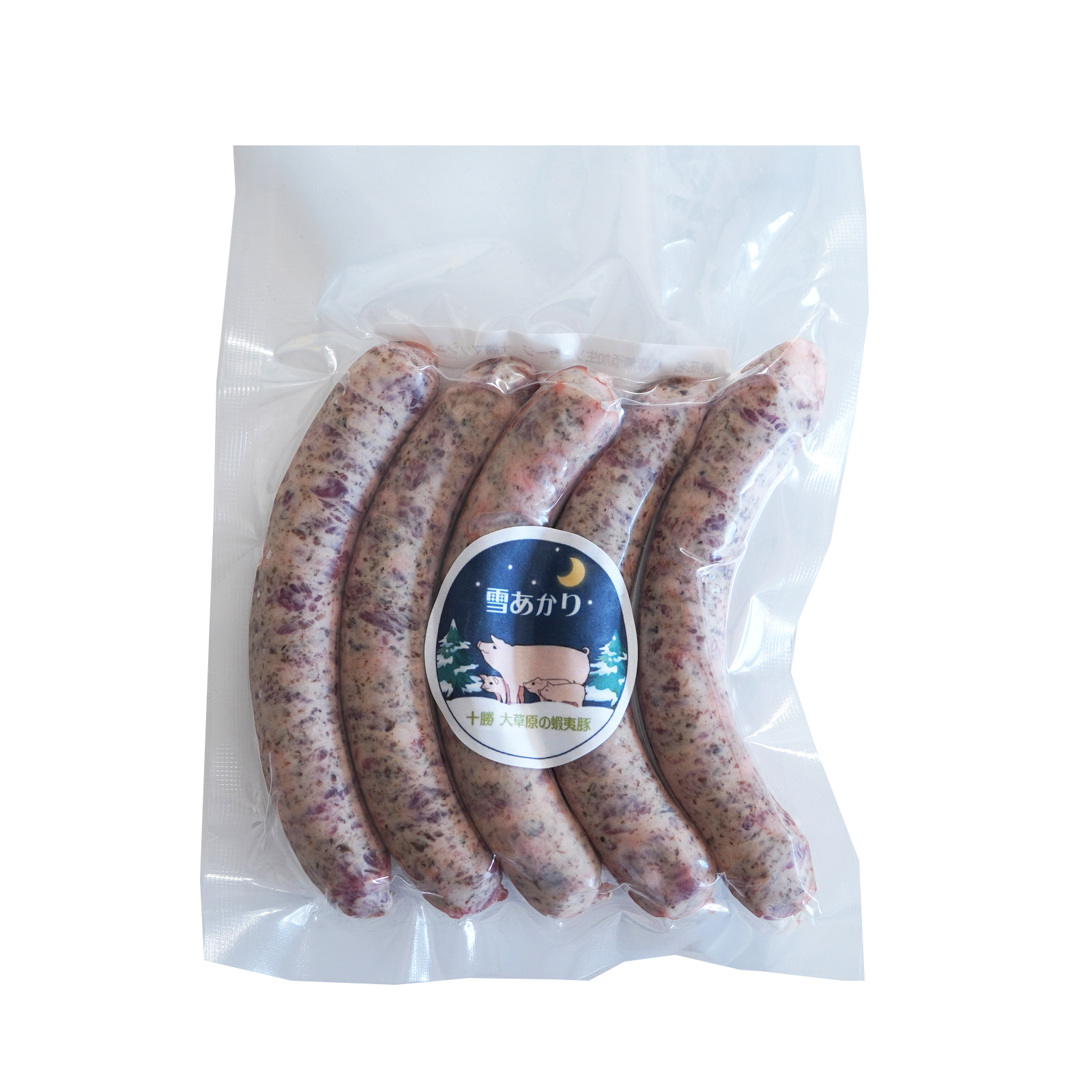 Free-Range Sugar-Free Pork Sausage with Mushroom From Hokkaido (5pc)
Buy More, Save More:
1 Pack (Regular Price)
Additive-free, sugar-free, free-range sausage made with luxurious pork from pigs raised in the Tokachi region of Hokkaido. We won't lie to you - the sausages are on the small side, but they are quick and easy to cook, even small children can easily eat them and they make for a perfect breakfast, light meal, or even just as a snack with wine. The thickness of the sausages may differ due to the use of natural casings made from the intestines of free-range lambs from Oceania. Each pack of sausages contains 5 small sausages totaling about 150g (5oz).
We offer three different types of these pork sausages so be sure to try them all. In addition to the mushroom and pork sausage, we offer pork and cheese, and classic pork sausages. The raw sausages come free of preservatives, additives, gluten, lactose, MSG, fillers, nitrates, enhancers, sugar, or any artificial ingredients or nasties, just family farm produced, ethically raised pork and top quality natural spices from around the world. Freshly prepared and blast frozen. Hands down, this might be the cleanest sausage available. A difference in quality you can taste. 
These pigs are raised in a clean and healthy environment without the use of growth-promoting hormones or antibiotics. The pigs are raised in the tranquil wilderness of Tokachi, Hokkaido, an area of more than 100 hectares of land, where they are allowed to roam freely and are fed clean agricultural products produced locally in Tokachi. The animals are raised by Mr. Nakano and his employees with love and care. 
Contents
Contents
1 pack contains 5 small sausages
Weight

150g (5oz.) total or 30g each

Serves

Serves 2 depending on the recipe

Package Dimensions
12cm x 12cm x 2cm (4.7

"

x 4.7

"

x 0.8

"

)
(

approximate

, individual products may vary)
Shipping & Handling
Shipping
Shipping and delivery is frozen
Handling
Keep frozen below -18°C (0°F)
Defrosting Time
In the fridge: approx. 12h
In ice-water: approx. 1h
Cooking Method

Fry-pan, grill

Expiration
Frozen: see packaging label (usually more than 1 month)
Chilled: Please consume unopened pack within 3 days.
Details
Also known as
Pork sausage, wiener sausage, cheese sausage
Ingredients
Pork, mushroom, starch, dried powder, rock salt, white wine, black pepper, salt
Country of Origin
Hokkaido, Japan
Cooked/Uncooked
Uncooked, raw sausage. Cook thoroughly before consuming.
Packaging
Vacuum packed together

Nutritional Facts
Based on 100g portion

Calories: 247kcal
Protein: 24.3g
Total Fat: 15.7g
Carbohydrates: 3.6g 
Salt: 1.8g
✔ All year free-range raised in the great outdoors of Tokachi, Hokkaido. The pigs forage around freely and wallow in the mineral-rich natural soil.

✔ Fed locally produced and sourced wheat, potatoes, corns, and yams.
✔ Raised slowly with respect, care, and love for 12 months which is twice the time of conventional factory-farmed pigs.
✔ No growth hormones, no subtherapeutic use of antibiotics - ever!
✔ The pigs are allowed to graze with as much space as possible, with a maximum of 5 animals per 1,000 squared meters
At A Glance
| | |
| --- | --- |
| Pork Breed | Camborough Pork |
| Region | Tokachi, Hokkaido, Japan |
| Breeding | All year free-range |
| Feeding | Wheat, potatoes, corn, yams, whey from local pastured beef, etc. |
| Raised by | Kenji Nakano |
| Farming Experience | 10 years |
| Traceability | 100% fully traceable from farm to fork |
| Growth Hormones | Never |
| Antibiotics | Never |
| Processing in | Japan |
No additives
So hard to find real tasting additive free sausages in Japan. These are good for pasta, breakfast, anything really. Just wish they were a cheaper but can't complain as it's hard to find tasty sausages in Japan. I've tried meat guys sausages but found them too salty. These are a lot better.
Yummy breakfast sausages. Super fast to
Cook.
After all, additive-free
Translated from Japanese: Recently, I've been trying to eat only additive-free foods at home. It's a little expensive, but I'll continue to do so.
Translated from Japanese: I also love the breakfast and country sausages, but these are less greasy and may be my favorite.
Is the herbal flavor lighter than the others?
No, I don't know if I like this the most, as it depends on the dish I want, so I can't compare them.
This sausage is safe and secure and I just love it because it's delicious!
Little sausage with a big taste!
I had these for a weekend breakfast and they did not disappoint. The casings need a few drops of oil in the fry pan as these are not greasy sausages. The taste is mild and earthy, I guess due to the mushrooms? Great flavor and just a hint of salt to balance it out. The texture is firm and meaty. As you can see we cooked and ate two packs 😊