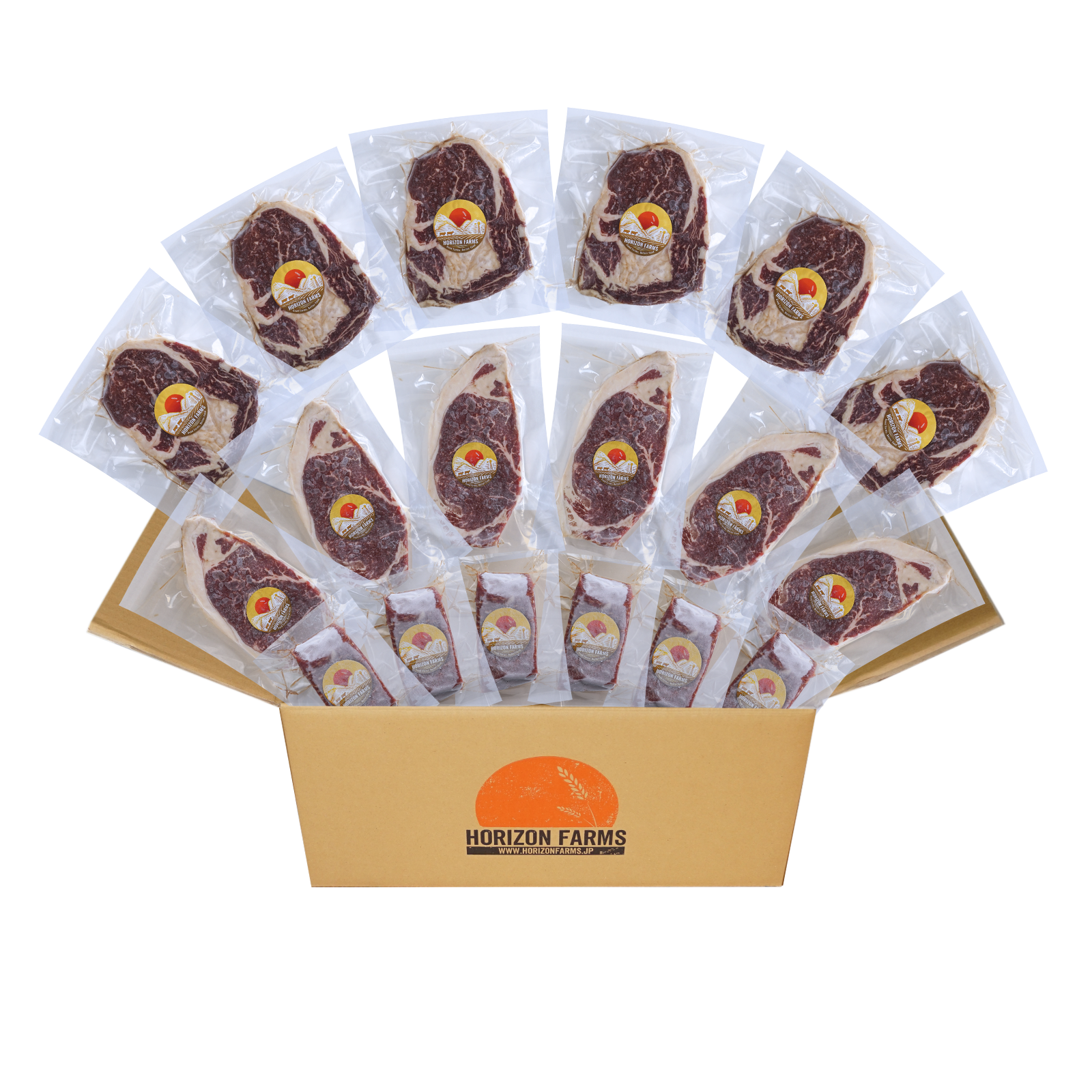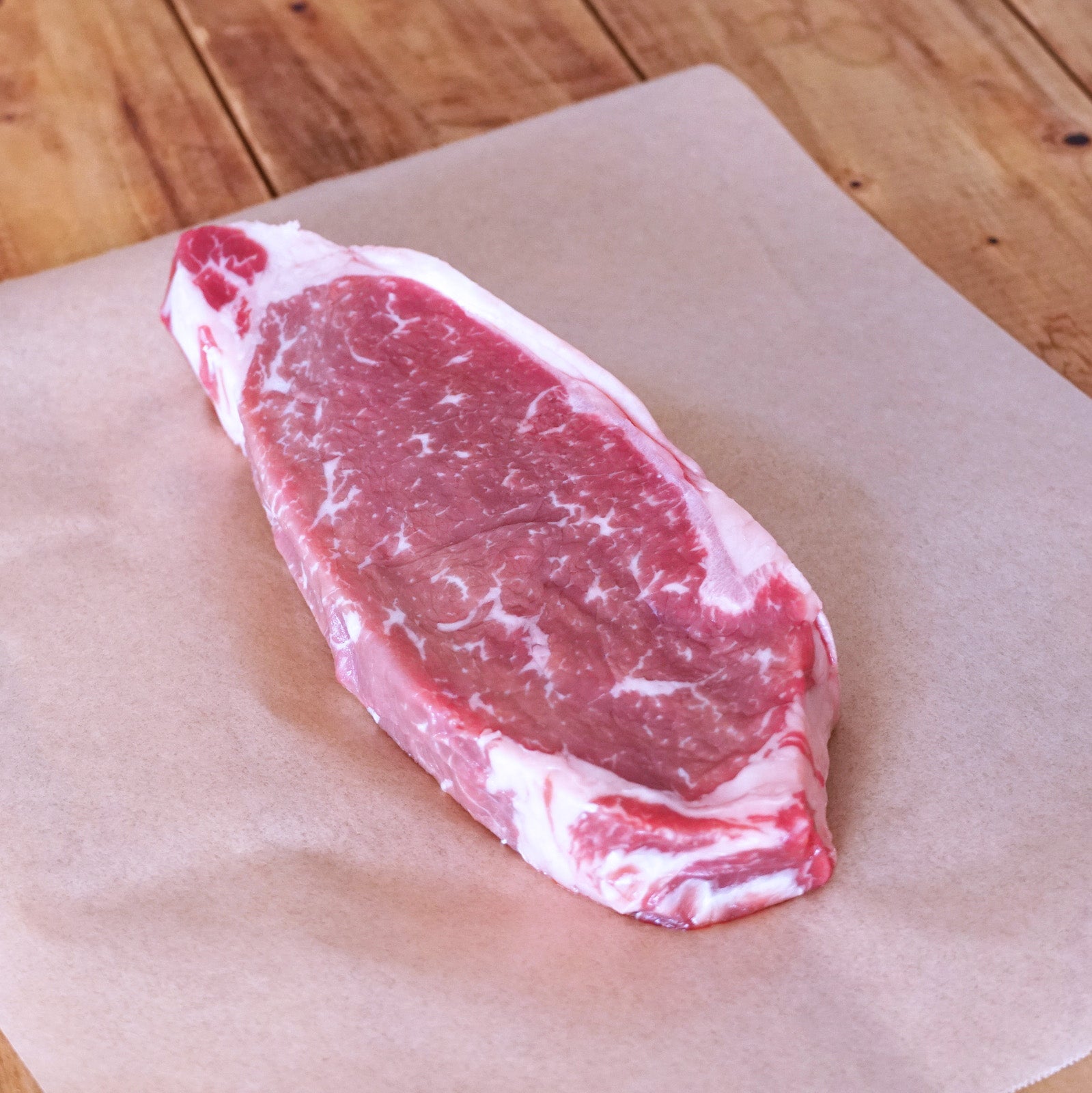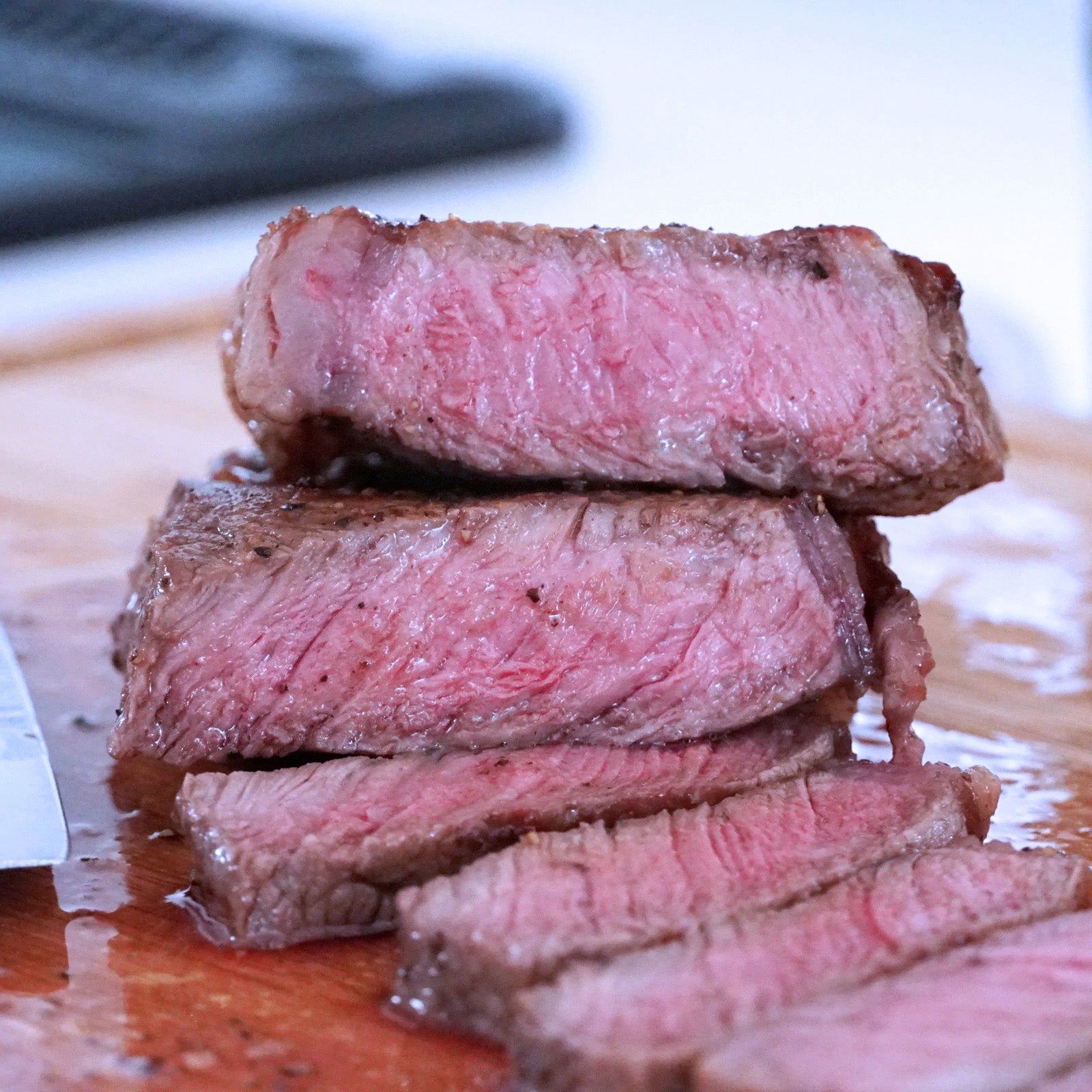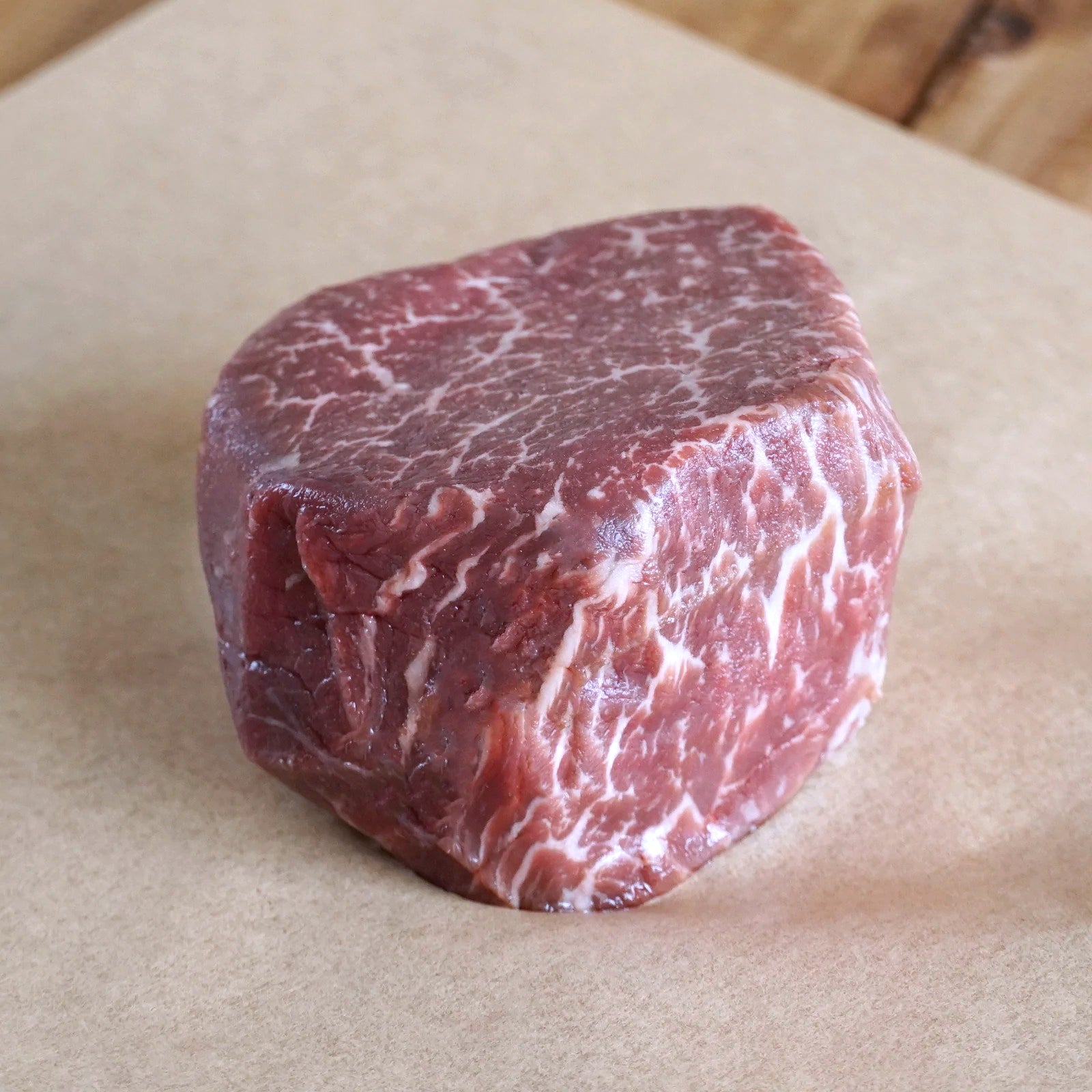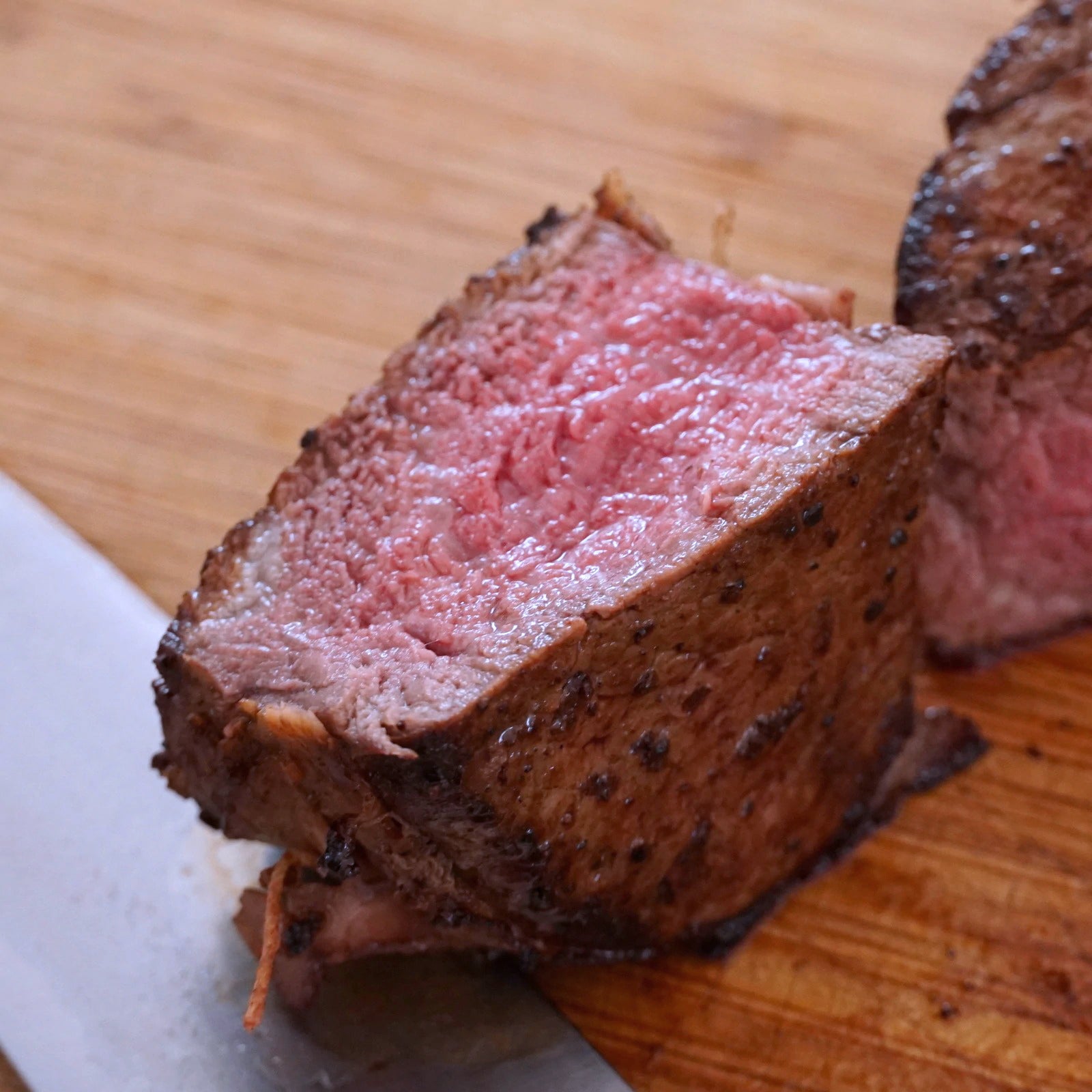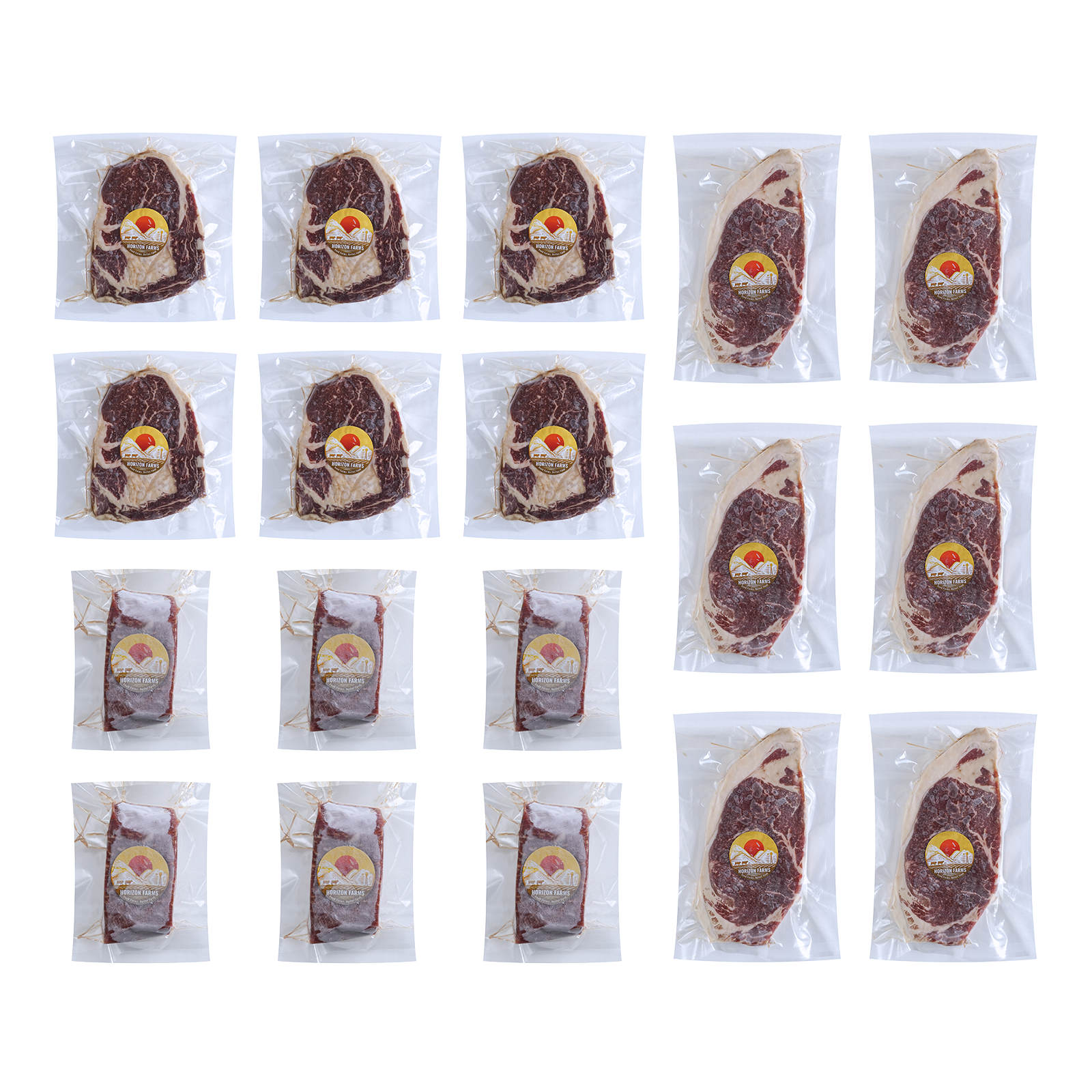 Variety Set of Premium Grain-Fed Beef MB5+ Steaks (3 Types, 18 Steaks, 4.2kg)
A convenient assortment of premium grain-fed beef steaks with the highest marbling (MB5+). Superbly marbled barley-fed free-range Black Angus beef from Australia. This set contains 6 packs each of ribeye, striploin and filet steaks, which is a total of 4.2kg (9.3lbs) in steaks. The product image is for illustration purposes only. Please make sure you have enough space in the freezer before delivery. You can always choose a delivery date that is the most convenient for you during checkout.
All products are frozen and individually wrapped. Simply take out of the freezer what you need and store the rest. To find out more about each product, please click on each product name below.
Our meat comes from cattle raised free-range without the use of growth-promoting hormones or antibiotics. The cattle are fed on GMO-free barley feed for at least 150 days for superior marbling and flavor. It's safe for the whole family to enjoy and we recommend including these high-quality meat products in your daily diet.
Contents
Shipping & Handling
Shipping
Shipping and delivery is frozen
Handling
Keep frozen below -18°C (0°F)
Cooking Method


Please reference each individual product page

Best By

Check each product label, usually more than 3 months.
Packaging

Please reference each individual product page
*Package may differ depending on the time of arrival.